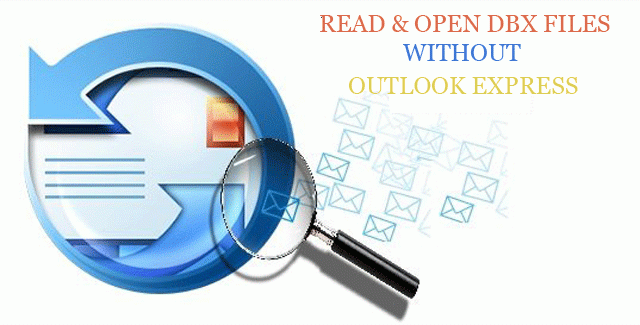 Overview of Outlook Express DBX File
Outlook Express is a desktop-based email client, which offers all the basic services like emails, contacts, etc. In order to store all mailbox data Outlook Express uses DBX file format. It is a type of file format which stores multiple emails within a single folder. Initially, it was included in MS Office but after Windows Vista is replaced by Microsoft outlook. Due to which Outlook Express loses its popularity.
As Outlook express is not available in Windows 7/8/10 it becomes difficult to open the DBX files. Therefore, users are frequently searching for a solution to find out how to open & read DBX files without Outlook express in Windows 10. Hence, to resolve this query we are going to discuss the solution for user queries like following:
"From past a few years, I was using Outlook Express to send, receive, and manage emails. Later, I've deleted Outlook Express application and started using Microsoft Outlook for the same. As all my past records and crucial business information is still saved in Outlook Express DBX files and I don't know how to open DBX files in Windows 10. After a deep Internet search, I found no solution for how to read DBX files in Windows 7. So, can anybody please assist me any appropriate method to open DBX files in Windows 10? Thanks in advance!"
Default Location of DBX File
DBX file extension is a collection of each email, which contains multiple folders instead of a file. In order, Outlook Express uses a common file format to preserve emails of each folder. Moreover, the user account folder is generated in an email program, which is located at the default folder location in .dbx file format. Each folder will be indicated as outbox.dbx, inbox.dbx, deleteditems.dbx, sentitems.dbx, etc.

At the initial stage, file structure of Outlook Express .dbx file represents the hexadecimal arrangement. The main header line is considered as a file signature, which can be shown in the beginning of hexadecimal value: CLSID, i.e., content class ID. It is an identifier, which helps to differentiate the file type of DBX. Basically, it is a string type can be used to define the corresponding files on an operating system.
Note: When an email is deleted, the length of data block and header block is updated for reflecting the deletion process.
DBX Converter Tool: A Reliable Way to Open & Read DBX Files Without Outlook Express in Windows 10
There is no direct manual solution available in order to view and open DBX files without Outlook Express. Therefore, it is suggested to opt for a professional solution i.e. DBX Converter Wizard. It is an amazing tool that is designed especially to export DBX file into different file format (PST, EML, MBOX, MSG). One can easily open and view multiple .dbx files along with attachments. Also, it is capable to scan one or more .dbx files simultaneously and then, load all emails automatically. Even a novice user can use it due to its simple and easy-to-use interface. Some extensive features of the tool are given below:
Benefits of DBX Converter Tool
Migrate DBX Files to PST in Bulk:
The software is programmed that helps to export multiple .dbx files into PST format in batch. It offers two options when selecting the DBX file for the conversion:
Add Folder: Users can directly select a folder, which contains all DBX files within it
Add File(s): Users can select each DBX file one-by-one for executing the batch conversion
Preview Emails in Various Style:
DBX converter allows a user to view each message of selected .dbx file in different modes like Normal view, Hex View, Property view, Email Hop view, Message Header view, Attachments view and so on.
View Emails With Attachments:
In order, the user can instantly preview all attachments of corresponding mail with the help of this migrator tool. However, it can preview attachments i.e., images, documents, etc, but cannot save all of its attachments directly.
Retain the Folder Structure:
Instead of moving entire data of selected DBX file, users are having a facility to perform the selective conversion with this utility. The software keeps the formatting intact after data migration and also maintains the folder hierarchy as well.
Working Steps to Open & Read DBX Files in Windows 10
In order to read and view DBX file using this software, one needs to follow below steps as such:
1. First of all, launch the DBX converter tool on your local machine.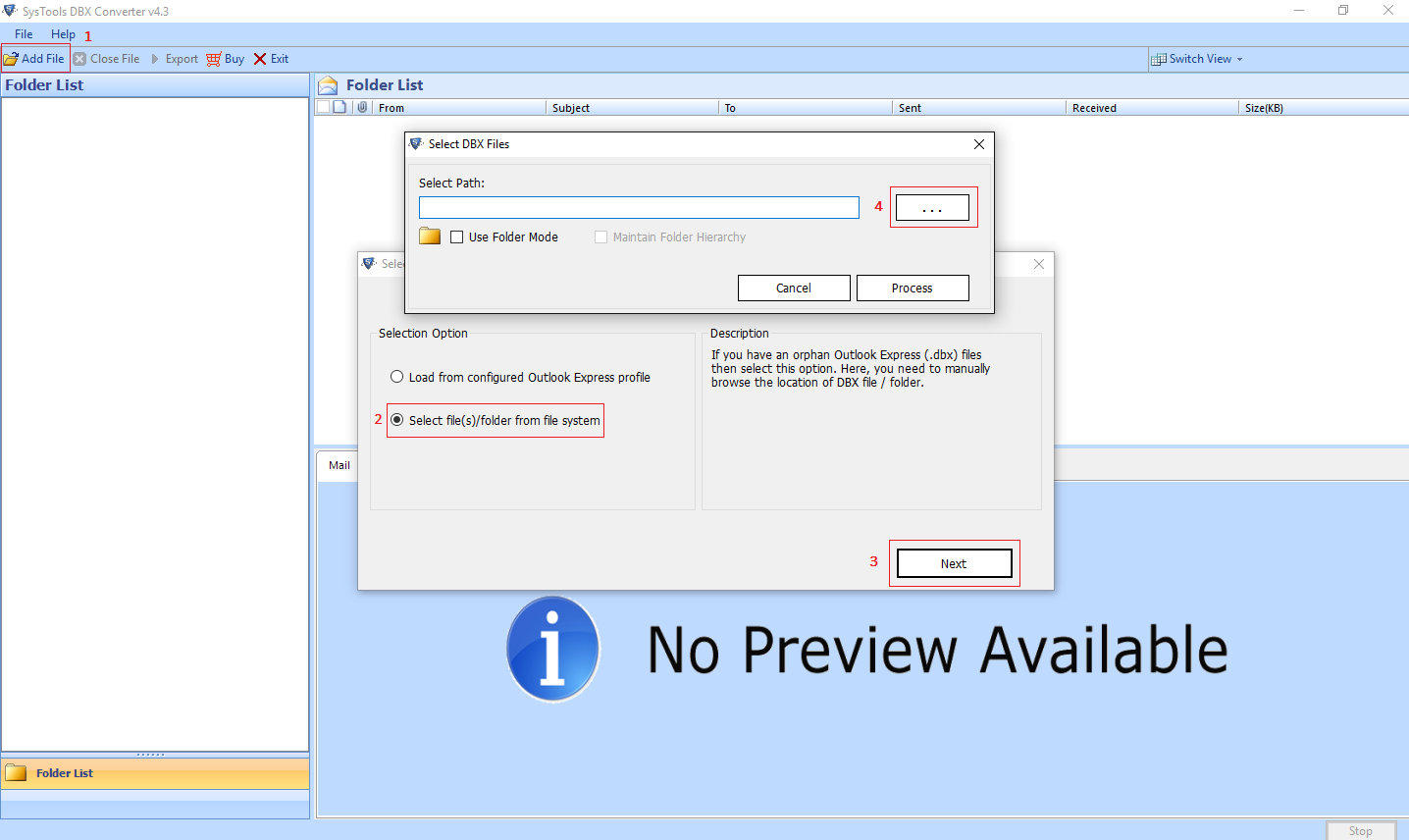 2. Then, Add and Browse all the DBX files or folder with this software. In case, if the location of .dbx file is not known, then, this software enables to detect the storage location from the configured Outlook Express Profile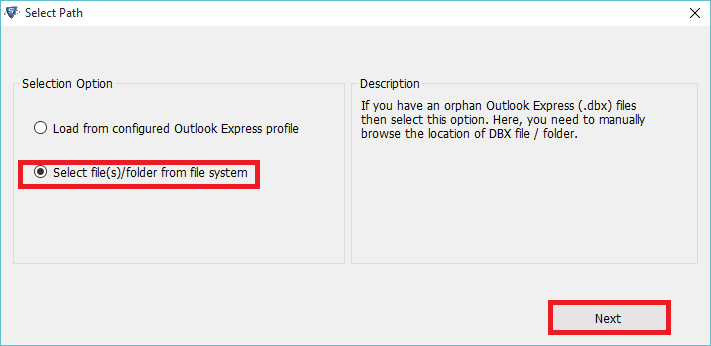 3. After that DBX Converter tool loads DBX files to read without any external application.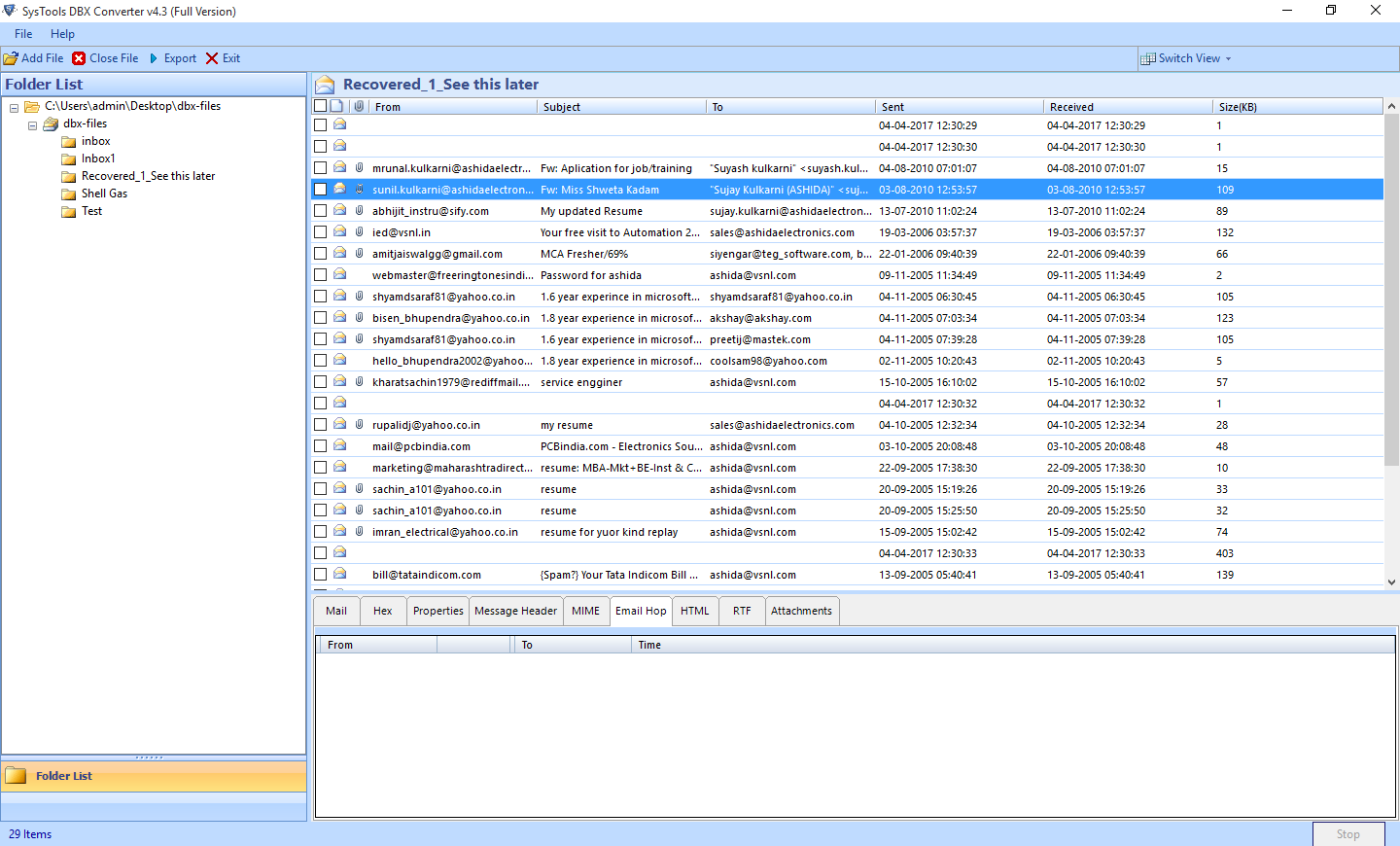 4. There are multiple preview modes to open & read dbx files without Outlook Express such Properties view, Attachment View and much more.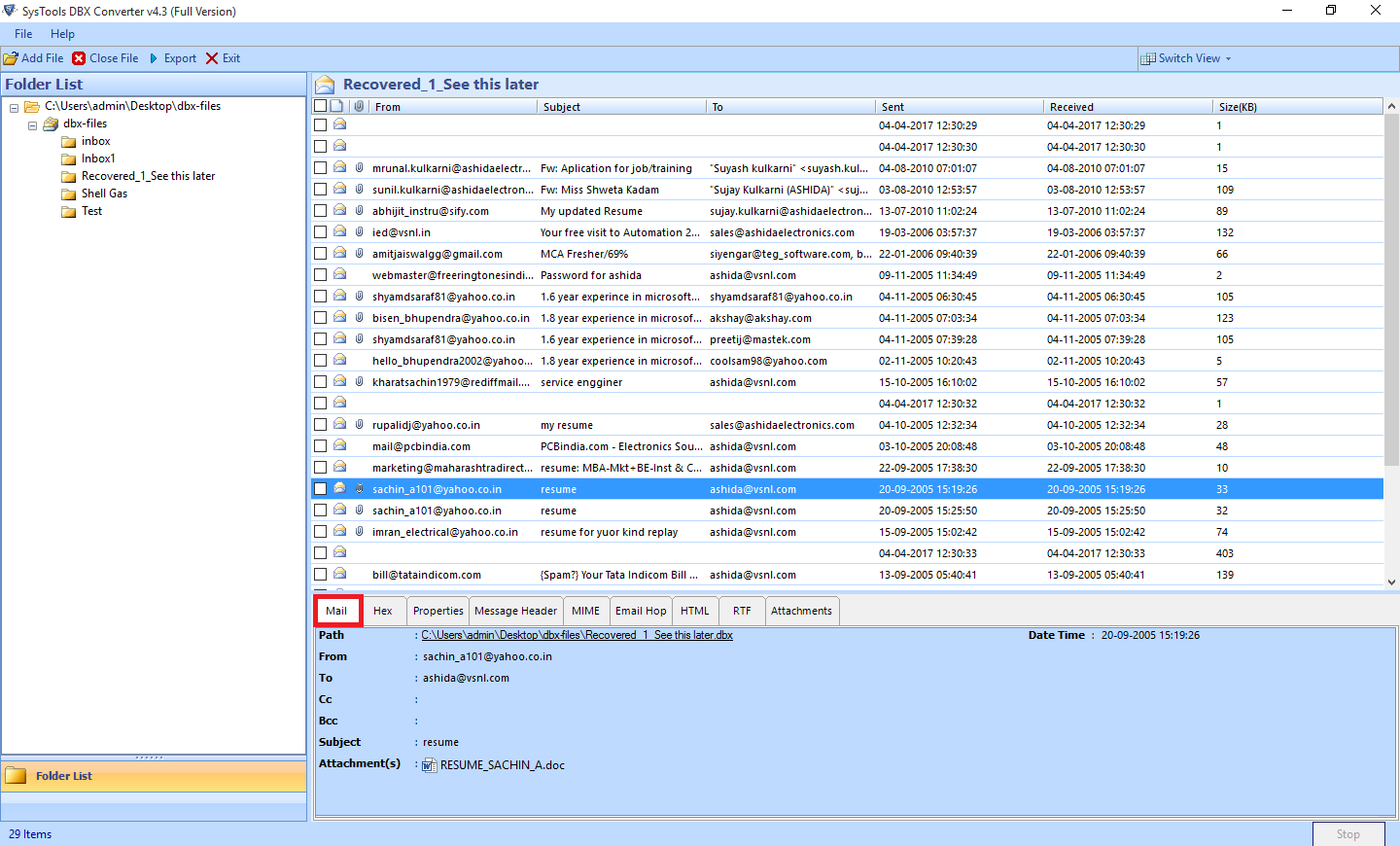 5. Eventually, you can export Outlook Express emails to PST or other file format to open DBX files in Windows 10, Windows 7 or other directly using this software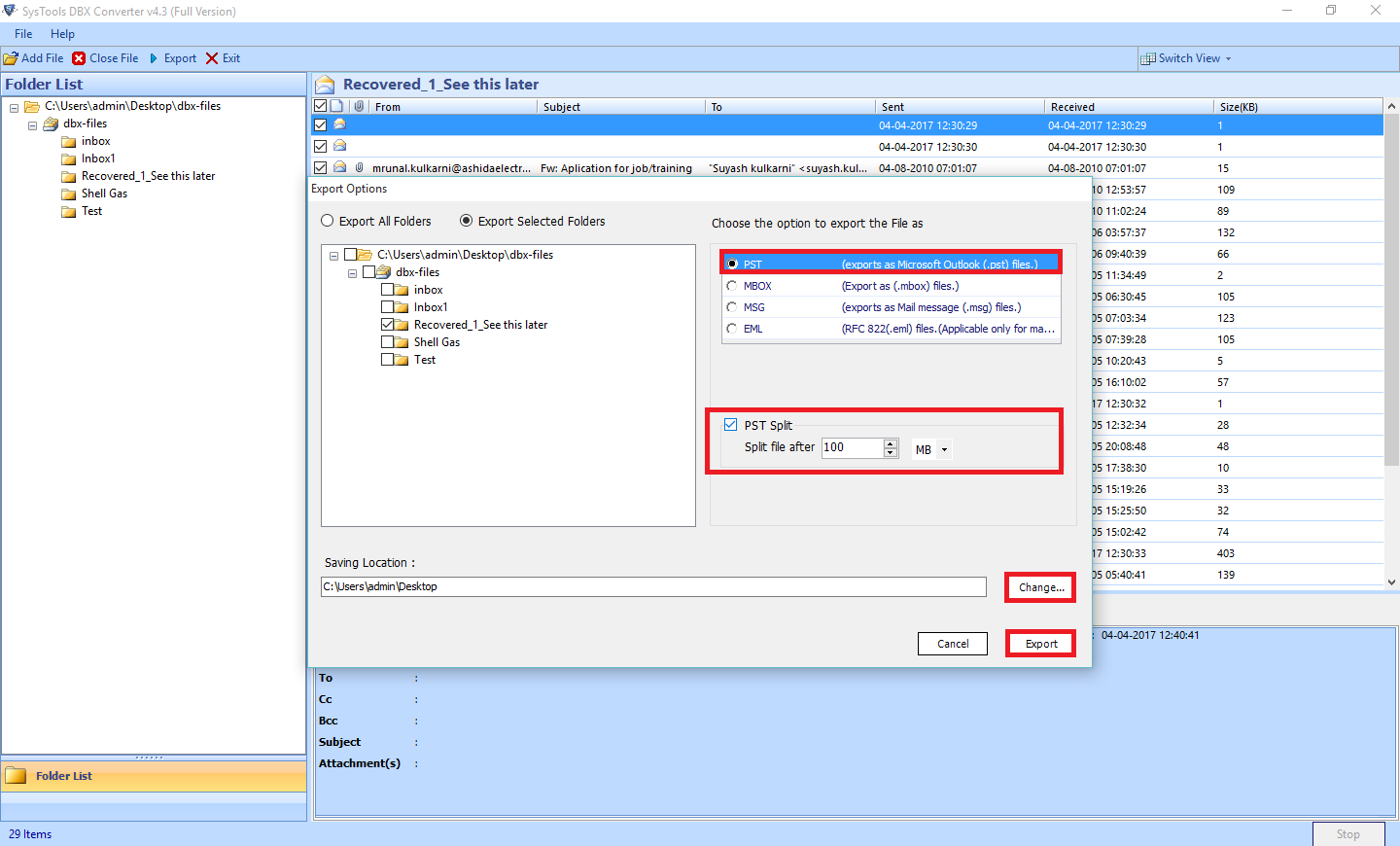 Wrapping it up
Outlook Express is a desktop email application being used by professional as well as home users. It can store all data in DBX file format therefore, it is necessary for such users to have known about this file. Moreover, there is no direct way to open and view multiple DBX files in Windows 10. Therefore, to make it more convenient for end users, we have suggested a hassle-free solution i.e. DBX Converter tool. It is one of the best ways that helps to open and read DBX files without Outlook Express.