To perform Outlook PST file conversion is not an easy task. But the requirement to perform this process is a common one. Hence, we have included the solution to convert PST file in different formats in this blog.
If you are dealing with MS Outlook data, then PST file should be your only source file. The reason is, Outlook stores its data in PST format. But, not everyone handling PST file has got MS Outlook on their system, they are not willing to install either. In situations like these, what users demand is Outlook PST file format conversion. It is the process through which, the PST data is transformed into a different file format. Later, he exported data is opened with any compatible software.

The whole process might seem scary to you, but do not worry. We are here to provide you with an all in one solution. It does not matter whether you want to perform this PST file conversion on Windows OS or Mac. Simply choose SysTools PST Converter for PST to EML and other file format conversion in a trouble-free manner. Since there is no native option for PST conversion in Outlook, users have no other option but to choose some efficient application like PST File Converter for Windows and Mac.
More about PST Conversion Tool
PST File Converter is a software that has been developed to quickly and securely convert Outlook PST file. This application does not need any Outlook installation for Outlook PST file format conversion and can process ANSI and Unicode PST files. The utility is available in different versions for both Windows and Mac.
How to Run Outlook PST File Conversion Tool on Windows
1. Open Windows PST Converter on computer.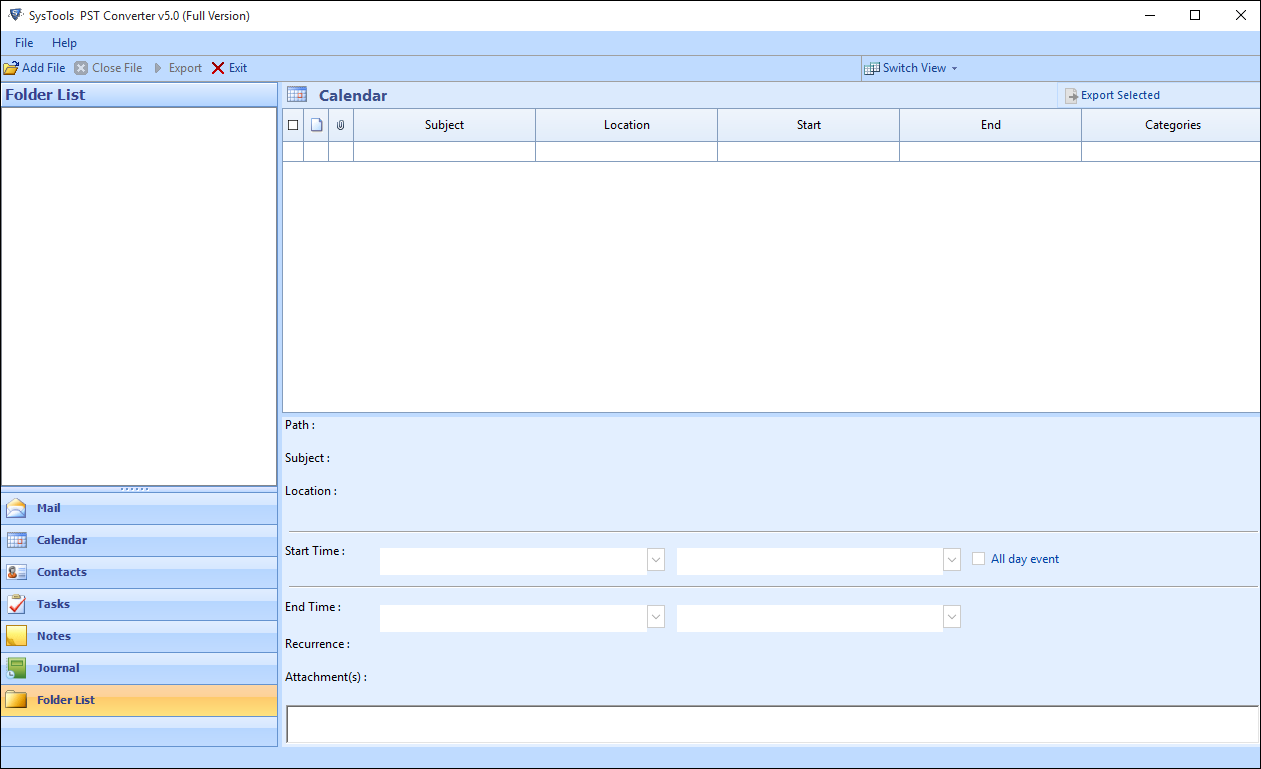 2. Add PST file and scan for corruptions.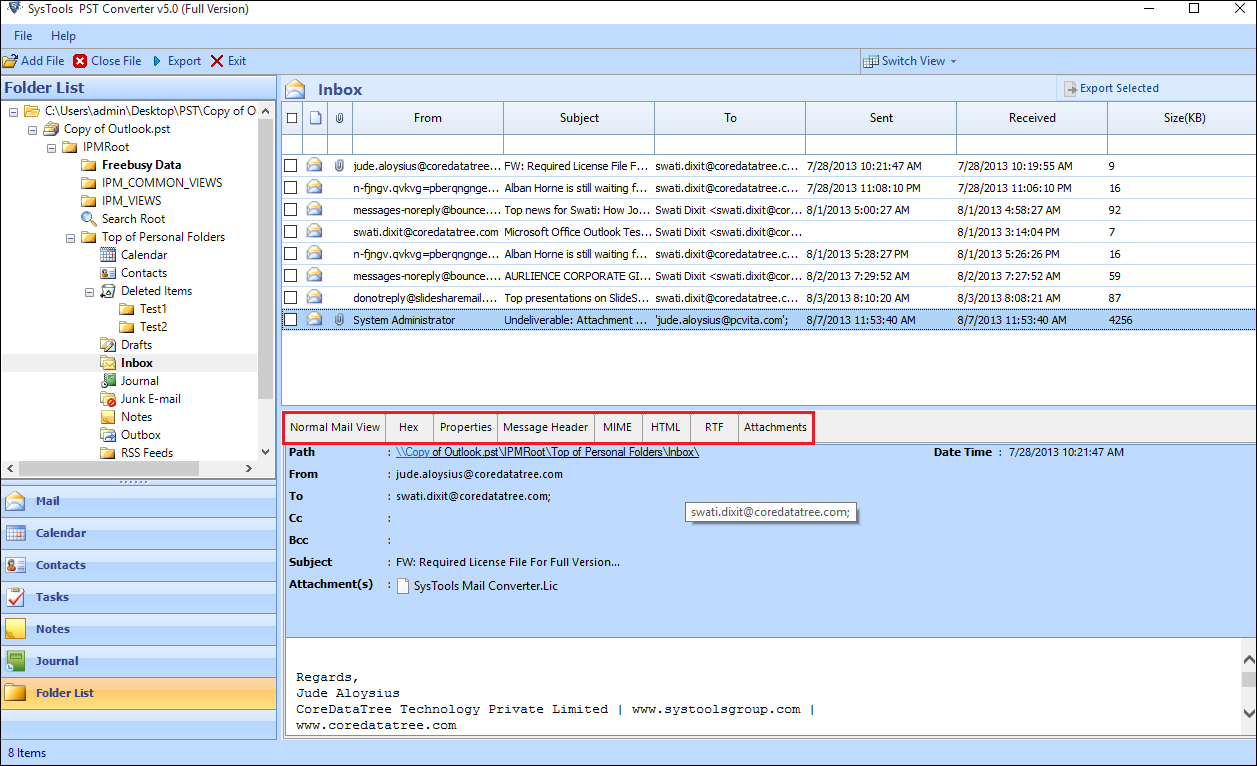 3. Preview Outlook items in different modes.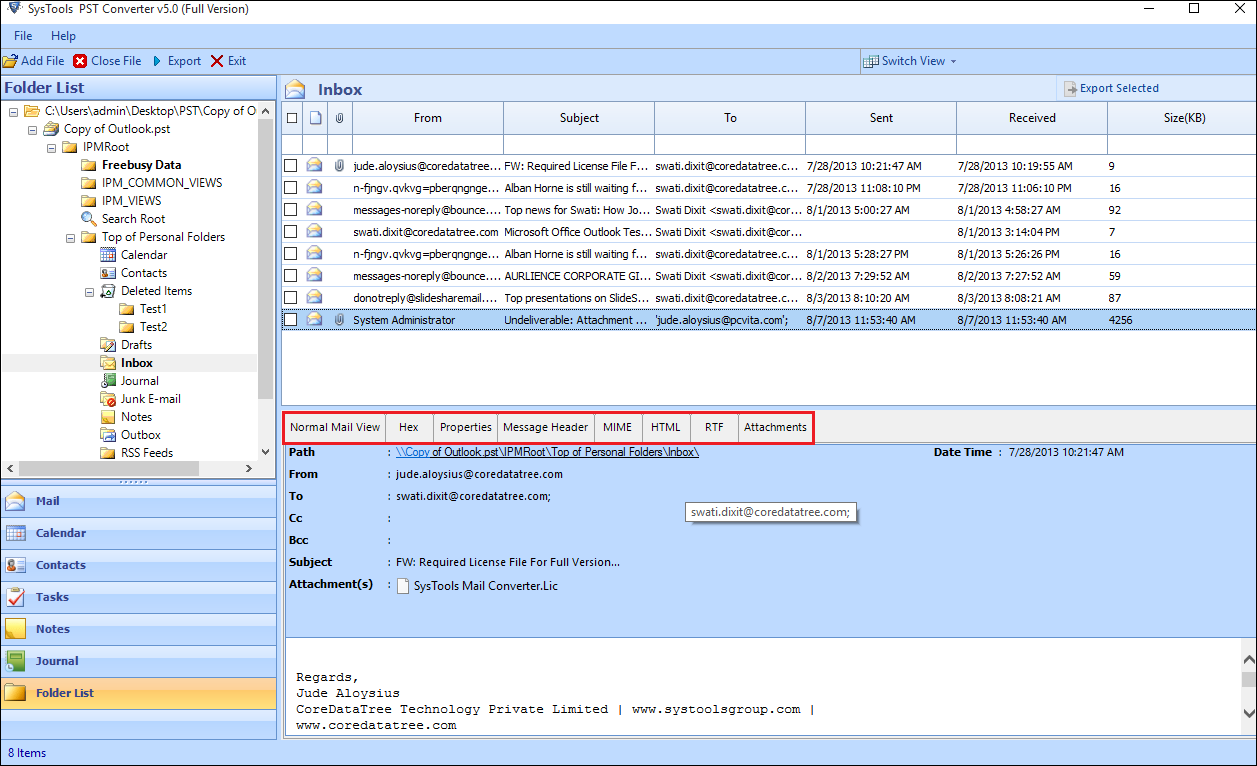 4. Choose from the file formats for PST conversion.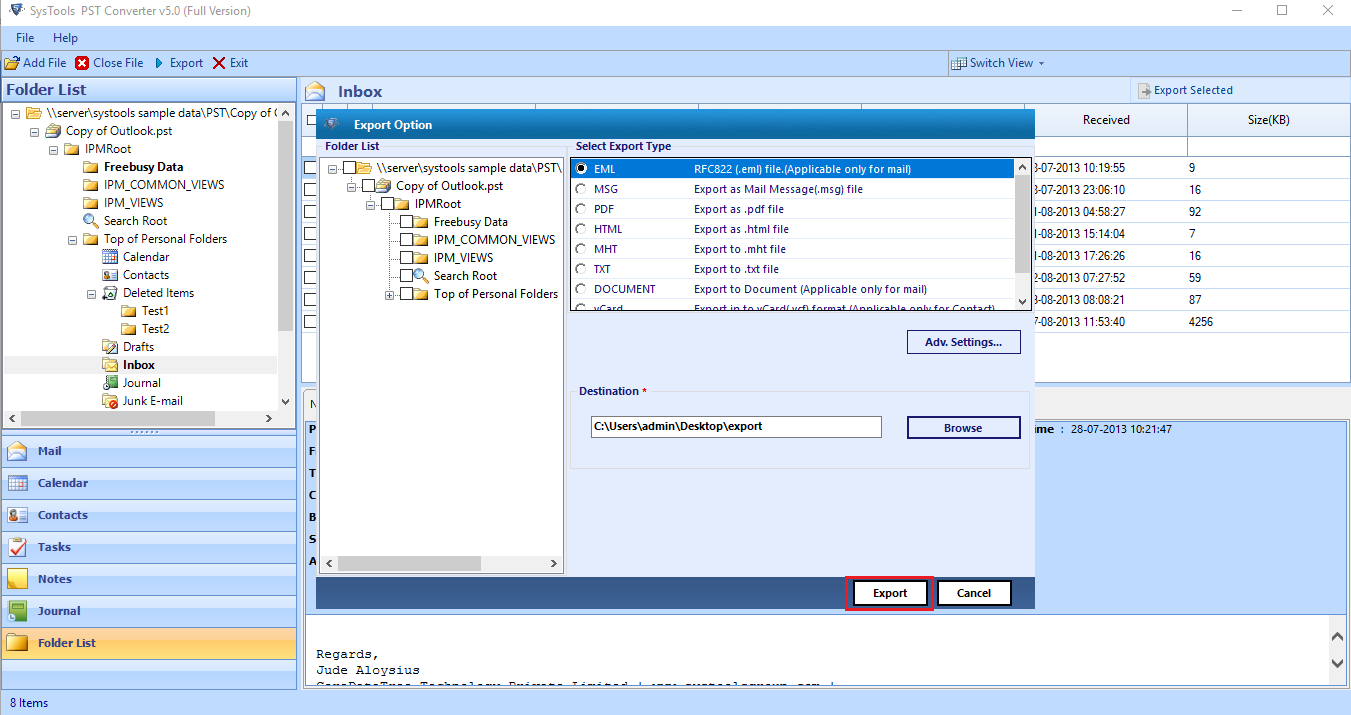 How to Run Mac PST Converter on Mac OS
1. Start Mac Outlook PST File Conversion Tool.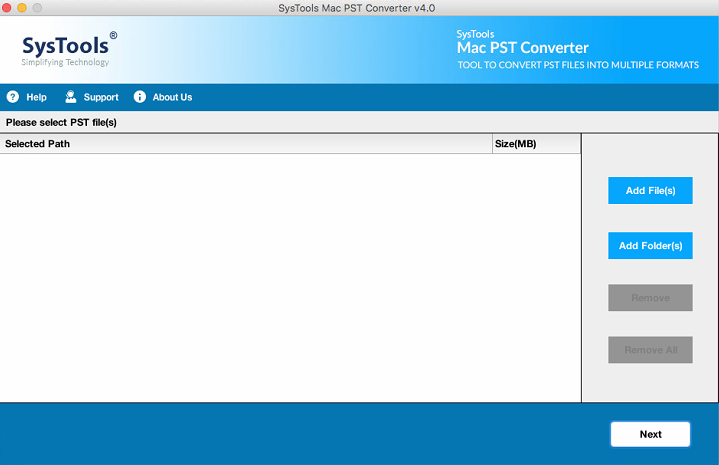 2. Add single or multiple PST files.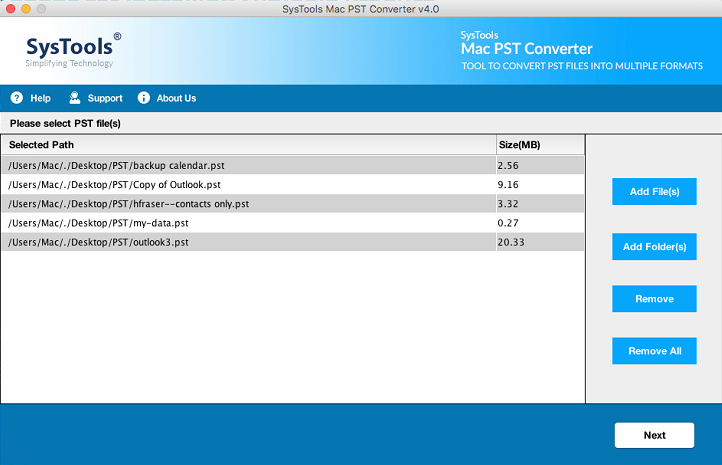 3. Now, choose the conversion file type.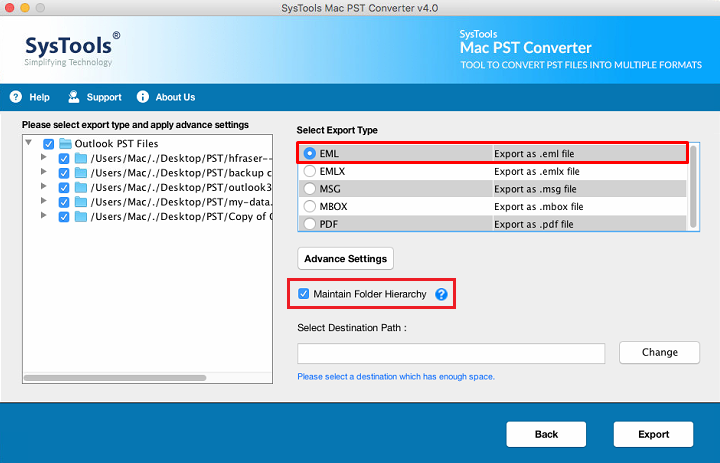 4. Choose destination and export Outlook data.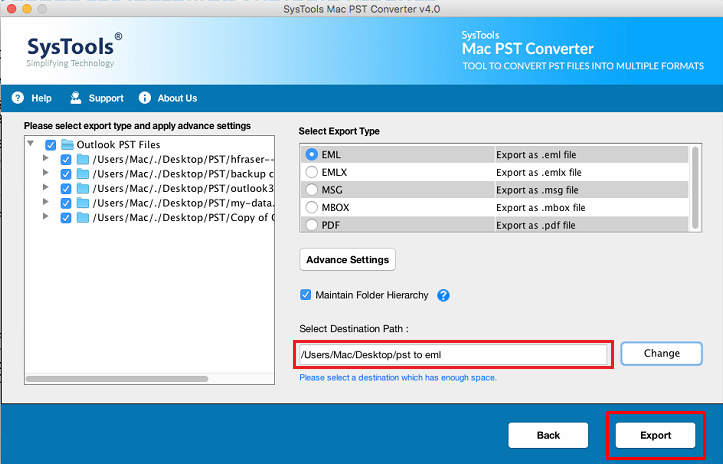 Top Features of Windows PST Conversion
Convert Complete PST Data: PST file contains all data of Outlook including emails, contacts, calendars, notes, journals, tasks, etc. Using this tool, you convert PST to PDF with attachments.
Convert PST Calendar and Contacts: For Calendar entry and address book of Outlook, the tool specifically offers conversion in ICS and vCard (VCF) files.
Support for Corrupted PST: If you have a corrupted PST file, use Advanced Scan feature of this software. This feature will fix it first and then convert the files in chosen format. The application can also export password-protected and encrypted PST files.
No Outlook Required: This application is also capable of converting orphan PST files. In order to run this application, MS Outlook installation is not needed on the same system.
Preview Items: After scanning the files, the application will display a preview of the complete PST data. Emails can be previewed in eight different formats and other items can be previewed with their respective components.
Top Features of Mac Outlook PST File Conversion Tool
Convert PST Emails: Using this software, users can save the Outlook emails in multiple formats on Mac. During the conversion, different advanced settings can be applied depending on the export file type.
Convert Contacts and Calendar: The software does not come with any direct option to convert contacts and calendar in vCard and ICS files. If users choose EML or EMLX format to convert these data, they will get vCard and ICS files as the result.
Bulk PST Conversion: The application provides the option to add a single PST file or a folder full of PST files. After adding the files, data of multiple PST files can be exported at the same time.
Date Filter: Users can export the emails of a particular time frame using this filter. Add the date range of which you want to export the PST data in other formats.
Naming Convention: You can choose from various naming conventions available in this application. This option helps to save and sort resultant files.
Available Versions
The tool is available in both Trial and Full version (for both Windows and Mac based PST Converter software). The trial version comes for free but it has certain limitations in its features. Moreover, if you wish to purchase the full license version of this tool, you can choose from three different licenses – personal, business, enterprise.
Author Suggestion
In this blog, we have discussed the process of Outlook PST file conversion. Whether you are a Windows user or Mac, you can always trust SysTools Outlook data conversion software. The application is available at an affordable price and compatible with all the latest versions of MS Windows and Mac OS. So, if you have PST file for conversion, do not waste your time by looking for any manual method and go for this tool.