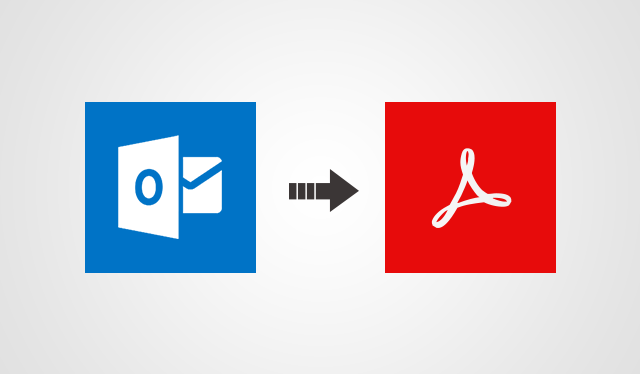 With every passing day, there is a high demand to convert PST to PDF with attachments is rising. Moreover, experts of MS Outlook are addressing about such queries involving to convert Outlook emails to PDF format with attachments every now and then. Likewise, it is eminent that Outlook email application and Adobe software gives plug-ins for storing emails from MS Outlook to Adobe PDF. However, where the main concern is email attachments, huge problems come up that avoid the users from storing these attachments while batch migration from PST to pdf is done. In fact, the present era is of graphical and legal users, where attachments hold importance, as they are much essential for preserving several industrial projects etc. Now, in the upcoming section, we will discuss a step-by-step guide to convert PST file to PDF with attachments in a clear way.
How to Convert PST to PDF with Attachments?
Two ways can be executed for migrating emails from MS Outlook to Adobe PDF format file. The first one recommends doing it manually, i.e. without using the software while the second suggests the usage of conversion utility.
Method 1: Manual Method

There is an inbuilt feature in Microsoft Outlook. In this method, you have to select each mail that you want to move in PDF format. Please follow the steps below:
Firstly, you need to start Outlook application
Double-click on the email which you want to save as PDF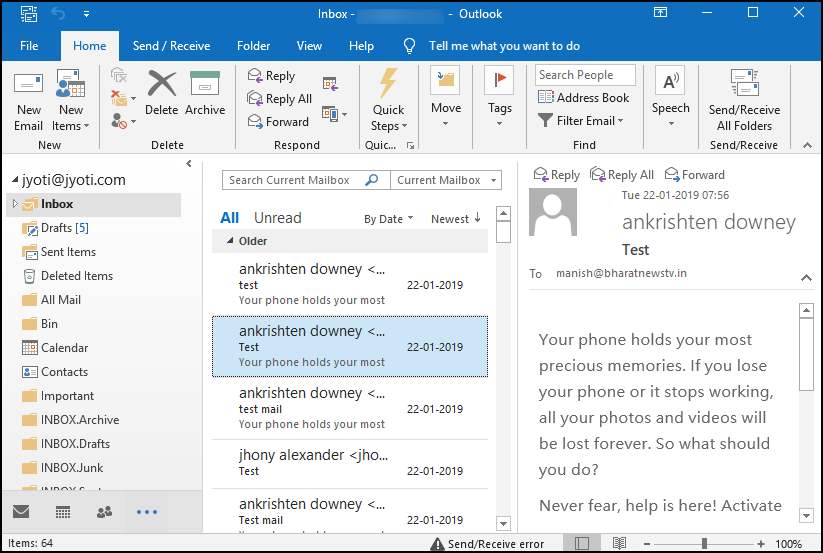 In the next step, you have to open the selected mail message
Go to File menu and choose Print option. Now, this option HPFCCC40 (Hp Deskjet 3540..) appears under Printer section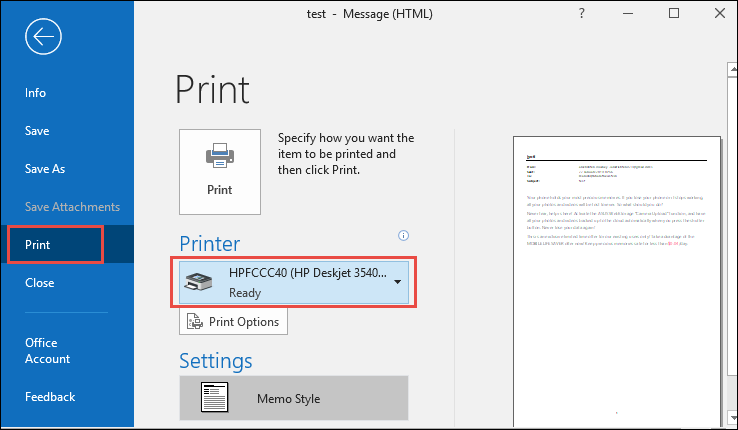 Choose drop-down arrow and select Microsoft Print to PDF option to perform PST file conversion to PDF.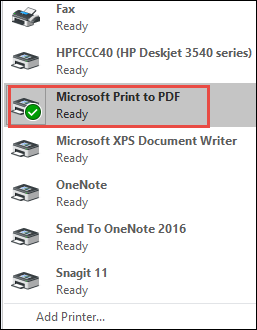 Again, click Print option
From Save as type menu, choose PDF format to accomplish the process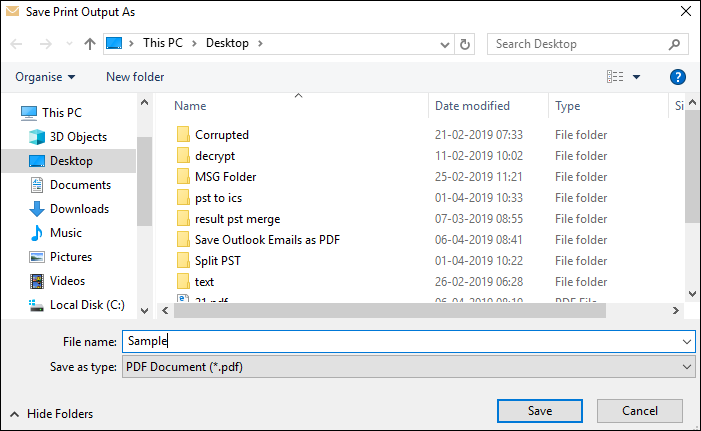 Finally, you can convert PST files to PDF with attachments
Limitation: In case of a large number of data files, the method fails to perform the data conversion as it takes a lot of time to execute the migration process. Proper technical knowledge is required to execute the procedure. Moreover, the above method is quite lengthy and tricky.
Method 2: Trouble-Free Solution to Convert PST to PDF With Attachments
Instead of going for a lengthy procedure, you could rather choose a third party utility. There is a software namely SysTools PST File Converter tool. The application is completely secure to execute the migration process. The software moves the data to Acrobat Adobe with attachments in exact form. The tool is operable on all Windows and Adobe editions. No external application is required to execute the conversion procedure. Along with PDF, it allows to convert PST to ICS file format, PST to EML and many other file format.
Steps to Convert PST to PDF With Attachments using tool for Windows are;
Step 1. Launch the software and add PST files to convert.
Step 2. Preview emails in different modes and click Export.
Step 3. Select PDF from the multiple saving options.
Step 4. Choose location to save resultant files and click Export.
`Steps to Convert PST file to PDF for Mac are:
Step 1. Download and install the tool on Mac machine.
Step 2. Add files into the software panel.
Step 3. Choose PDF file format from Export option.
Step 4. Apply PDF settings if needed.
Step 5. Hit on Export button to begin the process.
Advantages of Using Outlook PST to PDF Converter Tool
The software has many advanced features and has an intuitive interface to convert PST to PDF format in just a few clicks. Some of them are listed below:
Allows to transfer an unlimited number of emails from PST to PDF
Provide Date Filter & File Naming Convention during export process
Facility to support both UNICODE as well as ANSI PST File Types
Migrate Outlook archive to PDF format without losing any data
Folder hierarchy is maintained during Outlook PST to PDF conversion
Supports all the latest versions of MS Outlook and Windows OS
Outlook PST to PDF Conversion – Why Users Need To Do It?
Now, people have become workaholic and have ongoing to grow requirement of traveling with work or data together wherever they go. Carrying around email data develops a bit problem, as you may be unable to gain the same email application. Apart from this, there are some benefits of using PDF format:
PDF is a portable file format that can be transferred to any device.
PDF is a secure format and it provides password protection for all email messages.
Portable files are safe and secure to save data as text, image, hyperlink.
PDF files are mostly used by several organizations for making presentations and reports.
Author Suggestion
Most of the people want to prefer PDF file over Outlook PST. After considering all the advantages of a portable document file. Thus, in this blog, we have discussed manual and automated solutions to convert PST to PDF with attachments. You can choose any approach that suits your convenience and proceed accordingly. If there is any problem while executing the procedure then, feel free to contact us.