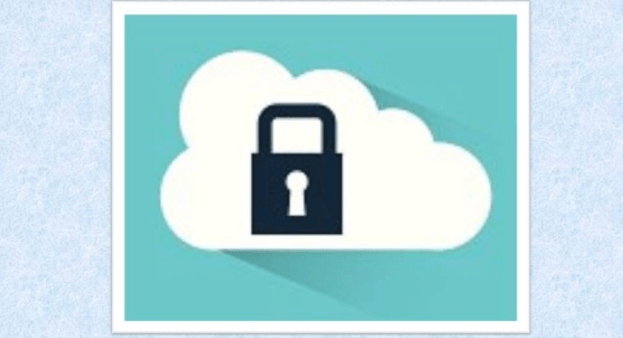 The concern that surrounds the IT security in the cloud is at the maximum pitch when a sudden adoption of online computing takes place. The cloud information security opponents often accuse the environment like an amateur and hence, make it highly insecure. Hosting of activities like poor security measures, absence of proper IT administration, lack of regulatory compliance, etc., leads to the occurrence of Cyberthreat in direct or indirect manner. This post is going to aware readers with solutions to overcome cloud security challenges. You can bookmark this webpage and share it with all online users who regularly work with cloud computing technology.
Overview
Cloud platform renders a bulk of potential for IT future and associated domains but, Cyberattacks are the inherent part of this trend. In harmony with stakeholder, IT industries should be known with the cloud security concerns and approaches to overcome them. These risks possess as a core threat to the corporate world and without any doubt, the best business mobile device management systems are futile. Well, let us proceed further with ideas to overcome cloud security concerns.
Cloud Security Challenges with Solutions to Overcome Them
Absence of the Cloud Antivirus Application – The basic network protection level starts from the fundamental safety tools like antivirus internet protection software and firewalls. The selection of these software should be done in a way that it provides prevention against the trending and previous online threat. The internet market is flooded with several antivirus products, which are free for downloading purpose. On the other hand, firewalls are quite tricky for implementation because they enable network owners to mention their own set of rules and implementation policies. Organizations should spend their security finance in achieving the firewall, which meets their business requirements.
The main thing that an IT administrator should keep in mind is enabling and updating of antivirus software and firewall settings. This will safeguard business content from sudden data breaches and occurrence of virus on system.
Non-compliance – This cloud security challenge says that all the IT platforms are governed by the specific set of compliance standards. More of the standard policies have complied, more security can be ensured. This is valid for hybrid, public, and private IT platforms. Well, the compliance for hybrid architecture might be tougher because the data traffic moves bilaterally in the instructed direction. Nevertheless, IT should ensure a rigid kind of compliance with internal organizational cloud security policy, including the industry regulations like SGT, pxGrid, SXP, etc., for network safeguarding.
Absence of Data Encryption – Do not know why but, organizations keep their content opened on the public cloud. Sometimes they are so irresponsible that they do not apply encryption on their own private contents. Not only for the IT industry but, other companies are also advised to keep their content encrypted on public, private, and hybrid cloud. Even if the data is in rest mode then also, it should be protected with encryption algorithms. It is so because organizations are the natural targets for online eavesdropping and Man-In-The-Middle (MITM) attacks. The very basic step to be safe from such kind of attacks is encryption and, this method is considered the best solution to overcome cloud security concerns.
Absence of Risk Assessment / Analysis – It is complicated to find out that how many firms, despite the strong IT industries, do not know the benefit of testing IT security infrastructure and capabilities time-to-time. IT manager does not have concerns regarding small security holes because they just ignore them after encountering. Ignorance is not the approach to deal with cloud security challenges because hackers only want one small hole to inflict damage.
Organizations can resolve this problem by carrying out the rigorous risk identification and prevention system, at least 6 times a year. They should follow a trusted IDP (intrusion detection system) and IPS (intrusion prevention software) to determine and instantly block the malicious traffic.
DoS or DDoS Attacks – In comparison with Denial of service attack, distributed DoS is more dangerous. It is so because they simultaneously unleash the sheer volume of malicious incursion from several origins. However, DoS is nonetheless a cloud management threat because they have persistent approach and target APIs.
IT administrators could use flow analytic to overcome this cloud security concern by curbing DoS. Also, you can utilize mitigation devices and in-path deployment for regulating the network traffic.
CloudCodes Always At Your Service to Deal With Challenges
No doubt that after reading the cloud security challenges, you might be in a confusion state that whether to use online computing technology or not. Already a business is having lots of stuff and adding up more security responsibilities increase the burden. In order to reduce this burden and work with cloud computing trend in a secure manner, users can contact to CloudCodes solution. This solution provides a consolidated screen to manage and deal with all online data protection stuff in an easy way. All the approaches that are needed to overcome cloud security concerns are covered in this all-in-one solution.