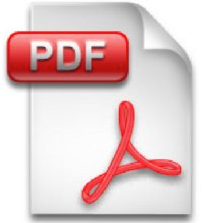 Does your Adobe Acrobat not display the data maintained in the portable document or PDF file shows blank pages? If yes, then you are at the right place. Here, you will get know all possible causes and solutions to resolve PDF blank pages problem.
PDF files are one of the popularly used file formats to share the information over the internet. It offers several security features in order keep data safe from unauthorized access. Depending upon their needs, users can add any security measures to secure the file. But in some situations, when a user can try to open the PDF files via Adobe Acrobat viewer, it displays blank screen or PDF file shows blank pages. However, PDF files contain lots of important information in it and a loss of single piece information can create a big trouble. There can be various possible reasons due to which PDF shows blank pages. Thus, it is important to understand the reason behind this error before resolving it. Therefore, in this post, we have discussed all possible causes and solutions to fix PDF blank pages problem.
"From past two days, I was trying to open a PDF document that contains lots of confidential information. But, I was not able to view that information as PDF files show blank pages. I do not know, what is wrong with it? Why is my PDF file blank? I just do not know the reason behind this problem. If anyone knows any solution, then please suggest me as it is really important for me to resolve this issue?"
Different Reasons Due to Which PDF File Shows Blank Pages
There are several reasons due to which a user find PDF blank page problem. Here, we have discussed some of the major causes of this problem:
If Adobe Acrobat Reader plug-ins are missing, then it might generate this error.
It can also be possible that PDF file is not there in the virtual directory.
A major cause of this problem is a damaged or corrupt PDF file.
A user is using the older version of the web server, which handles the PDF file inappropriately.
Manual Approach to Resolve "PDF Blank Pages Problem"
Many time users find the the PDF file shows blank pages. Therefore, user can try the following fixes discussed below:
Trick #1: Turn Off the 'View in Browser' Feature:
If a user disables the "view in browser" feature of the Adobe Acrobat viewer, then one can force this viewer to display the PDF file in a separate window outside the browser. This trick will solve the issue in many cases but fails when using Internet Explorer.
Trick #2: Verify the Accuracy of Web Server:
If the problem is related to the web server, then PDF file shows blank pages. Thus, in this situation, a user is suggested to open the PDF file from the Adobe website. However, if the Acrobat viewer displays the PDF file at Adobe website, then it is clear that problem is with the server itself.
Trick #3: Download the PDF file to Hard Drive:
If PDF file shows blank pages then user can solve the problem by downloading the PDF on the hard drive of the local machine. After that, try to open and view it in the browser. Moreover, if a user is using Microsoft Internet Explorer 4.0 or above versions, then follow steps mentioned below to view the PDF file in the browsers:
First of all, right-click on the PDF file and then, choose 'Save Target As' option from the displayed option
After that, the Save As dialog box will pop-up. Now, enter the name and the location of PDF file. Click on the 'Save' button
Now, navigate to File >> Open >> Browse option
Then, select the "All Files" option from the 'Files of Type' menu bar
Now, select the PDF file that is saved in Step 2, and click on the 'Open'. Now, the PDF file must be opened via 'Acrobat Viewer' inside the browser window.
Use Reliable Method When PDF File Shows Blank Pages
There are many situations in which a user is not able to overcome this issue from the above manual tricks like if PDF file is damaged. Thus, to fix this problem in a perfect way, a user is suggested to use a third-party tool named as PDF Recovery tool. It is designed specially to repair corrupted PDF file in few number of clicks. Moreover, it maintains the original formatting of the data and supports all type of PDF formats. A user can download and install this software on any version of Microsoft Windows OS.
Conclusion
PDF files are very important for any user as it contains lots of crucial data in it. However, it becomes a big problem for the users if they are unable to view it. Therefore, it is really important for the users to fix PDF blank pages problem. Thus, in this post, we have discussed a various solutions when PDF file shows blank pages. A user can try these solutions to recover PDF file in an efficient way without any loss of data.