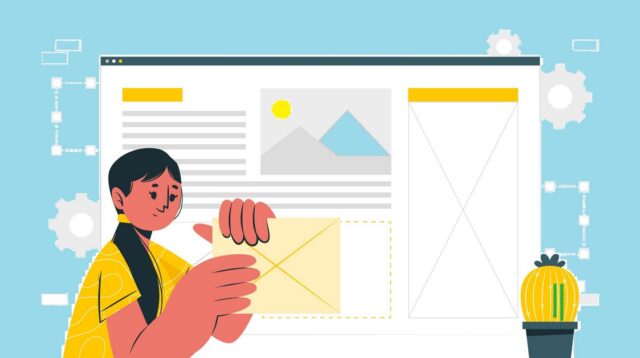 Do you have corrupted or damaged Outlook PST files? Do you want to recover emails from the corrupt .pst file? If you are encounter corruption issues in your PST and searching for an instant solution to recover data from a corrupt PST file, then, you are at the best place. In the upcoming segment, we are going to discuss the instant solution of how to fix corruption from the Outlook PST file and how to recover data from it
Basically, a .pst file is a file that is associated with Outlook, it stores all the data like email, contacts, calendar, task, notes, and journals data. But whenever an Outlook PST file has been corrupted, then PST files stop working and users can not access their emails.
And if we talk about the reasons that are responsible for the PST corruption, then there are many like Window Corruption, Power failure, Software virus issues, and hardware failure, etc.
As we said above that PST is created by MS Outlook so they also provide the built-in application to repair corrupted PST and recover data from it. And in the upcoming section, we are going to illustrate to you the step-by-step procedure to how to inbuilt repair tool. So keep reading the blog to know the steps
How to Recover Data from a Corrupt PST File
To repair the corrupt data from the PST file which have been damaged due to any reason, one can utilize Scanpst.exe which is Outlook inbuilt repair tool. But as we said above the ScanPST.exe is a way to fix Outlook PST files that come inbuilt with Outlook. So, you just have to discover the location of the ScanPST.exe, and then you ready to go.
Location Path for Outlook ScanPST.exe
Outlook 2019: C:\Program Files (x86)\Microsoft Office\root\Office16
Outlook 2016: C:\Program Files (x86)\Microsoft Office\root\Office16
Outlook 2013: C:\Program Files (x86)\Microsoft Office\Office15
Outlook 2010: C:\Program Files (x86)\Microsoft Office\Office14
Outlook 2007: C:\Program Files (x86)\Microsoft Office\Office12
Once you have found the application according to the Outlook version then you are ready to go. Just follow the steps below:
1. Open Scanpst.exe
2. Click on the browse button to select the Outlook PST data file as the user want to scan.
3. After that, click the Start button to Scan of PST file.
4. If the Scanpst.exe Tool finds an error in the data file then click over the Repair button.
5. When the recovery Scanpst.exe process is complete. Then User finds a repaired Outlook data file. And that is how you can recover data from a corrupt PST file.
Note: Limitation of the ScanPST
This inbox recovery tool will repair the corrupted or damaged PST file with a minor level of corruption.
This inbuilt Inbox Repair Utility only repairs the header part corruption.
Capable of only repair a single .pst file at a time.
The ScanPST utility tool is not capable to repair encrypted .pst files.
There is a possibility of the utility will be crashed on major corruption issues.
Best Alternative Solution To Recover Data from Corrupt PST File:
In this scenario, if the user is facing the corrupt or damaged PST data file issue. So, Users can use the Outlook PST Repair Tool to resolve this issue easily. It is a third-party tool that is developed under SysTools. It is the most widely used software to Repair Outlook errors in PST file items such as emails, tasks, contacts, calendar, etc.
Besically, this tool is the best alternative of ScanPST tool. In fact the tool has an easy interface, so the technical and non-technical person can easily use this software. Moreover, This software is compatible with the latest version of Windows and All versions of the Microsoft Outlook Application. Follow the Below Steps to fix errors in Outlook .pst file:
1. Download and Install PST Recovery Software.
2. Click on the Add file button and select the corrupted PST file.
3. Now choose the Scan Modes from Quick Scan and Advanced Scan.
4. Preview the recoverd PST data mailbox items such as emails, tasks, contacts, calendars, etc.
5. Click on Export Button and Choose the desired file format.
6. Browse the location to save the PST file format.
7. Click on the Export button to start the Export file process.
Wrapping Up
Well, it's time to wrap things, but if you have any questions about how to recover data from a corrupted PST file, then here are the solutions. Just read and follow this blog post and you will get a secure and best solution to recover data from corrupt PST file.