A Quick Guide to Reduce Outlook Attachment Size When Sending Emails
Are you currently struggling to send an email with PST attachments cause the data file attachments are way too large? If that's the case, it will take some time to send this email in Outlook. To avoid such mishaps, we will discuss how y'all can reduce Outlook attachment to resolve this and other future queries.
Here in this following write-up, we will introduce you to some tricks & techniques that can help you reduce the size of PST attachments, which will automatically decrease the size of the data file. So, what are we waiting for? Let's begin with the solutions.
Different Methods to Shrink Outlook Attachment Size

There is a solution where users can compress their files to zipped files and after this, they can attach the zipped PST file alongside their email. For this, do as the below-listed steps:-
In the first step, open the folder that contains the files that you wish to add as an attachment to your email from the File explorer.
To choose these files, Right-Click and now select Send to option and then the Compressed zipped folder from the drop-down menu.
In the next step, press the Home button and the choose New Email option in Outlook. Afterward, click on the Insert option and then you can choose the Attach file tab after that browse your PC or you can simply insert or attach a file.
Now, in the File dialog box select the folder containing zipped files and after choosing the files you can either click on the Open & Insert option.
Finally, you can compose the email and send it.
Also Read:- How to Compress PST File Without Outlook?
2. Decrease the Size of PST Attachments Using Archive option
Here follow these below-mentioned steps to reduce Outlook attachment size:-
Launch Microsoft Outlook on your Windows Machine and choose the File menu.
From the left lane, you can now select Info button.
Afterward, click on the Tools option and next you can select the Mailbox cleanup button.
In the next step, hit on the Cleanup tools and then choose the Archive dialog field.
Now, you will be able to see an Archive Window appearing on your screen and you can browse your desired folder that you want to archive.
Final step, Tap on the OK button after completing the procedure.
Read More:- How to Split PST File in Outlook 2010?
3. Still, Lost? Try this Professional Solution to Reduce Outlook Attachment Size
With the professional tool, you can reduce the size of your data file (.pst) attachments and then send your email along with the attachments. One such tool is the Outlook PST Compress Tool that helps users to reduce Outlook attachment size. It also compress their large PST files by removing & extracting and saving the attachments. Not only that, it supports both ANSI & UNICODE PST files and works smoothly with all the versions of the Windows operating system. This utility can remove any duplicate emails and other items from your data file.


Here are some astonishing Features of this Compression Tool:-
Compatible with the latest and prior released versions of Windows OS
No need for extra installation; Outlook configuration & installation is not required
Supports both ANSI & UNICODE Outlook data files (.pst)
Feature to Eliminate/Compress/Save Attachment as per the Date Range
Option to Search Outlook Data Files from all drive
Guarantee to compress PST file Without no data loss
A Proper Guide to Use PST File Compress Software
Here make sure to get through these below-mentioned instructions:-
1. Firstly, Install & Run this Application on your Windows Machine.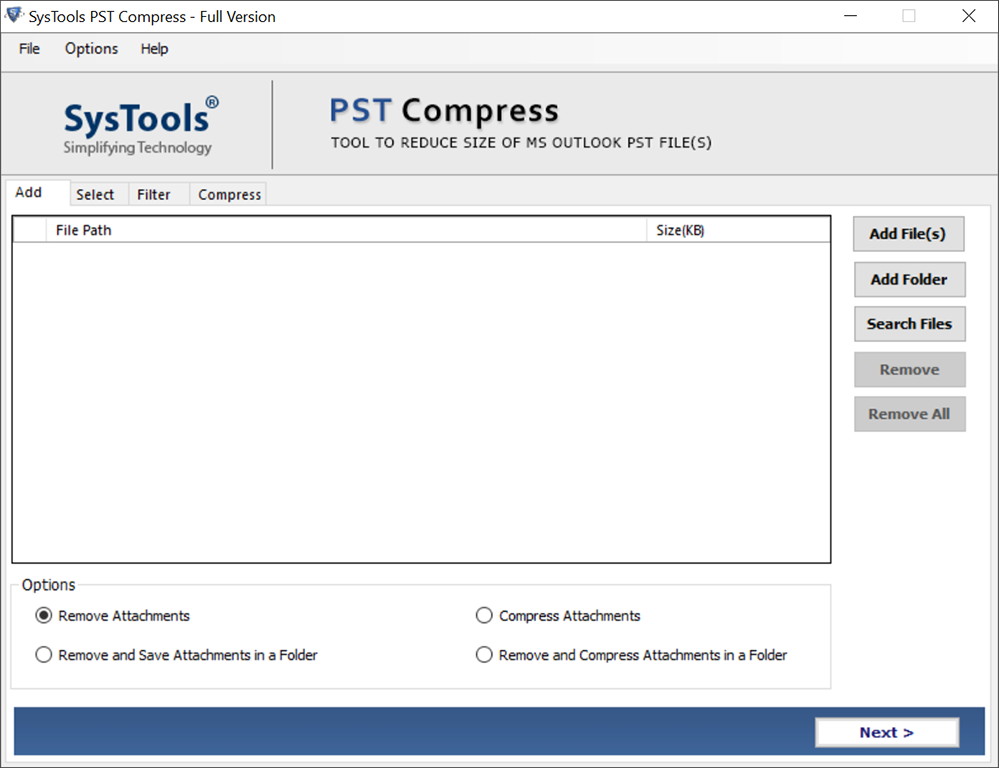 2. Next, you can add your files by choosing Add File or Folder(s) option.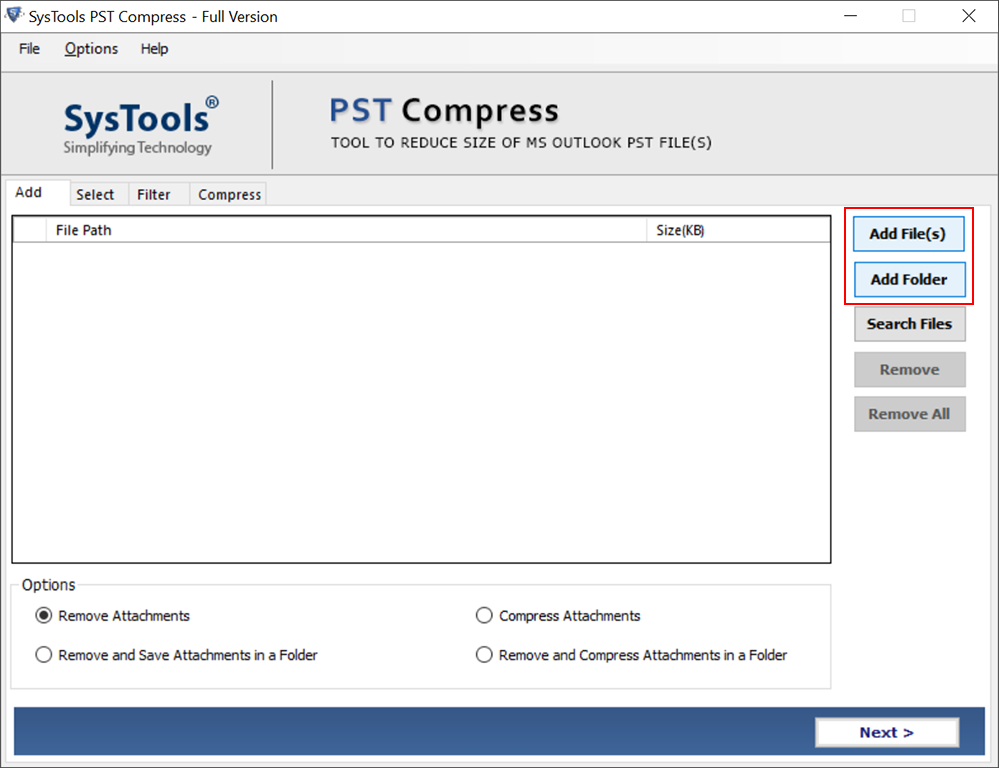 3. You can also select the Search option if you do not know about the destination of your data files.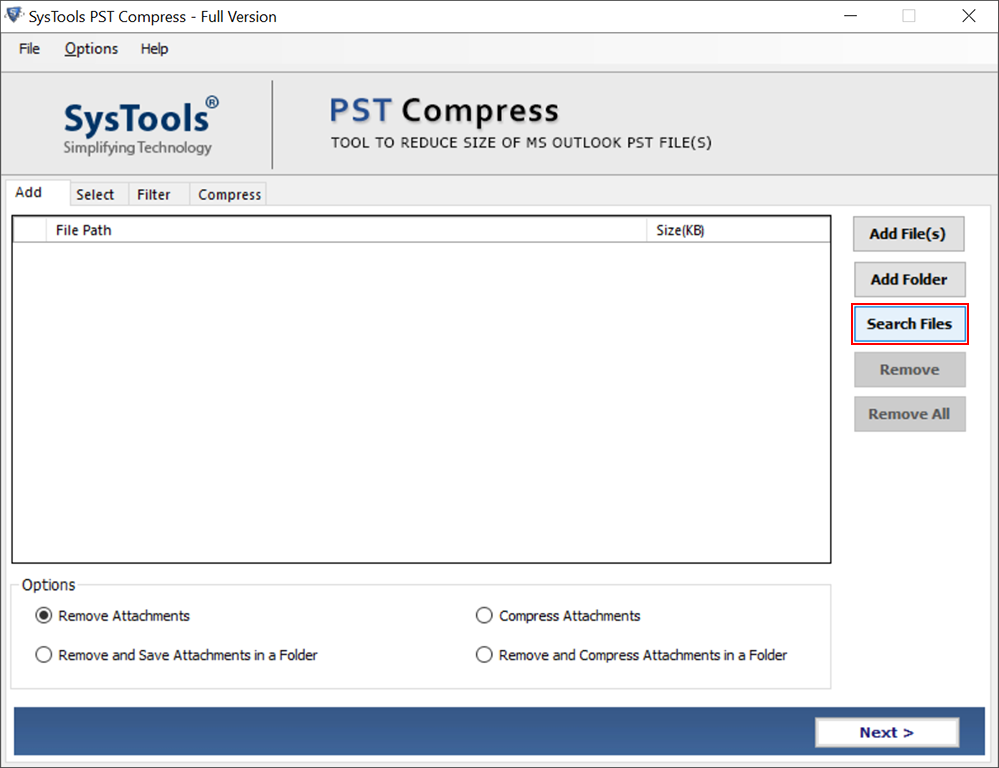 4. To compact the Outlook PST files, you can select a folder and press the Compress PST option and then you can browse your files and then compress your data files.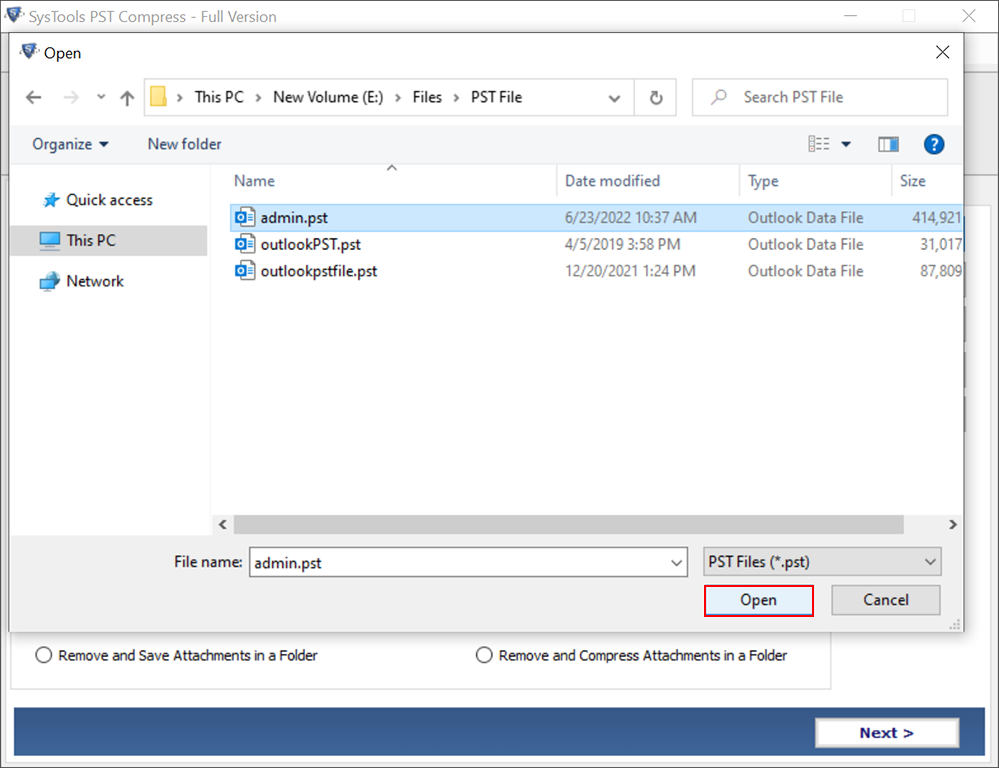 5. It is now time for you to choose the Compress attachments option to shrink Outlook attachment size from the given choices. Afterward, press Compress button.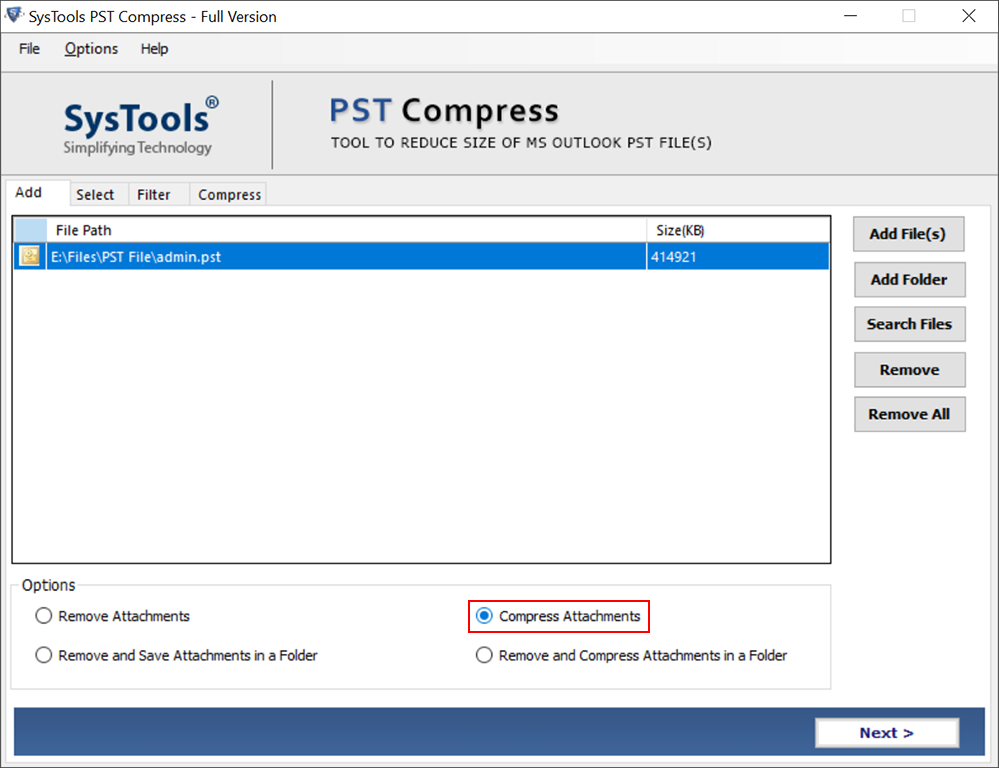 6. In the end, the utility will have a message saying that the compression was successful.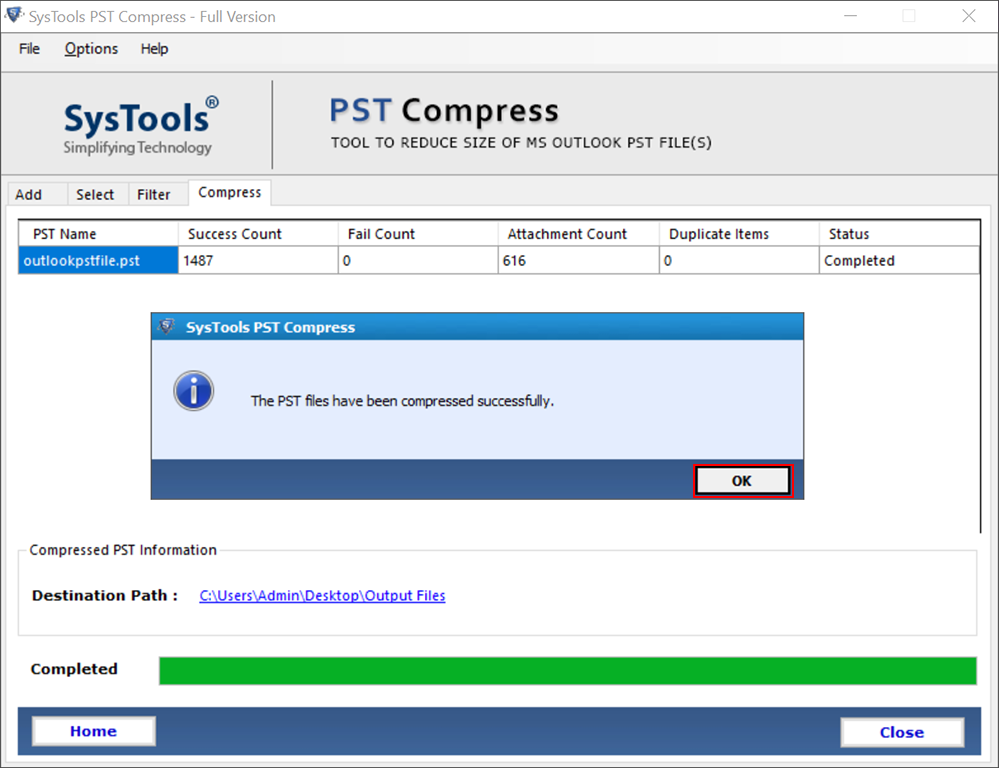 The End
The following article helps users to reduce Outlook Attachment size without losing any data along the way. For this, we have explained both manual and professional solutions to ease our worries. With the help of the given methods, you will be able to decrease the size of your data file attachment. Now, it is up to the users which technique they wish to use for this task.