Complete Guide to Export Eudora Emails to PDF
Nowadays people often want their emails in formats other than the original one. This is done to make their work easier. A similar case is when the users of Eudora are trying to transfer their MBOX file to PDF format. This article is discussing an instant solution to export Eudora to PDF on Windows and Mac systems.
Eudora is amongst those desktop email applications that are not only operable for MS Windows OS but also on Mac Apple and Linux. It is named after an American author and is supported on various devices ranging from computers, palmtops, etc. Although its commercial edition was stopped; an open-source edition of the client was made available soon after for usage.
How to Convert Eudora Emails to PDF?
There are two methods to do so:
Using a manual trick to save one Eudora email at a time
Using a proven method to export multiple Eudora mailboxes into PDF at once.
Without further ado, let us start with the methods.
Manual Trick to Export A Single Eudora Message to PDF
Open Eudora email client and select the message that you want to save in PDF format.
Click on File, then select Print option.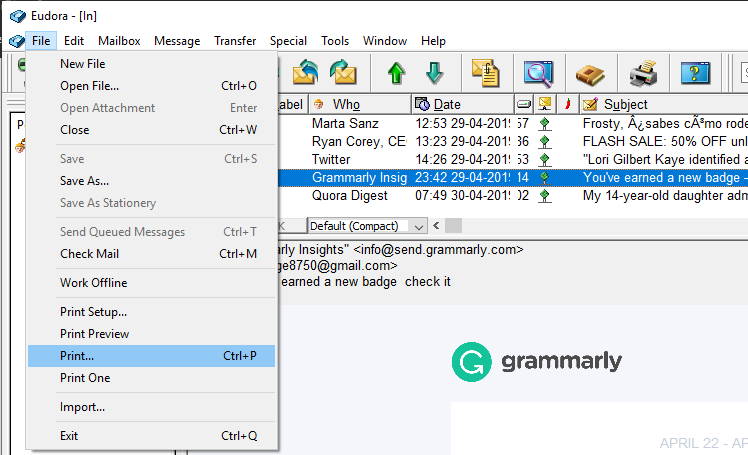 Checkmark the box corresponding to Print to a file and click Print button.
Give a name to the file and after deciding on the location to save it, click Save button.
Note: This manual trick works on Eudora 7 and lower versions.
Proven Method to Export Eudora to PDF (Multiple Emails/Mailbox AT Once)
SysTools MBOX Converter has been programmed in such a way that it makes it easy for the one to execute the data conversion which helps to export Eudora to PDF. The application is completely safe as well as secure to utilize and moves the data by retaining data originality. It is a completely independent utility to utilize. Moreover, the application gives an option to select the desired file naming option while Eudora to PDF conversion. The utility gives an option to store the converted data at the desired location on the machine.
Note: The tool supports all Eudora versions regardless of it being open source or outdated. This utility is available for both Windows and Mac, so feel free to download the intended application and judge its quality.

Follow the mentioned steps to save Eudora emails to PDF format:
Alert: The methods displayed here are for Mac application. The steps for the Windows version vary and can be easily viewed on the official website.
You can either convert an entire folder of MBOX files or a single file at a time as per your need. Whereas, in the case of Eudora Mac the files transferred could be added altogether on the software using Add Folder option.
Note: Default location of Eudora files is: Home\Document\Eudora\Mail. Also, keep the Attach folder and MBX files in the same location to retain attachments in the PDF files.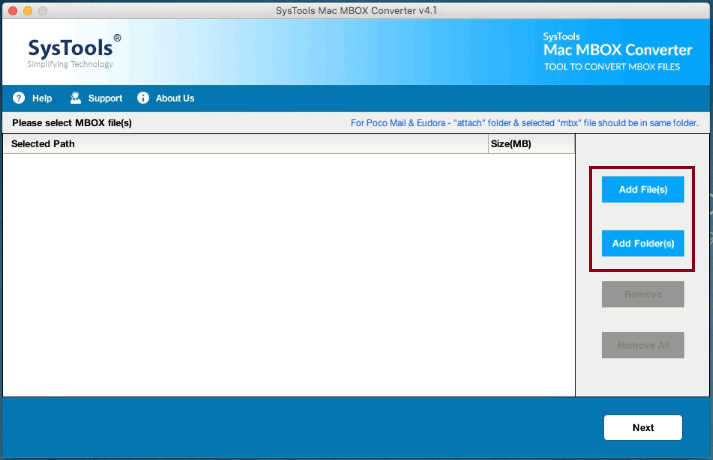 You can see the size and path of the loaded files after adding the folder, click Next.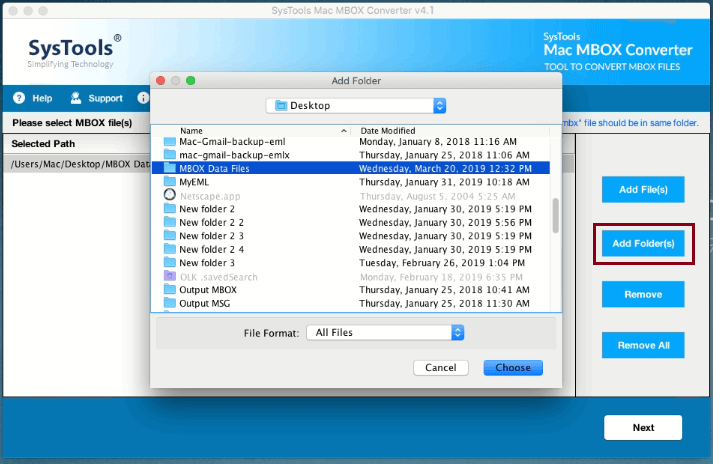 When exporting select PDF option, you can either go for single or selective file export. After this, select the various settings accordingly that will help to export Eudora to PDF.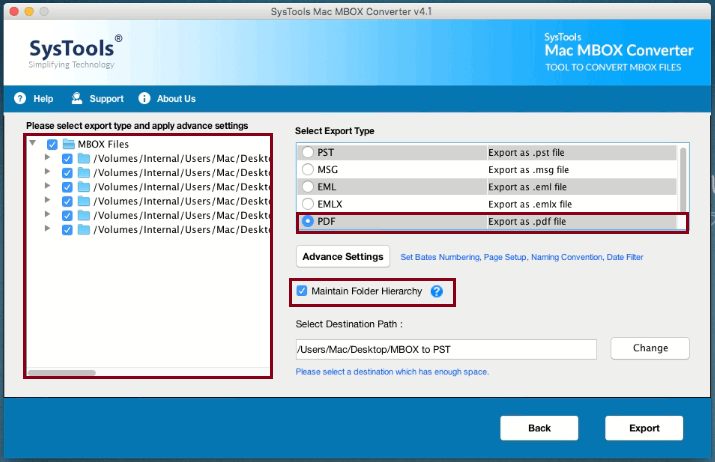 Now, in the Advance settings window apply the layout setting, optional filters and bates number accordingly. Then click Save button.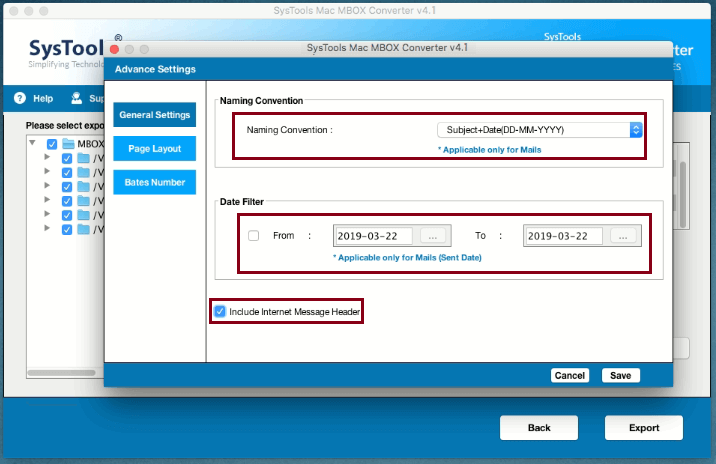 After that, choose the desired location to convert Eudora to PDF and click on Export option.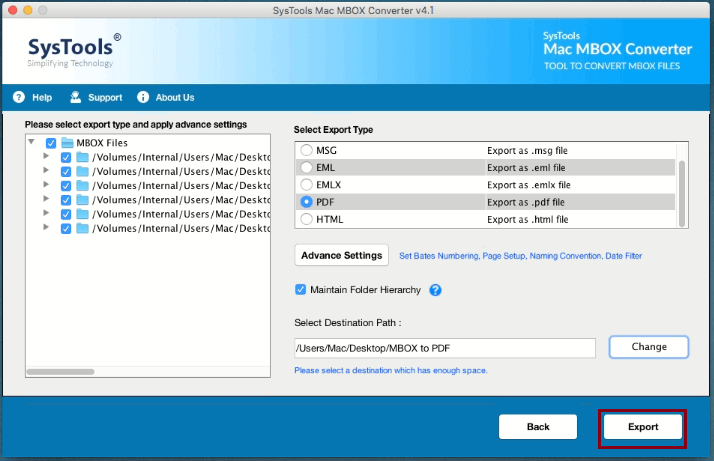 Once the conversion is done, the application will give the completion message.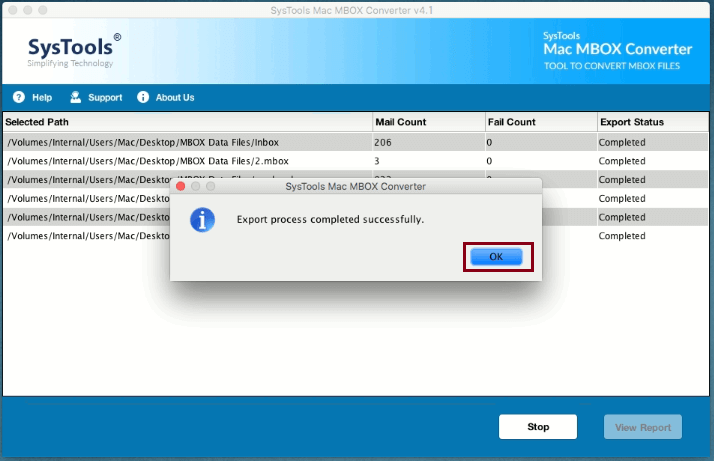 Additional Information
Similar to other desktop email clients, Eudora also stores the emails in the local system. The file format in which it saves its data is MBX, which is similar to MBOX format. All these files can be easily viewed on Notepad of your machine. The contents would be viewable in an appropriate shape or form. However, being the text format file, it will be readable. This turns up to be a limitation of using Eudora but only for the sake of carrying your email data around you cannot switch from the client. Convert MBOX to PDF Mac is the way that to avoid the limitation. This segment defines all the benefiting factors that are acquirable if you export Eudora to PDF.
PDF Files
These files are proprietary format documents and the creation of Adobe Acrobat that permits users to access electronic documents. Readers can easily access and read their documents by each like the way they seem to be in the printed form.
These documents offer an entire description of a defined layout i.e. of 2D document files, which consist of fonts, texts, images, as well as 2D vector graphics. Similar to HTML; the document consists of data in text, images, along with hyperlinks, etc.
PDF document files are easy to carry around as the name itself says it clearly that the document is portable i.e. which can be easily carried around and accessed over various platforms.
This document is published friendly i.e. the most dependable and used document format file, which is trusted for publishing documents or files online with implementing security over its permissions.
Printing the data of the document is highly increased when PDF files are used. Especially if you are printing images via a PDF file i.e. a portable document consisting of images is given print command would give out the printed copy of each image with picture quality enhanced to a higher level.
Summing Up
It is important for every user to manage their data. In certain circumstances, users need to export Eudora to PDF file format so they can use the files for presentations, legal compliances, and backup. After understanding the user's concern, we have discussed the way to move the data from Mac and Windows Eudora to Adobe PDF format. If you still need some assistance then, feel free to contact our 24 X 7-support team.