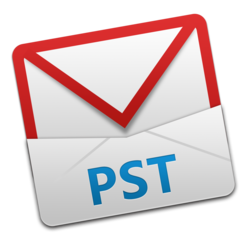 The Microsoft Outlook stores its complete data including messages with attachments in the PST file. It acts as the database for Outlook which is used to backup the mailbox data on Windows machine. Sometimes, there arises a situation in which users need to carry their mails as an individual file to any other system. In such scenarios, users generally prefer to use PDF document because this format is easily accessible on all digital platforms. This article describes the best possible approaches which can be used to save Outlook Email as PDF. Outlook users can select any one of the below-discussed techniques in order to convert Outlook folder to PDF as per their needs and requirements. Read this blog in detail to know about the different needs and techniques to save Outlook email in PDF format.
Need to Save Microsoft Outlook Mail as PDF
Some of the common reasons to save Outlook Email as PDF are described below:
Most of the time, Outlook users want to copy Outlook data across the platform to Mac or we can say Android Device. This can simply be performed by saving all the mail messages to PDF file, which is compatible with any OS.
Save Outlook Messages Locally
It can simply help users to save Outlook mail messages on the user's machine. A user can easily save Outlook message as Adobe PDF and have a copy of the mail client data on their personal system.
The digital documents which acts as a proof of evidence in the court are always shown in the PDF format because this file format is considered as the standard file format to show the evidences to the judge. It also helps an investigator to print the core messages in the PDF format.
Techniques to Save Outlook Email as PDF
The two best possible techniques to perform this task are described below:
Manual Approach: save one email at a time and that too without attachments
Automated Approach: save multiple Outlook email as PDF in bulk at a time
Approach#1 Save Individual Outlook Mail in PDF Format
Launch Microsoft Outlook → Choose emails that are to be saved as PDF.
Go to File option→ Click on Save As button.
From Save As dialogue box, navigate to the path where the resultant PDF file is needed to be stored and mention the name of the PDF file.
From Save As Type drop-down box option, select HTML → Click on Save option.
Now, go to the location where the HTML file was saved.
Select the file and right-click on it. Choose Open With option→ Open Word (desktop).
Now, From MS Word Application, navigate to File option→ Click Save As button.
From Save As Menu, go to the location where the resultant PDF file is saved.
From Save As Type drop-down menu, select PDF(*.pdf) option and Click on Save option.
Finally, save all Outlook mails as PDF.
Approach#2 Automated Approach to Save Outlook Email As PDF
The manual approach discussed above is suitable for few email messages but for more number of messages, it is considered very complex and time-consuming as well. It is very time-consuming to manually extract each and every message at a time. There are professional utilities available in the market to make this conversion process simple and easier. One such efficient tool is FreeViewer PST File Viewer Pro Software.
Conclusion
Microsoft Outlook is an all-in-one email client which is used by the regular and professional clients. In today's era of technology, it is very common among users that they want to save Outlook Email as PDF. Since, It is difficult to manually convert Outlook mails to PDF one by one. That is why, users are suggested to go for the commercial third-party approach. The above-discussed blog suggests an Automated and Manual solution as well. Users can select any one of the technique as per their requirements.