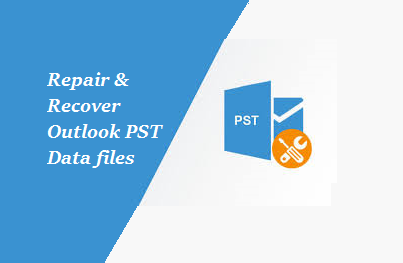 Every MS Outlook user will be familiar with the painful and dreadful incidents related to Outlook PST files. Such as corruption in a PST file, permanent deletion of necessary emails, corruption in a password-protected PST file, etc. These types of PST file issues can occur at any time without prior notice. However, the user can eliminate all the issues associated with the PST file with an automated solution. There are numerous tools available like SysTools, Stellar Phoenix, etc. which makes it difficult for the users to pick the best Outlook PST repair tool. Therefore, to make the tool selection task easier for the user, we are going to discuss one of the best Stellar Phoenix Outlook PST repair alternative and other alternative Outlook Repair applications available.
Explore Stellar Phoenix Outlook PST Repair Alternative!!
When it comes to the Outlook PST repair tool, the user needs a reliable and best utility to repair PST files in a hassle-free way. Now, the users can use Outlook Recovery Tool to repair and recover Outlook PST files efficiently. The software is integrated with amazing and beneficial features which makes it different from other utilities.
Why SysTools Outlook PST Repair Tool is the Best Stellar Phoenix Outlook PST Repair Alternative?

The Outlook PST File Recovery tool's amazing features and outstanding performance make it a prime software among all the other available software. Some of its fantastic features are explained below:
Repair corrupt PST file and then restore it into multiple file formats such as PST / EML/ MSG / HTML etc.
Troubleshoot PST files and then restore healthy PST files into Office 365 account.
Preview deleted items in red color after the recovery of Outlook PST data files.
Easily decrypt and remove encryption from Outlook email messages.
Password-protected corrupt PST file can be recovered in just a few clicks.
Recovers damaged PST file data file in UNICODE and ANSI Format from a corrupt PST file.
Export selective data from Outlook PST file via Date and Email filter options.
Multiple PST files can be repaired in batch mode, saving the user's time.
Recovers permanently deleted Outlook emails, contacts, calendars, tasks, notes, journals from a PST file / files.
Support Windows 10/8/8.1/7 and all the below versions.
Keen to Work with Outlook PST Recovery Tool??
Just be Patient and click on Download button:

You Need to Dig a Little Deeper to Understand More About Outlook Recovery Tool
In this section, we will consider some of the most advanced features and functions provided by the Stellar Phoenix Outlook PST Repair Alternative application. To be more clear, let us discuss amazing features of
Outlook PST Recovery tool.
1. Your Outlook Emails got Deleted Accidentally?
Unfortunately, many situations occur in which the user deletes Outlook PST file emails, contacts, calendars, tasks etc. accidentally or by mistake. There are chances for data to be deleted permanently from a PST file. Now, no need to worry in such situations; as the software is capable to recover soft and permanently deleted Outlook PST file items such as emails, contacts, calendars, notes, tasks, journals etc.
2. Want to Save Time by Repairing Numerous PST Files at Once?
If the user is having multiple PST files which he/ she need to repair. Then repairing files one by one will be a hectic and time-consuming process. But with this Outlook PST Repair software the user easily repair multiple Outlook PST files at once.
3. You are One Click Away from Removing Encryption from Outlook Email
The software allows the user to decrypt and remove SMIME and OpenPGP encryption from Outlook email messages. The tool is capable to preview SMIME or OpenPGP encrypted emails and then save them into the desired file format without encryption.
4. Need to Restore PST File in EML/ PST/ MSG/ HTML
Once the PST file recovered by the software, the user can restore the recovered PST file in different file formats such as PST, EML, MSG, HTML etc.
5. Different Types of Preview Options
The utility provides an instant preview of PST file items such as emails, contacts, calendars, task, notes etc. along with its properties in the software interface. The tool supports Normal/ Hex/ MIME/ Message Header/ HTML/ RTF formats to view PST file email items.
6. How to Recognize Recovered Deleted Emails among Complete Data?
The utility displays deleted emails in red color in the preview panel which makes easier for the user to identify the recovered deleted items from a PST file.
7. Want to Exclude the Empty Folder while the Export Process?
For the user convenience, the software provides Don't Export Empty Folder option. This option lets the user eliminate the empty folder at the time of the export process.
8. Export Recovered PST files Directly to Office 365
With the software, the user can easily export or upload recovered PST file to Office 365 account directly using Office 365 credentials providing in software. The user can view all exported Outlook data items in their Office 365 account efficiently.
Sneak – Peaks About Outlook PST Repair Tool!
Fix and restore PST file as Office 365 in a seamless manner
Option to search PST files in all drives or in a selected drive to load PST file / files
Easily recover PST items with attributes and maintains the original formatting
Provides option to divide large PST file into a smaller file according to size
Allows to export selective files or data and maintains the folder hierarchy
User-friendly interface, change screen view mode, apply mail filters etc.
The application creates Export of the migration process which contains all required information.
Video: Explore How Outlook PST Repair Software Do its Magic!
Outlook PST Recovery Software Comes Out to Be a Champion!
This blog introduces Stellar Phoenix Outlook PST Repair Alternative software. To troubleshoot issues related to Outlook PST file such as corruption of PST file, deletion of PST file, remove encryption from PST messages etc. users opt an automated solution. However, it becomes difficult for the user to select one software with maximum features associated with it. Thus, to make it easy for the users, we have introduced
Outlook PST Repair Tool. This software is a perfect blend of the latest technology, advanced features, great performance, and speed. With this utility, the user can easily eliminate various problems associated with the Outlook PST files in a trouble-free way.