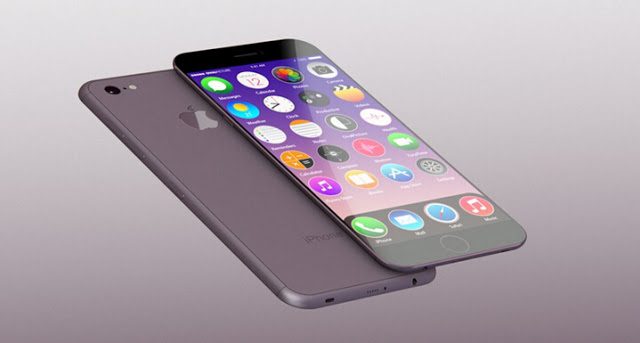 Author Bio: Company holds universal reputations with quality software products being utilized in IT sector as well as smart phone arenas like SysTools vCard Export tool that solves users' queries on how to transfer MS Outlook Contacts to iPhone 4, 4s, 5, 5s, 6, 6s, and 7.
Summary: The article is all about informing users about exporting Outlook contacts to iPhone 5. The article gives information on making sync process work and how to transfer MS Outlook contacts to iPhone 4, 4s, 5, 5s, 6, 6s, and 7 via third party tool.
Why Transfer MS Outlook Contacts to iPhone?
In today's world when communication serves as an essential part of every day's activities. In addition, contacts are considered to be of utmost importance as they are required if you want to stay in touch with your loved ones and social groups. In fast pacing era, saving important contacts properly is normally required, especially when you upgrading your smart phone device. However, it is a good practice to saves your contacts at such a platform where they are easily accessible and can be exported to other applications whenever required.
One such platform is MS Outlook. It stores all contacts in separate 'Contacts' folder and you can access the contact list, export it to your smartphone device as and when necessary. Since contacts on outlook are created in a vCard format so you do not lose the mobility on other platforms or devices as well. However, iPhone users have a benefit of getting access to Outlook contacts on their device by using iTunes.
iTunes is an application developed for device management, that is required to organize, download and view the PC contents such as audio, video, libraries, apps and other media elements on iPhone or vice versa. It is often required for performing local backup tasks. Since iPhone 5 is among one of the smartest and most demanding phones as it offers distinct apps and exceptional security features, the question comes that how to transfer MS Outlook contacts to iPhone 4, 4s, 5, 5s, 6, 6s, and 7.
To view the contents of your PC running Windows Operating System on iPhone, you need to have iTunes installed on your PC.
Related: Outlook 2010 Export Address Book to vCard
How to Transfer MS Outlook Contacts to iPhone?
Although it is an easy task to save contacts on any smart phone device, except in any version of iPhone. As if, you need to export or import data to-and-from iPhone devices, first you need to install iTunes on your Windows machine.
Normally iTunes synchronize with iPhone 4, 4s, 5, 5s, 6, 6s, and 7 in a single instance but in rare conditions, iPhone shows difficulty while synchronizing with iTunes. In such conditions, it is difficult to view the iPhone contents including contacts on PC or vice-versa. To get your device ready to synchronize with iTunes, you can follow the below-mentioned procedure.
1. Stop & Re-launch iTunes, Afterwards Perform Manual Synchronization
You can quit the application, then restart it and try to synchronize again. Sometimes it happens that the sync works out but no elements such as music, application, and music have been copied to iPhone.
2. Authorization of Computer with iTunes:
If the Synchronization button turns gray, it implies that the synchronization process is failed. In this case, you need to re-authorize your computer with iTunes by following these steps:
1. Launch iTunes with iPhone attached to the computer via USB.
2. Select 'Store' click on 'De-authorize this computer'
3. Again Go to 'Store' and Select 'Authorize this Computer'
4. Enter 'Apple ID' and 'Password' credentials and Click on 'Authorize'.
3. Reset and Restore the iPhone Device:
Switching off and then switching on the iPhone device may resolve the synchronization problem. Moreover restarting the system may prove to be helpful, as it may start Synchronization process and make things work.
4. Connectivity Issue:
Another reason may be the connectivity problem i.e., there can be connecting issue with USB cable that interrupts the sync process. Wi-Fi sync can be enabled by checking "Synchronization over Wi-Fi" option under 'Summary' tab.
Solution to Transfer MS Outlook Contacts to iPhone 4, 4s, 5, 5s, 6, 6s, & 7 Problem
In case of the failure of the workarounds discussed above, one can get third party help, as going for a manual transfer of contacts from Outlook to iPhone 4, 4s, 5, 5s, 6, 6s, and 7. Though vCard would be tiresome as you can only store one vCard at a time, which also tends to make the process comparatively time-consuming and frustrating. To export multiple contacts to iPhone only a direct method would be suitable and convenient that would do all the transfer at once. However, the requirement can only be fulfilled via third party solution that is capable of performing such a contact data transfer directly and all at once.
Export Contacts with the Assistance of Commercial Tool
The requirement may compel you to search as to 'how to transfer MS Outlook contacts to iPhone 4, 4s, 5, 5s, 6, 6s, and 7?' The easiest solution for transferring contacts is SysTools vCard Export tool having features to export multiple Outlook contacts to vCard in one instance.
Converting all your contacts to VCF format will allow you to Transfer MS Outlook Contacts to iPhone 4, 4s, 5, 5s, 6, 6s, and 7. In addition, VCF is a flexible file format and well supported by a variety of smartphones too. The application is totally safe and secure to utilize on any Windows versions. The takes only a few moments to move the bulk of adapt at once.
Highlighted Features of Tool
Using this contact exporting application users can transfer their Outlook client address book contacts to VCF files.
The software additionally offers support to the conversion of PST mailbox contacts to other file formats such as; Excel and WAB i.e. Windows Address Book file.
Converting data in WAB file format makes it possible for users to access them on Outlook Express email client.
However, the SysTools vCard Export software offers the switching of contacts to VCF files in two ways i.e. single vCard file for all contacts and separate vCard files for each contact.
Try it Now!
You can try the demo version of this utility and explore its functional aspects. Once you get satisfied, you can purchase licensed edition and continue converting bulk contacts from Outlook profile to multiple formats as featured by the tool.
Wrapping Up
Being amongst the finest contact switching solution, Outlook to vCard converter application is suggested the most to users worldwide for respective processing. In the above-discussion, we have come up with a solution and resolved the user's query that how to transfer MS Outlook contacts to iPhone 4, 4s, 5, 5s, 6, 6s, and 7.