Microsoft Outlook has many features, one of the many features the ability to preview and save the attachments to the computer. But sometimes it is very to open PDF attachments in Outlook to view and there are several reasons that are responsible for it.
Hence, in this article we will go into detail and we will help you to resolve the problem of unable to open PDF attachments in Outlook. So stay with us to overcome from this issue.
However, before starting the blog let have a quick look at a user query to understand the whole attachments issue.
"Hi, I am using Microsoft Outlook Home and Business 2016. But recently, I have encountered this issue of certain PDF attachments are unable to open in Outlook. If I try to open it then there is an error message "Acrobat could not open file". I have tried many times but still not able to open and save it. So, if anyone knows the solution then please suggest me."
How to Fix Unable to Open PDF attachments in Outlook-Manually
In this section, we are going to discuss some manual tips to overcome this issue. So follow the
# Method 1 Enable Previewer – To view the email attachments in Outlook you have to enable the attachment preview option to enable. Because sometimes while installation this option is disabled by default. Hence, users are unable to open PDF attachments in Outlook. So to enable this option follow the listed below steps
Open Microsoft Outlook first.
Go to the File option.
Then click on the Option.
Now choose Trust Center Settings.
After that select Attachment Handling.
Click on the radial box to enable the attachment preview.
#Method 2: Update Microsoft Outlook – Sometimes if an update is available and your Outlook is not updated then you may encounter unable to open PDF attachments in Outlook. An update is important because Microsoft Office receives security updates in a regular time period. So if you not previously encountered this issue in your Outlook then go and check for updates.
#Method 3 Check Antivirus or Firewall Settings- Firewall and anti-virus might also be this season for unable to open PDF attachments in Outlook.. Because some third-party antivirus software might interfere with the email attachment. So, check in the settings if it is blocking the file of a certain format for all email attachments. Or if you don't have any antivirus installed in your computer then check Windows default defender settings.
#Method 4 Check PDF Default Program – We know that PDF is a very common file format that can be open with the help of many software. The most common PDF document viewer is Adobe Reader. So check in Windows settings that the default app for PDF is properly selected.
Alternative Way to Fix Unable to Open PDF Attachments in Outlook
If all the above solutions do not work then the last option is to download all PDF attachments and open it through Adobe Reader or any other app. To download all attachment from Outlook you can select the attachment and save it one by one. But this method takes lots of time if you have many attachments to download. Moreover, Outlook does not have any solution to download multiple attachments from multiple emails at once.

So to make the task easy you can try an automated solution. SysTools Outlook Attachments Extractor is the software that has the facility to download the specific file format email attachments from multiple emails at once. Because the software comes with various filter options that help users to download attachment as per their requirements. The software is also capable to download attachments from Outlook OST and Backup files.
Here are the five simple steps to download the Outlook PDF file attachments.
Step 1: Download and install the software.
Step 2: Click on the Add Files or Add Folders to add the Outlook files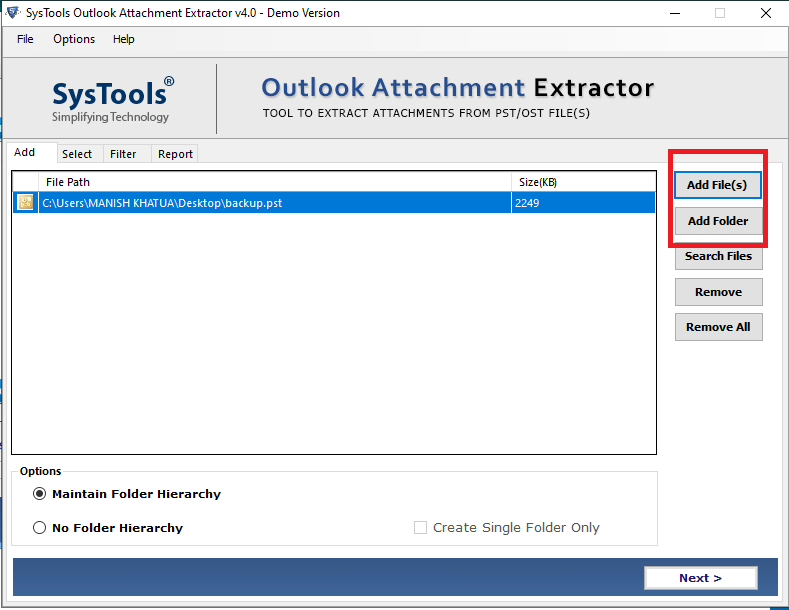 Step 3: Choose the destination path to save the resultant attachments.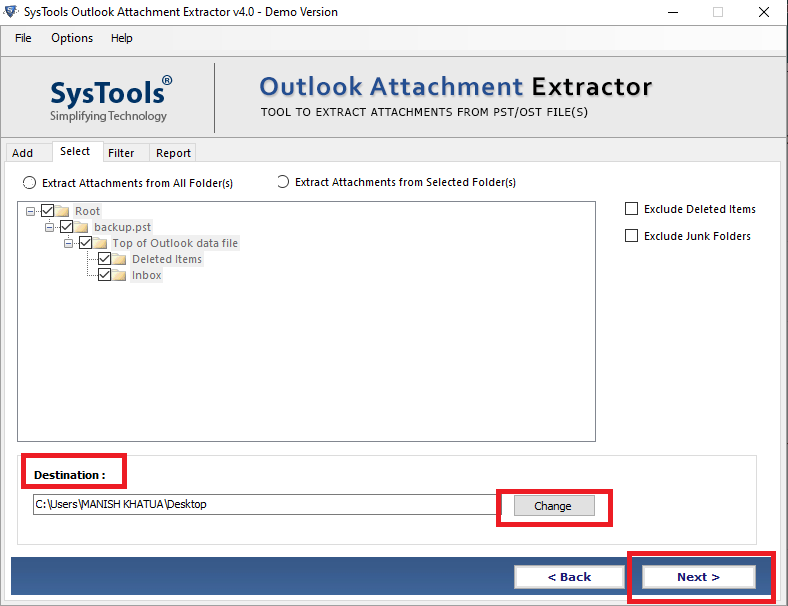 Step 4: After that select the File Type option >> choose Include option and type PDF at given space.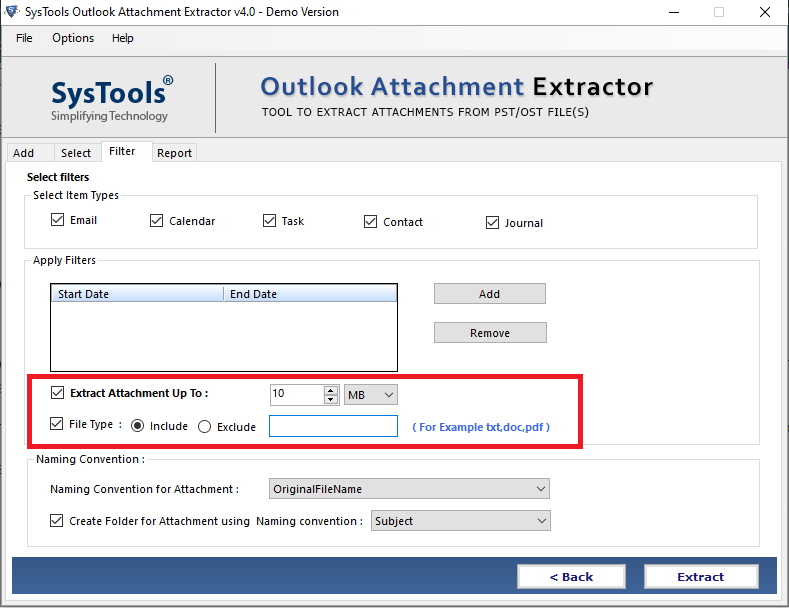 Step 5: At last click on the Extract button to start the process.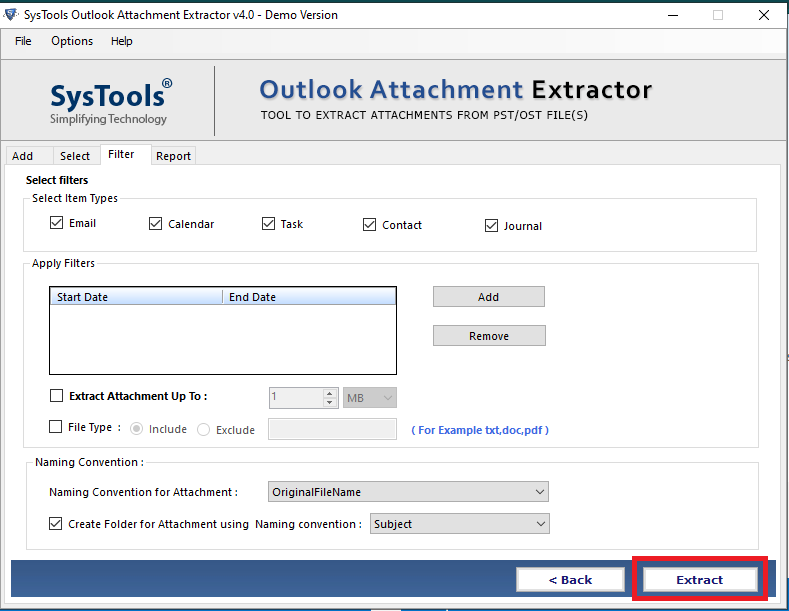 Note: This Tool is also available for Mac Outlook. So, if you gatting the same issue in your Mac Outlook then click on the below download button to check out the Mac software.

Conclusion
Sometimes due to some common reasons, we are unable to open certain email attachments bin Outlook. So if you have this issue then go through this article Here we have discussed all the reasons and techniques to fix unable to open PDF attachments in Outlook.