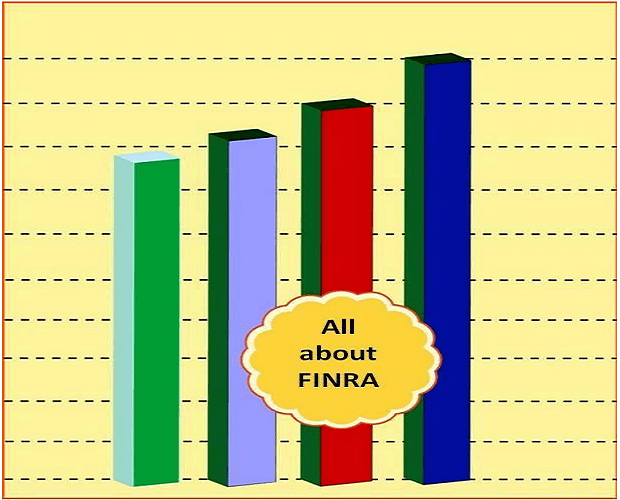 FINRA compliance is often known in the domain of securities companies but, what is FINRA (Financial Industry Regulatory Authority) and what does it entail? Get to know more about this compliance through this post with its role in business, how the company maintains controls over the brokers and brokerage organization, and the fines for non-compliance with rules and regulations of FINRA.
What is FINRA?
The term FINRA stands for Financial Industry Regulatory Authority. It is a non-profitable self-regulatory enterprise, which is supervised by the SEC (Securities Exchange Commission). A self-regulatory organization is a non-government agency, which comprises a regulatory authority degree over an enterprise. In the FINRA case, these enterprises are considered as securities company and the New York Stock Exchange. The role of SEC is to assure the fairness of investors whereas, FINRA is also having concern with monitoring and regulating brokerage and stockbrokers firms, ensuring that the financial markets are fair, and deterring misconduct.
The transparency in company's transaction is ensured in Financial Industry Regulatory Authority compliance. It develops and enforces the securities industry rules, helping in complying with SEC rules and regulation. FINRA is having responsibility of securities agency and stock market supervising and monitoring the operations of more than 4200 brokerage organizations and their associated brokers. Up to 75 billions of transactions are accessed by FINRA per day. This data crunching level demands for a serious and advanced technology. The art technology state and the advanced techniques of information collection are used for obtaining and analyzing financial cost for gaining a complete picture of US market trade.
Financial Industry Regulatory Authority investigates the complaints and suspicious activity, and each year verifies more than 100,000 user advertisements and communications between investors and brokers. Internet data, printed content and communications are used to ensure that the information presentation will be fair and will not mislead investors.
What is FINRA Compliance?
Financial Industry Regulatory Authority has generated its own set of rules and regulations, which are compulsory to be employed by brokerage and brokers firm. It requires all brokers to be registered and licensed. FINRA ensures that brokers had passed their examinations hence, having the right qualifications to satisfy the requirements for continuing education. Financial Industry Regulatory Authority is having hundreds of professionals who are trained as the financial inspectors to investigate brokers and the method they are using operations. When FINRA and SEC rules violations take place, a deep investigation procedure happens. The brokerage industry, which does not provide sufficient amount of attention to the FINRA compliance and users brokers who do not stand by the FINRA rules and regulations, suffer from the disciplinary action.
What Exactly FINRA Does?
In simple words, Financial Industry Regulatory Authority compliance supervises and regulates the brokerage organizations, exchange markets, and stock brokers. Being a private and non-profit agency, FINRA mandates how securities participants and investors could behave and interact. It works for protecting investors and maintaining the market integrity.
At the beginning stage, FINRA describes the rules to be followed by the brokers. These rules give details of ethical as well as professional activities to provide protection against fraud or sudden threat occurrence. On regular basis, FINRA reviews brokers for enforcing these regulations. The agency supervisor can review the brochures and advertisements in their investigation procedure. Furthermore, brokers and organizational representatives must be reporting their FINRA activities on daily basis. No forums are provided by the Financial Industry Regulatory Authority for dealing with disputes. You can file the report of dispute in FINRA if you are going through any sort of issue with a broker. Experts could fix those issues in shortest time duration.
At the last, Financial Industry Regulatory Authority attempts the employing efforts for guiding investors with public resources on their website. In the case of an individual, you can get to know more about the financial company and the method to determine investment fraud. Make use of their applications for comparing finances of several funds, assess possible scam, weigh investment risks, etc. You can also look for the local financial educational programs.
What Is FINRA Licensing?
The administer of Financial Industry Regulatory Authority licenses for brokers-dealers to hold its purpose of financial education and high standards. Any firm or an individual who desires to sell securities in America requires registration with FINRA for achieving the license. A candidate needs to pass an examination and continue educational activities to obtain FINRA licensing.
Being the member, firms and brokers must follow the rules defined by the agency. They have to pay the annual membership fee to continue the compliance. Brokers who are not having FINRA registration might be forcibly asked to pay fines, go through the legal penalties, and shut down the business, if required.
Observational Verdict
All organizations are having concerns regarding different compliance. Most of the times it becomes difficult for enterprises to manage their own working stuff and compliance regulations simultaneously. Therefore, companies demand a method to gain data visibility and control over their business cloud. CASB solutions like CloudCodes, help organizations in achieving the same without any hard efforts. These vendors help financial organizations to enhance their protocols for cloud information security and hence, making the FINRA compliance procedure much easier.