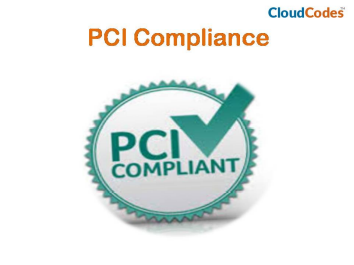 Any medical institution dealing with payment cards needs to adhere to PCI compliance laws and CASB solutions help them in achieving these PCI compliance protocols.
What Essentially Is PCI Compliance?
Payment Card Industry Data Security Standard (PCI DSS) is a set of defined security standards that have to be followed by all the institutions that accept, process, store, or transmit credit card information. This is done so as to keep the card information safe and secure so that there is no data theft and the sensitive information doesn't land in the wrong hands. Companies have to follow stringent security protocols to achieve PCI compliance and hence protect credit card data. The PCI Security Standards Council has designed and formulated the rules and regulations so that customer information regarding the credit card remains safe where transactions are concerned.
Why Is PCI Compliance Needed?
Any organization that deals with credit card transactions in whatever manner has to achieve PCI compliance as well as HIPAA compliance, and these form the important elements of their security portfolio. Many healthcare firms, as well as hospitals, medical centers, and even clinics, have sensitive card information with them, which if not safeguarded, may get misused and cause financial and emotional losses to the credit card owner. Hence, PCI compliance is mandatory for all the enterprises that deal with such credit card transaction.
Why Is PCI Compliance Important?
Medical entities cannot just neglect the security of critical patient records and other sensitive medical data when they process, accept, store or transmit their credit card information. Even though a formal validation of the PCI compliance is not mandatory, but still most of the medical organizations and healthcare centers have to implement it. The consequences of data breaches may prove very costly to these medical firms and health-related organizations if they do not take adequate security measures to safeguard such sensitive credit card information. At present, both MasterCard, as well as Visa, requires that its merchants and service providers be PCI DSS validated.
Is PCI Compliance Needed When HIPAA Compliance Is Already There?
It is a must for healthcare firms, their business associates as well as their covered entities to have both HIPAA as well as PCI compliance when they are dealing with the credit cards, debit cards or any such payment generation cards. The obvious question that arises is, if an entity is already HIPAA compliant, then what is the necessity of PCI compliance? But, entities need to understand that both are different security protocols and each has a distinctive set of requirements that are separate and designed for different information types. HIPAA is designed and formulated by the government bodies and deals with the protection of the sensitive citizen data. PCI DSS is formulated by the private card industry and is meant to reduce the card-related frauds with regard to its transactions and payments.
How Does an Efficient CASB Solution Help Firms in Achieving PCI Compliance?
Cloud migration of data as well as services is something that is pertinent and cannot be avoided if organizations are to keep pace with the ever-evolving technology. But, the sensitive information, which also gets transferred to the cloud, needs to be secured. Cloud technology has become indispensable now and it is quite obvious that any institution including the healthcare firms has to necessarily adopt the cloud-based work practices. When sensitive data gets into the cloud, it creates some security gaps and lapses, which may invite data thefts and breaches. Here, CASB solutions help enterprises achieve data security as well as PCI compliance. CASB solutions can be customized to meet the specific requirements of any particular medical center. It helps in providing that extra security layer to the healthcare firms, and thus, prevents the credit card information from getting misused. The CASB solution encompasses many security protocols and policies through the imposition of strict restrictions and user access thus prohibiting the data from getting into the wrong hands. CloudCodes CASB Solutions have all the security parameters that help enterprises in ensuring security from the grass root level. CASB solutions help medical centers and healthcare enterprises to achieve PCI compliance.