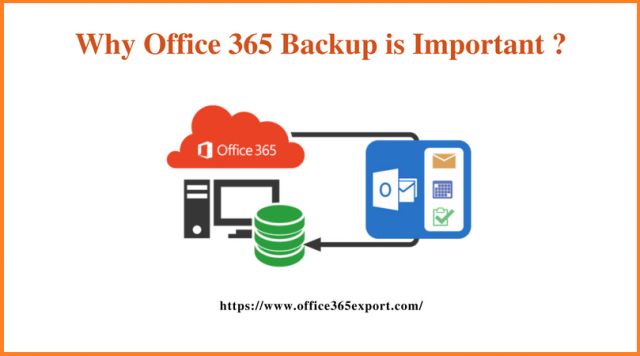 Office 365 is business productivity suite introduced by Microsoft for its users. It provides platform with a cloud environment for their business purpose with the advance features. It helps users to store data and provides 50 GB of mailbox storage. So after all these features do I need to backup Office 365 emails is required or not?
"Data is everything in today's world". Microsoft does not take any responsibility of our full data backup. They offer some limited solutions to their users.
So, those users who have a question, do I need to backup Office 365 emails? The answer is Yes. Because backup helps to restore the data and provides the solution at the time of hacking, corruption, data loss issues.
Why Do You Need to Backup Office 365 Data?
SaaS productivity apps like Microsoft Office 365 makes sense in the real world, Microsoft does not guarantee fast and complete restore of corrupted data and it's backup. It provides short term protection against user and admin errors.
There can be "n" number of reasons why you need to backup Office 365 data. We have mentioned some of them below:
Accidental Deletion of Mailbox – If someone deletes your data from office 365 account(s), and you want to get back you crucial data. So, in that situation, data can be restored from the Deleted Items folder within the retention period. And, if the retention period is over, you can't recover your deleted data. In such situations, backup copies are helpful.
Switching from Office 365 – If any user is planning to switch from O365 account. That does not mean that the old data is useless. Organizations should understand that why do they need to backup Office 365 mailbox.. In such cases, backup file stores all the data like contacts, emails, etc. in the local device and users can easily use the data in any supported email application.
Office 365 Service Outage — Outage issues can occur anytime and users might face consequences for it. Let's suppose, you want to access some important email from Office 365 and suddenly some issue occurs. In that case, you can't access the data during the service outage. But if you have already maintained a backup copy in your local machine, then you can easily access your data from it and access those emails.
Terminating Employee's Account — This situation occurs when an employee switch his/her job, so there will be no need for their account in the organization. But the data is necessary for the organization. In such cases, if the backup file is saved in the local devices then data can easily access and no matter whether the account is deleted or not .
So How Do You Backup Office 365?
The problems that are mentioned above are the most common reasons why you need to backup Office 365? Now it's time to know which is the best tool for Office 365 emails backup.
So, Office 365 PST Export Tool is the best option. It is easy to use and can back up all the data in a few clicks.
A detailed explanation of the steps with screenshots is given below:
STEP 1: At first, install the software on your system and provide the credentials for the Office 365 user account and click on the "sign-in" button.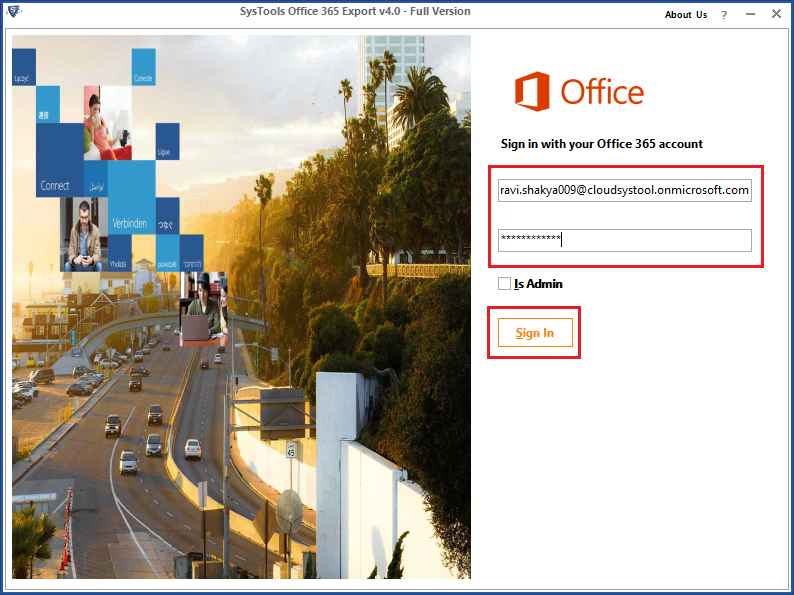 STEP 2: The tool shows all the folders according to the respective USER ID where the user can "SELECT" the folders to export Outlook 365 mailboxes to PST.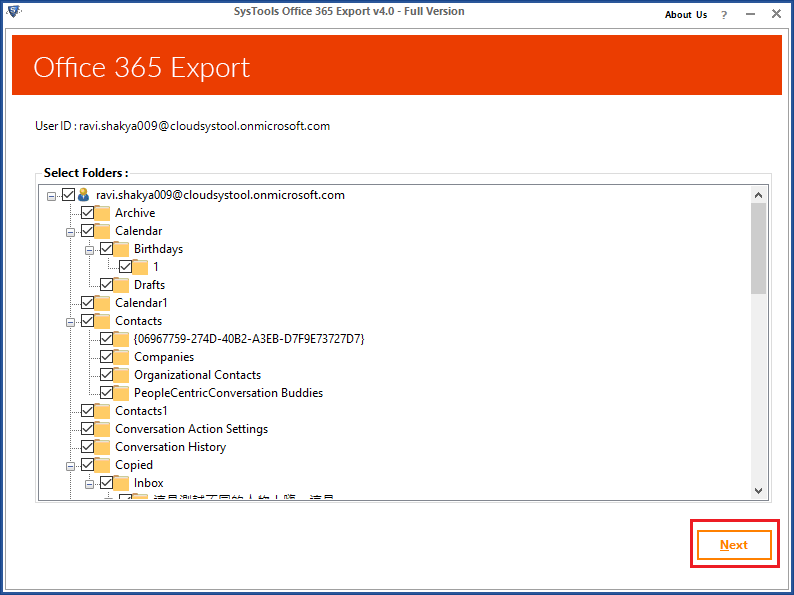 STEP 3: The tool provides the multiple features where it shows the three different formats like PST, MSG, and EML to export emails from the Office 365 admin center.
STEP 4: Here, user has the option to either choose selective data items from the Select Categories field or can export all the data items. Select the archive Mailbox option to export PST from Office 365 web deleted emails (at the place of archive mailbox).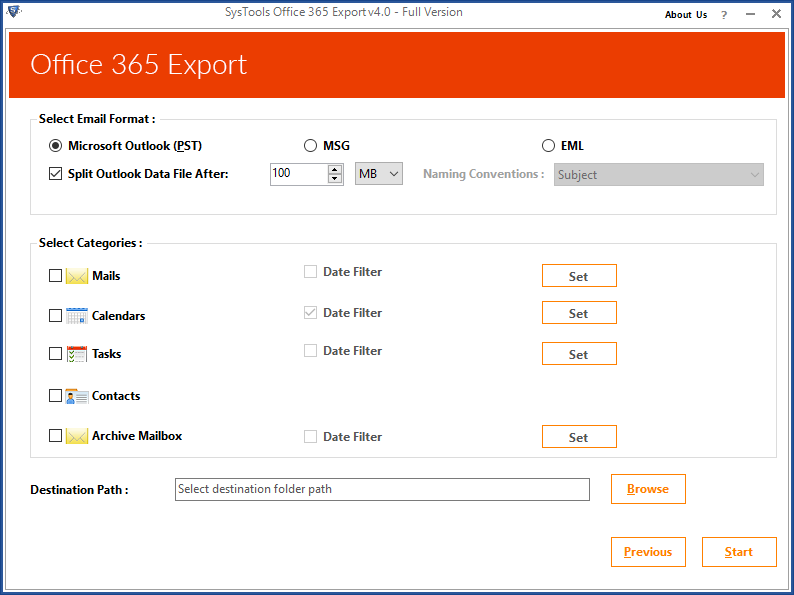 STEP 5: Apply the date-filter option which allows export the specifies data according to the filter.

Conclusion
Office 365 covers a large online market platform, where users can easily access and store their data in a cloud environment. After knowing the importance of backup while using Office 365. Now, it is clear that why do we need to backup Office 365. So, the users who want to backup Office 365 mailbox to PST can use Office 365 Exporter Tool to carry out the process in a hassle free way.