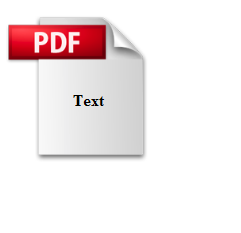 "I have some PDF files and need to insert the organization name as text watermark. Is there any reliable method to apply watermark in PDF files. All leads shall be appreciated. Thanks in advance.!!"
Adding watermark improves the security of PDF files. However, PDF watermark can be images or texts which are displayed over the top of or underneath content. It basically indicates the information regarding who owns the documents, authorize person, and whether or not its contents are confidential. There are several demands of the user who want to add text watermark in PDF files because in business it adds professionalism. Therefore, in this article, we will discuss briefly how to apply watermark to PDF files.
Different Benefits to Insert Watermark in PDF Files?
There are several advantages to add text watermark in PDF document. Some of them are given below –
It's very important to apply watermark in PDF files when official documents have to be printed/printable and must be demonstrated to be authentic.
PDF Watermark is the indication of a good brand and you can recognize that the distributed content is yours, hence add a professional touch to the material.
Watermarking helps in securing the logical property and prevents them from other users when the PDF files are shared with others.
It's not the matter of concern who views the file, whether the person is authorized or not watermark is evident in PDF file.
Manual Approach to Add Text Watermark in PDF Files
There are several benefits of adding watermark in PDF files as we discussed in above section. But the question arises how to insert watermark in PDF files?. Therefore, with the help of Adobe Acrobat Pro users can apply watermark –
Start Adobe Acrobat Pro and open PDF file in which watermark is to be added
Then, click the Document from the Acrobat menu
After this, the drop-down menu list will appear
Then, click Add Watermark & Background
From the Type, option select Add a Watermark
Go to Page Range Options and put in pages your PDF document into which you wish to apply the watermark
Otherwise, to add watermark in all pages the skip the step
In order to add text watermark in PDF file then, click on From Text radio button and write the text that you want as the watermark
Also, customize the font style, size & color using formatting tools
To apply image watermark, click on From File radio button
Go to Browse for locating the file you want to use
Then, double-click the PDF file to choose it and Acrobat will add the watermark
There is the facility to customize the display of PDF watermark
Click the radio button Rotation for adjusting the watermark orientation on the page
Set the position and Appearance of the watermark
Then, click and drag the Opacity slider for adjusting watermark transparency
Lastly, click OK and save PDF file
Limitations of Manual Solution to Insert Watermark in PDF Files
We the help of manual approach users can only add watermark in single PDF file. Users are unable to apply watermark in multiple PDF documents. Moreover, it is lengthy and time-consuming and it requires high technical knowledge of Adobe Acrobat Pro. Therefore, it is suggested to use professional software.
Automated Solution to Add Text Watermark in PDF Files
We have learned that there are various limitations of the manual procedure. Hence, users should opt for SysTools PDF Watermark Creator. This software easily inserts image or text watermark in PDF files. This software is complete to apply watermark in multiple PDF files which are not possible with the manual solution.
Understand the Working of Professional Software
Below some steps are given that helps the user to add text watermark in PDF with the software –
Firstly, download and Run PDF Watermark software
Click on Watermark
Then, click Text Watermark radio button or Image Watermark
Click on Next button to continue with the procedure
Choose PDF files by clicking Add Files/Add Folders to add multiple documents
Now, enter the text that you would like to appear as watermark
Select the position of the watermark as –Top Horizontal, Bottom Horizontal, Left Vertical, Right Vertical, Top Left to Bottom Right, Bottom Left to Top Right
Then, adjust Font Size, Color, and transparency of watermark
After this, click on Browse to select the destination path & click Next
A summary page is displayed to a user containing all watermarking details
Then, click Generate
A pop-up window gets displayed showing the successful completion of the watermarking process.
Conclusion
In this article, we have discussed both manual as well as the trouble-free method to add text watermark in PDF. But, the manual procedure has various limitations. Hence, it is advised to use the reliable method.