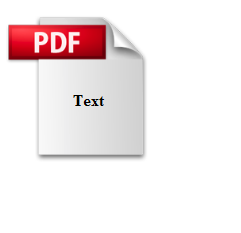 "I have some PDF files and need to insert the organization name as watermark. Is there any reliable method to add text watermark in PDF files? All leads are appreciated. Thanks in advance.!!"
Adding watermark improves the security of PDF files. However, PDF watermark can be images or texts which are displayed over the top of the content. There are several demands of the user who want to insert watermark in PDF files because in business it adds professionalism. Therefore, in this article, we will discuss briefly how to apply watermark to PDF using SysTools PDF Watermark Creator documents.
Benefits of Inserting Watermark in PDF Files

There are several advantages to add text watermark in PDF document. Some of them are given below –
It's very important to apply watermark in PDF files when official documents have to be printed/printable and must be demonstrated to be authentic.
PDF Watermark is the indication of a good brand and you can recognize that the distributed content is yours, hence add a professional touch to the material.
Watermarking helps in securing the logical property and prevents them from other users when the PDF files are shared with others.
It's not the matter of concern who views the file, whether the person is authorized or not watermark is evident in PDF file.
Manual Approach to Add Text Watermark in PDF Files
We know a watermark in PDF adds on several benefits to it. But, do you know how to insert watermark in PDF files? Here is a simple technique described. You need to have the Adobe Acrobat DC / Pro installed on your system.
Steps to Apply Watermark in PDF File
Start Adobe Acrobat Pro and open PDF file
Then, click on Tools menu and select Edit PDF option
Go to More(…) option and click on Watermark. Then click on Add watermark option.
Choose for text watermark and enter the text to set as watermark.
Set customization for the text watermark and click OK.
Save the PDF file.
Automated Solution to Add Text Watermark in PDF Files
SysTools PDF Watermark Creator is a professional utility to freely add text watermark to PDF files.. It easily inserts image or text watermark in PDF files. This software is a complete package to apply watermark in multiple PDF files.

Steps of Insert Watermark in PDF
Download and Run PDF Watermark software
Click on Watermark and check for Text Watermark option
Click on Add Files/Add Folders to insert PDFs for watermarking
Enter Watermark text and position it. Browse a location to save PDFs.
Click on Generate button to add watermark in PDF files.
Conclusion
In this article, we have discussed various methods to add text watermark in PDF files. We have covered the importance of a watermark in a professional document. So, if you want to protect your PDF from any form of digital modification, try among the methods and insert watermark to PDF efficiently.