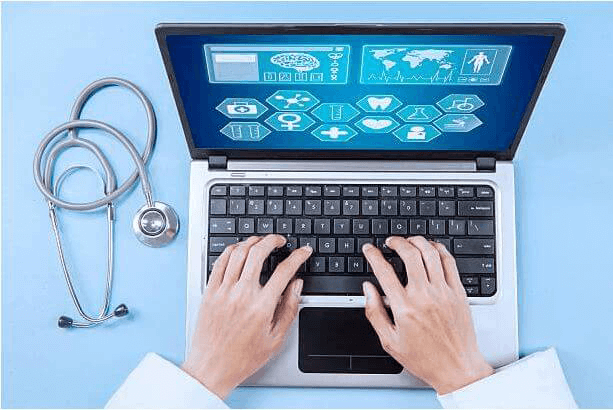 Use of enhanced vigilance, best security measures, and the correct technology could help healthcare companies to secure patient data. This also contributes to moving one step ahead of attackers and protect cloud information from being getting leaked.
The total number of cyberattacks and their frequency to patient records display no symptom of mitigating, with attackers completely devoted towards innovating new tactics to steal target's data. As an outcome, healthcare companies are getting worried day-by-day about internet criminals performing threats over the network. Often, industries are only one step behind cyber attackers.
Are hackers more powerful than us? Really? Doesn't there exist any tricks to secure patient data from sudden exposure or threats?
The correct answers to these questions are only known to individuals who know the right technology to keep hackers at bay and patient information secure. Well, next comes the list of measures for protecting your cloud data from hackers.
1. Learn Threats Variety and Likelihood to Strengthen Security and Privacy
The Ponemon institute's research and the Verizon Data Breach Investigations Report are the basic elements for insights into the latest threat landscape. Verizon reported that out of 750 healthcare cyber incidents, around 536 incidents comprise of data leakages and medical records were at the target of two-thirds of these leakages. The report also showed that the healthcare company is worst when it comes to restricting insider data exposures.
A study by Ponemon found that the healthcare data breach incidents cost healthcare industries around $408 per record in the year 2018. This rate is the biggest of any company and nearly 3 times more than the cross-enterprise average of $148 per record. Many medical records are a point of attraction for internet criminals and also, costly for companies when they lose.
2. Identify and Detect the Vulnerabilities in Existing Processes & Devices
Healthcare companies have to interchange the legacy technologies that aren't able to fulfill recent policies in a proactive manner. This is particularly required when they endanger patient data. Systems, equipment, and processes updates enable vendors to move their dedication towards deploying new security techniques. These involve such kind of innovation like AI, security operation and analytics platform infrastructure, and app-defined perimeter products.
3. Maintain a Secure Infrastructure to Secure Patient Data From Exposure
Creating a strong healthcare architecture security protocols demands for a comprehensive sort of understanding about IT network security, data storage alternatives, physical infrastructure, and other important areas. With the technical approaches evolving each day, healthcare companies must regularly assess whether they are using the correct infrastructure features for supporting day-to-day activities. The security of strong healthcare architecture will depend completely on administrative, technical, and physical safeguards, which ensure HIPAA compliance as well.
4. Secure Patient Health Information On Devices Via HIPAA Compliance
Data integrity, multifactor authentication, and encryption products are the example of technologies, which minimize challenge and control access to confidential information. Also, patching is essential for firmware and software on all kinds of devices. Installing the patches recommended by vendors should be a regular process. Software is readily availed for addressing and reducing challenges related to the unpatched systems.
5. Use Endpoint Security and Breach Detection Solutions for Security
According to the Ponemon Institute, the attacks on healthcare endpoint cost companies more than $1 billion each year. Only one-third of the IT and security teams polled stated that they have required amount of resources to overcome endpoint security challenges. Antivirus products are not capable enough to provide protection from endpoint threats. Enterprises should enforce advanced threat security approaches, which comprise of phishing threat reduction and features of EDR (Endpoint Detection and Response). Phishing threats that can break endpoints and result in data theft, acquire benefit of end users by recognizing malware as the known and trusted source. This means that the employees' education and awareness is equally important to protect patient data.
We Are Done With Awareness, Its Your Time to Implement
It was our responsibility to aware our readers about the tricks to secure patient data. But, our efforts are only successful when organizations will implement these measures carefully to be safe from cybercrimes or sudden data exposures. Many people assume that it is impossible to secure patient records from hackers' intelligence skills that they use to perform a threat. This thought is completely wrong. In today's date, nothing is impossible; the only thing required is your dedication and determination. It should be the responsibility of end users to take out time and check for the security updates that are needed to protect patient data.