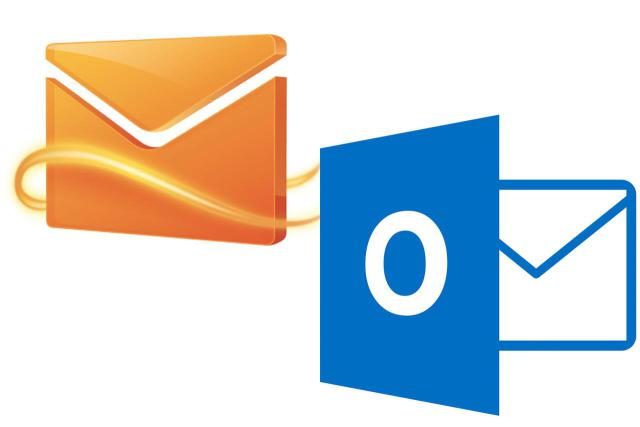 As we all have used many Email client applications and webmail services provided by Microsoft like Outlook, Office 365, Exchange Server, etc. Similarly, Hotmail is also a webmail client , which is provided by Microsoft. If anyone wants to configure Hotmail to Outlook, then two options that users can use as per their choice:
1.) Auto Account Setup
2.) Manual setup or additional server types.
To forward Outlook.com(previously known as Hotmail) to Outlook, the user needs an Outlook account which they want to synchronize with Hotmail mailbox. They can choose any one of the given account types to link Hotmail to Outlook: POP3 or IMAP.
Configure Hotmail to Outlook
Method 1: Using the Outlook Connector
2019 UPDATE:
The Hotmail Outlook Connector is no longer available. It is an outdated method and no longer required to connect to your Outlook.com, Hotmail.com, MSN or Live Mail account. You can try the Other techniques to Link Hotmail to Outlook 2019/2016/2013/2010 or below versions.
The Outlook Connector synchronizes Hotmail Emails, Contacts, and Calendar to the local machine just like Exchange Server to Outlook. If users want to use Outlook Connector, then they need to download Outlook Connector first.
Steps for Hotmail Outlook Connection Process
Close all applications including Outlook and install Outlook Connector.
Open Control Panel → click on Mail section → create new account with the help of a connector.
Click on Add → fill the information required correctly such as user name, email address, etc. Now, Outlook will automatically set-up an account. To create the account manually, list Outlook Connector in the Additional Server types.
After Outlook Connector configuration on the system, a data file is created for Hotmail account. At the same time, this file can be set as the default data file, user's cannot deliver Hotmail to another data file. If you deliver emails from other accounts to the Hotmail data file, then that mail will be transferred to Hotmail server.
When Outlook Connector creates any data file, that data file can only be used by the account for which it is created.
It is a point to be remember that Calendar and Contacts in Hotmail server are not synced to Outlook. To upload them to the Hotmail server, users need to move the items to the Hotmail folders.
If users want to use Outlook Connector, then they'll need to set up the account. Use the below given steps to do so:
Open Outlook →File→ Account Settings→ New Account dialogue.
Click to manually configure server settings or additional server types → click Next.
Now choose option Outlook Connector and complete the wizard for Hotmail to Outlook.
Method 2: Set up Outlook 2016 With Hotmail Using POP3/SMTP
Open Outlook→ File → Add Account.
Click on Manual setup or additional server types→ click Next.
Choose the POP and IMAP option and proceed.
Enter all the details in User Information and Log on information. Also, insert POP (outlook.office365.com) and SMTP (smtp.office365.com) settings.
Now, click on More Settings.
Choose Outgoing Server → check My outgoing server (SMTP) requires authentication. Then, enable the Use same settings as of incoming mail server option.
Move to the Advanced tab and enter respective port numbers [POP: 995 & SMTP: 465] and check for SSL encryption.
Click OK >> the Next option. Then, click the Finish option and Restart Outlook application.
This will start the server configuration settings check. This will take a while to get successful. If any error occurs, then proceed with the following steps
How to Resolve Error in MS Outlook Configuration?
This type of error encounters when users configure Hotmail using POP3 and the POP3 is not enabled in the user's Hotmail account. To enable 'POP3' in Hotmail, proceed with the following steps:
Go to the browser and open Hotmail account.
Go to Settings and then select Options.
Under Options tab, Choose POP and IMAP → check mark Yes from POP options and click on Save button.
This saves your account typesetting in POP3. Close the Hotmail account and go to Outlook.
Now click Next.
A new window will pop up on the screen containing configuration testing results. Click on Close.
Now, click Finish to complete the setup. This will easily sync Hotmail to Outlook account.
Restart the Outlook application to view the Hotmail account on the Outlook 2019/ 2016/ 2013 folder panel.
Limitations of Manual Solutions
Some of the limitations of the manual method to connect Hotmail account to Outlook are listed below:
Manual approach requires a technically sound person.
It is not an efficient trick for the conversion process. The process may be stuck in the middle if any step is wrong.
So, it is always suggested to opt for an automated Third-party solution for conversion of Hotmail inbox to Outlook.
Export Emails from Hotmail to Outlook Effortlessly
A simple and efficient solution backup Hotmail emails to Outlook file is SysTools Hotmail Backup Tool. It gives a very quick solution by saving the emails from the Hotmail account in Outlook file. It helps users to migrate Hotmail to Microsoft Outlook. This tool runs perfectly with all Outlook versions.
Features
1. Backup Hotmail Emails to the local machine
2. Create Backup and export Hotmail to Outlook
3. Incremental backup option to save new emails incrementally
4. Internet data is mandatory for this tool to work
5. Date range filters provide selective mail backup

Steps to Export Emails from Hotmail to Outlook PST
Step 1: Download and Run Hotmail Backup tool and login with the Hotmail account.
Step 2: Select Outlook (PST) format to export Hotmail emails.
Step 3: Browse a location to save Hotmail emails in Outlook file.
Step 4: Click on Start to export emails from Hotmail to Outlook file.
Open Outlook application in your system and open the PST file in Outlook. This will showcase the Hotmail emails in the Outlook without any server configuration. You can also import the PST file into any mailbox using the Import Wizard.
Conclusion
If you want to configure Hotmail to Outlook, then users can do this either by using the manual method or by the third-party tool. The users who wish to use the Hotmail emails in Outlook can get their emails imported to Outlook efficiently with any of the methods above. Read it and use a comfortable method.