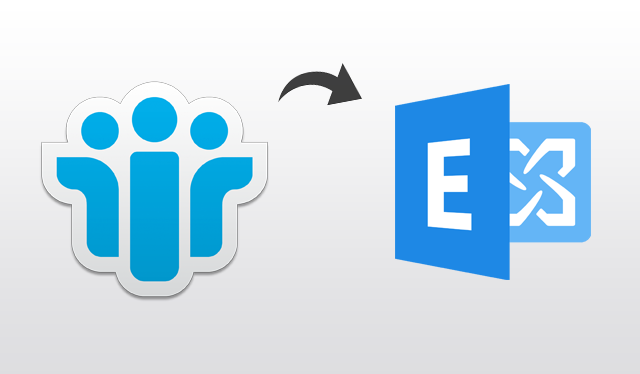 Are you looking for a simple method to convert Lotus Notes mail to Exchange? If yes, then you are at the right place. For users like you, we have chosen to talk about migration process of Lotus Notes data items to Exchange Server. These days, a significant amount of people express interest to move IBM Lotus Notes messages to Exchange. Despite their interest, they cannot perform Notes migration as they do not know the process. This problem will be solved as this post will share a simple method to migrate Lotus Notes to Exchange by using Mail Migration Wizard. First of all, we will know the reasons for this migration.
Why Do People Switch Lotus Notes & Move to Exchange Server
Despite being an email client that contains multitasking supported features, Lotus Notes is difficult to use. Many people do not feel comfortable using Notes mail. For this reason and many others, people tend to switch to Exchange. Let's learn the reasons why people migrate to Microsoft Exchange.
Lotus Notes offers small sized mailbox which often fails to meet the need of current time. On the other hand, Exchange provides its users with the bigger mailbox.
The interface of Lotus Notes is not user-friendly. Most of the users report dissatisfaction and inconvenience regarding Notes UI, which can be a reason for them to migrate.
File sharing from Lotus Notes is also the difficult thing to do. IBM Notes also lacks proper security. Many users leave Notes due to these reasons.
The inbuilt repair tool often fails to recover NSF files. This creates problems for Notes users and users move to other clients to avoid these problems.
How to Convert Lotus Notes Mail to Exchange
There exists a manual technique to migrate to MS Exchange from IBM Notes. As Exchange Server is an on-premise service provider, then to migrate Lotus email to Exchange gives rise to a lot of complexity. This complicated process is not an easy thing to perform and experts often suggest users not to attempt manual migration. If users opt for manual NSF to Exchange export, they will face these issues:
Issues Encountered during Manual Notes Data to Exchange Migration
The biggest impediment to manual Lotus Mail to Exchange export process is the required resources. The requirements of this process are voluminous. Very few organizations are aware of the exact requirements that are needed for smooth migration. They are also a considerable amount of risk involved in this process, which they are unaware of. As a result, many attempts to initiate the process without an accurate amount of preparation, investment, manpower, infrastructure, time and knowledge. Needless to say, this results in unsuccessful and incomplete migration.
Post-migration, the productivity of the employees of organization decreases at a significant rate. The reason behind is that people need time to understand a new email client. Moreover, Exchange is not a platform that can be easily understood by anyone. That is why the workflow of the migrating organization remains low for some days.
If you want to migrate to Exchange manually, you have to ensure that it is given sufficient time and monitored by someone experienced.
If you need to export Lotus Notes email to Exchange Server, initial days will be full of queries from the employees. Organizations should be prepared with an expert support team to reduce the inconvenience faced by the new Exchange users.
A Simple Way to Migrate Lotus Notes Email to Exchange
Keeping these drawbacks in mind, users often go for an alternative method which is simple and reliable at the same time. It seamlessly exports Lotus email to Exchange Server without causing any trouble. It provides the option of mailbox mapping that will ensure direct data migration. Multiple numbers of Lotus mailboxes can be exported in a batch with the help of this application. Moreover, encrypted emails can also be migrated in Exchange. The user can choose between complete or selective Lotus Mail migration while using this software. Using this application you can convert Lotus mail to Exchange in four easy steps:
i. Install and open Mail Migration Wizard software on your system.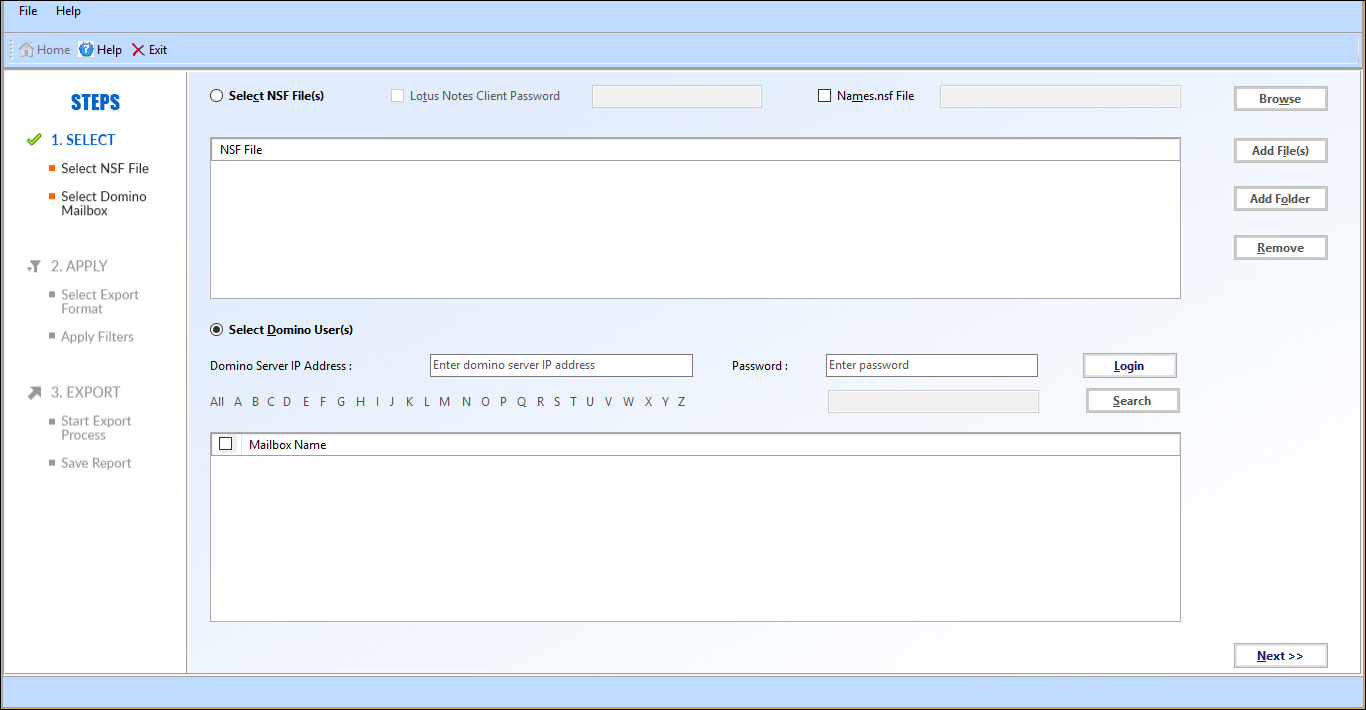 ii. Choose the destination from Lotus Notes from a variety of options.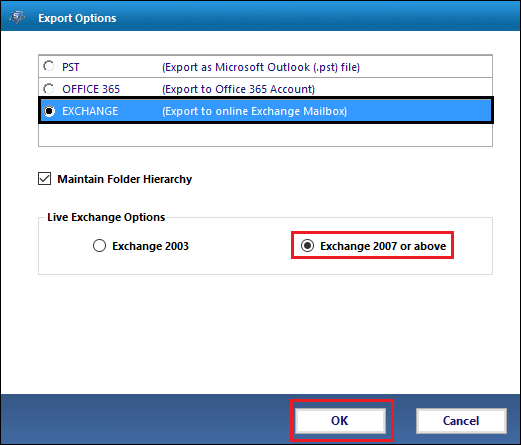 iii. Enter required credentials and select preferred categories and filters.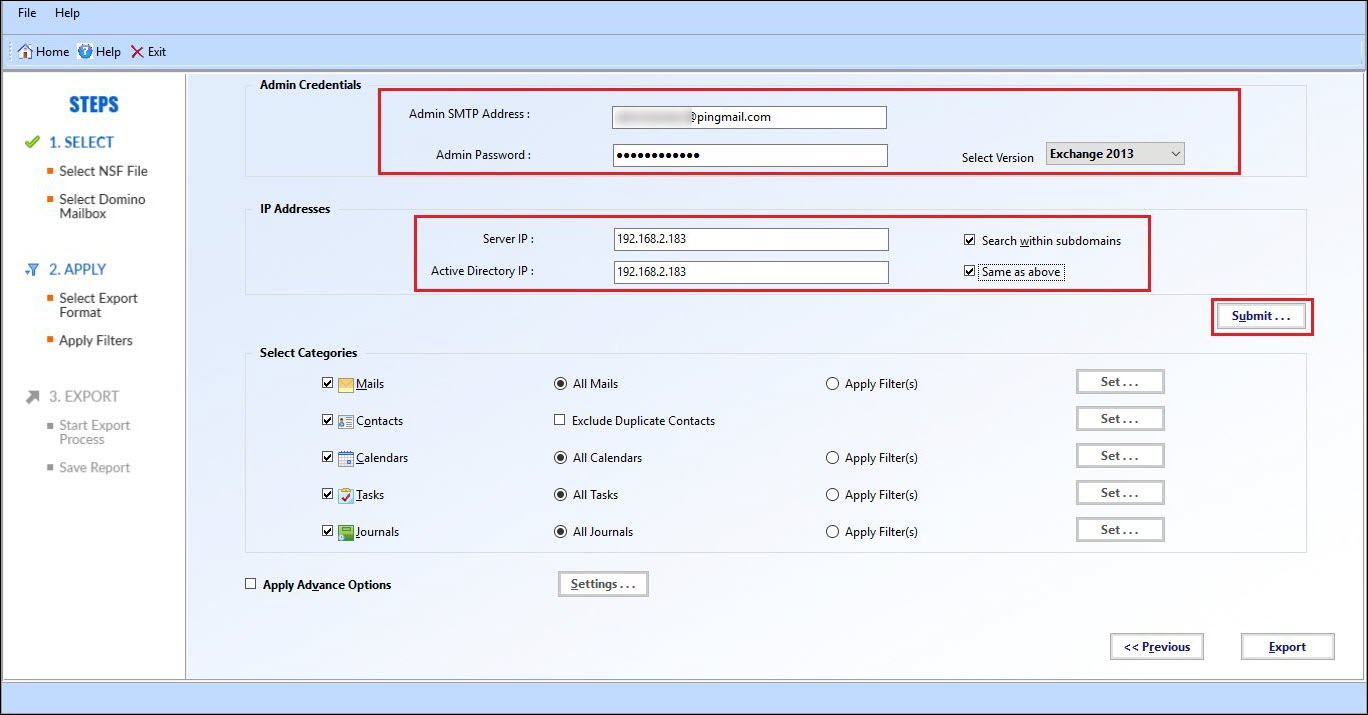 iv. Click Export and your Lotus Notes mail will get migrated in Exchange.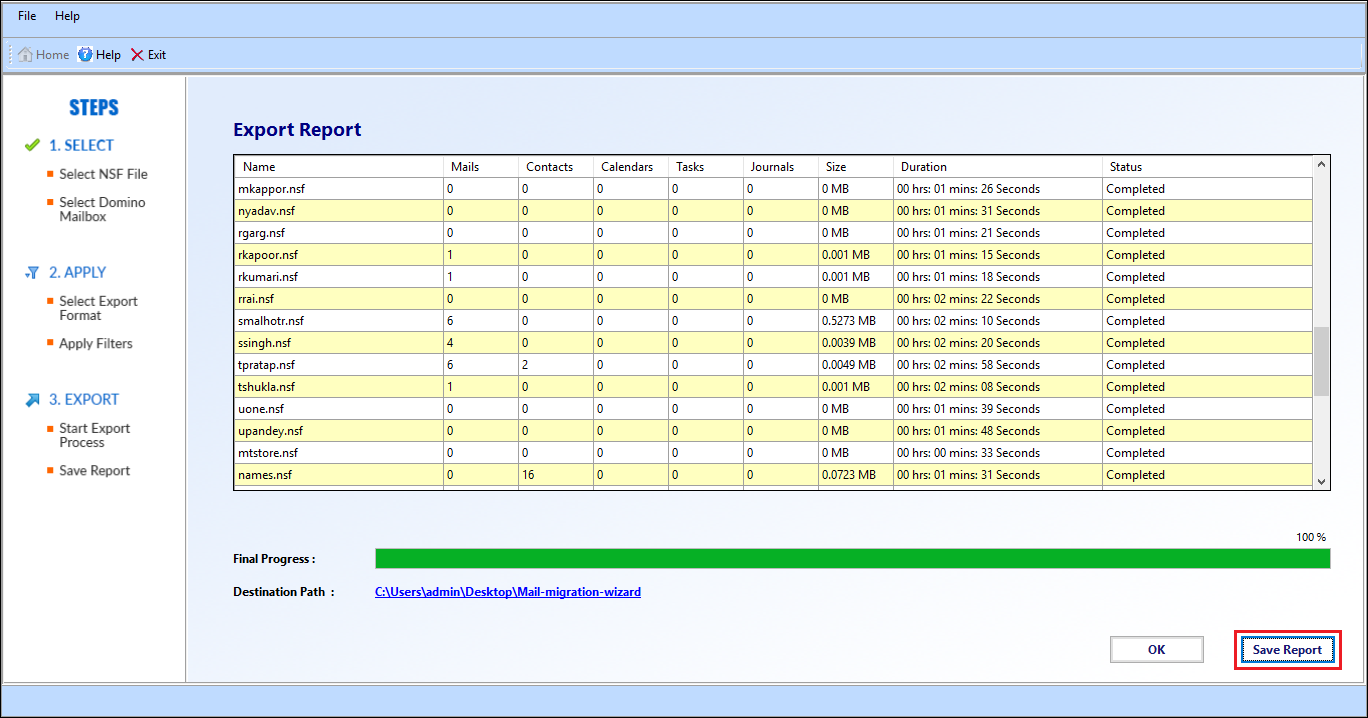 Basic Features of this program are listed below:
Converts IBM Lotus Notes Mail to Exchange Server
Option to translate Canonical Name is also available
Filtering options available for Email, Calendar, & To Do
Live Exchange Server is mandatory for migration
Also requires the installation of IBM Lotus Notes Email
Supports Exchange Server 2016 & all lower versions
Retains Internet Header of all IBM Notes emails files
Conclusion
These days, many users are willing to convert Lotus Notes Mail to Exchange. Due to the complication of the manual method, they feel clueless about how to migrate from IBM Notes to Exchange. To solve their problem, Mail Migration Wizard is here. This tool will help you perform the migration process without any hassle. All users are welcome to try this application to convert all Lotus Notes items including email, calendar, contacts, and journal to Exchange Server.