Enable PDF Copying and Printing Permissions with Easy Steps
With the continuous development in technology, the sharing of documents becomes easier and more prevalent. Via applying security to PDF files, users can secure PDFs and control other user actions on the documents. One can secure the PDF document by two methods one is applying password and other is using restrictions. PDF security prevents user's work from being modifying, replicated or damaged. But, sometimes this security needs to be removed. Therefore, in this post we will discuss how to enable PDF copying and printing permissions.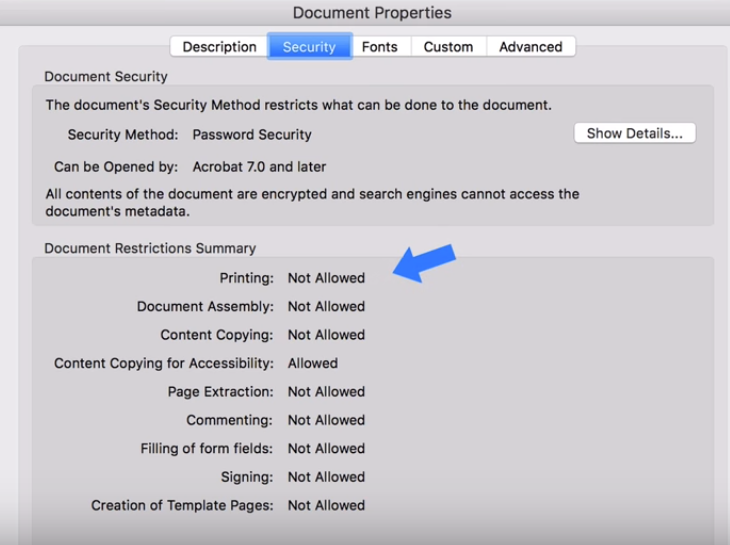 Well, it all depends on the source from which a user acquires the PDF. Now, the main question is how to enable PDF copying and printing permissions or how can we change PDF file permissions?
In order to answer this query, we are here with this tutorial. In this article, we will introduce users to some manual and automatic techniques to execute the task
enable content copying in PDF and printing without any data loss. So, let us get started!
Method One: Remove Copying and Printing Restrictions from PDF Manually
Users cannot copy or print a secured PDF file until the copying/ printing restrictions are removed from it. So, before executing the copy or print command on a locked PDF, one needs to remove permission password from PDF and enable PDF copying and printing permissions.
Follow the below-mentioned guidelines to enable content copying in PDF and printing too:
First, open your Google Drive and click on New button. Select File Upload option from the menu list and hit a double click on secured PDF.
After uploading the restricted PDF, open this file in Google Drive and hit the Print icon from the top right.
Now, in Print window, click on Change.
Here, highlight Save as PDF option in Local Destinations section.
Hit the Save button and browse the destination location to save the output file.
Navigate to the location where you saved the unlocked PDF and open the Document Properties. For this, click on File >> Properties >> Security.
Now, you will find that PDF copying and printing permissions are enabled.
Eventually, copy/ print your PDF file easily without any error prompt.
Limitations
Lengthy process if there are several files
Requires technical expertise to execute
Will not work if print option is disabled
Method Two: Remove Copying and Printing Restrictions from PDF Automatically
Preventing users from printing or copying a PDF is one of the most efficient ways to stop it from being circulated. As the printed files can be simply replicated or scanned then, duplicated. Yet, sometimes it may become a requirement to allow users to change PDF file permissions to copy/ print. So, if you want to permit users to copy and print a restricted PDF then, the PDF Document Unlocker Tool is the best option. It can unlock secured PDF files on Windows OS without any hassle.
For Windows Users:
For Mac Users:

Users just need to download the application to execute the task. The software quickly remove security, enable content copying in PDF and allows for Printing/ Editing/ Extracting etc., so that users can copy/ print the document easily in a few simple clicks.
It can unlock PDF files in batch with its Business or Enterprise License. In addition, the software supports Adobe Acrobat with 128/ 256-bit encryption and it is compatible with all Windows versions (32 and 64 bit).
Steps to Use the Tool to Change PDF File Permissions
1: Open the tool after downloading it on the systems and use the Add Files/Add Folder button to add files and enable pdf copying and printing permissions.
2: After loading the PDF files, mark the button to either save or print the resultant PDF files which are unprotected.
3: In the same section Change button is there. Use it to set a path of the folder in which the output file will be saved.
4: Finally, after loading the file, setting the file saving location, preview the inserted PDF, then hit the Unlock Button to enable PDF copying and printing permissions. 
Using this method, users will be able to insert multiple and large secured PDF files and can enable content copying in PDF and other actions like Printing, extracting commenting etc.
Also Read: Can't Sign a PDF Document – Best Ways to Add Signature to Locked PDF
Summing It
Uptoday there are several users who are searching for the solution for the same query 'how to enable PDF copying and printing permissions?' In this article, we have discussed the same issue. Also, we have disclosed two easy and cost-efficient solutions to remove copy and print restrictions from PDF. Now, users can prefer any solution according to their current requirement and preferences.