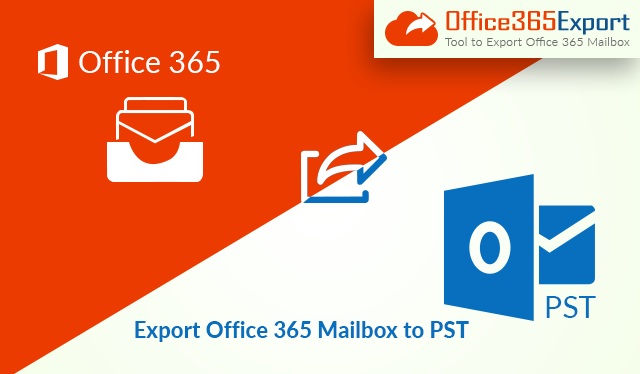 Office 365 is one of the fastest growing platform in the sector of cloud storage. No matter what industry you are in, or still going through education Office 365 is appearing at the top of all fields, It's advance features are the vital features for driving more potential customers to Office 365 cloud. But storing all your data on cloud may be give up rise to multiple threat factors. User should always be connected to web to access any piece of data. Even the emails, contacts and primary data can only be gained through connecting to internet. So we are here to provide best solution to export emails from Office 365 to Outlook PST file format.
Why We Need to Export Emails from Office 365 Online?
In the past couple of years, Office 365 has overtaken Google as the first point of call for advance products and utility, User can now even export emails from Office 365 to PST so that they can get access to their primary data offline in desktop email client, i.e., Outlook.
Further these piece of data become more portable as well. The Outlook files can now be shared to one another. Any user having Outlook email account can retrieve the email or other data. Moreover when the user connect Office 365 to Outlook 2016 via exporting process Outlook does not even obtains the meta-data of folder properties (views, permissions, and Auto Archive settings) and blocked senders list. Now lets start the process to that help to export Office 365 to Outlook account.
Export Email from Office 365 Webmail – Best Solution
The manual technique can also export emails from Office 365 to PST file but it difficult to implement and requires Outlook installation as well. To export email from Office 365 to PST without Outlook user can take a help of some automated tool like Office 365 Export tool. This tool would help to easily export mailbox from Office 365 to PST file. Additionally, tool will help the user to over come all these limitation with fast and quick response to export  email from Office 365 to Outlook PST format.

Top Rated Features of the tool:
Export Mailbox from Office 365 to PST – This exporter tool tends to export multiple Office 365 mailboxes to Outlook PST. All they have to do is log in through the admin office 365 credentials. Also, this tool is compatible enough to migrate contacts, calendars, tasks from Office 365 to PST format.
Supports Multiple File Formats – The tool allows users to export emails from Office 365 Webmail to PST in multiple file formats. Some of them are mentioned here:
PST: Export contacts, emails, calendar, and tasks from Office 365 to MS Outlook.
EML: Export messages from Office 365 to Thunderbird, Apple Mail etc. in a seamless manner.
MSG: Office 365 emails can be opened in Outlook 2016 and other older versions effortlessly.
Offers Pause and Resume Option – This feature allows the user to pause and resume the current in-progress process at any time, if desired. This is useful if other work also requires internet bandwidth. The user can pause work in such a scenario and continue at a later time. The process does not start from the beginning, but from where it was stopped or paused.
Step by Step Process to Export Emails from Office 365 Online
Let's see the working of Office 365 Mailbox Export tool to perform the task.
Step 1: Free Download Office 365 Export Tool. Install >> Run >> Login.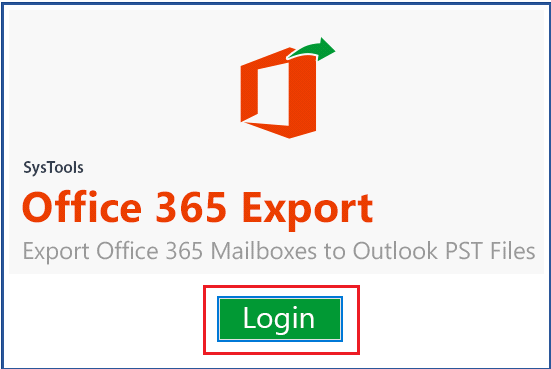 Step 2: Enter Credentials of O365 account from which you want to export emails.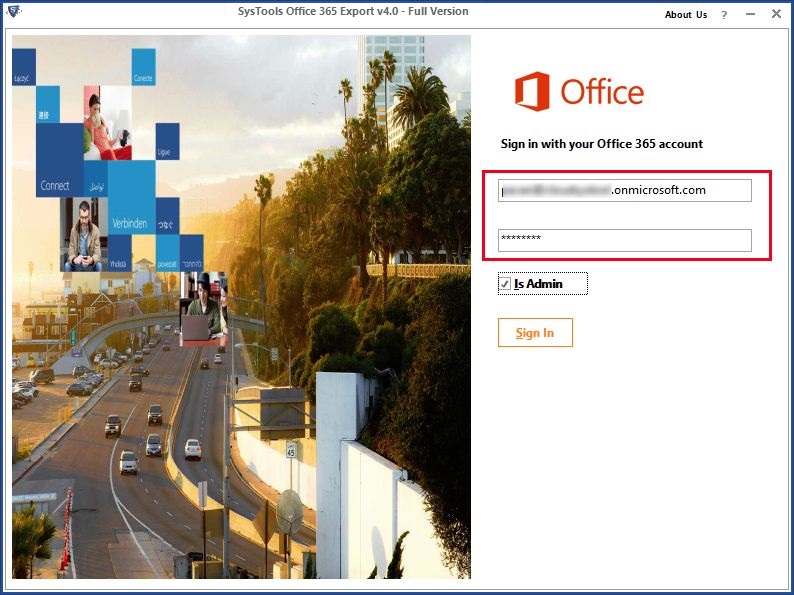 Step 3: Select the file format in which you want to export Office 365 emails. Here, I have selected Outlook PST format.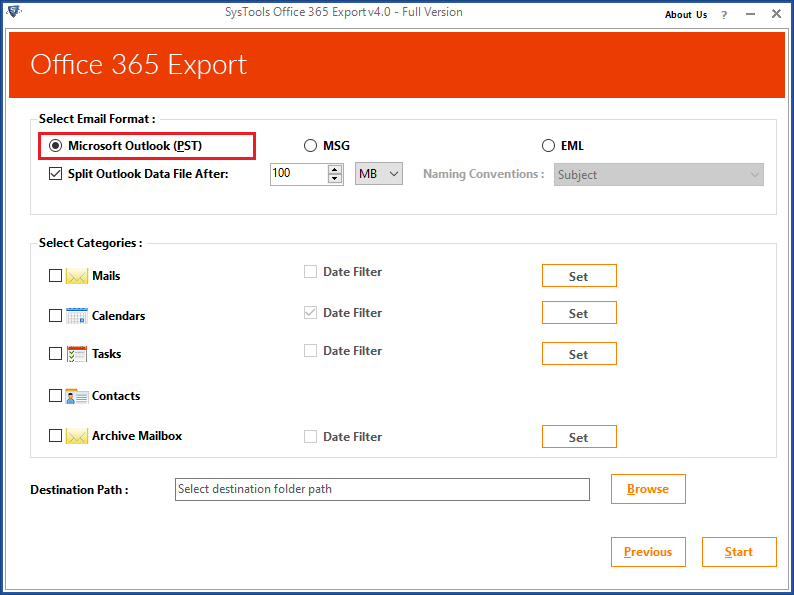 Step 4: Select "Mails" from Categories. You can also use "Date Filter" option to export emails of specific time-interval.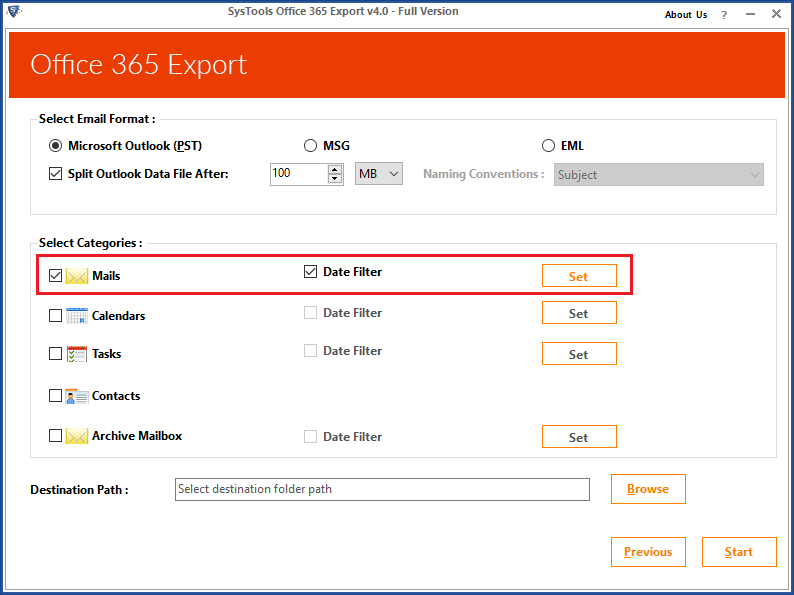 Step 5: Browse location and Click on "Start" button. Afterwards, export process will start.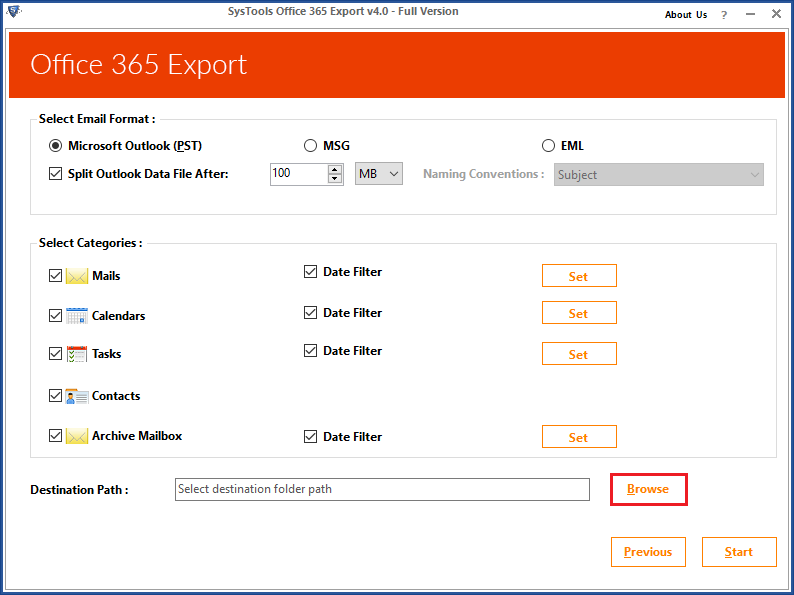 Step 6: Emails from Office 365 to PST format are successfully exported.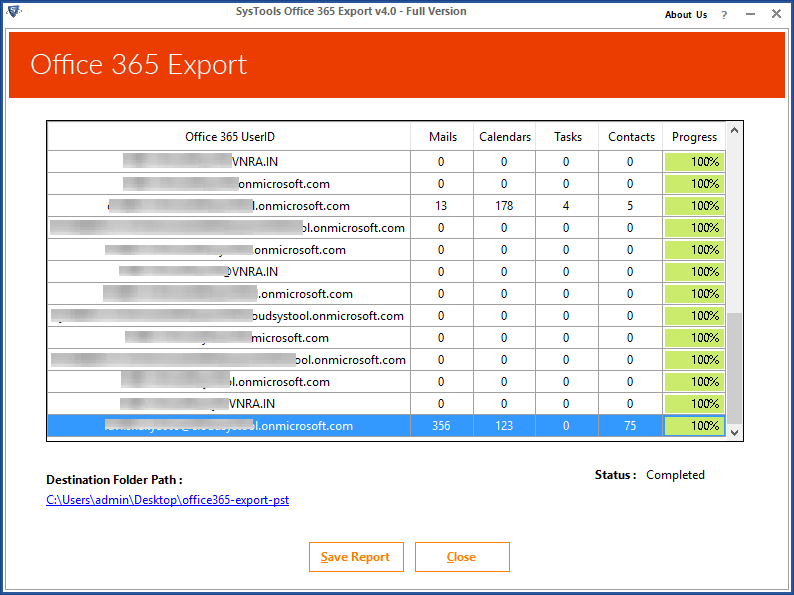 Step 7: Now, save your report.

How to Export Mail from Office 365 to PST Format Manually
Export emails from Office 365 mailbox to Outlook PST file format using these manual steps. The user can add Office 365 email account to Outlook 2019, 2016, 2013, etc. and then use Outlook to export email, contacts, and calendar items. Let's Start:
Add Office 365 email account to Outlook account by opening Outlook and selecting File > Add Account. After you have to add your email address and password and click to connect.
After that Outlook will automatically sync with Office 365 account. You will see contents of your Office 365 mailbox to appear in Outlook account.
Choose from the export instructions to export your email from your source account to a .pst file.
Choose from the export instructions and then export your email to a .pst file so that the data of any Office 365 account can be ported to any Outlook account.
The manual process to backup Office 365 mailbox to PST would take your lot of time. The process to sync the two platform with each other would be requiring the time that would be equal to the amount of data stored in it. Moreover, it may be possible that there are some of your data missing or the attachment are not properly obtained. So, it's better to use an alternate solution to export O365 emails without getting too much time. Let's see in the below section.
Conclusion
In the above content, I have discussed two methods to export emails from Office 365 online. One is automated tool and other is manual solution. It depends upon you, what you opt for exporting emails from Office 365 admin center. The above solution will help user to get their O365 mailbox data to local PST format so that it becomes accessible to Microsoft Outlook. Both solution will work in this case but automated tool will just fasten up the speed of migration. One important thing, if you afraid of data loss during export process, then you must go with automated Office 365 Export Tool. It is use to use and will secure your data.
FAQs
Q. Will I be able to export my Shared mailbox using this utility?
A. Yes, by using this tool you can export emails from Office 365 to PST file in a hassle-free manner.
Q. Does this tool supports to export Office 365 archive mailbox?
A. Yes, you can effortlessly export Office 365 archive mailboxes as well. Also, it will keep the hierarchy as it was before.