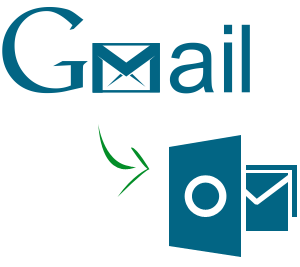 Nowadays Email is not just a preference. It is a gateway that mandatory for a big & small enterprise to connect with each other. Gmail is a giant of webmail client used by millions of users around the globe. Gmail account can be accessed anytime on any system in the presence of an internet connection. But sometimes the user prefers to move its contacts, notes, calendar, to desktop-based email client i.e. MS Outlook. Because many users still think that desktop-oriented email applications are more secure than a webmail client. Therefore, in this article, we will discuss how to export Gmail to PST without Outlook using SysTools Gmail Backup Software in the most appropriate manner.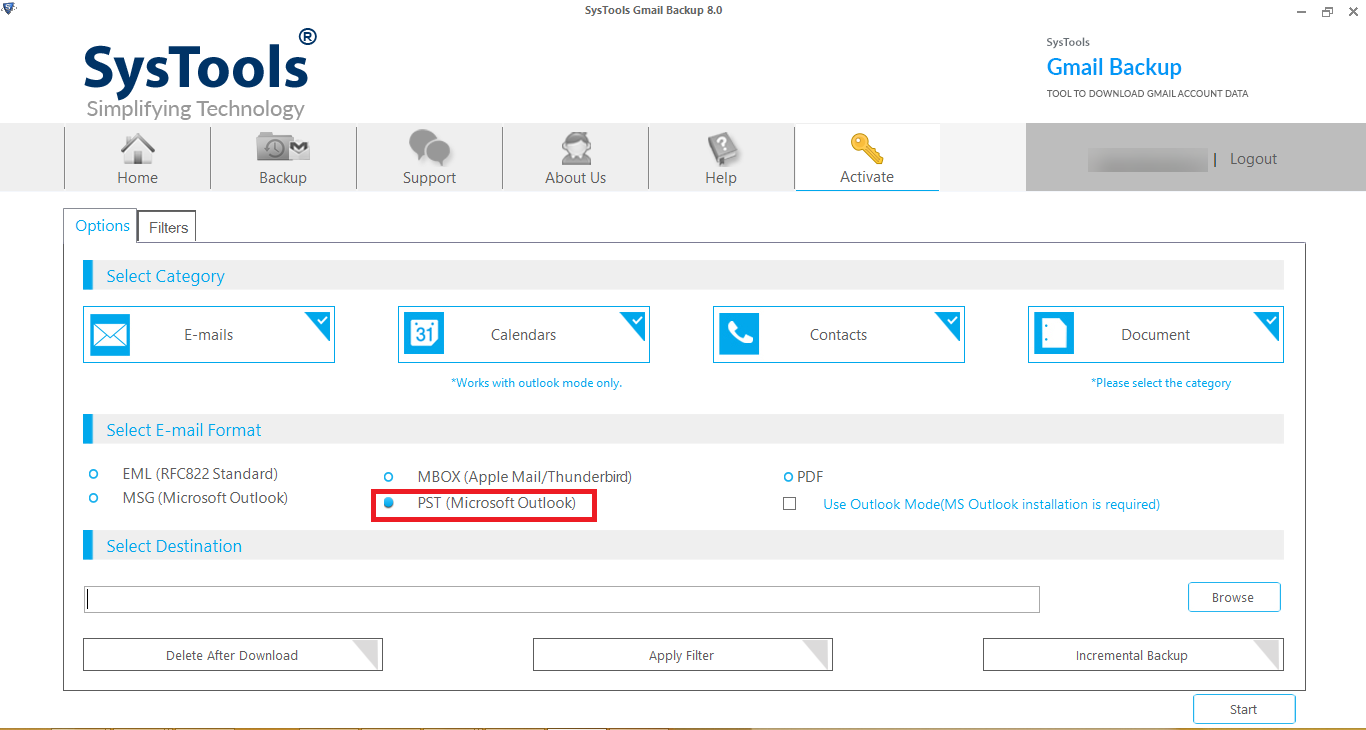 Why Does User need to Export Gmail to PST File?
Taking the backup of Gmail mailbox into equivalent Outlook PST can be used in below scenarios also:
When the user is going to delete its Gmail account permanently. Then, before deleting the account, take backup of Gmail data such as emails, contacts to PST on on-premise location.
When there is a need to export data from Gmail account to Outlook program.
The most common reason behind is to safeguard the Gmail email from any data loss disastrous situation.
When an employee (s) leaves the company, then back up its Gmail data in PST format. Because PST is importable in nature and can be accessed in any edition of MS Outlook.
So, after an understanding in which scenario to export Gmail to PST format is beneficial, let's have a look at some workarounds.
Is Google Takeout Can Be Used to Export Gmail to PST File?
Many Gmail users have a misconception that Google Takeout, an inbuilt utility, can export Gmail mailbox in Outlook data file directly. Well, it is not true!
Google Takeout is a tool that can backup Gmail data on the system. However, it does not save data in PST format instead it exports Gmail emails in MBOX format. So, it is just a waste of time to use this workaround. All in all, there is no manual method that can directly export Gmail emails to PST without Outlook installation.
Don't Be Sad! A Direct Automated Way Available to Export Gmail Mailbox to PST
Well! When there is no manual workaround for the same, then you can take the help of a high potential Export Gmail to PST Software developed by SysTools. It is the easiest and effective way to export email, contacts, calendar entries, and document from Gmail account to  PST format directly.
Apart from this, one can also convert Gmail data into EML, MBOX, PDF, and MSG file format using same software. In case, when you want to export Gmail email in EML format, there is no need to purchase any new product. This can be seamlessly done export Gmail emails to PST format.
Full Guide to Export Gmail to PST Without Outlook
5 Steps to Export Gmail Mailbox to PST:

Step 1: – Download & Install Gmail to PST Export Tool
Step 2: – Login with Gmail account credentials
Step 3: – Select Items that you want to export and choose PST format
Step 4: – Advanced option to Browse location to Save Export Gmail to PST.
Step 5: – Finally, Hit Start button to Export Gmail Mailbox to PST format.
What's More – Moreover, the Gmail to PST Converter software is available in six different languages i.e., English, German, Japanese, Spanish, Dutch, and Portuguese. The demo version of the tool is also available that offers all the functionality except for some data export limitations. The key feature of this utility is its dynamic features that make the entire export process flexible. All of them are listed here:
Delete Data After Download: Use to manage Gmail memory space by deleting the emails after saving into desired format and location.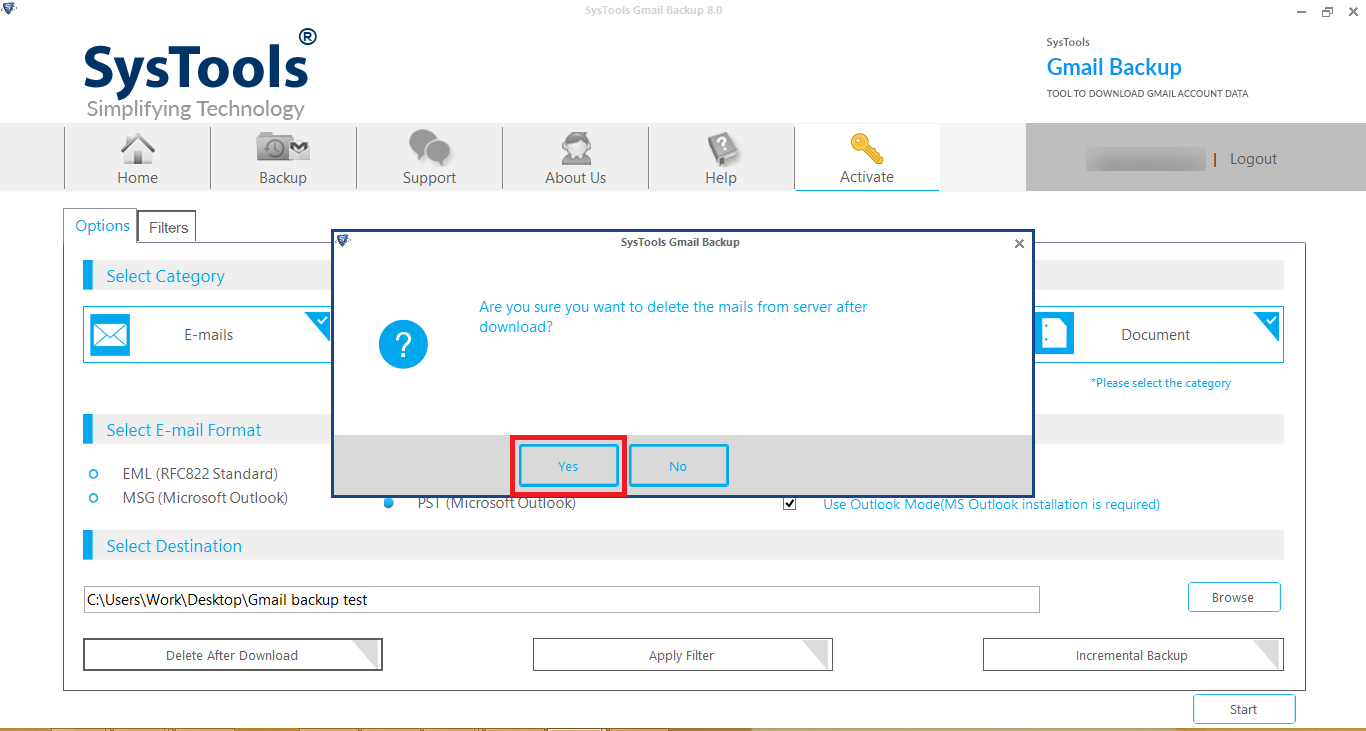 Apply Filter: Gmail to PST Export Tool applies a filter on Mail Folders and Emails. Select Folders, it exports messages of those folders that have been selected by users. In E-mail Filter, you can download a copy of emails on the local machine that lies between a particular date range.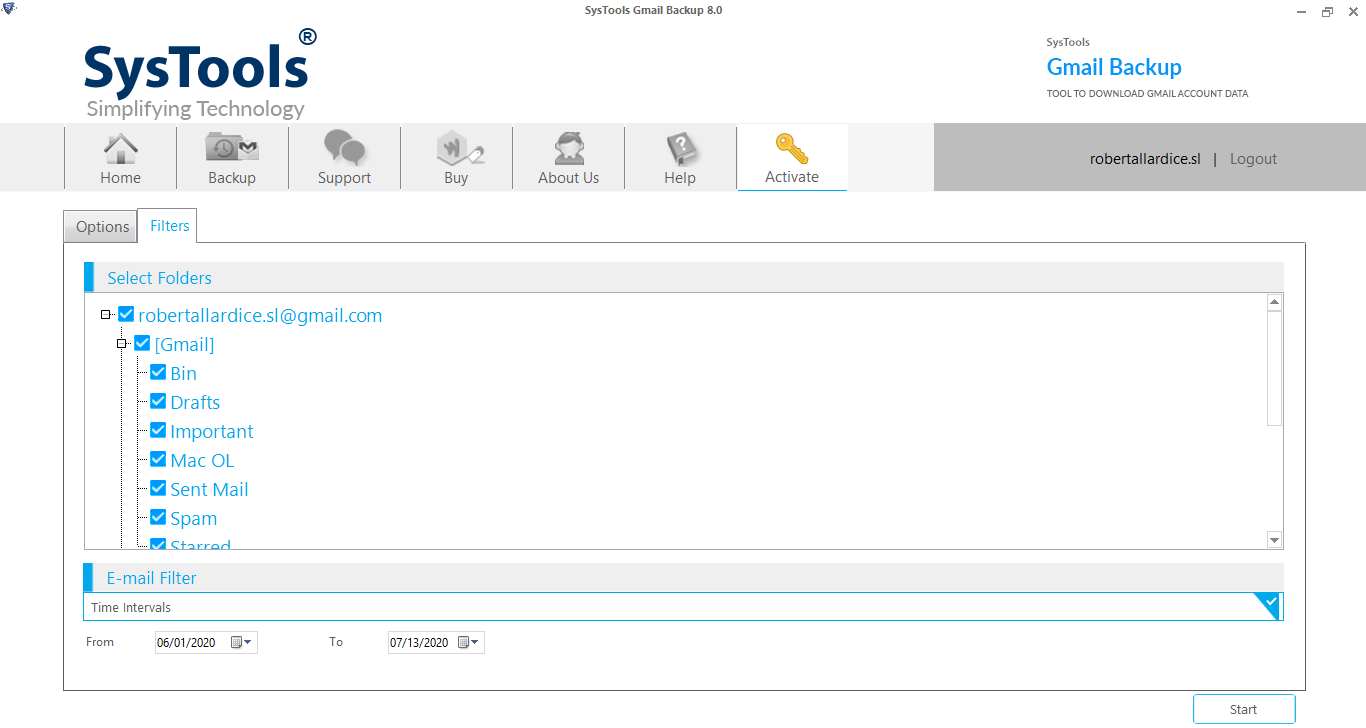 Incremental Backup: It is a remarkable feature that helps a lot when the user is going to take back up again. It exports only the recent data that arrives in the mail folders since the last backup. By this, both and storage space save.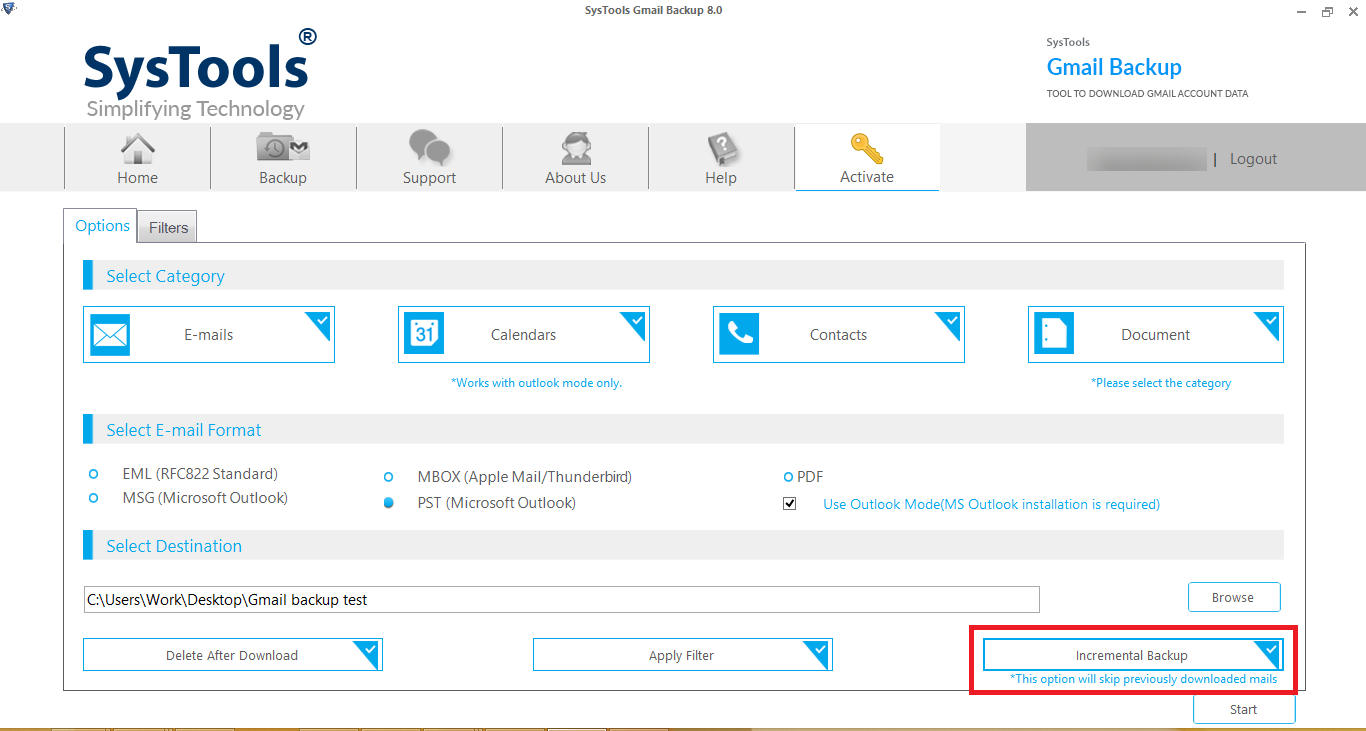 Final Thoughts!
That's all about how to export Gmail to PST without Outlook using Gmail Backup software easily. This blog talked about the best possible way to backup Gmail emails into Outlook data file. So, use the above workaround and accomplish the task without losing any email.