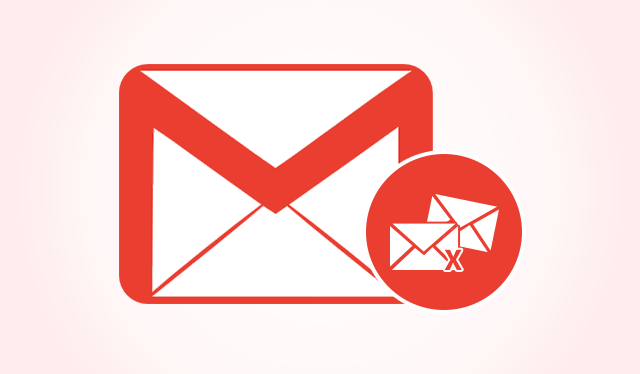 As your contacts grow in person or your business grows, so does your contacts database. So, over time, your Google Contacts becomes more important but also becomes more difficult to operate. Gmail is one of the most popular email clients which makes Google contacts a convenient service. But, if you don't have a cloud service then your contacts will be live on your phone's memory. Google contacts exist on the cloud.
If you want to download the data for whatever reason, either you're deleting your Gmail or you just want to keep the records of the data. Then, you can export and also download your contacts from Gmail. You can export Gmail contacts data that hasn't been deleted. You can create an archive to keep all your contacts' databases as records or use it in another service or on another device.
Want to Export Gmail Contacts?
Many people out there export Gmail contacts to create a backup for themselves or to import their contacts into another email tool or another device.
But, How Do You Export Gmail Contacts in the Very First Place?
We have prepared a solution to your problems in a step-by-step guide on how to download Google contacts. We are sharing different solutions for your problem –
This Article Contains :
1. Why export Gmail contacts?
2. How to export and download Google contacts?
Why Export Gmail Contacts?
There can be several reasons to export contacts from a Gmail account. Few of the reasons we are listing below-
1. Backing up your Contacts.
You can backup your contacts if you are unable to access your Google Accounts and you are in need of your contacts.
2. Add contacts to other Email accounts.
When you do not want your contacts in your current Email account and want to transfer or want to switch to another Email account.
Methods of Exporting Your Contacts From Gmail Account:
There are two types of methods through which you can export your contacts from your Gmail account to another tool or device or another Email account.
1. Google Takeout
2. Alternative Solution
Method 1 – Google Takeout
Google Takeout is a free service provided by "Google Data Liberation Front" to download and archive your data from any Google Tools such as Contacts. It helps to download your contact's data or to move your contacts from one device to another. It creates a backup to rebuilds contacts. You can download your contacts from Google on your computer or any android device.
Here's how to get it done on your local devices.
How to Use Google Takeout to Export Gmail Contacts on System?
1. Navigate to the https://takeout.google.com/ from the account you wish to export your data on your device.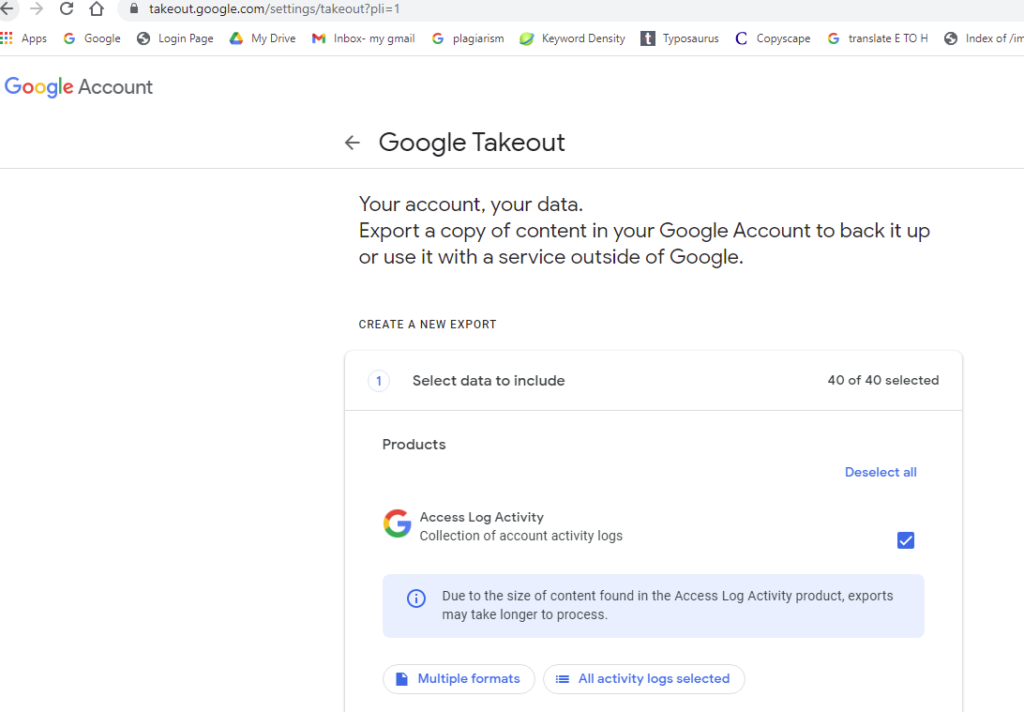 2. By default, you will get 40 selected options.
3. Deselect all the options and choose a Contacts option that you want to download or export.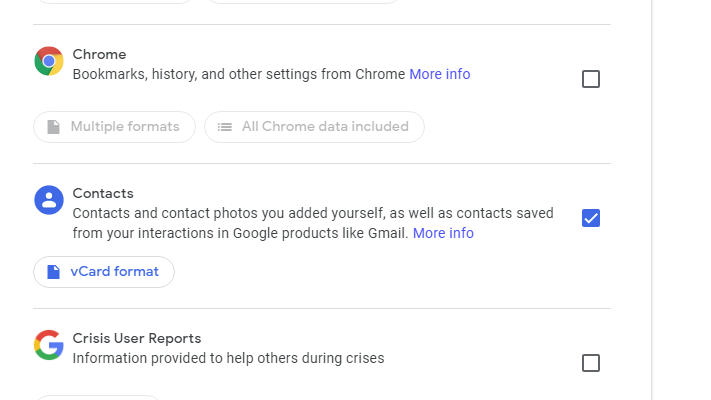 4. Then, scroll down and tap the Next Step button.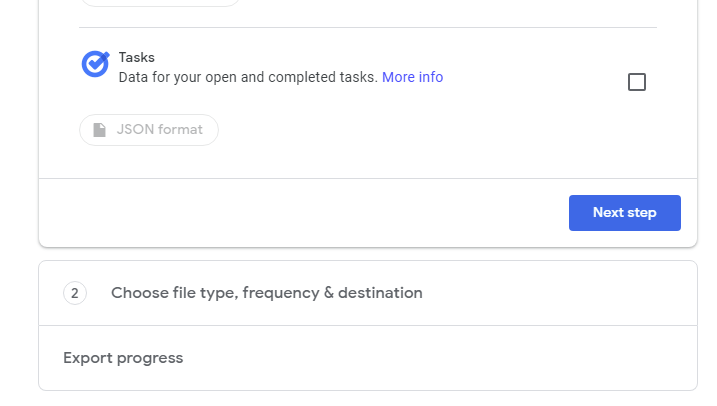 5. Now, the next step is to Choose file type, frequency, and destination. Then, select the Delivery Method in whatever format you want the notification to download your contacts.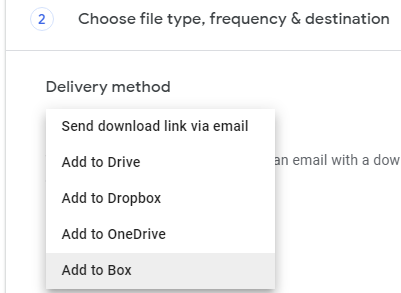 6. You can choose the Frequency as per your wish.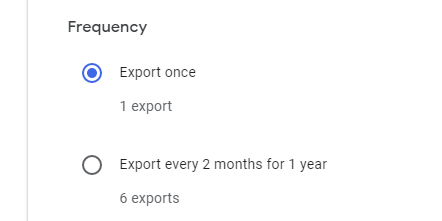 7. Now, for the next step, you have to choose the File type and file size.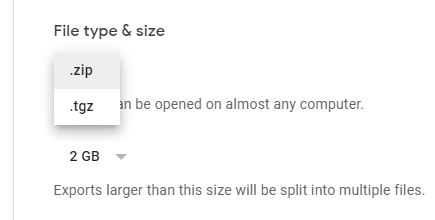 8. Then, click on Create export.


9. Download the file, if you want to create new export, then, select Create new export and create a new one.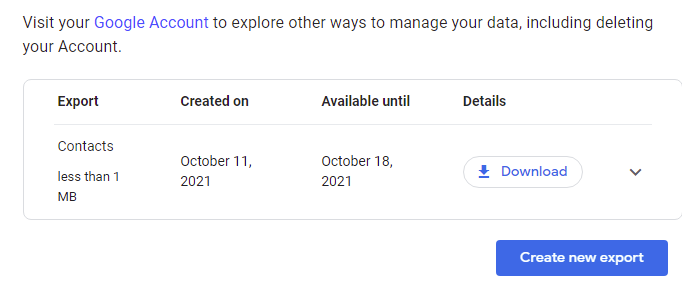 10. Then, the .zip file will be sent to the email within 24 hours. Depending on the amount of data you are exporting.
How to Export Gmail Contacts on Mobile?
If your Google account is not associated with your android phone then you can easily do so by navigating to Settings > Accounts > Add Account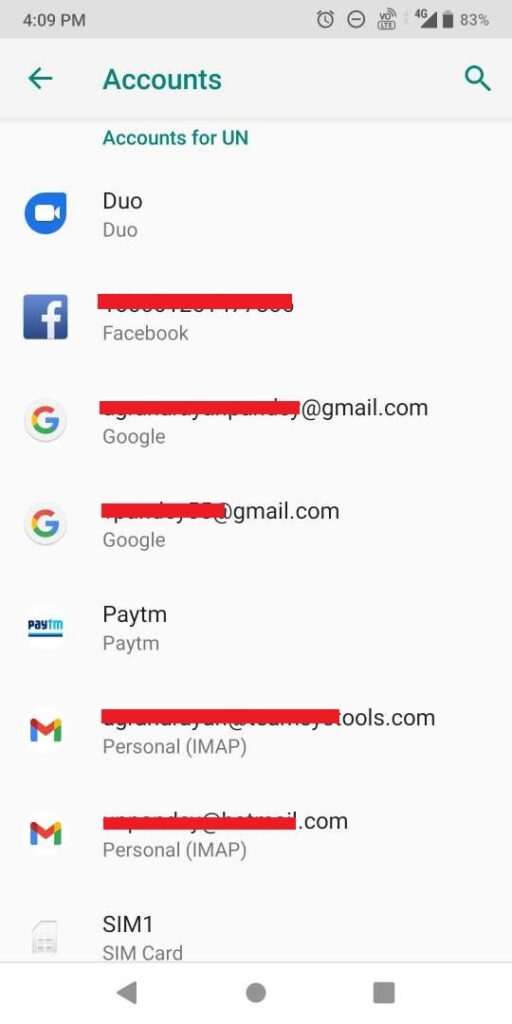 By doing so, your Google account will be in sync with the Android contacts app.
To manage your Google contacts sync, follow the given steps –
1. Go to Settings of your Android phone > Google > Settings for Google Apps > Google Contacts Sync > Automatically Sync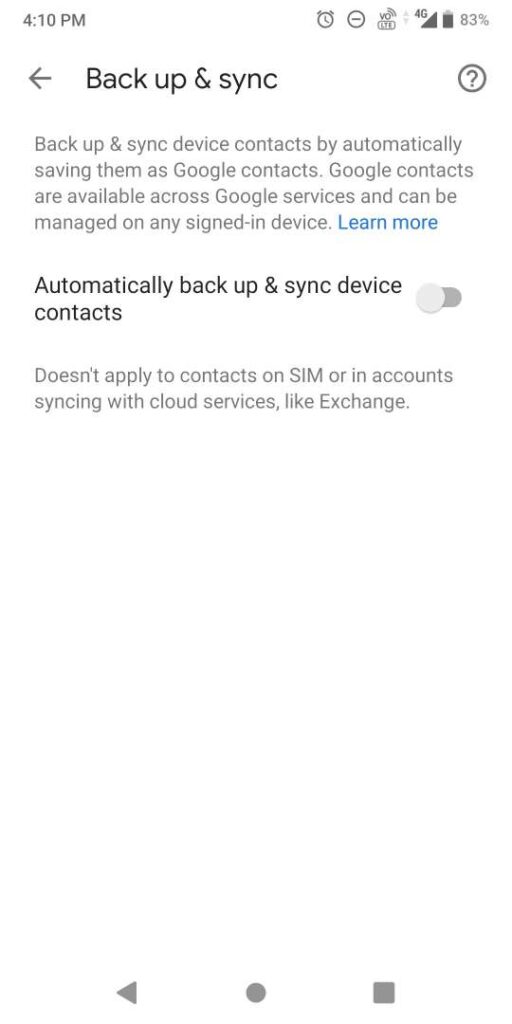 2. Turn the toggle on/off.
Limitations of Google Takeout:
As you know Google Takeout is free, therefore, there are some limitations of using Google Takeout-
1. Google Takeout network error – There is a possibility of an internet connection error or a bad network connection. Hence, there may be chances of not having proper backup and your export may get halted.
2. No Resume Option – There is no option provided by Google Transfer to resume your data once it has been interrupted for any reason.
3. Limited Retries – Google transfer provides you only 5-6 attempts to download your contact's data and if you are unable to download your data in those attempts then the download link just becomes obsolete.
4. Google takeout Incomplete Archives – Sometimes it's unable to archive your data. This is mostly due to the large size of data.
Method 2 – Smart Approach to Export Contacts From Gmail Quickly
As you have read above, Google Takeout can download your important contact database on your device but it has some limitations that you may face. So, you need a smart approach to download your contacts from Gmail which is a SysTools Gmail Backup Software. It is a renowned solution to export Gmail to PST, MBOX, EML, etc. It provides you with a customized solution to your problems and gives you a proper and correct recovery quickly.
This software also provides you with a backup solution for your personal and official contacts. Through this software, you can easily backup your Gmail contacts in another Email and on another device.
Few Specialities of the Utility to Backup Google Contacts
• This application helps you to export Gmail contacts into VCF2.1 version format.
• You can easily download Google contacts and with the backup of Google docs, Spreadsheets, Slides, Images, Videos, and emails.
• By using this software, you can download the report after the backup process to analyze the entire task.
• In addition, this software provides you the best option that is the "Delete After Download" option to clear emails from the server.
Do You Know, How to Use This Application?
Simply, download the application from its official page or you can download from the below button and then, follow the given steps-
1. First login, with your Gmail credentials.

2. Select Contacts from given categories and then Browse location
3. Now, click on the Start button. After this process, Gmail contacts exported successfully.
Conclusion
In this tutorial, we have discussed ways to export Gmail contacts on mobile and system or any other email client. Google Takeout can be used to export contacts but is not recommended because it has some limitations. As it is quite a lengthy process. Therefore, to download Google contacts, you'll need to download the SysTools Software because, here, you will get a lot of options and like Google Takeout it's not a lengthy process at all. You just need to login with your Google credential and only need to perform three steps. So, you can easily download and backup your contacts without a hassle.