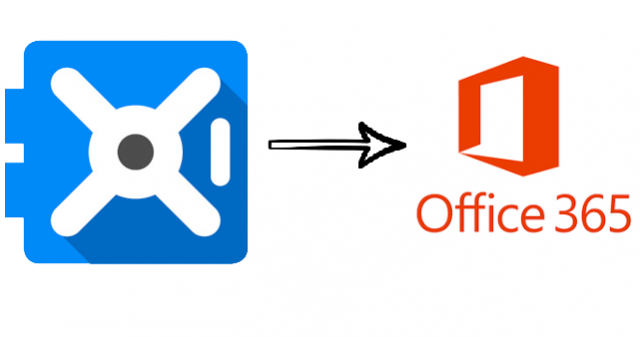 An email archive is often required for storage or backup purpose. However, Google Vault, an add-on utility rendered by Google Apps does not allow users to move archive emails to Office 365 account. Therefore, to move the archive emails from Google Vault data to Office 365 account, users face various challenges. Hence, to resolve this issue faced by the users while migrating from Google Vault to Office 365, an easy-to-use solution is discussed that a user can use to perform the migration.
Google Vault is a service offered by Google that allows users to maintain, store, export and search the organization's emails and chat messages. It is already incorporated in G Suite and completely a web-based and free of cost application. Now, to access the data stored in the vault, a user needs to extract the email data out of the Google Vault. Therefore, most of the users are querying about end-to-end migration approach for Google Vault data to Office 365 migration. Hence, in the following segments of the post, how to migrate Google Vault to Office 365 account is discussed with a unique solution.
Method to Migrate Google Vault to Office 365
There is no direct method available to perform migration. If one needs to transfer Google Vault to Office 365 account. He/she can move via two way method to have a successful migration. The manual procedure for the same is discussed below:
Method 1 – Extract Google Vault emails in MBOX File Format
Now, from the Google Vault, the users need to select the emails that he wants to export to Office 365 account. After selecting the email messages or files, one needs to export them to MBOX file format to access them easily in future. Now, to export emails to MBOX file format follow the steps mentioned below:
Steps to Move Search Results:
1. First, click on Export Results from the search result list
2. After that, give a name for the export
3. Then, you can click on Begin Export option
Steps to Download Exported Emails:
1. As soon as Export completed, you need to click on the View Completed Files link below. (If there is no download link available, refresh the page)
2. After that, you need to click on the Download option that is next to file that you need to download
Important: A user must keep in mind that exported files will be available for download for 15 days only after that will get deleted automatically after 15 days.
Techniques to Open and View Emails from Exported File
With the help of Desktop-based Email Application
As everybody knows, MBOX is the most flexible and reliable file format to store a number of emails. In addition, it is compatible with various desktop-based email applications i.e. Mozilla Thunderbird, Entourage, Apple Mail, Eudora, etc.
Method 2 – Export Google Vault MBOX in Extractable Format
The manual method available to export Vault data to intermediate File i.e, PST file format is quite complex and really lengthy to perform.
Therefore, to avoid using such a long procedure for manual conversion, one can also go for an effortless solution to convert data from mbox file to Outlook to do the same. It is the best method which gives solution in just a few clicks. The software will move all email data along with attachments effortlessly. Moreover, it maintains all the meta properties such as to, cc, date, bcc, etc.) of data intact.
Import Exported Google Vault data to Office 365 Account
To perform this transfer process without any third party tool, a user can use any of the two ways mentioned below:
With the help of Network Upload
1. To begin, Azure AzCopy must be installed on the machine and a user needs to copy the SAS URL
2. Next, a user can upload all intermediate files to Office 365 account successfully
3. After, you can view the uploaded files and continue the process
4. Now, create a new PST file for import mapping
5. Finally, in Office 365, a user can create the import job.
With the help of Drive Shipping
1. First of all, in a BitLocker-encrypted hard disk, copy the above mentioned file
2. After that, physically transfer the drive to Microsoft
3. As soon as Microsoft gets the hard disk, the data personnel begin uploading the accepted data file in a cloud of Microsoft at a temporary location.
4. Now, you can easily use the Import service of Office 365 to import the exported Google Vault data to Office 365 account.
With the help of this procedure, a user can easily transfer Google Vault to Office 365 and access the email data stored in Google vault in an appropriate manner.
Observational Verdict
Nowadays, Most of the users use Google vault to store their important data or free up some space in Google Apps. However, to access the data stored in it, most of the users are continuously querying about how to migrate Goggle Vault to Office 365. Therefore, considering the requirement of users, we have discussed a well proved solution to perform Google vault to Office 365 Migration. A user can use this indirect method without any hassle. In addition, to have an easy migration from Google Vault MBOX, one can use above mentioned methods and save his/ hers lots of time.