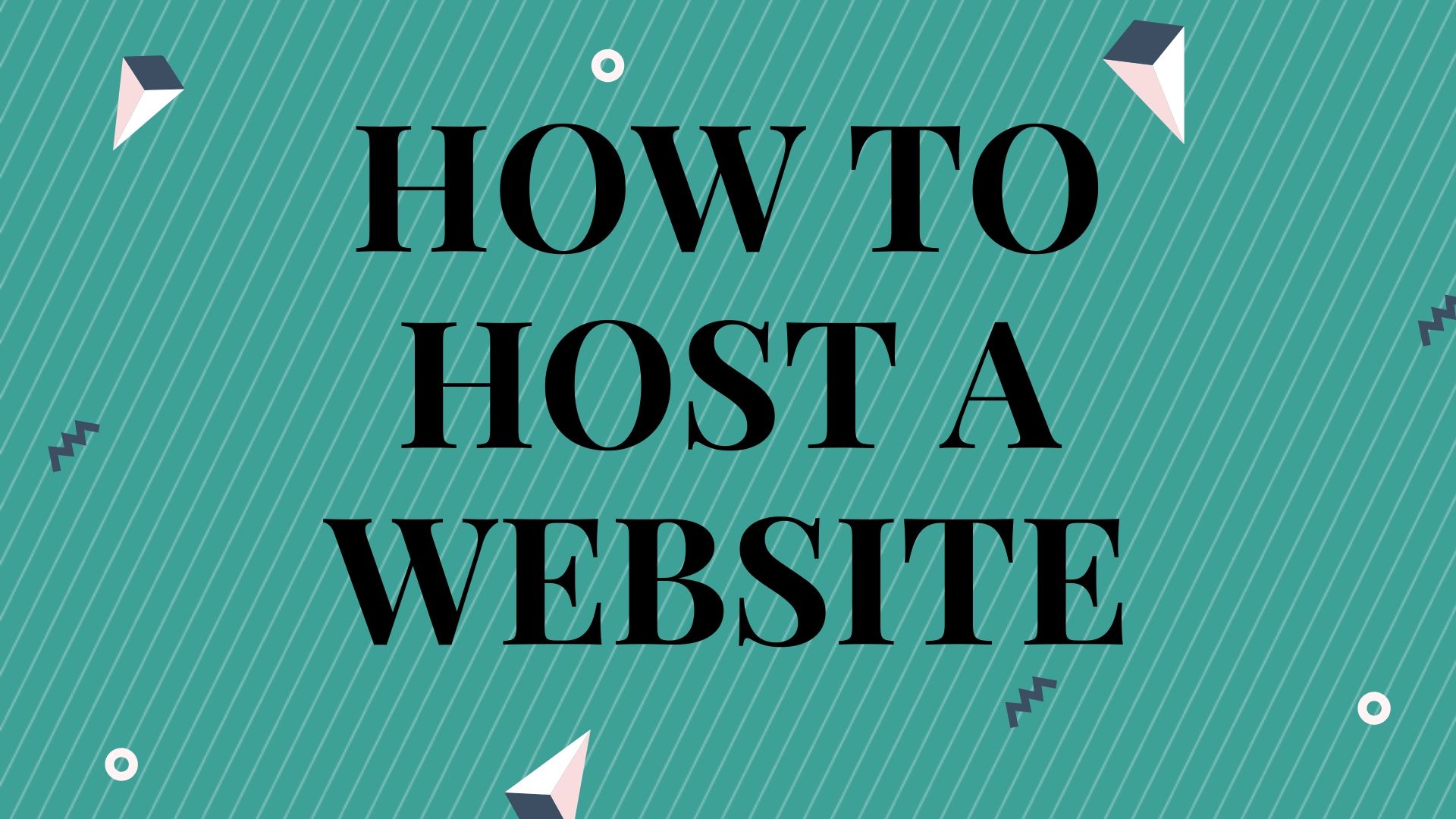 Going online is a great option to earn more profit. It doesn't matter you run a business or want to start blogging you need to have your website.
To start your website, you need a domain name that somewhere tells about the work you do. Once you are done with the domain name, the next and most important thing you need to know is – How to do Web Hosting yourself? Because, without website hosting, your site does not even exist.
A hosting provider provides some space over the server to store your website information & files. Besides this, all the services and other associated components are required to show on your website. Apart from this, there are lots of services provided by a hosting provider company, including Email Services, Security Firewall, Domain Name Registration, and much more.
Tip: Being a beginner, you should buy a Domain Name and Hosting from the same provider as doing this will be more convenient for you and it can help you to host a website in cheap.
You can get the domain name and hosting from any provider available in the market.
NetForChoice is one of the leading Managed Cloud Service Provider in India that provide many hosting solutions like dedicated hosting (managed and unmanaged both), Cloud Hosting at the most effective prices including services like
24*7 support
SSD Powered Storage
24*7 Ping Monitoring
Daily Auto Backup
Also,  NetForChoice offers you on-call support on How to Host a Website.
Let's get started and know how to host a website. To understand this, first, let's have a walk-through on the concept – Website.
Also Read: Get the Best VPS Cloud Hosting Solution
What Do You Mean By Website?
Originally, there are two types of websites – Static & Dynamic that one can choose from as per requirements.
Static Website – These are simple websites that contain one or more than one web page.
These pages can be simply created or designed using software like Dreamweaver. Once the HTML pages have been created that needs to be uploaded on the server using any FTP software (FlashFXP, Filezilla, etc.).
Whenever any changes need to be done on any of the web pages, user is required to make changes on the HTML pages and upload it again using the FTP software.
A static website comes with limited functionality that is why it is also quite cheaper than that of dynamic ones.
Dynamic Website – These types of websites always show different content whenever browsed. Dynamic Websites use both server-side as well as client-side script.
Client-side language is that which runs on the user's end while the Server side script provides an interface to the user and keeps the source code secured.
This enables to directly edit and add content. Dynamic Websites are ideal for businesses or organizations. These type of website includes Blogs, Forum, E-commerce, News, etc.
Once the website part is done, move on to the web hosting.
Role of Web Hosting Services
To run scripts and applications, the website needs some space to host data. Windows and Linux Servers provide this space to the websites. Along with this, there are different types of hosting services to host a website.
Shared Hosting – This type of hosting is good for businesses who are just going to start up their work, blogging, or any kind of small business. Shared hosting is available at low prices and the reason is they allow multiple websites to share the same server that makes it cheaper for all the websites on the server.
Also Read this Blog – What is Shared Hosting & Its Benefits?
Dedicated Hosting – Dedicated Hosting offers you an entire server specifically to your site only. Also, it offers some advanced tools for your website management and makes you able to download software and Operating system.
VPS Hosting – This can be said as the mix of both Shared and Dedicated hosting. It offers a dedicated servers within a shared hosting environment.
Now, comes an important decision to make which is...How to Choose the Best Hosting Type for your Business
The types of hosting vary from business to business as if a person is running a business and have enough money to purchase a dedicated hosting then they should surely go for the one.
But if a blogger who has just started chooses dedicated hosting that would not be beneficial for him. In that case, shared hosting will be a great option. Now, go through the steps to host a website
How to Host a Website Using Google – Full Guide
The entire procedure is divided into four different phases. All of them are mentioned below –
Stage 1: Choose the Type of Website You Want
First, you need to select the type of website you want whether it is Static or a Dynamic Website based on your requirements.
Stage 2: Choose the Right Hosting Server
After selecting the type of website, now choose the right hosting server based on the script you use, memory you have, etc. Afterward, opt for the hosting plan as per your requirement.
Stage 3: Change DNS
After completing the above steps, you will get DNS called Domain Name Server. To take  website online,  change the Domain Name Server, which is a mandatory step to make a start. For this, follow the below steps:-
Go to Control Panel.
Select the Domain.
Go to the Name server.
Now change the Name Servers.
Click on Enter.
Stage 4: Steps to Host a Website in cPanel
To upload your website you need cPanel's File Manager or any FTP Client (Filezilla or Flash FXP)
For cPanel File Manager
Login to the cPanel.
Afterward, go to File Manager.
Now, opt for Web Root >> Go.
At last, add all the files & folders to public_html and all the associated domain.
 2. For FTP Client
Initially, Install the Filezilla  & Open it.
Click on File and select the Site Manager from the menu.
Afterward, opt for New Site.
Now, input the site name & website IP address.
Time to enter the username & password.
Finally, set the Port to 21 and click on Connect.
After this, you will see computer on the left and the server on the right in FTP. In case, you want to upload or update any web page, you just need to drag the file from the left-hand side column and drop it on the right-hand side column.
Summing Up All
Through this, we got to know about – How to host a website at home? Going further, it also makes us understand – Different types of Websites, Web Hosting Services which makes website hosting smooth & facile process.
FAQs:
1. How much does it cost to host a website?
Ans – The costs to host a website is not fixed, it varies based on the provider you are choosing.
2. Can I host my website on my personal computer?
Ans- Yes, you can do web hosting yourself. You just need to follow the steps mentioned above to host a website.