How to Import Contacts into Zoho Mail from Excel?
Looking for a solution to import contacts into Zoho Mail from Excel? Then you are in the right place, in this blog we will provide a solution to help you import excel file in Zoho.
A Zoho Mail becomes popular Web-based Email client offers various services including Mail, CRM, Cloud Service and custom builder, etc. In this section blog, we find the solution to the common problem faced by Zoho user. How they can import Contacts into Zoho Mail from Excel File format. Since Zoho Doesn't offer an option to add contacts via Excel Workbook.
"Hey, In my Excel sheet with above 300 Contacts are stored in it, Can I import these contacts file to my Zoho account. Is it possible, as I can only see CSV and vCard format to import contacts file in Zoho Invoice account? "
Expert Solution to Import Contacts into Zoho Mail from Excel
You can use Excel to vCard Converter Software to direct convert Excel file into Card format with all attribute mapping to VCF. This tool is an efficient way to map all the fields in an excel file. And it is also capable of performing a safe and secure transaction process without losing any data.
For Windows
For Mac OS
The software has been designed in such a way that a non-technical person can easily operate the tool by following the steps mentioned below. No matter how many contacts you have on your Excel sheet, this tool will convert them all at once. Let us understand how the app works.
Important Tips: If you want to test the utility before investing in it, just download Free XLSX to VCF Converter, it's completely free and works as the licensed version. Users can check the working steps and functionality of this utility with demo version by converting 25 contacts from Excel file to vCard file format. This restriction is not imposed if the user has a licensed version.
Also Read: How to Import Excel Contact List to Yahoo Mail?
Step by Step to Import Contacts into Zoho Mail from Excel
Step 1: Convert XLS/XLSX Files to vCard/ VCF
The complete process of conversion divided into Two stages. In the first stage, a user converts Excel contacts to vCard and in next we import the converted contacts in Zoho Address Book.
Follow these steps to import Excel Contacts to Zoho Mail
First, You Need to Download the Software
Click on Browse File option to add Excel file within the Software
Then, you will get a preview of your selected XLS files
After that, select the vCard version as per your requirement
Provide a destination for files which you are converting
At last, click the Convert option to complete the conversion process.
Step 2: Import the Converted File into Zoho Mail
Now the user needs to Open their Zoho Mail Account to finish the procedure to import Excel file in Zoho profile.
1. Open "https://www.zoho.com" to Log into your account. Click "Login" button at the Top-left corner


2. Now, Open your Profile using "User-Name" and "Password" credentials or you can Log in to your account using other platforms such as Gmail, Yahoo mail, Facebook, Linkedin etc.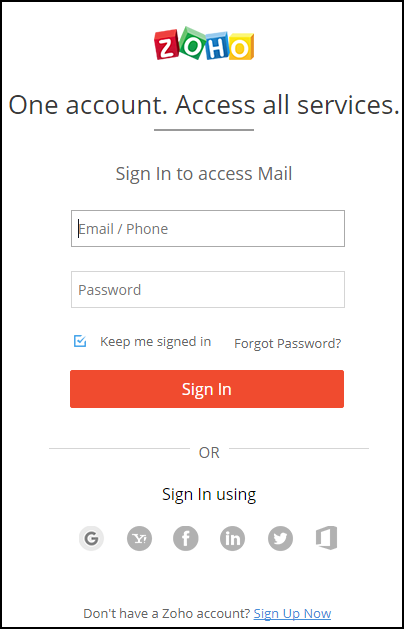 3. Here, we are using Gmail account, so clicking on Gmail option


4. Now Provide Gmail Account Credentials (Password and User-name) and click on "Sign In" button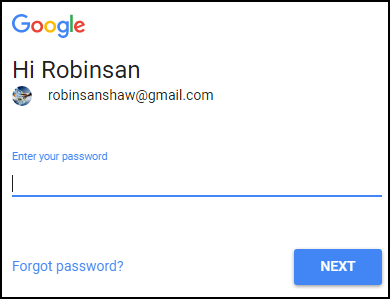 5. Now you can view your Dashboard or Profile Interface in Zoho Mail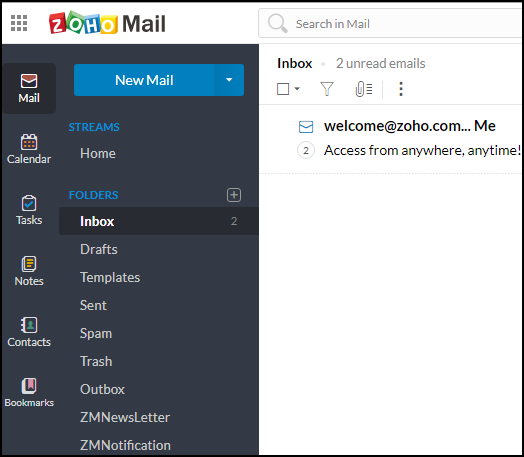 6. Now Click on Contacts Section to import contacts in the ZOHO account from Excel file. pick on "Import Contacts" option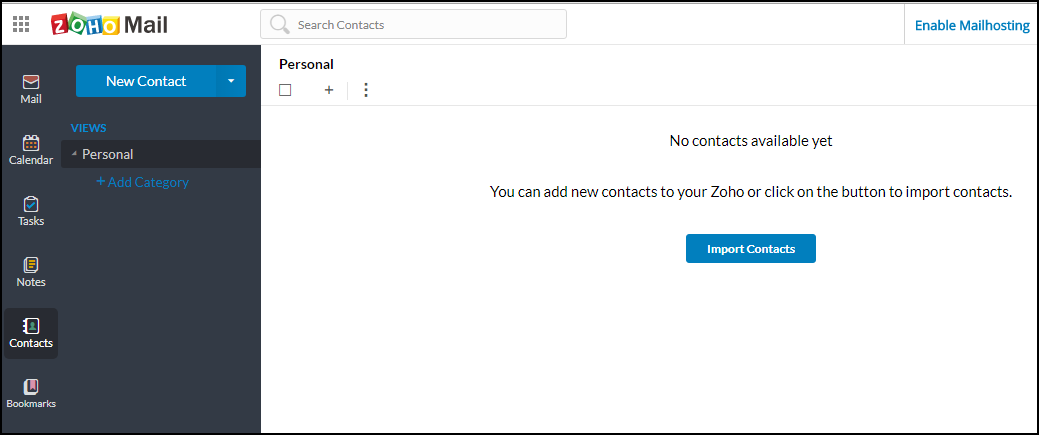 7. Zoho offers various options to import contacts from the different platform such as "Gmail, Yahoo, Outlook" platform. Since we are using the direct method, go to "Local Drive" section and click on "Choose File" option

8. Browse the VCF file stored within the system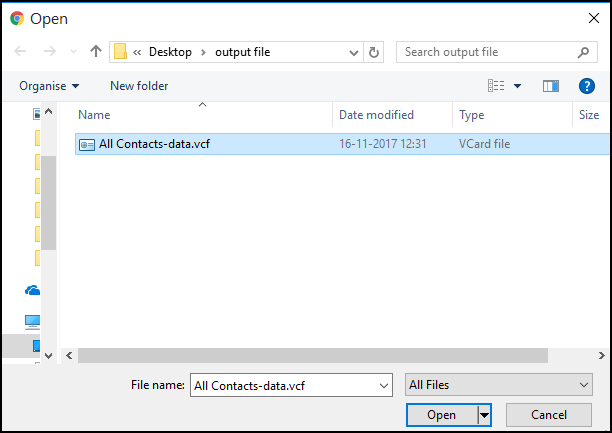 9. When Contacts stored in VCF Format read from Zoho mail. All VCF contacts imported to the Contacts section of Zoho Mail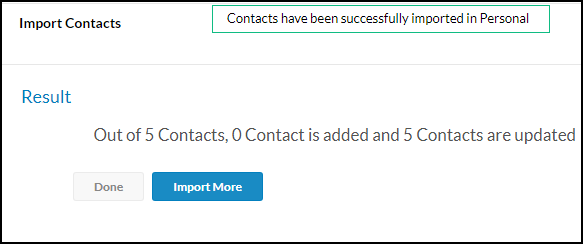 10.  Now user can view the user information in Contact Manager.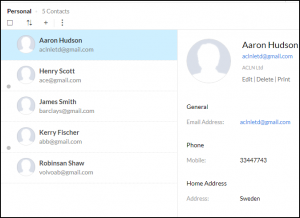 Final Word
In this guide, we have covered how to import contacts from Excel to Zoho Mail along with all their features. We have explained the best way to allow every user to how to import Excel file in Zoho at once without wasting time and losing attachments. You can easily install this tool on all versions of Mac OS without compatibility issues.