How to Import Excel File into Outlook Contact Group? Free Guide
Looking for a simple solution to import Excel file into Outlook Contact Group? Then you came to the right platform. As we know that contacts plays a very crucial role in our life and take years to build for both personally or professionally.
Therefore, multiple users were searching for a method to move the excel spreadsheet to Outlook. We also know that it is not a simple and easy task to execute and users face many problems while resolving this query. Therefore in this article, we are going to discuss various solutions to move Excel contacts. 
Everyone knows that communication is very important in our lives, both on a personal and professional level. Many users like to keep them in spreadsheets. But when users need to import documents from Excel to Outlook, they will face many problems. Indeed, it is not an easy task. So, in the next part of this article, we will talk about manual and professional ways to get the most out of everyone's Excel for Outlook.
Import Excel File into Outlook Contact Group – Manually 
So, first you have to convert your Excel files into CSV format. Because Excel spreadsheet saves file in XLS file format and Outlook does not support XLS/XLSX files. Now, before proceeding with conversion method you have to go through this file conversion to move Excel contacts file into Outlook.
First, Open the Excel sheet which you want to convert
Click on File options on top-right and click save as Button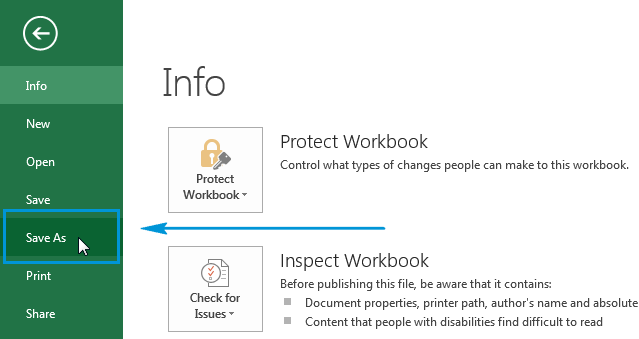 Then, select the location where you have to save the converted file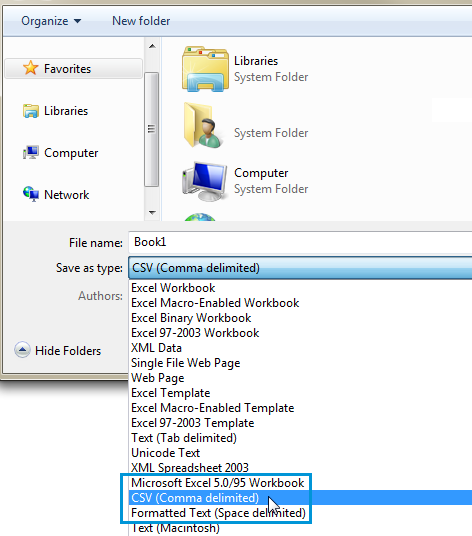 So, now you can import Excel file to Outlook contacts. 
Import Contacts to Outlook from Excel 
First thing first, Open Outlook and select the File option and select Open & Export option
After selecting Open & Export option go to Import/Export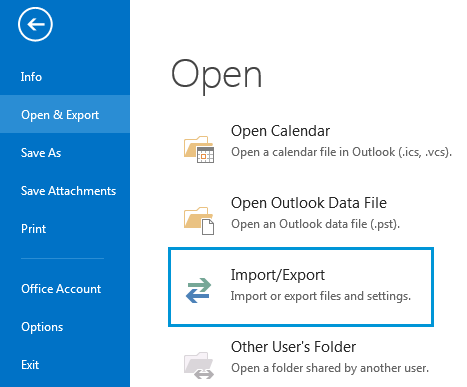 Then, select the option to import from other program and click Next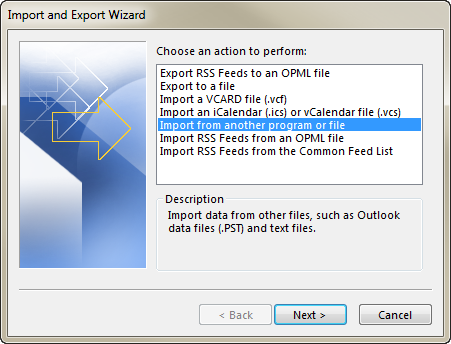 After this, select comma separated values (CSV)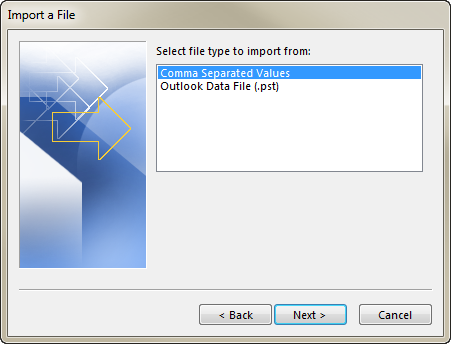 Click the browse button and select the csv which you want to import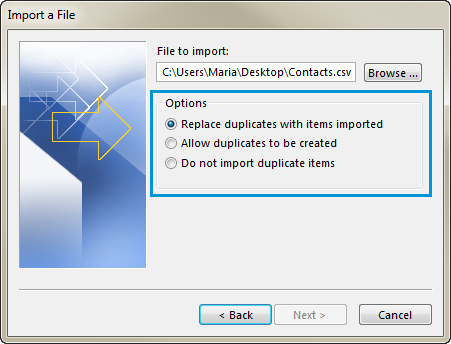 After that, select your destination for your converted files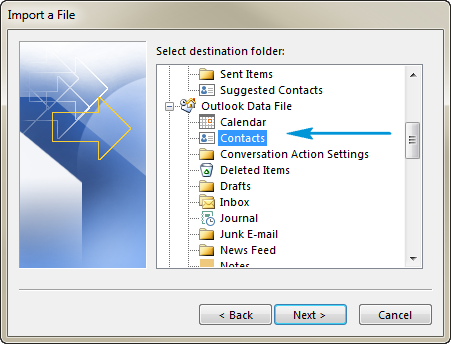 At last click the Finish button to end the process.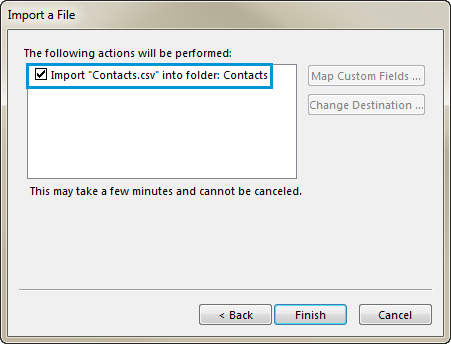 Automatic Solution to Import Excel to Outlook 2021, 2019, 2016
An all in one solution that is capable of importing Excel contacts files to Outlook Contact Groups without any hindrance, the tool is designed in such a way that even non-technical people can perform such tasks. Excel Contacts Converter Tool to import Excel spreadsheet file directly into Outlook account in bulk.
For Windows
For Mac OS
The tool additionally provides many attractive features that enhance user performance. The tool is capable to reduce the corruption issues by excluding duplicate contacts. With this application, users can convert Excel contacts to MSG, HTML, TXT and other file formats in one go. To know the working and features of this third-party application read the up-coming section.
Also Read: How to Convert XLS Contacts to TXT File
Steps to Import Excel File into Outlook Contact Group
Download and Install the Excel to Outlook Converter Tool
Add the Excel file to the software
Preview the spreadsheet before conversion
Click the PST file format to convert
Then, select the advanced settings as per your need
Choose the browse button to provide the destination path
At last, click on Export button to complete the process.
Once the process is completed the tool automatically imports the Excel contacts to the Outlook account without any hindrance. This tool is practically tested by our experts and free from all types of viruses and malware.
Key Features of the Software 
Convert XLS to Multiple Formats – The tool is authorized you to batch convert Excel to PDF file with all the contact details like first name, last name, email address, phone, number, etc. Without any hindrance.
Map and Export Attributes – While exporting contacts the tool mapped the necessary fields. With the help of this feature, you can save the finest details of contacts in a proper manner like; first name, email, last name, etc.
Preview Excel Contacts – The Excel to Outlook converter tool previews the excel file before importing them into the Outlook account. You can easily go through the excel file once its load into the software and check whether the imported data is correct or not.
Create Outlook Distribution List – The tool authorizes you to directly import the Excel XLS contacts to the Outlook distribution list this will save you time and effort. Users can also transfer Excel contacts directly to the list and also name the list accordingly.
Final Words
Multiple people were searching for a method to import excel file into Outlook Contact Group but they didn't find any reliable result. Therefore in this write-up, we have discussed only the most simple and fastest way to execute this task. The tool we introduced above is a standalone application that doesn't need any supportive tool. User-friendly interface with many advances features to enhance the productivity of user work.