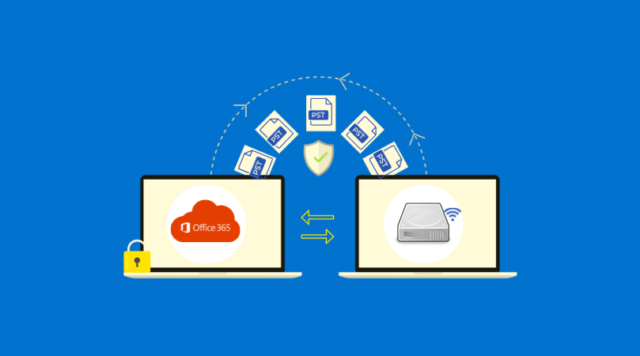 Overview: Duplicate data in Outlook can be really frustrating and can result in crucial data deletion. However, there are some modern techniques than can easily solve this problem. Go through this guide to learn and then import PST to Office 365 without duplicates. 
If you are a Microsoft Outlook user, you are likely to encounter duplicates. And, these duplicates act as road bumps when you want an error-free process while importing the PST files to Exchange Online. However, don't worry, there is a convenient way available to import PST to Office 365 without duplicates.
As a matter of fact, in this article, we are going to elaborate on the ultimate way to carry out the task. 
Before moving forward with the import method, let's first, understand the reason behind the duplication of Outlook files.
Why Do Your Files Get Duplicated in Outlook?
It's not good to have duplicate messages, contacts, tasks, reminders, events, etc. it creates confusion, and having these can waste a lot of your valuable time while reading & sending an email.
Besides duplicates take up extra space in your mailbox and increase its size. But, the question is where the redundant files are being created. Let's find out!
There are many scenarios where the messages get duplicated in Outlook. Such as incorrect settings, technical failures, or user errors. Some common reasons include:
When you try to attempt repeated synchronizations, it can lead to creating duplicates.

If you have incorrectly configured Outlook then different rules that work with incoming or outgoing emails can copy the same to multiple folders.

Duplicates are created due to server synchronization failures.

If you have enabled 'Leave messages on the server then it will download again the messages that are already received. (Applied for POP3 mailboxes)

While restoring mail from backups, the copies of messages are duplicated with the existing ones.

When you run multiple copies of Outlook on the same system at the same time then it's likely to create a duplicate of the same.

Another situation would be working with a single mailbox on more than one device. It may lead to creating duplicate messages when receiving, sending, or synchronizing.
So, the above situations you have to look out for if you don't want duplicates.
Anyway, let's discuss the ways you can use to upload pst to Office 365 without redundant files.
Also Read: How to Upload PST to Office 365 Using 4 Different Approaches
How Can You Import PST to Office 365 Without Duplicates?
You can use the manual method(import/export wizard) to have a duplicate free PST file and then use the export-recommended Office 365 Import Tool to upload that PST file to Office 365.
Let's discuss them thoroughly.
If you have a PST file that is located in some other location in your system that is not imported into Outlook, then you have to first import it to MS Outlook. And if you want to move an already configured PST inside Outlook to Office 365 then you don't have to import them just directly Export PST.
Step 1: Import PST into Outlook
Below are steps to import PST into Outlook:
Launch MS Outlook >>  Click on

File

Next tap on

Open & Export option

>> choose

Import/Export

Now, in the next window, select the I

mport from another program or file

option and hit

Next

.

After that, click on

Outlook Data File (.pst)

option >> click the

Next

button.

Now, click on

browse

and find the location of the PST file >> choose the option

Do not import duplicates

>>

Finish

.
Caution: The "Do not import duplicates" option is used to avoid all the redundant files in the PST that are imported into Outlook.
[Important Note: You must have to follow Step 1 if you have an orphan PST file that you want to import without duplicates.]
After doing step 1 you will see the duplicate free PST file in Outlook and now the second step is export so that you will further import it to Office 365.
Also Read: Migrate Outlook Emails to Office 365 Mailbox: A Stepwise Guide
Step 2: Export the Duplicate Free PST File
Open

Outlook

>> tap

File

present on the top-left of your screen.

Then, click on the

Open & Export

option >> tap on

Import/Export

option.

In the next dialog box, click on

Export to a file

>> press

Next

.

After that, select the folder(s) to export from and hit

Next

.

Now, click on

browse

and select the location where you want to save your exported PST file >> click

Next

.
Thus, after completing step 2, you will have a redundant free PST file that further needs to be imported to Office 365.
Now, it's time to use the tried and tested import tool.
Import PST to Office 365 Without Duplicates Utilizing the Efficient Software
Here are the five simple steps with screenshots for your convenience.
Step 1. Click on the link and Download the Tool. Then, run it on your desktop and provide your login details.

Step 2. After that, select any 1 option from Add File, Add Folder, or Add CSV to import PST to Office 365.
Step 3. Next, map the PST file path with the destination.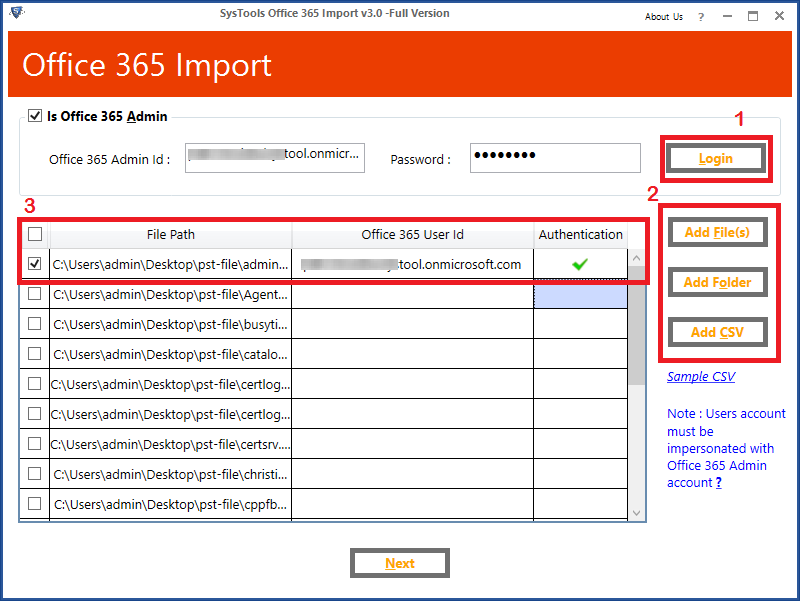 Step 4. Now, select categories such as emails, calendars, tasks, & contacts that you want to import.
Step 5. Then, choose the other desired checkboxes i.e. 'Include Folders', 'Incremental Import'(to avoid data redundancy), etc. And finally, click on the 'Import' button to start the process.
Conclusion
Many Microsoft Outlook users face data redundancy issues while importing PST to Office 365. Hence, this write-up discussed the possible reasons for duplicates and how to import PST to Office 365 without duplicates using an ultimate solution.