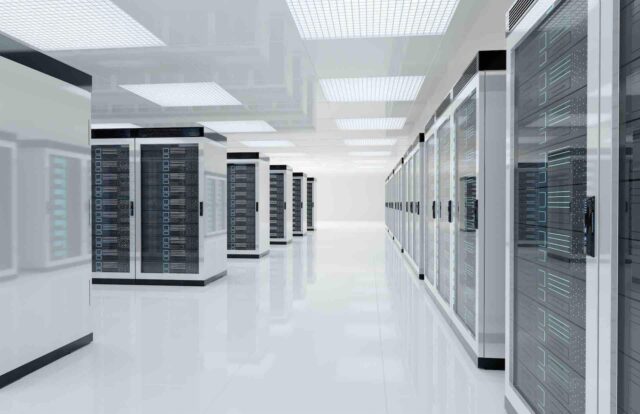 A bare metal server is a computer server that is assigned to a single client. Basically, a bare-metal solution allows customers to rent hardware from a provider and use it in any way they see fit. This is very different from virtual servers, which may be able to run various application software on the same hardware.
Bare metal servers can perform as many tasks as the customer wants and have multiple users in the organization. But the hardware is still used exclusively for rental organizations. In this article, we'll look at the benefits of bare metal servers and who's worth your money.
Also Read: How Colocation Hosting Service Works?
Why Prefer a Bare Metal Server Hosting Service?

Bare Metal servers are very similar to dedicated servers in that they are standalone rentals. These types of machines allow users to have full access to the hardware. A single tenant machine can have permissions, for example, not using the hypervisor layer (a layer that creates a virtual machine (VM) and places it on the server) to eliminate layer requirements. The operating system is loaded directly on the server. This direct loading creates the most powerful server on the market.
The top four benefits of choosing the bare metal server hosting services are:
Performance: Optimize single-tenant physical server resources for your workloads and enable them according to your needs.
Trust: Avoid sharing "Noisy Neighbor Effect" without sharing server resources with other tenants, such as hyperlink servers.
Security: Use bare metal servers to isolate data, applications, and other resources, physical for a higher level of privacy and security than a virtual server.
Utility Billing: Manage your bills by paying by the minute only for the content you use. Prices and billing are really dependent on consumption.
There are other hardware products with high-spec processors, RAM, NVMe solid-state drives, and other high-end configurations that come with bare metal servers.
NetForChoice a Leading Bare Metal Hosting Provider
You can use NFC Dedicated Bare Metal Server Services to explore the performance and efficiency that physical servers have to offer. You can use enterprise bare-metal servers to host a service platform in a Tier 3 or Tier 4 Data Center in India environment to see how your organization can improve productivity and profitability.
NetForChoice is an Indian commercial bare metal cloud server hosting provider. Fully dedicated bare metal cloud computing ensures user safety, DDoS protection, unlimited bandwidth, super fast and top performance
You can build your server smoothly with the custom configurations required for the game server, server application, database storage server, CRM hosting, SAP server, or sensitive data host. Get the best Intel and AMD servers with Linux/Windows operating system.
Also Read: How Does Cloud Hosting Work?
Additional Benefits of Bare Metal Server Hosting
Know the additional benefits of the bare metal hosting solution:
Run the Workload on a Dedicated Server
SSD Storage and Dedicated Resources
Supported by the Latest Intel Xeon Servers
Bare Metal Server for SAP Hosting
HP / IBM / Dell Bare Metal Servers
Computer Resource Control
Powerful and Consistent Performance
DDoS Protect Bare Metal Servers
All servers co-located have 24×7 continuous monitoring, power reserves, and fast hardware replacements that guarantee 99.995% uptime. Rent a bare metal server at a very low price so everyone can manage and buy. You get the most secure infrastructure for a fair monthly fee.
Summing Up
Despite being popular but bare metal servers are not the best choice for all types of businesses. Companies in the financial industry, health care and retailers are choosing bare metal server tenants to meet regulatory requirements, privacy and strict safety requirements.
However, companies that do not require performance and security requirements tend to adapt their unique environments to fully managed virtual environments.