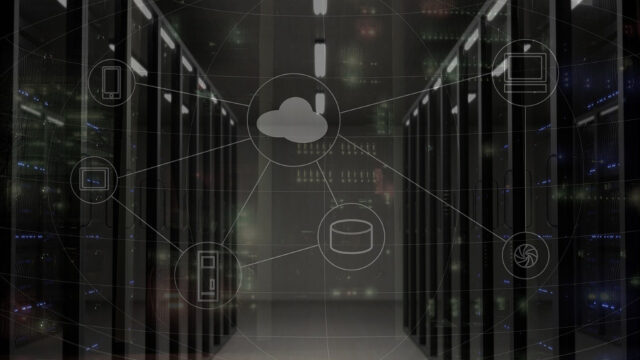 There are multiple choices when your company needs a hosting solution. Colocation Hosting is popular with companies, looking to take advantage of a huge in-house Information Technology department without the cost of a managed service provider.
What is Colocation Hosting Meaning?
In colocation hosting, companies own their own hardware. But they are trying to make it more useful by renting server space in the data center. This has benefits such as improved internet bandwidth, server cooling system, climate control system and reliable power.
In general, Colocation Hosting improves the uptime of a business, reduce the cost of capital and improve the quality of service that customers receive. Colocation can leverage your existing server infrastructure to move from an office or on-premises environment to a colocation provider's data center.
Also Read: What is Cloud Hosting & How Does it Work?
How Colocation Hosting Service Works?
Colocation Hosting as a service is useful for companies that already have there own equipment like hardware and software, but cannot provide own secure space facilities. Therefore, customers lease physical space from service providers that provide housing, hardware and environmental management.
Customers deploy hardware to data centers and manage and configure servers. There is no direct contact between the colocation hosting provider and the client physical servers. Unless you specifically ask for additional remote assistant.
Also Read: Get the Best VPS Cloud Hosting Solution
How to Choose a Secure Colocation Hosting Provider?
There are many Colocation Hosting providers and arranging them all can be difficult and time consuming. However, when it comes to security and services, only one name is recommended: NetForChoice Colocation Hosting Services Provider.
NFC offers a wide range of high bandwidth configuration requirements from a single server partial rack service all the way to niche kits. Today's colocation hosting is well known in the industry. All colocation servers are hosted in secure locations certified by ISO27001:2013, Asia's Largest Tier 4 Data Center.
Also Read: What is Shared Web Hosting Service?
Best Colocation Hosting Services by NetForChoice
Get the best Colocation Hosting services provided by NFC:
High Bandwidth & Low Latency: The server connects to the host colocation provider's network and can reach strong industrial connection speeds. You can also subscribe to third-party providers to take advantage of more connectivity options.
Power Supply: The hosting scenario is not 100% risk-free, but we are moving server security from the office to an established location to prevent power loss. Organized hosting facilities have stable power, battery backup, and access to the generator.
In-house Audits: Most data centers employ security professionals or support technicians to perform internal audits 24 hours a day, 7 days a week, 365 days a year for unauthorized visitors and control who can access the data center.
Best Climate Control: Maintaining the right temperature and humidity to keep your server running at peak performance can be a difficult balancing act. The organizing host facility has an optimized climate control system to help data center managers maintain optimal environmental conditions.
Security: The hosting company protects and allows access to the physical location for authorize person only. Security measures include the installation of devices such as cameras and biometric locks and the identification of field personnel. It is the provider's responsibility to protect the server from cyber-attacks. The provider should not allow unauthorized persons to access the hardware.
Disaster Recovery: The service provider must have a solid disaster recovery plan. It starts with building a data center away from risk areas. It also means strengthening the site from confusion. For example, the provider uses a backup generator in the event of a power outage.
Compliance: Healthcare sectors, financial organizations and other companies those handling sensitive data must comply with certain compliance rules. Must have its own configuration and infrastructure according to official regulations.
Also Read: Best Windows Dedicated Server Hosting Services
Concluding Lines
Colocation Hosting is a great solution for medium to large organizations that don't have an existing server environment. By taking advantage of the shared bandwidth of a colocation provider, you can give your business the capacity you need at no cost for on-premises hosting.
Reduce energy and bandwidth costs and improve uptime through redundant infrastructure and security. To host colocation servers, clients work with data centers. Now you can make the best choice for your business colocation hosting needs.