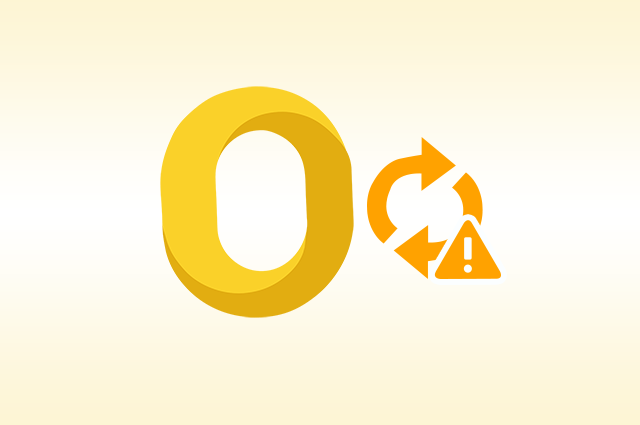 Mac Outlook uses a Microsoft User Data folder to store the mailbox identities with each identity in its own folder. These identity folders contain items like email messages, calendars, tasks, contacts, etc. But the users might face corruption issues with the database resulting in inaccessible Mac Outlook. In these scenarios, users try Microsoft Database utility to remove corruption issues in it. However, many times Microsoft database utility keeps rebuilding Outlook for Mac database and fails to remove corruption from it.
Therefore, in this article, we are going to explain the reasons and signs of damaged Mac Outlook database and the best available solution to make the DB healthy.
Signs of Damaged Outlook Mac Database
Outlook for Mac becomes slow and unresponsive
It fails to open mailbox items and displays incorrect search results
Mac Outlook closes unexpectedly & stops responding
Mac Outlook crashes or freezes multiple times
The application does not display recently added contacts and calendar events.
How to Resolve Microsoft Database Utility Keeps Rebuilding Issue
Once a user starts facing corruption issues while using Outlook for Mac OS, it really hampers their email communication. They cannot send and receive email messages, calendar events and cannot use all the features of Mac Outlook if there is any issue with the database. In that situation, users try using Microsoft Database Utility for Mac OS which helps them to repair any sort of corruption issue.
However, it is not a 100% reliable and guaranteed solution as some users might face difficulty while performing recovery. Thus, to resolve this issue, we have come up with a solution i.e. Mac Outlook Database Repair Tool.

It is the best software in case the Microsoft Database Utility keeps rebuilding and it is unable to make the database healthy again. It has a wide range of features which makes the recovery process extremely simple and hassle-free. Let us have a look at some of its top features:
Best Alternative to Microsoft Database Utility – Key Features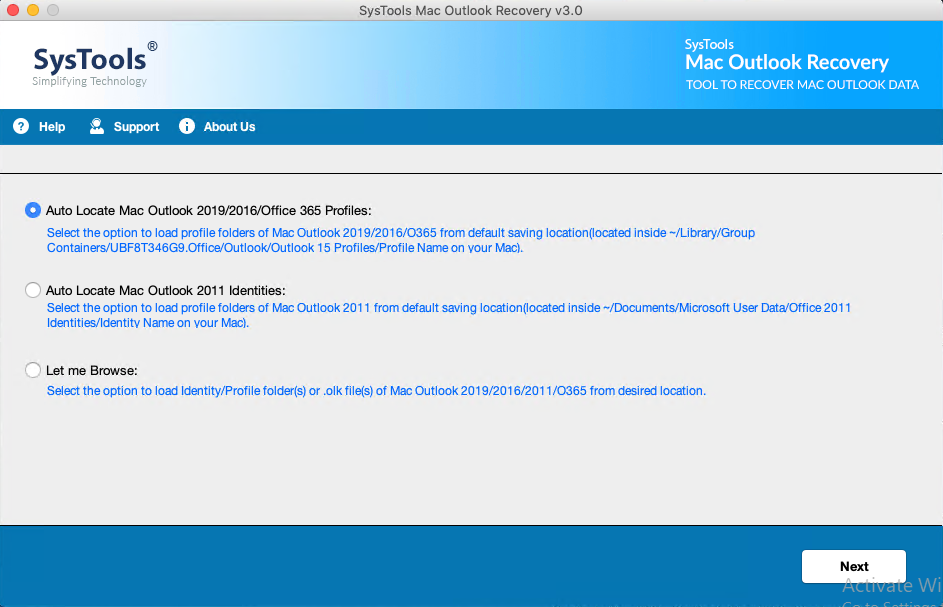 1. Rebuild Outlook Database Mac – The application performs a deep scan on the Mac Outlook profile/identity and recovers all the mailbox items in it. Moreover, it has the option to automatically detect configured profiles from the default location. Users can also browse OLK files manually and perform the recovery process.
2. 10 Different File Formats to Save Data – Once the scanning process is completed, the application offers 10 file formats to export their crucial data on their system. The file formats include PST, MBOX, EML, EMLX, MSG, PDF, TXT, HTML, vCard and ICS. The output file can be used in any of their supported email and other applications.
3. Retain Original Folder Hierarchy – Another useful feature offered by this software for Outlook 2011 Mac Database Recovery and other later versions is that it allows users to maintain folder structure of their mailbox data. It is an optional feature, which means users can enable the checkbox and the tool will export data with the original folder hierarchy.
4. Option of Date-Range Filter – Another useful feature of this application is that it offers a Date-Range filter using which users can recover and export only required data from Outlook Mac database. This option is useful when users don't want to save complete data and result in less time consumption.
Important Note: Outlook Mac 2016 does not have the option to manually perform recovery process if it gets damaged. In case, if corruption occurs in database, then it automatically performs recovery process. If users face any corruption issue in Mac Outlook 2016 and it doesn't get resolved and Microsoft Database Utility keeps rebuilding, then users must try the aforementioned software.
Conclusion
Microsoft Outlook for Mac holds a lot of importance in today's professional lives. If in case, its database gets damaged due to any reason and users are unable to access their crucial data then it can really hamper their work life. So, users can try the above-mentioned application and remove any kind of corruption from it. Users who try the free solution and the Microsoft Database utility keeps rebuilding Mac Outlook database, then they must try this utility.