How to Migrate cPanel Email to Office 365/Microsoft 365?
Summary- We receive thousands of queries on a daily basis regarding technologies, data backup, migration etc. We have recently received questions from users who wanted to learn how to migrate cPanel email accounts to Office 365. So, here we are to guide you with this informative article. With precise solutions to get these users out of trouble. Let's look at the user query first.
User Query- Hey, I'm Andrew from Australia. I am working as System Administrator in an MNC. Now my organization wants to shift to Office 365 ecosystem and currently we are using cPanel as our email client. How can we migrate existing data to O365 in minimum time and cost? Please mention the accuracy and success rate of reliable solution if any to migrate email from cPanel to Office 365. Mention the requirements of that solution as well as provide proper basis to my senior management for selecting that solution.
Table of Content
cPanel Email Migration to Office 365 – An Overview
A majority of users opt for cPanel as their email clients but Office 365 is providing them better services nowadays. This becomes the reason for many of them shifting towards the better choice they have. From the above user query, we can understand how desperate that user is for this operation. In such scenarios, several users often begin the operation without having the proper knowledge in terms of advantages, disadvantages, technicalities, etc. This is why they end up facing various complexities to migrate email from cPanel to Office 365.
In this write-up, we're going to unveil the needs for undergoing this operation, manual method & modern approach. Moreover, the advantages of using the best & reliable modern approach are also listed below. So, read the complete article to enhance your skills & be a master at this operation.
What is the Need for this Migration?
For a variety of reasons, an organization or individual may want to decide to migrate email from cPanel to Office 365. Now, we are going to understand these reasons one by one. These reasons may differ from user to user, but most of them are common.
Advanced Security Measures
The reason users want to learn how to migrate cPanel email accounts to Office 365 is because of security measures. They know that Microsoft provides path-breaking, peer-to-peer security measures for its users that help build trust. They ensure that users' data is protected from viruses, cyber-attacks and ADAT breaches. That is why they spend billions of dollars on security features of their infrastructure.
Entering the Ecosystem
Many users and organizations prefer the structure of Microsoft Office 365. They offer a host of applications in their productivity suite to meet all kinds of business needs. On the other hand, cPanel clearly cannot match this level. Moreover, Office 365 is more known and trusted around the world when it comes to business related solutions. So, users start looking for solutions to migrate cPanel email to Office 365/Microsoft 365.
Access to the Cloud Storage
If you choose Office 365, you are going to get cloud storage to keep your documents and files in different file formats. This is not the case with cPanel. Here, users can only access their email. They cannot keep their videos, pictures, multiple files etc. in dedicated storage like OneDrive.
Also Read: Best Way to Migrate Data Between Microsoft Teams?
How to Migrate cPanel Email Accounts to Office 365 Manually?
If you don't want to spend money & are looking for manual & free methods for this operation, check out this solution. Although this method isn't recommended by various IT consultants Microsoft's MVPs due to the involvement of complexities. Users can opt for the manual files only if they want a small amount of data & as the last option.
Step-1. Firstly, login to cPanel with your credentials & click on the Email Accounts option.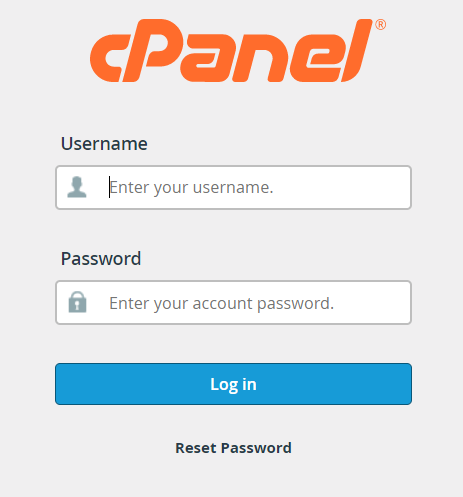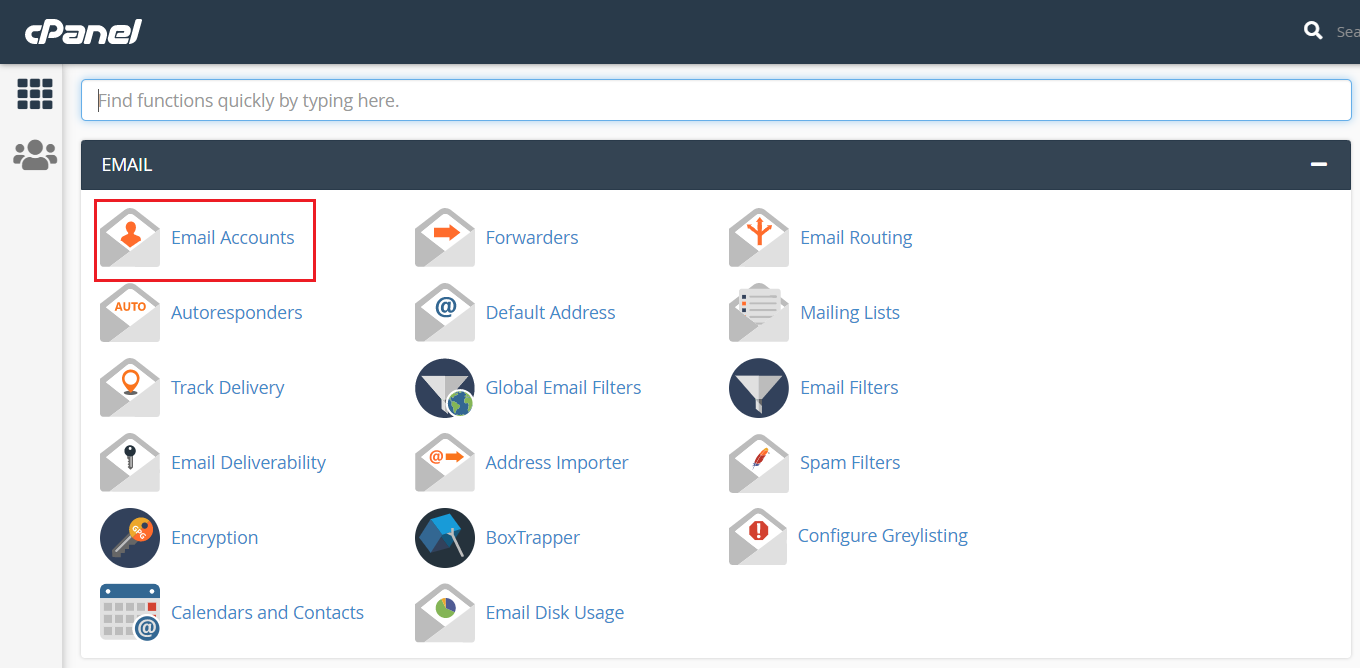 Step-2. In this step, click on the Check Email option in front of the email account whose data you wish to transfer.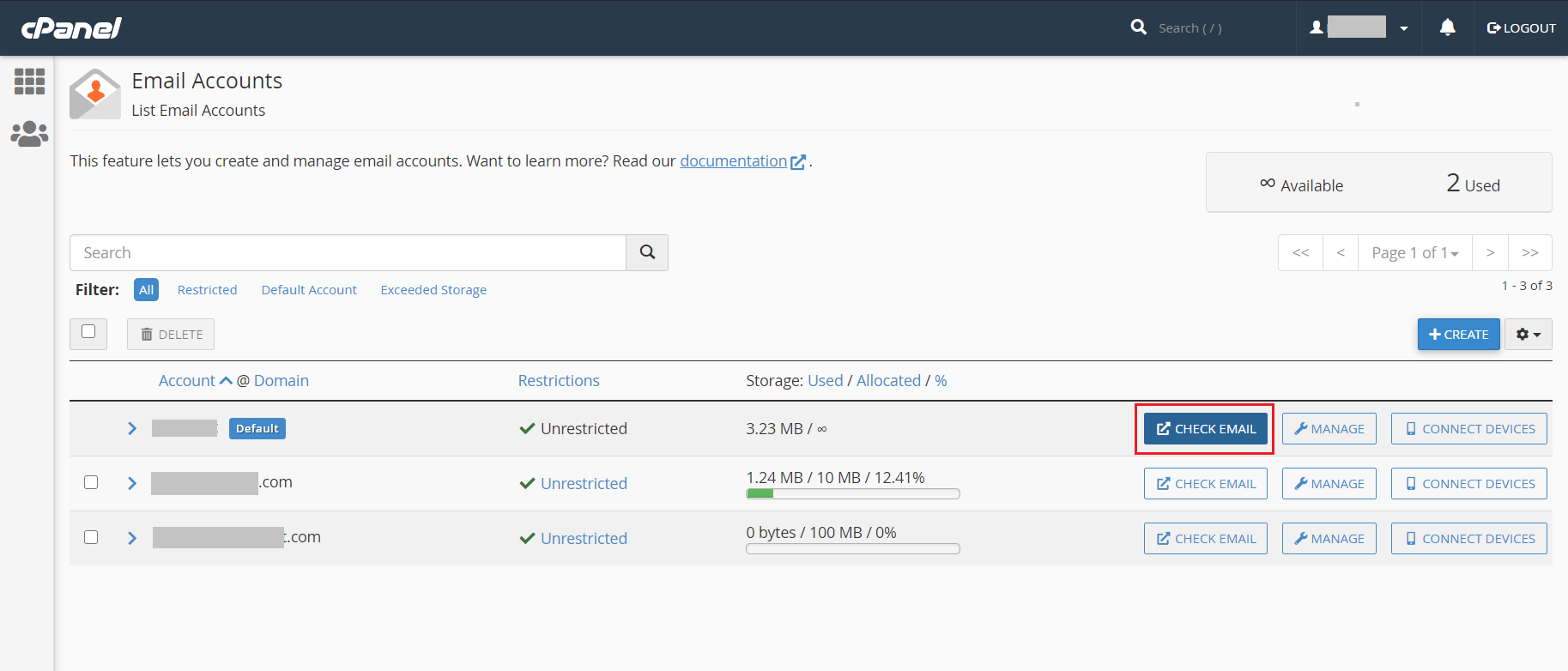 Step-3. Now, click on Horde & then click on the Open button.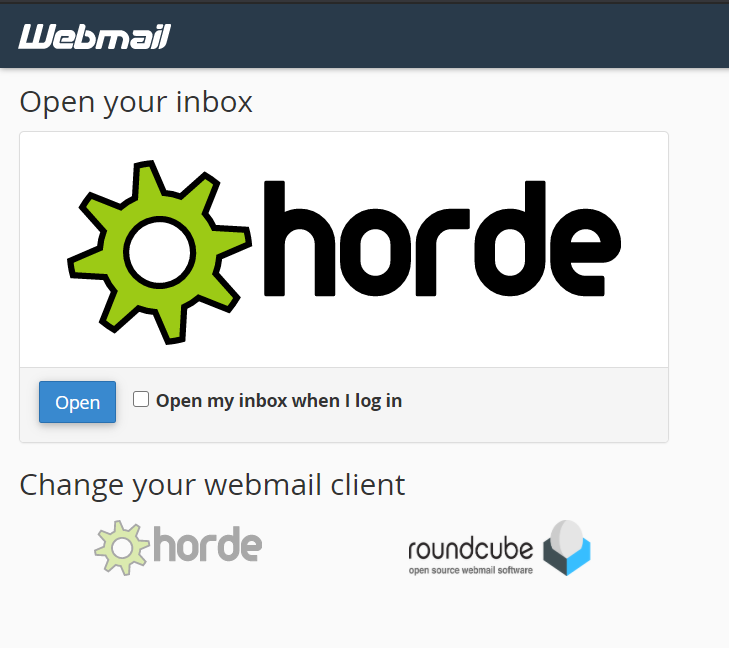 Step-4. Right-click on the desired mailbox folder & then select the Export option.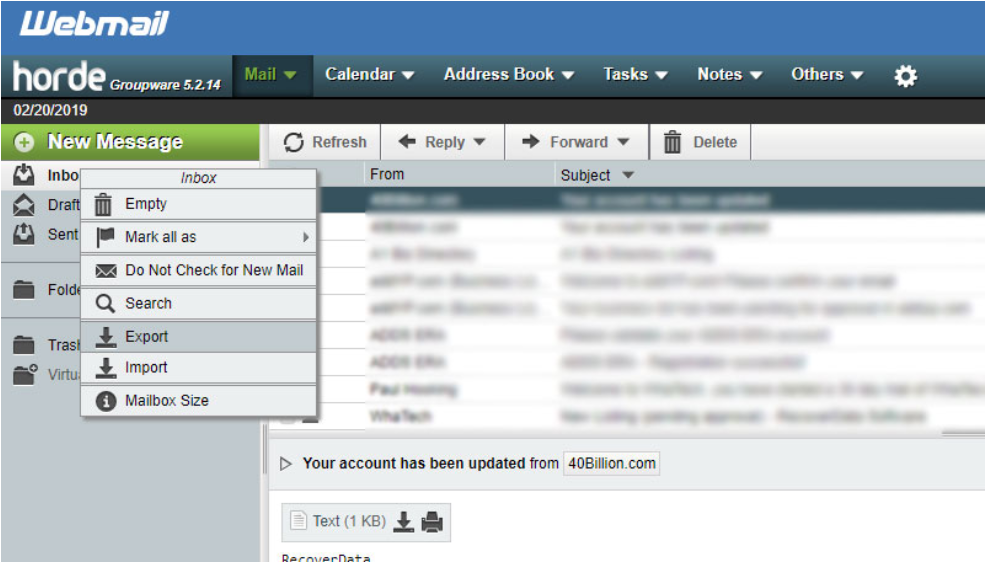 Step-5. After that, select MBOX file format & click on OK.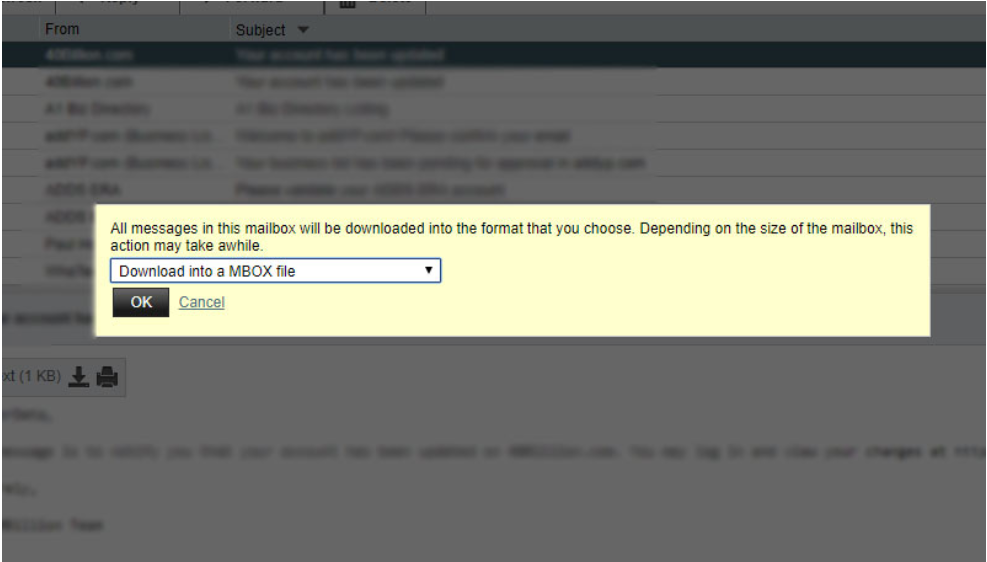 Step-6. Provide a Local Path where you want to save the files.

Step-7. After that, convert the output file into Microsoft 365 supported file format. Once done, just transfer these files to Office 365 using drive shipping or network uploading method. 
If you want to execute cPanel to Office 365 Migration in a safe manner, then simply opt for the automated approach rather than selecting these manual methods.
Know the Best & Reliable Automated Solution
The automated solution is by far the best and most reliable way that users can get for the execution of this operation. This tool can perfectly handle this operation without the users facing any difficulty. Therefore, SysTools IMAP to Office 365 Migration Tool will solve many of the problems users face during the manual method to migrate cPanel email to Office 365. It is developed by industry-leading brands and their professional and skilled developers. That is why it is free from all kinds of bugs and users can experience a smooth data migration operation.
Below are the advantages of cPanel email migration to Office 365 tool -.
Selective Data Migration
Users can migrate selective data based on their needs via Date filer that can avoid unwanted data files to get transferred.
Bulk Data Migration
This is something that users can not perform in the manual method due to various errors & API limitations. However, this tool helps users to migrate email from cPanel to Office 365 in bulk. They can migrate the data of multiple users from the source to the destination as well.
Safety Features at its Best
This modern cPanel to Office 365 migration tool which is secure and prevents any kind of data loss or file corruption during the migration.
Fast Solution
It is much easier and faster to get your results through the automated solution as it can save significant time for businesses as well as individual users. Where manual methods could take months to complete the tasks.
How to Migrate cPanel Email to Office 365 by Direct Solution?
Download and install the tool, then activate it using the license key. Once you are sure that you are all set to start, follow these 6 steps carefully for accurate results. Also, at the end of the operation, download summary or detailed reports to get operation statistics for further analysis.
Step-1. In the Source Platform, Select IMAP & Destination as Office 365 option from the interface.
Step-2. Select Email & Apply the Date Filter for Selective Data Migration according to your preference.
Step-3. Enter Source information & Destination credentials >> Validate all the required Permissions & then Proceed to the next step.
Step-4. Add Users with the use of two available options that is Import & Download Template. This step is crucial for bulk migration.
Step-5. Provide the Source App Password & then Validate User Permissions.
Step-6. Finally, As the last step, Click on the Start Migration button.
To Sum Up
Now, that we've reached the end of this article, it's time for the final judgment. We've successfully covered all major aspects relevant to our topic. This guide for learning how to migrate cPanel email accounts to Office 365 can be really helpful for users who are planning for the same anytime soon.
This includes understanding the needs for this data transfer operation, manual & automated methods. Furthermore, we understood the benefits of the modern approach that justifies the decision for selecting this tool. Just be aware of the fact that a sturdy plan, the right approach & the perfect tool can simplify your task.
Also Read: How to Execute IceWarp to Office 365 Migration?
FAQs
Q- How do I migrate email from cPanel to Office 365 in bulk?
To migrate multiple emails or accounts, use the tool and follow the step-by-step guide. It even allows migration for multiple accounts in one go through the Concurrent Migration option.
Q- Can I transfer only 2 years of emails from cPanel account to O365 account?
Yes, the tool provides a date filter option that can be used to set a date range and migrate emails as needed.
Q- How long does it take for cPanel to Office 365 migration?
Manually, this task takes longer than usual, it can even take several days. But, the tool is the fastest way to perform cPanel to O365 migration on both Windows and Mac OS.