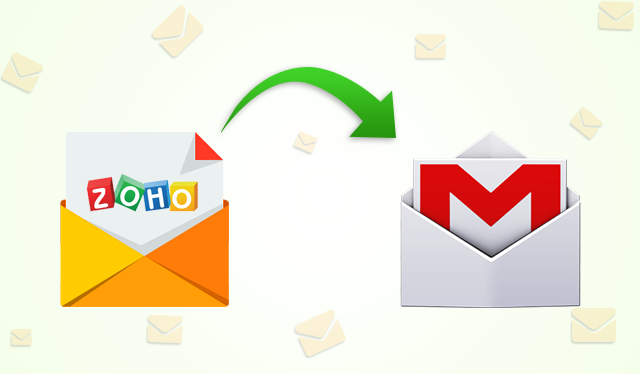 "Being a small organization, currently, we are using services from Zoho Mail. We want to migrate Zoho mail to Gmail (Google Apps). Therefore, we are looking for a solution to export Zoho to Gmail in a simple way without any hassle. If you know a solution, then please let me know. It will be a great help."
One major reason behind Zoho to Gmail migration is the requirements and expectations not fulfilled. Zoho Mail and Gmail both are the popularly used cloud-based email application among the users. Both of them offer almost similar services to their users but still, Gmail leads the race as it offers a better professional environment compared to Zoho Mail.

Therefore, users wish to switch from the Zoho mailbox to Gmail. Considering this requirement of users, we have researched and found a simple procedure to migrate Zoho Mail to Gmail. move down to learn and perform the process of Zoho to Gmail migration.
Manual Approach to Import Zoho Mail to Gmail
In order to export Zoho to Gmail, a user can follow the stepwise manual method discussed below:
1. Log into your Zoho Mail account. After that, click on the Settings icon (Gear Icon) from the top of the Window. Now, from the left-hand menu, click on the "Email Forwarding and POP/IMAP" option.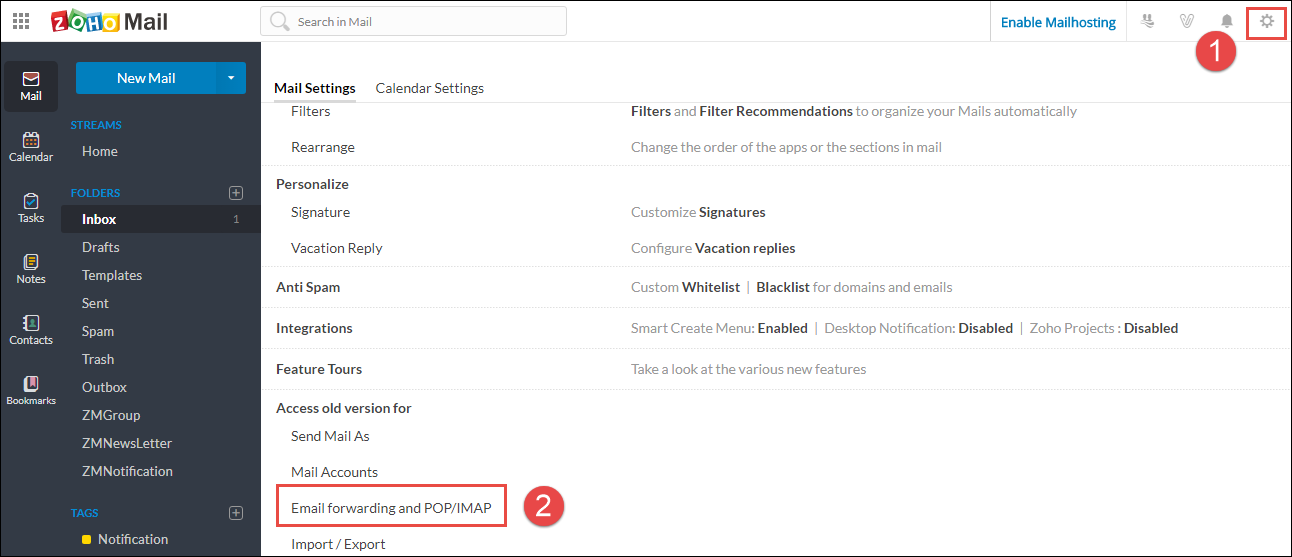 2. In the IMAP Access Section, choose Enable option. Here, note all details of IMAP configuration.

3. Now, you can Login to the Gmail account by entering the valid credentials. After that, click on the Settings >> Accounts and Import tab >> Add Another Email Address That You Own link.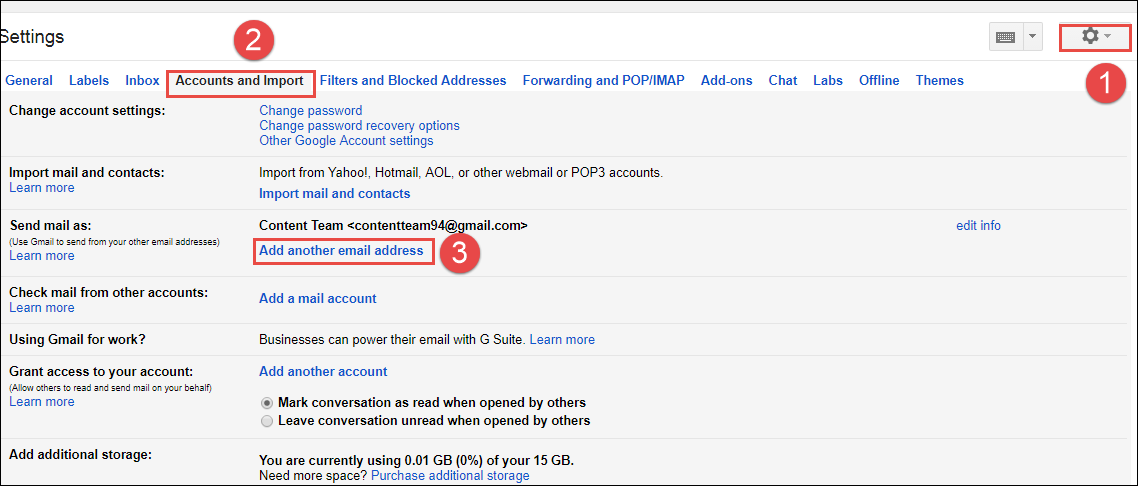 4. You can enter the Zoho email address in the next, and do not forget to uncheck the treat as alias box. Click on Next Step to proceed further.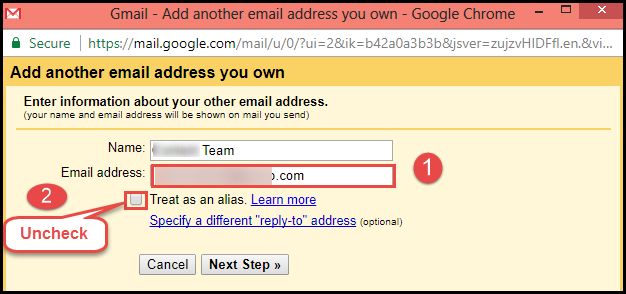 5. Here, in the next window, enter smtp.zoho.com for the SMTP Server. Make sure that you have changed the Port value to 465. Then, enter Zoho email id as username and password for the same. Click Add Account option.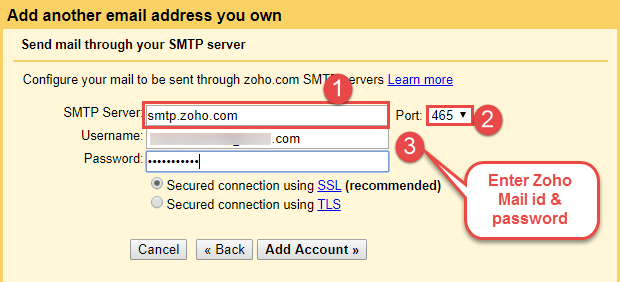 6. After that, open the Zoho email account again, and click on the confirmation link in the email that you have just received.

7. Click on the Settings button from the top of your Zoho email account. After that, you need to click on the Email Forwarding and POP/IMAP.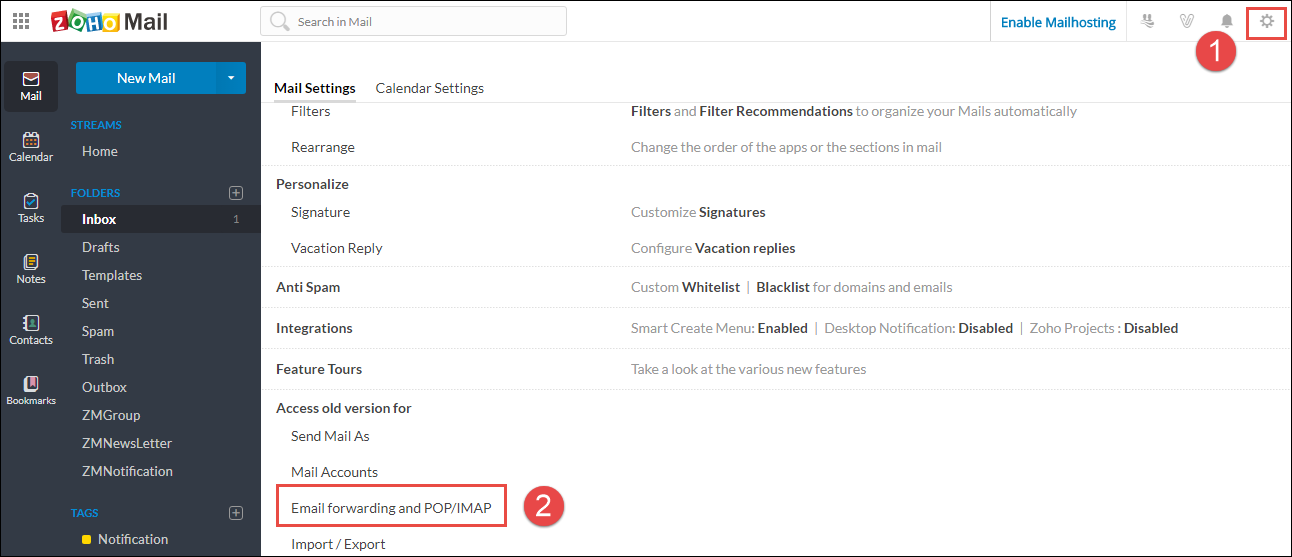 8. Click on Add email address and type the Gmail email address. Then, click on the Add button.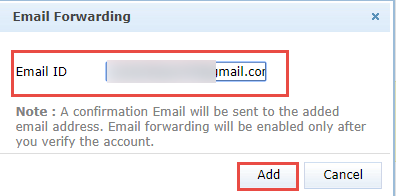 9. A confirmation email is sent to your Gmail account. Click to confirm the email id.
10. After that, enter the confirmation code in Zoho mail account as asked in the email to verify the forwarding.

11. After performing all the above steps carefully, all the emails that are sent to Zoho email address will now come to Gmail address also automatically.
After using the above-discussed method to Migrate Zoho Mail to Gmail, a user might encounter some issues where the user is unable to forward Zoho to Gmail, which is mentioned below:
"I was trying to configure by Zoho Mail account in Gmail by following the step by step by the manual procedure. But, while adding SMTP server and username and password of Zoho account in Gmail, it starts displaying an error stating that "Your other email provider is responding too slowly. Please try again later or contact the administrator of your other domain for further information." I do not understand what to do next because I have tried everything but still getting the same error. Please suggest how I can overcome this issue?"

Alternative Solution to Migrate Zoho Mail to Gmail
An efficient option for exporting emails from  Zoho to Gmail is available for easy data transfer. In order to perform Zoho Mail to Gmail migration, one can use SysTools Zoho  Mail Backup Tool. It permits users to backup your emails to MBOX, PST, MSG, and EML format on the local system. With Outlook supported file, you can import Zoho Mail to Outlook application.
Steps to Export Zoho Emails to Desired File Format
Step 1. Download and Run Zoho Mail Backup Tool and login with Zoho account credentials.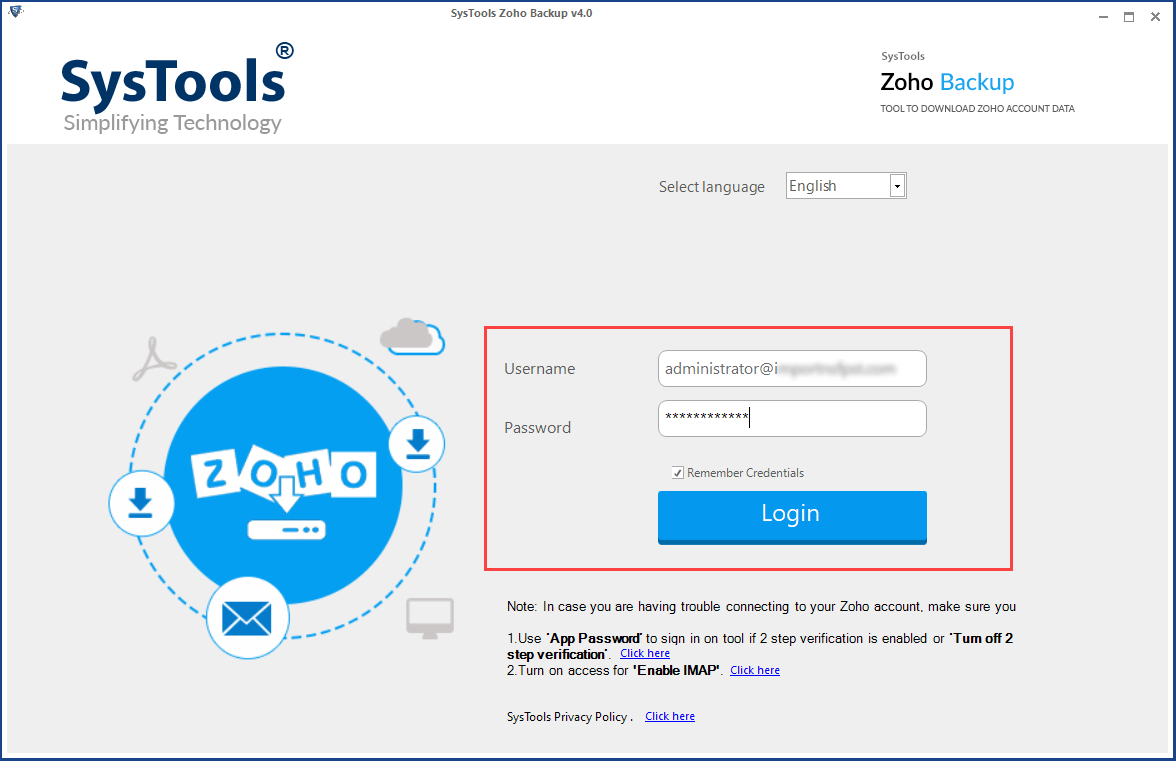 Step 2. Select PST format to export emails from your mailbox.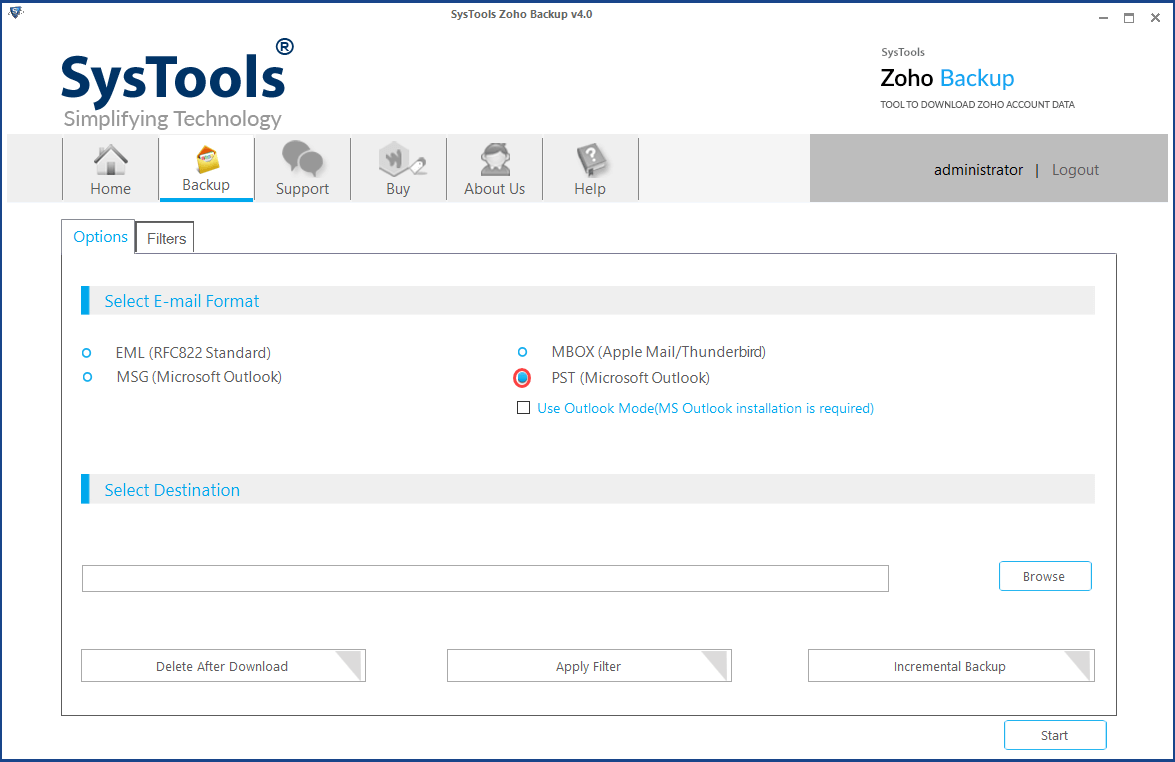 Step 3. Browse a location to save exported emails.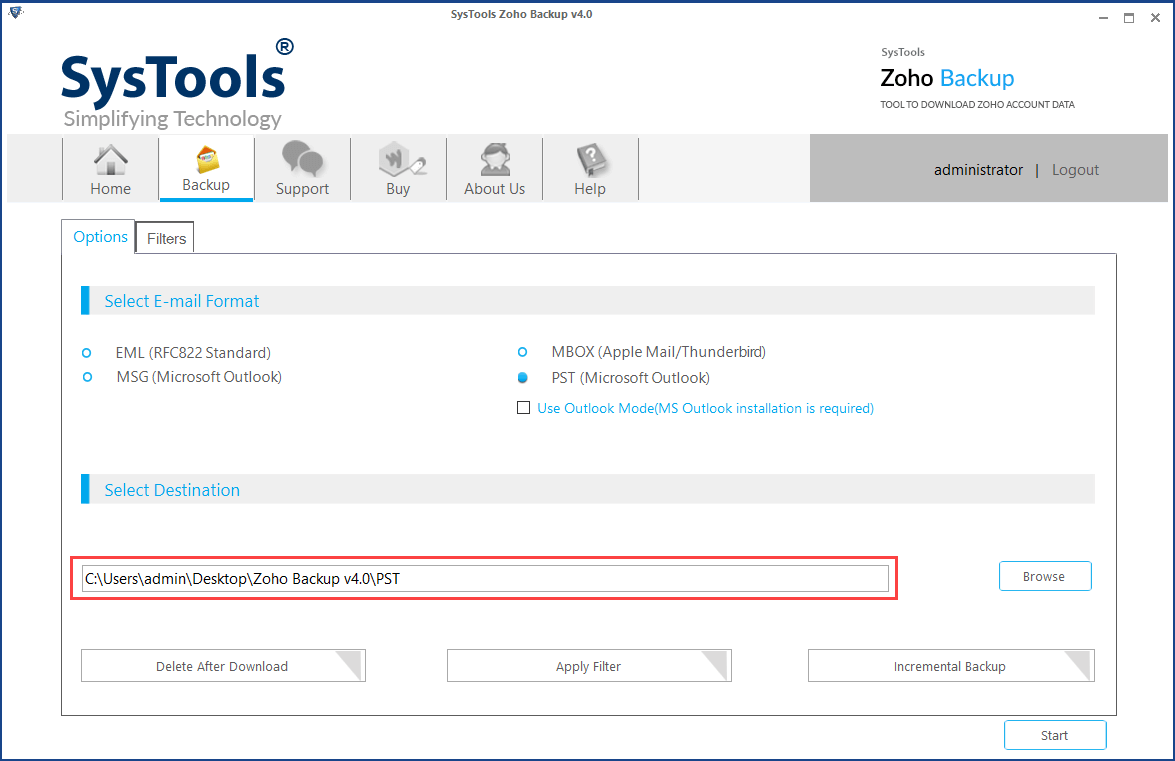 Step 4. Click on Start button to export Zoho emails and wait for the process to complete.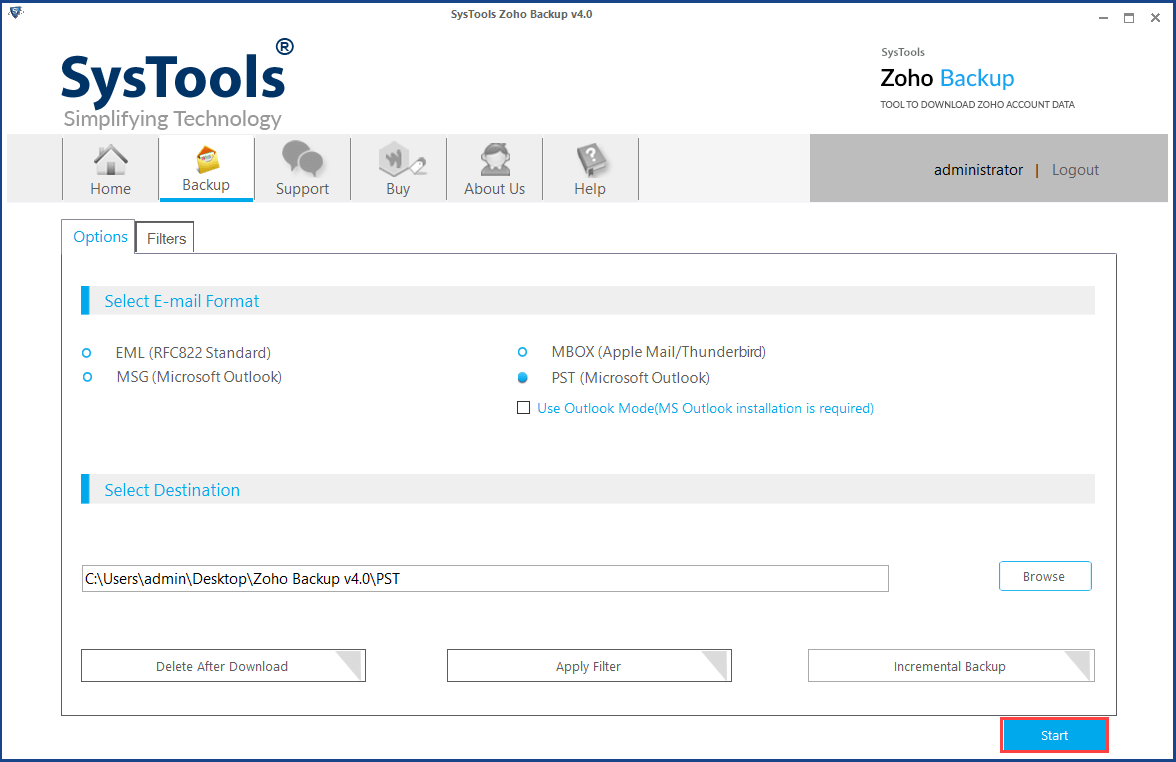 If you have taken the backup in Outlook accessible file format then you can transfer the converted file to Gmail using GSMMO (formerly known as GAMMO) Tool. This will increase the usability of Zoho Mail data as a user can access it any of the supporting email application without any hassle.
Procedure to Import Zoho Emails to Gmail 
Download and Run GSMMO Tool (for users).

Enter Gmail email address and click on Continue.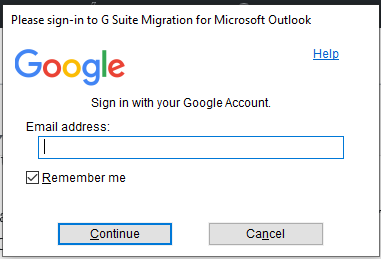 Login with the Gmail account credentials and grant access to grant G Suite Migration tool to access the Gmail account.
Choose format to import file to Gmail (PST file). Choose the previously exported file to import to Gmail.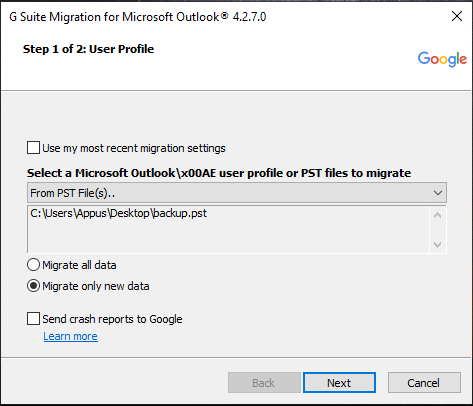 Select Migrate all data or Migrate only new data and click Next.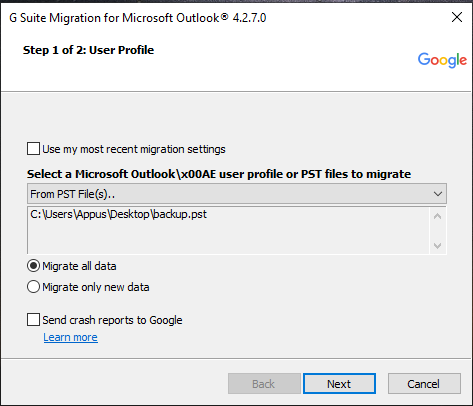 Choose the items to Import and click on Migrate to import converted file to Gmail.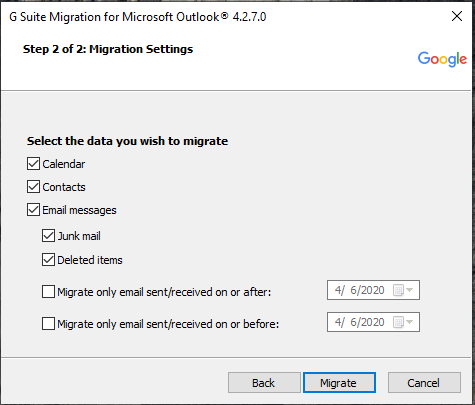 Final Words
Users are continuously searching for the solutions to switch from Zoho to Gmail. Therefore, to resolve this problem of the users, we have discussed a complete step by step procedure to Migrate Zoho Mail to Gmail. Apart from this, an alternative solution to move Zoho Mail data is also suggested.
Common Queries!!!
How do I export Zoho Emails?
Steps to Export Zoho Emails to Gmail are as follows;
1: Download and Run Zoho Backup Tool and login with Zoho account.
2: Select PST format to export Zoho emails.
3: Browse a storing location for end file.
4: Click on Start to export Zoho emails.
5: Open the file in your desktop-based application.
How do I transfer Zoho mail to Gmail?
1. Login to Gmail and move to Accounts and Import settings.
2. Click on Import mail and contacts option.
3. Enter the Zoho mail address and click on Continue.
4. Enter Zoho mail password, POP username, Server host (pop.zoho.com), and port number (995). Click on Continue.
5. Click on the Import option to transfer Zoho mail to Gmail.