How to Move Contacts from Excel to Android Instantly?
Want to move contacts from Excel to Android phone? But did not find a solution? You have come to the right place. In this post, you will get the perfect and effective solution to transfer XLS to Android contacts phone easily.
Nowadays smartphones become the ruling device all over the world and every expensive mobile device is running on Android OS. Mobile devices became a very important means of communication. But on the other hand, many users preserve all their contacts groups, email addresses, names, images, etc. If you are also one of them who want to move all your contacts from Excel sheet to manage their contacts to Android phone then there is not any direct method to move these contacts.
Real-Time User Query
"I usually, preserve all the contacts in Excel file because I found it the best contact management solution for me but, now I started using an Android device. All my old personal and professional contacts are stored in an Excel file. Moving all those contacts to my android seems a bit difficult for me as I need to import contacts from excel to Android. So I really need a good solution for this conversion without any trouble. "
Why Need to Move Contacts from Excel to Android
One can easily access these files for many applications (like WhatsApp, Facebook).
Android integrates with advanced technology-based devices.
Android is capable to store more data items in comparison to Excel sheets
Automatic Solution to Import Excel Contacts to Android
As we all know that there is no manual method to transfer Excel contacts file smartphone, so we provide you the step-by-step procedure of a trusted Excel Contacts Converter Tool. It is truly secure to download and run.
For Windows
For Mac OS
This tool is capable enough to convert XLS contacts to TXT, HTML and PDF. The key point of this tool is the user interface and that is the reason both the technical and non-technical users can easily handle this tool without any technical help. This product supports multiple platforms including iPhone. You can use the application on both Windows and Mac computers.
Move Contacts from Excel to Android – Software Steps
In the upcoming session, we will discuss the simplest ways to migrate excel contacts to the android. The complete process is divided into two steps:
Step 1: Convert Excel to vCard File
Download and install the Excel Converter Tool
Click browse to Select the Excel Contacts file
Preview all files and click on next icon
Finally, Choose the vCard version and choose where to save it
Click the Browse button to specify the destination path to save the resulting file
Finally, press the Export button to convert the Excel file to vCard format.
Step 2: Import Contacts from Excel to Android Mobile
Phone supports vCard file format, so convert excel file to vCard format. Now you need to import calls from excel to your phone. Here's the recipe:
Open it on your Android smartphone
Select contact icon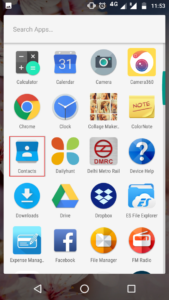 Then you can see your people here. Pick the icon with three vertical dots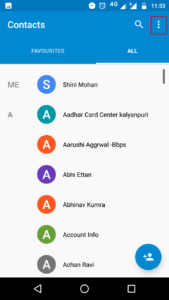 A menu will appear and you should click on the "Import/Export" option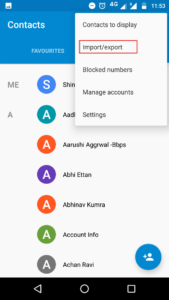 click on the Import from .vcf file option to import Excel file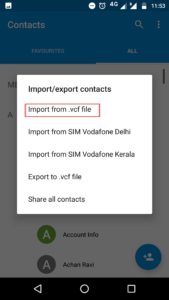 Open the location where the vCard file is stored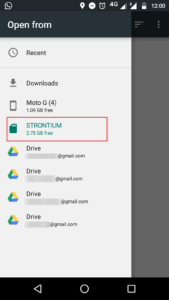 Select the All contacts.vcf file in step 1 to convert excel contacts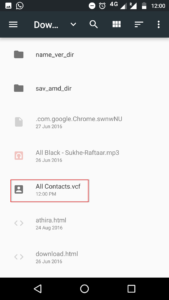 All .vcf contact files will be exported immediately" popup will appear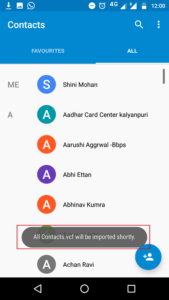 Once the import of contacts from spreadsheet to Android is complete, you will see a notification that the vCard .vcf has been processed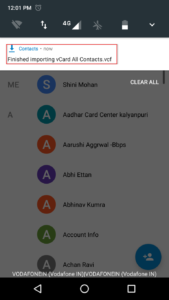 You can now access vCard contacts file from your Android phone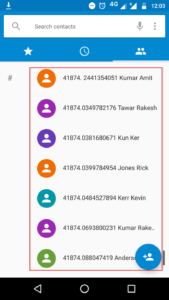 Select a contact to open it and view its contents
You can also save senders to your Google Account for later use. To do this, select the Gmail account you want to import contacts from
Go to where you saved your vCard file and select it
vCard are stored in your Gmail account and you can access your contacts from anywhere using your Gmail ID.
Conclusion
One can easily move contacts from excel to android in a trouble-free manner. This ultimate tool instructs for the conversion. The tool automatically configures all your Outlook account and move the excel sheet into it. This is a standalone tool that enables to transfer of multiple files at the same time.