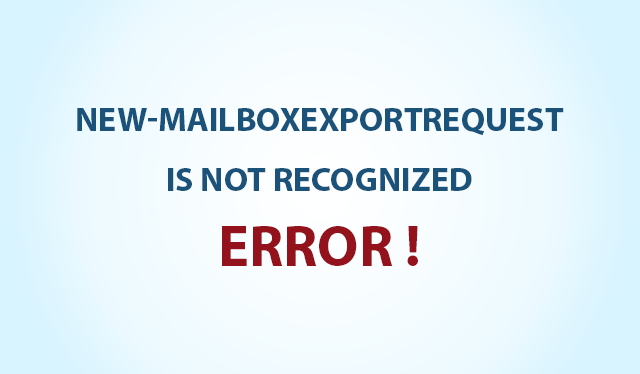 New-MailboxExportRequest is an EMS command that helps users to export Exchange mailboxes locally into PST format. Usually, Exchange administrators use this Exchange Management Shell cmdlet for either backup or migration purposes. However, there are scenarios where users face issues like New-MailboxExportRequest not working or recognized as a cmdlet.
There might be multiple reasons behind this error message, and we are here to understand the reasons and find solutions for the same. You must go through the complete article to find the mistake and get rid of the error message.
Reasons Why Users Are Facing New-MailboxExportRequest is Not Recognized Error
#1: Update Your Exchange 2010 SP1 or Later
Before implementing this cmdlet, it must be noted that this command is available in Exchange 2010 SP1 or the later versions. Therefore, if you are trying to run this cmdlet in previous Exchange versions, then you will face issues with it.
So, it is mandatory to upgrade your current Exchange Server to Exchange 2010 SP1 or newer versions.
#2: Run Cmdlet in Exchange Management Shell as an Administrator
You need the right set of permissions and rights to execute the Exchange commands. Thus, first of all, make sure that you are opening EMS as an administrator to avoid any error messages. This might be another possible reason due to which you are getting "New-MailboxExportRequest Not Working or Recognized".
#3: Assign Necessary Roles and Permissions
You must assign the right set of permissions and roles to execute a particular command. In the case of New-MailboxExportRequest, you have to assign this role to the user account as it is not preassigned by default. It is not even assigned to the Exchange Administrator as well.
You can implement the following steps to assign Mailbox Import Export role to the user:
New-ManagementRoleAssignment –Role "Mailbox Import Export" –User Administrator
Once you have successfully assigned the aforementioned role, restart Exchange Management Shell and execute New-MailboxExportRequest to export Exchange mailboxes into PST format easily.
#4: Check for Any Possible Typos
Most of the time, the users or administrators either type or paste commands from some source. There is a high number of chances that you might have copied it wrong. You have to look out for some extra spaces between, before, or after the cmdlet.
Any typo in the Exchange Management Shell cmdlet can result in New-MailboxExportRequest is not recognized an error message. Thus, you have to make sure that you are running the command without any typos.
If you have cross-checked all the above-mentioned possible scenarios that are resulting in the error message, and are still not able to execute the command. Then there might be some other possible reason for the failure. Moreover, these EMS commands are quite difficult to execute due to numerous pre-requisites associated with them.
So, many experts recommend opting for an automated solution instead of these confusing and difficult to execute commands.
Best Solution for New-MailboxExportRequest is Not Recognized Error Message
There are many users and administrators who go with this automated tool instead of the above-mentioned command due to obvious reasons. SysTools Exchange Export Tool is one such tried and tested solution that helps users to perform the export process in simple steps. The simple user interface helps you perform the export process without going through any complicated steps.
Moreover, there are numerous features offered in this tool that helps users to easily export the crucial Exchange data. The list of those unique features is as follows:
Export All Emails, Contacts, Calendars, Tasks and Journals
Detect, Scan, and Load AD Configuration Automatically
Enables Users to Export Exchange Sub-Domain Mailboxes as Well
Category and Date-Based Filters for Selective Export
Split Outlook PST File into Multiple Parts (Optional)
Maintain Exact Folder Structure as it was Maintained Earlier
Compatible with Microsoft Exchange 32-bit and 64-bit
Microsoft Outlook Must be Installed and Configured for Export Process
New-MailboxExportRequest Not Recognized? Steps for Alternative Method
1: Download software on Windows machine to export data.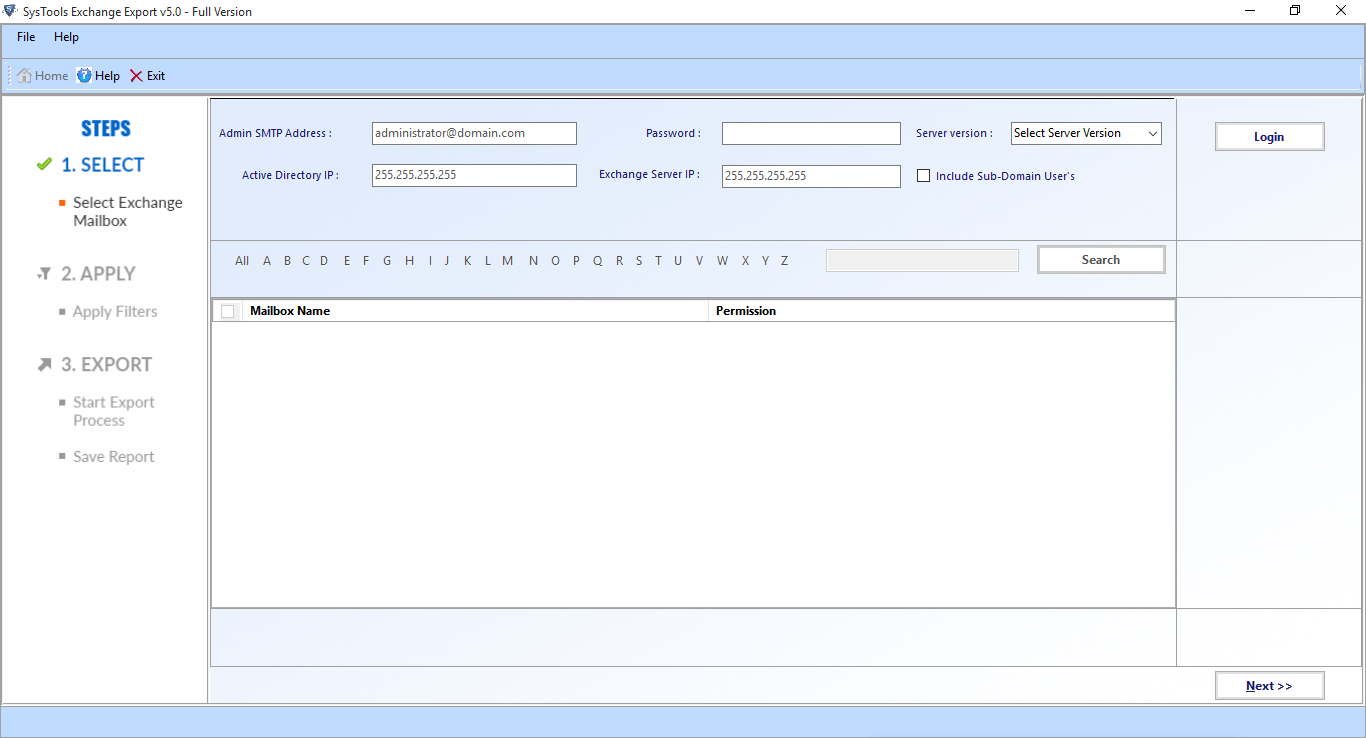 2. The software provides you with a list of mailboxes along with their permissions.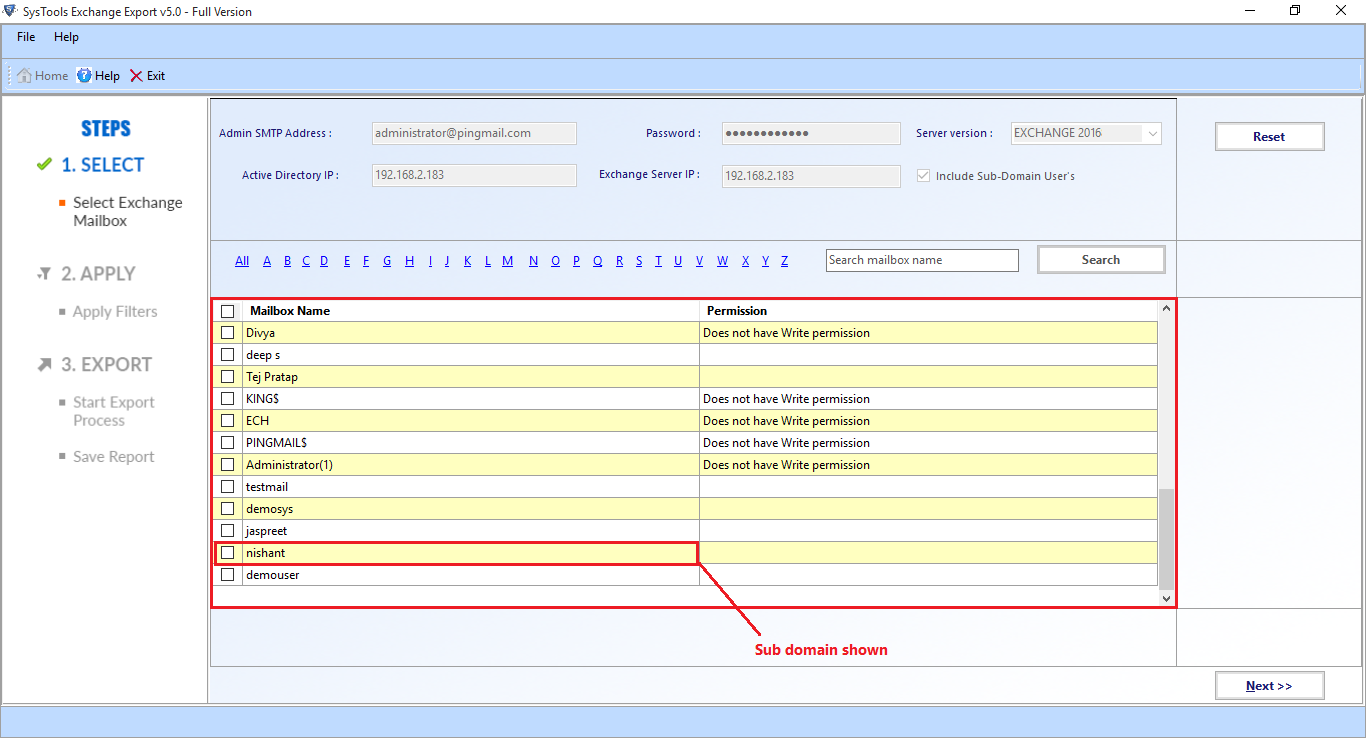 3. You can apply filters for selective export of data.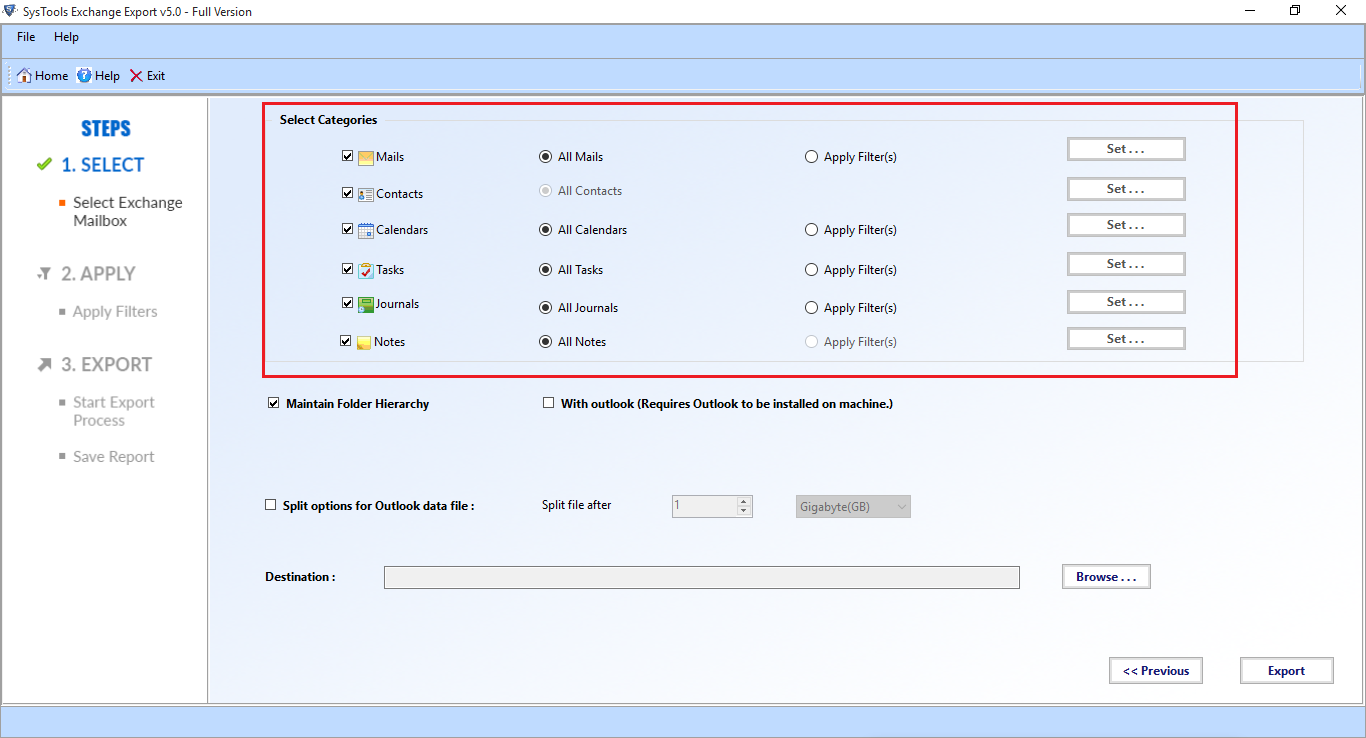 4. The tool will then prompt a process completion message.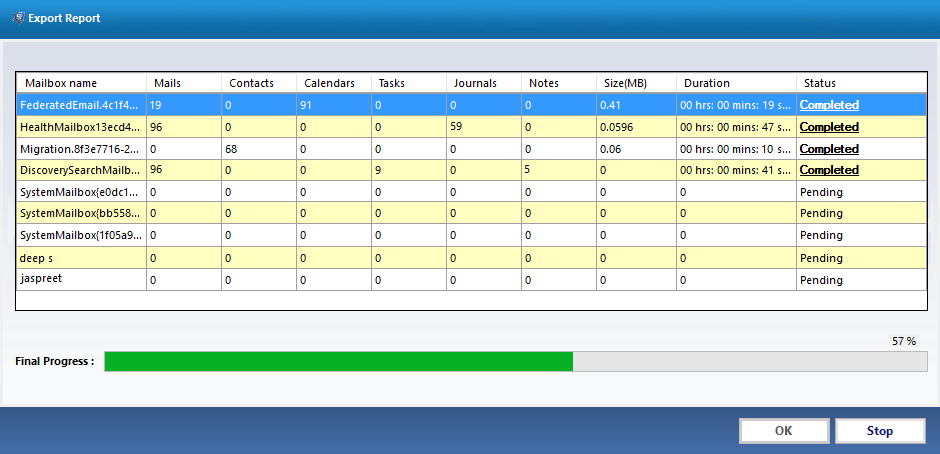 Final Words
New-MailboxExportRequest is widely used by Exchange administrators to export mailboxes to PST in Exchange 2010 and other Exchange versions. However, there are some pre-requisites associated with this EMS cmdlet. These requirements make it complex for users to get the job done successfully. Thus, we have come up with an alternative solution if you are experiencing New-MailboxExportRequest is not working / recognized error message. This expert-recommended software will make your job error-free and effortless.