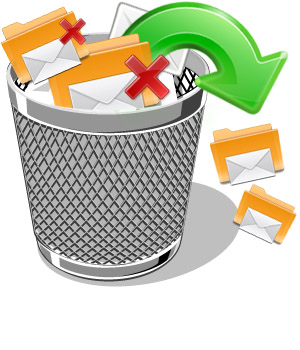 Microsoft Exchange Server is a mail server and calendaring server developed by Microsoft. It allows client users to access and make changes in data files from client end but sometimes it may happen that accidentally you have removed your mailbox from the Exchange server. It creates an extreme situation such as missing important mails. So this article will help you to recover deleted messages in a user's mailbox Exchange 2010 by providing several methods.
The Exchange server never constantly discard the mailbox during the first deletion, It only moves the deleted item to another location called deleted item folder and this process is called soft deletion. In this type of deletion, the associate files of deleted mailbox are not attainable to the user.

The Exchange server adopts retention policy to hold the items in the deleted item folder. Before expired the time period, user can recover soft deleted mailbox Exchange back to its location.
Instant Solution: 
If you want to recover deleted messages in a user's mailbox Exchange 2010 quickly and in a simplified way, for that you can use the advance solution i.e.
SysTools Exchange Recovery Software
. It helps users to recover hard deleted Exchange mailboxes and data items from offline/dismounted EDB file.
 Restore Disabled Mailbox Exchange 2013: Manual Method
Method#1: Manual Process
The Soft-deleted mailbox is in Deleted item folder of Exchange server. From there you can retrieve the mailbox by using the following steps:
Step 1: Select and open the deleted item folder
Step 2: Choose the mailbox to restore disabled mailbox exchange 2013
Step 3: Select Move from arrow option
Step 4: Choose the desired location to recover the mailbox.
But if used Shift+ Del to delete the mailbox, then it will not be present in deleted item folder or the retention period of deleted item folder is expired still Exchange server allows you to recover the deleted mailbox.
Because after the expiry of retention period Exchange server stores the data 14 days in the database. The following steps are used to recover the deleted item by aforesaid process:
Step 1: Click Home tab and select Recover deleted item to recover hard deleted mailbox Exchange 2010
Step 2: Choose the item to recover
Step 3: Click on radio button as per your requirement to restore the data.
Step 4: Click OK
Step 5: Restored item will take place in deleted item folder, from where you can move the mailbox to the desired location.
Method#2: Exchange Management Shell
Exchange 2010 recover mailbox for a deleted user account using the shell and also set retention period.
To set the retention period for 30days for a single user:

To restore multiple mailboxes:

Now, the deleted mailbox retention period is extended, then you can recover deleted items within this duration.

Method#3: Restore Deleted Mailbox items in Exchange
If you have accidentally deleted salient emails and now you wish to recover them back in the inbox then you can try the below-mentioned steps to recover deleted messages in a user's mailbox Exchange 2010
Step 1: Open Outlook and then select Recover Deleted Items from the folder menu.
Step 2: Now, click the emails & select Restore Selected Items option.
With this steps, the item will be restored to the appropriate folder in user's account. But, if you click on Purge or Purge Selected items option, selected items will be permanently deleted from the deleted folder and will never be recovered using any manual method.
Expert Solution to Recover Deleted Messages in a User's Mailbox Exchange 2010: Quick Way
The above manual methods are time-consuming and complicated. There is a chance to lose the data completely if use these methods. So, you can choose professional solution to recover your valuable mailbox items. The Exchange Recovery software is an expert tool which provides an excellent solution to recover deleted user mailbox Exchange 2013/2010/2007/2003 from offline/dismounted EDB file with no loss of data.
This utility renders dual scan mode option which easily recover EDB file from corruption. The Advance scan mode option recovers permanently deleted Exchange mailboxes & data items from loaded Exchange database file and also remove major corruption from  the file. To recover minimal corrupted .edb file users can select the quick scan option.
The software support private & public .edb file and Streaming Media File. It is capable to export multiple or slective Exchange EDB mailboxes (user, archive, shared, disconnected, legacy) and items such as: journals, tasks, calendars, notes, contacts mails directly to Live Exchange Server, Office 365, and HTML, MSG, MBOX, PST, EML PDF file formats.
One can easily extract Exchange EDB to PST and various other formats in no time. The utitliy auto-genrate the export report in CSV file format which stores the success & fail count of exported Exchange mailbox data.
Key Features Of Professional Software
It can quickly Repair corrupted Exchange server mailboxes
Recover Exchange (Priv.edb, Pub.edb) & STM Files
Restores all Exchange mailbox emails and attachments of file type
Recover Exchange EDB files by using quick and advanced scan modes
Export Exchange mailbox to PST file without losing single data
The tool allows you to restore data from EDB file even if Exchange Server is down or inactive
Maintain on-disk hierarchy and keep metadat intact after conversion
Convert selective Exchange mailbox data using category and date filter option
Compatible with all Microsoft Outlook, Windows OS, Exchange Server version
Stepswise Method to Recover Deleted Messages in a User's Mailbox Exchange 2010
Step 1: Download the automated utility, Install and Run it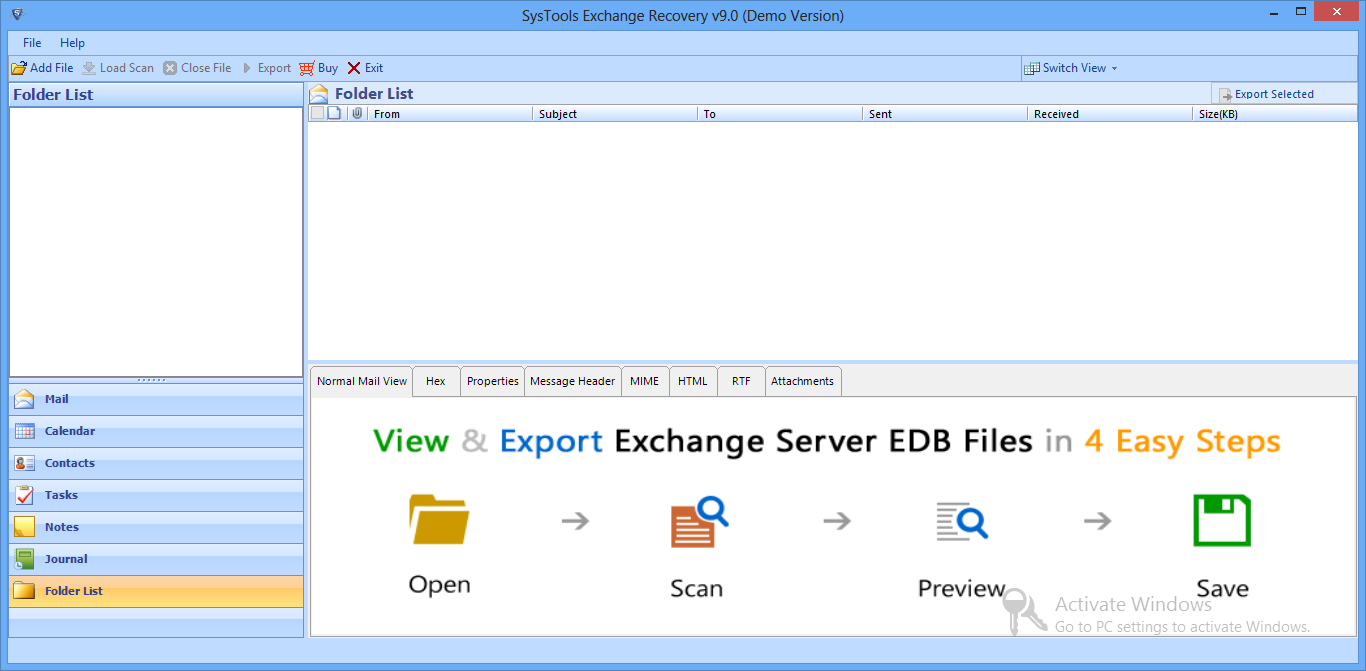 Step 2: Click on Add File > Load offline/dismounted MS Exchange database file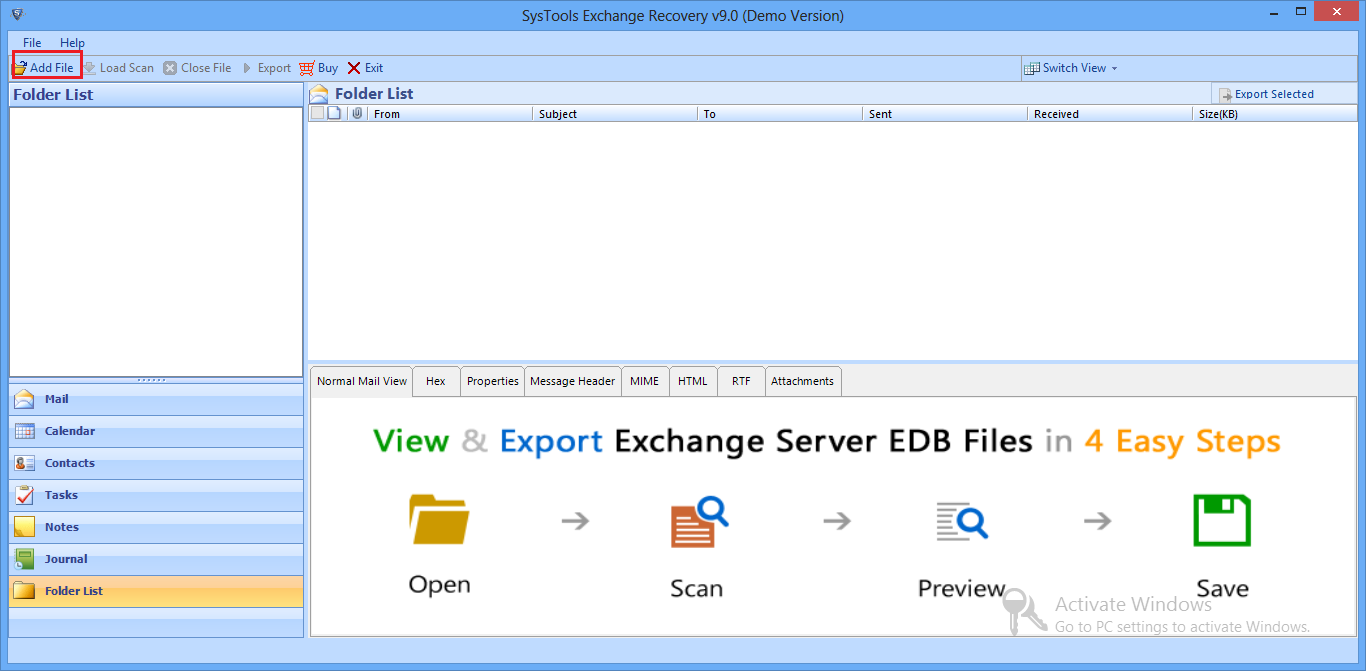 Step 3: Select teh Advance scan mode option > Click on the Add button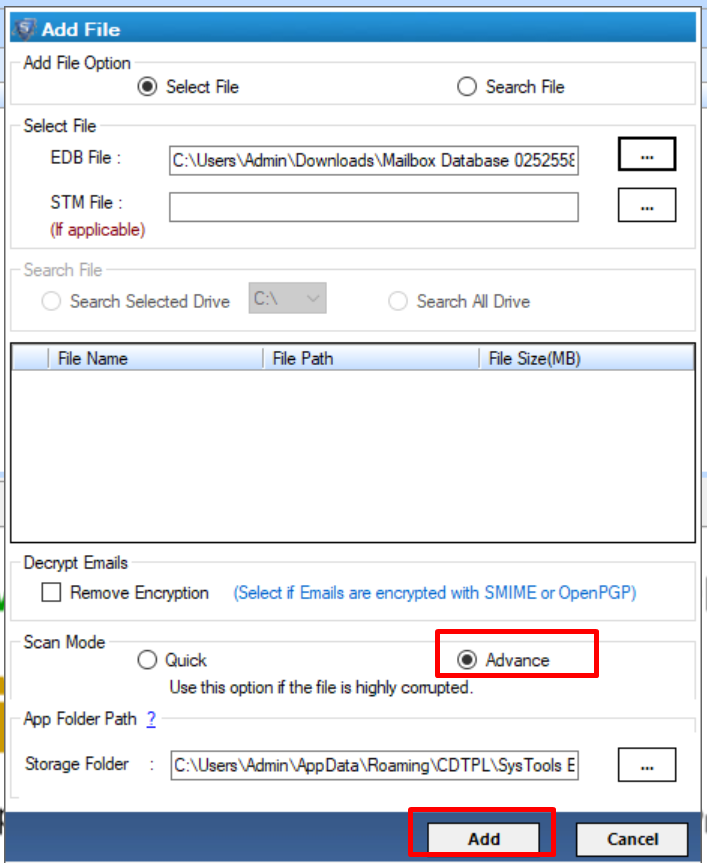 Step 4: Preview recovered Exchange mailbox data > Click on the export button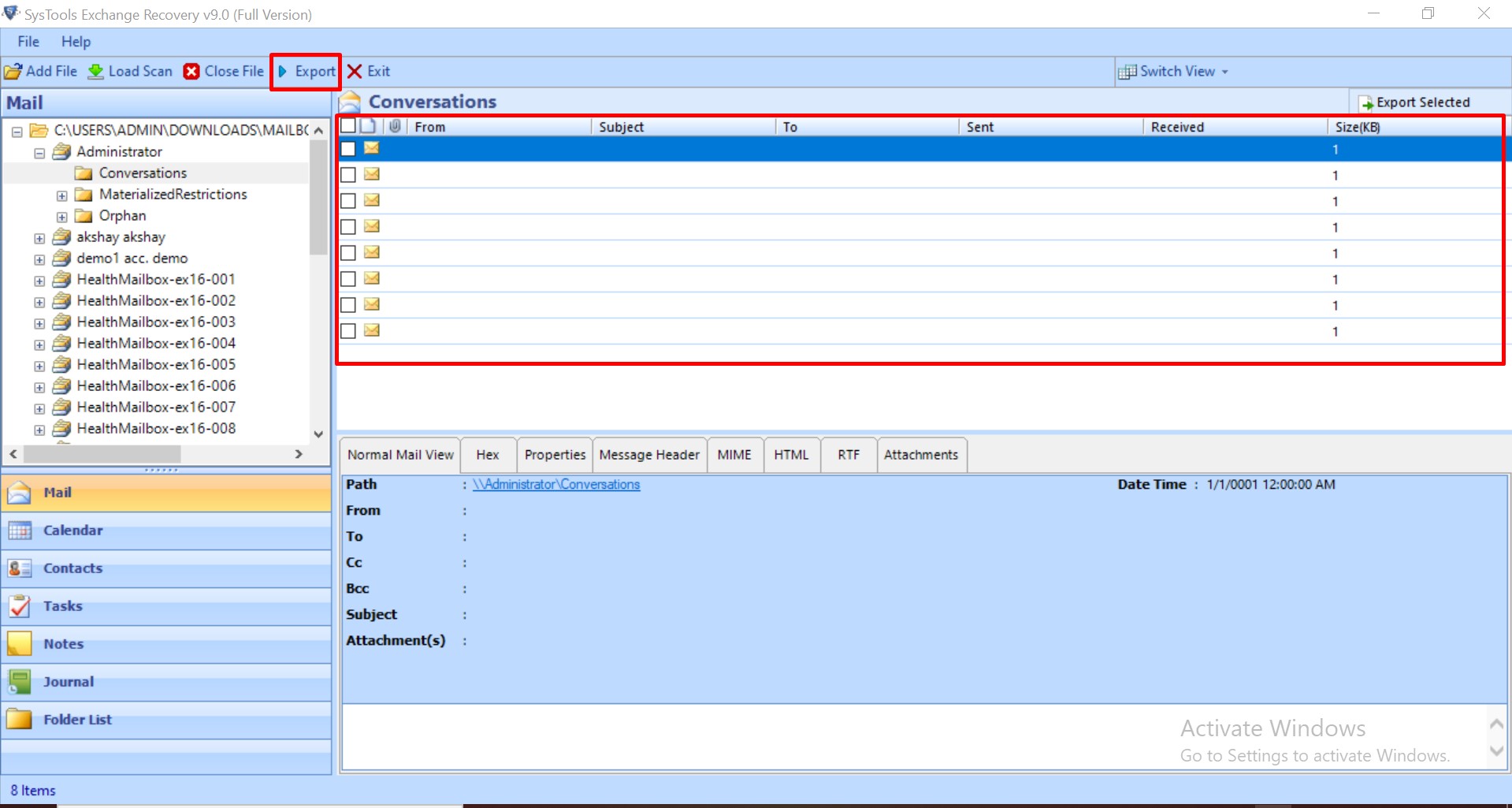 Step 5: Click all Exchange EDB mailboxes > Select the export option > Click on browse button to set target file location > Click on export button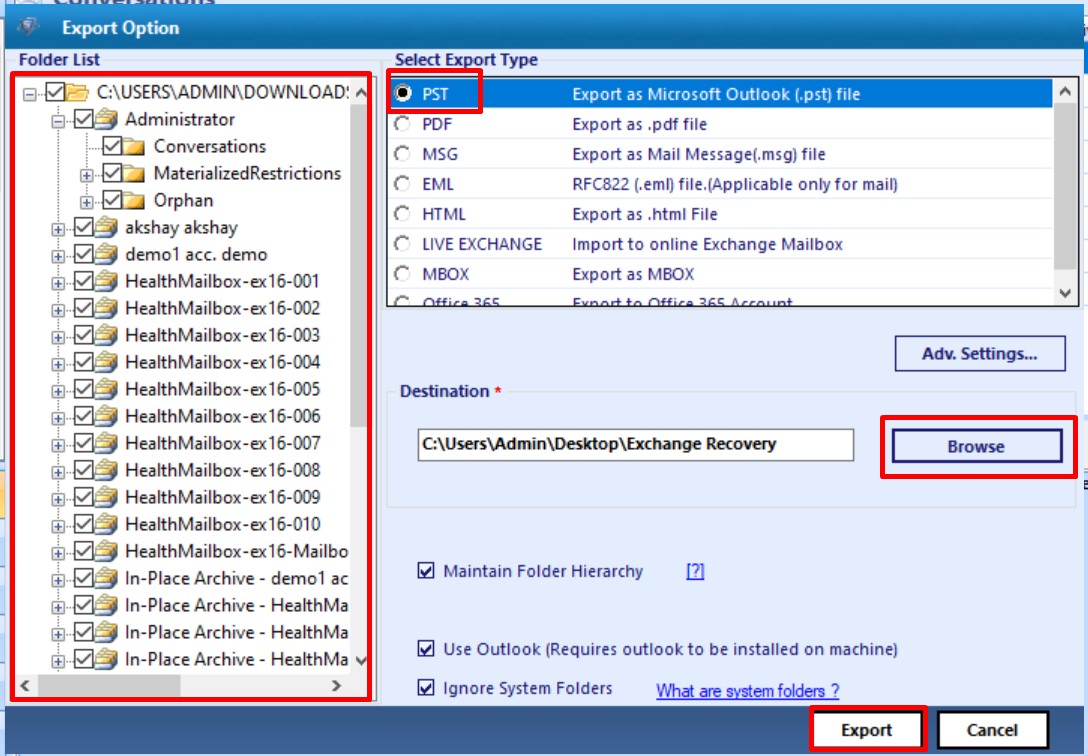 The Exchange deleted message of user mailboxes is successfully recovered and the EDB mailboxes are finally exported to the selected file format.
Conclusion
This post explained recover deleted messages in a user's mailbox Exchange 2010 and express all the manual as well as automated solutions in detail. To overcome the limitations of manual procedures one can use the Exchange Recovery tool, which can restore disabled mailbox in all versions of Microsoft Exchange. And this alternative method is useful for those users who do not have more knowledge about the technology.