How to Recover RAW USB Drive – Fix This Issue
Bad sectors, unexpected power shutdown, virus infection and many more culpable reasons are enough to make any USB drive into RAW file system. User start seeking to find answer for how to recover RAW USB Drive without data loss. You will get answer for this question right here.
User Scenario

"To store family photos and videos, I bought a USB drive. It always works great. However, when I inserted it into my computer yesterday, the error message "The disk is not formatted" Somehow I was on a RAW file system and couldn't access the file. Why it happened? How to Recover RAW USB Drive now? I don't want to lose any of those photos and videos Thanks!"
What is RAW File System?
RAW file system refers to a hard drive state with no or unknown file system. A disk or drive with a RAW file system is also referred to as a RAW disc or RAW drive.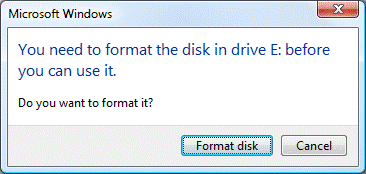 If your hard drive or external storage device appears in RAW format, it might be:
The drive's file system is missing or corrupt.
The RAW drive is not formatted with the file system.
The computer does not recognize the current file system for the storage media.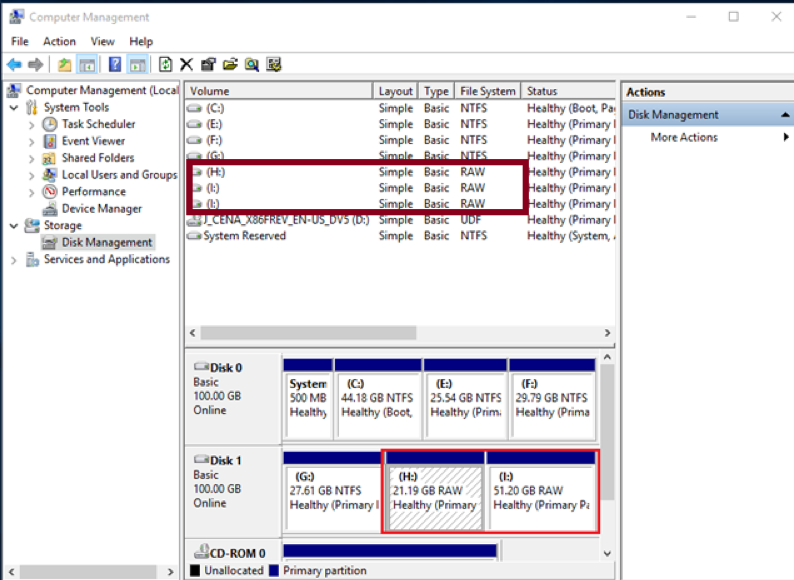 Causes of a RAW Flash Drive
You can check if the flash drive's file system is in RAW format by right-clicking on the flash drive and selecting Properties. Click on the Options tab and you will see that if it's RAW, it contains zero bytes of memory space.
The reasons are as follows:
You have accidentally failed to format the drive to another format.
Abrupt electricity supply due to power break down
Damage caused by viruses and other malware.
Turn off the flash drive while saving, copying, moving or deleting data.
In all these cases, it is possible to restore the file system of the flash drive until the data is overwritten. So immediately stop using it and start your USB drive to recover RAW data from USB.
Some Advantageous Features of the Program
Recover deleted photos from USB drive and Pen drive
ExFAT, FAT (16,32) and NTFS file system recovery
You can preview the recovered data with its properties.
Data recovery after formatting USB drive without limitation
Supports recovering corrupted GPT partition from USB drive
Recover documents, videos, photos, and more from your pen drive.
Advanced search option to find items inside recovered items
Permanently deleted/ shift deleted data is highlighted in red after recovery.
Compatible with Windows 10, 8, 7 and all versions below.
How to Recover RAW Data from USB Drive via USB Recovery Utility
Step 1: Download and run the RAW data recovery software on the pen drive. The program now displays the pen drive connected to the system.
Step 2: Now, select the pen drive from which you lost your data files. When you select a device, all essential features of that drive are automatically detected and displayed by the software.

Step 3: Next, the recovery tool provides two options for flash drive scanning: Scan and Formatted Scan. Select the option to scan mode to recover lost files from corrupted USB drive.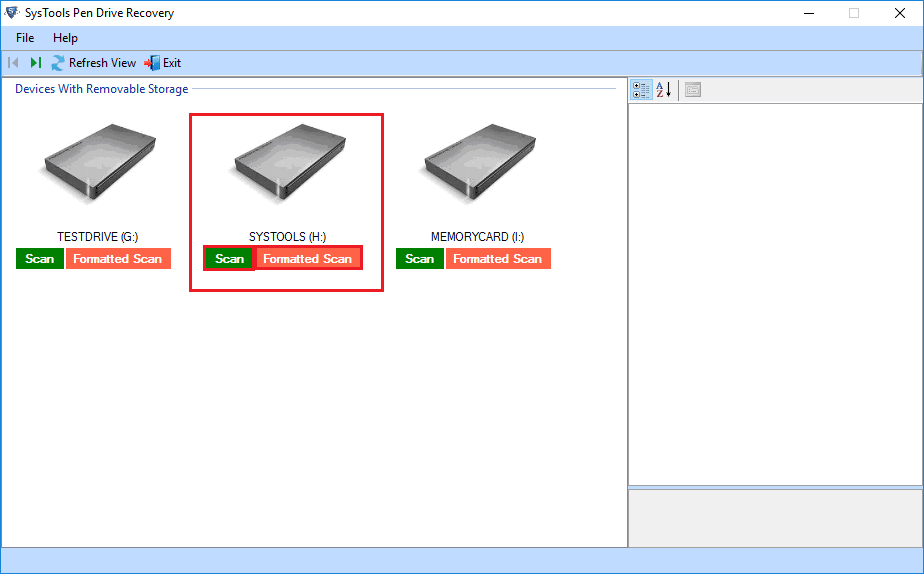 Step 4: Afterwards, the drive scan will start properly. When finished, all recovered data will be listed with the number of items and the folder containing the data will be shown in bold. Here you can preview recovered data from RAW USB drive.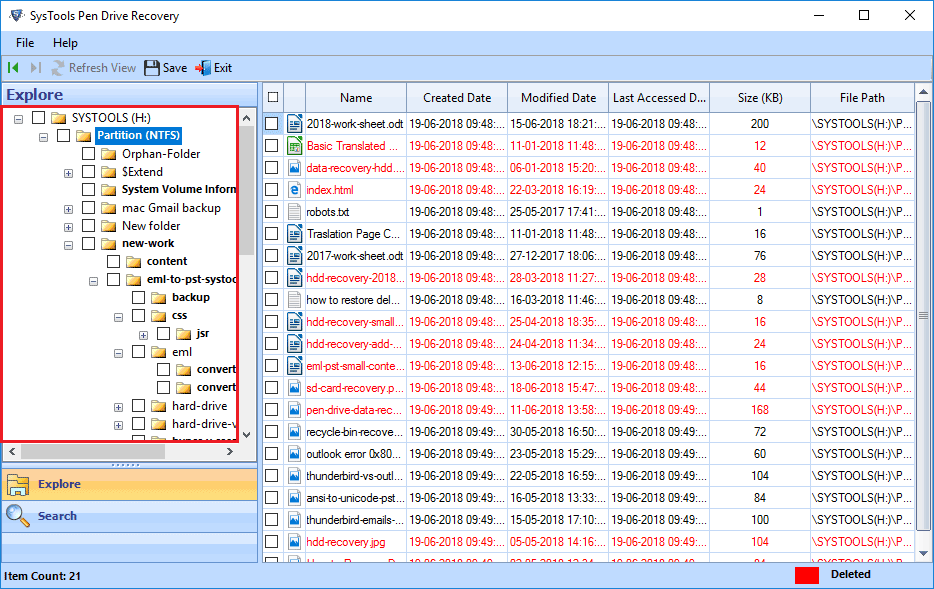 Step 5: Check all the listed data items that you finally need to recover and hit save button. You can directly click on the save button to fully export the all of the recovered raw data from USB drive.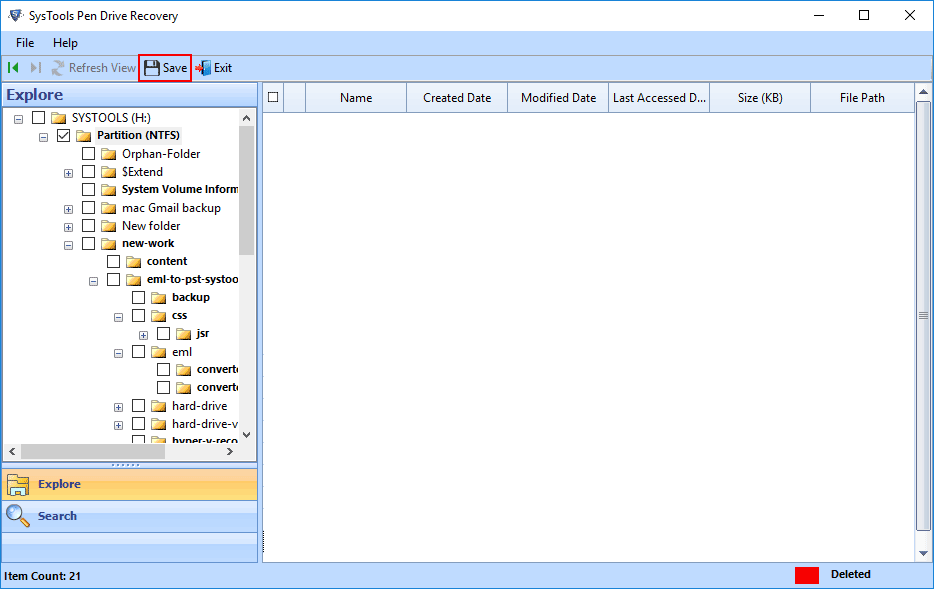 Now all files have been recovered deleted files from OTG Pen drive and now you know that how to recover RAW USB drive instantly.
How to Convert RAW to NTFS / FAT32/ exFAT a USB drive using Diskpart
When you have finally recovered files from RAW USB drive, then you can practice this method to convert RAW to another file system. This method involve the format of drive so it advised to transfer all of your data to other location.
Open Command Prompt and choose to run as administrator
Type Following Commands
Diskpart >> hit Enter
List Disk >> hit Enter.
Select Disk X (where X is the drive letter for your USB drive), then hit Enter.
Clean and hit Enter.
Create partition primary and hit Enter.
Format fs = Fat32 Quick, then hit Enter (you can also use NTFS or exFAT).
Active and hit Enter.
At last type exit and hit the Enter key.
Concluding Words
This blog is entitled for how to recover RAW USB drive. We discussed reasons, straightforward solution to recover RAW data from USB and then turn RAW pen drive to desired file system.