What is vCard File Format (.vcf) Virtual Business Card Digest
What is V-Card file Format or .vcf Extension?
The vCard file format is a Virtual Business Card digest (.vcf) used to store personal as well as business contacts. It is a proprietary file format for electronic business cards i.e, .vcf & .vcard. It can be attached to multiple email messages, but it might be exchanged in another way including World Wide Web or instant messaging. They contain multiple utilities such as name, address, contact number, images, e-mail addresses and audio clips.
Complete Description – What is vCard
A vCard helps a user to send contact details in a proper format which can easily read within other e-mail programs. A vCard File Format is stored as a .vcf file, for sharing entire contact information using the Web. While a user tries to send a vCard, its .vcf file can be sent through message including with an attachment.
Key Features of vCard File Format
The following remarkable features of vCard file are mentioned below:
1. vCard File Freeware
A user allows downloading a SysTools Free VCF Viewer Software online to open VCF file without any consequences. It is free for non-commercial as well as personal use. It has including multiple features like a map, upload pictures etc.
2. Manage Multiple Contacts
All contact information is placed in one place and keeping these details up-to-date for anyone who has their own vCard. VCF file to move contact information from one email information management program to another, as long as both platforms support the .vcf file format. vCard's can contain the name and address information, as well as phone numbers, email address, the logo, images, and audio clips.
3. Easy to Share vCard File Format
vCard contacts and multiple utilities can be shared between various users. It is a reliable file format for electronic business cards that is supported through multiple Desktop email clients, mobile devices, online email service providers and other devices across all platforms
4. Option to Call and Email
vCard has an advance feature which includes a logo, call, emails. A .vcf file extension contains contact information of a person including name, email address, phone number, address, profile image, logo, URLs, audio files, videos and other types of media.
5. vCard Supports Multiple Platforms
VCF file is accepted through multiple email client programs and other electronic devices on such as Windows, MAC, iPhone, Android, and iOS. VCF files are easily attached with email messages and frequently used to import/export contact information between addresses.
6. Import vCard to CSV File and Other Formats
It helps to convert contact files into CSV file format to vCard files. VCF file format helps frequently to import/export or transfer all contact information between addresses.
Technical Description of vCard File
1. File Signature for VCF File Extension
The file signature for vCard is 42 45 47 49 4E 3A 56 43
2. MIME Type of vCard
The standard MIME Type for a vCard is: text/vCard
As of version 4.0 specification, other media types have been used previously which includes
text/directory; profile=vCard
text/x-v card
text/directory
3. Extension of vCard File
.vcf and .vCard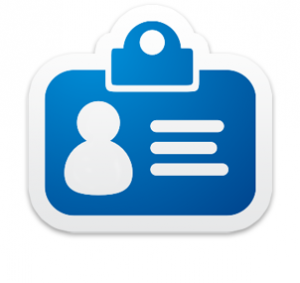 Properties of vCard File Format
vCard helps to define the following property types such as:
A vCard file format consists one or more vCard objects. All vCard begin with BEGIN: VCARD and ends with END: VCARD. Each vCard must carry the VERSION property that helps to specify the version of vCard. Immediately, Version must become after BEGIN, except this in vCard standard 4.0, 3.0, 2.1, which allows being accessed from anywhere in the vCard. Otherwise, several properties can be explained in any order.
R defines required
S defines Supported
SP means special and supported
NS defines no longer supported as a property but could be users like a parameter inside another property.
vCard Support Multiple Platforms
vCard File Format helps to support one or more platforms which allow a user to send or receive business card via SMS on Android
1. iPhone:
It is not possible for multiple users to download or install contact files directly from a webpage to iPhone using Mobile devices. The browser doesn't allow recognizing the .vcf file extension and mime type should be handled. Apart from this, Android and more other devices must be able to handle multiple vCard files easily without any restriction. So if one open iPhone VCF on android then they can access all the VCF data easily.
2. Android:
Sometimes various android devices don't support contact sharing through text messages (SMS) even it cannot support receiving the business cards via SMS. Thus, vCard via SMS is the compatible Application which is able to send and receive business cards (vCard).
3. iOS:
Apple has decided to support vCard file from Web-page within iOS7 and allows the .vcf file extension to import the contacts application within few clicks.
How to Create VCF File?
Similarly, a business vCard are used for exchanging contact information with other users through email and the Internet. The virtual business cards, also defined as VCF cards, are stored in computer's email or contact collection program. VCF cards are easy to create using the current contact information and can also be sent to user's smartphone including the BlackBerry and the iPhone.
How to Create vCard File in Windows Phone
Open email Account and then select "All Program" from a menu bar
Click File>>New>>Contact
Enter contact details into dialog box
Choose a File and then, click on save
Click on File tab and export to vCard file
Localize the directory where a user wants to save VCF card
Finally, "Save" After that, VCF card is now created and saved to Desktop.
How to Create vCard File On MAC
1: Open MAC platform, click on the program's name in the "Applications" folder
2: Click File>>New Card. Next, a user has entered the contact information
3: Now, click on "Edit" button to preview the contact card.
4: Click File>>Save Changes. Press on the contact card.
5: Click on File option and then, Export vCard
6: Locate the directory where a user wants to save vCard extension File
7: Press "Save" Users VCF card is now created and saved to Computer system
Conclusion
After understanding the various aspects of the file, we have presented the entire information to let the users understand what is vCard file extension and its specification details. also, we have discussed how to create a vCard file in Windows and MAC platform.
Read More: Import VCF to PST