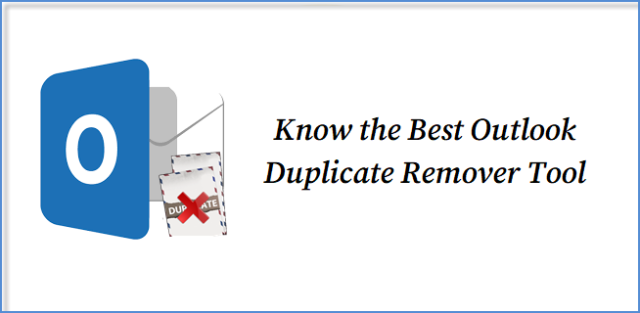 SysTools Outlook Duplicate Remover is one of the best Outlook duplicate remover tool that is specially designed to delete duplicate items from Microsoft Outlook such as email contacts task notes calendar entries and journals. It is a fully secure feature-rich and user-friendly tool to delete multiple duplicate files from outlook PST, OST, and BAK files with or without Outlook installation.
The most prominent feature of this tool is it also draws out duplicate emails from IMAP to configure the account in your Outlook. This Outlook duplicate remover tool is capable of all versions of Windows and supports PST, OST, and BAK files of all versions of Microsoft Outlook.
In this post, I am going to provide my honest review of SysTools Outlook Duplicate with all nitty-gritty details and features.
Is This Tool is Best Outlook Duplicate Remover and Should You Really Buy This?
As we know Outlook does not provide any direct method to remove duplicate items from its mailbox. But with the help of some indirect methods like the Clean up tool and import/export wizard you can remove duplicate items from PST files. But these methods require lots of time according to the size of mailbox data.
And every time a user wants to be enclosed with duplicate items in their Outlook mailbox, then they have to perform these long complex steps. Additionally, there is no guarantee that these manual techniques will remove your duplicate items from Outlook mailbox.
To overcome this problem users can try a tool like SysTools PST File Duplicate Remover which takes all the burden and complexity of the removal process of Outlook duplicate items.
Features of Tool
Well, as we said above this tool is rated as the best Outlook duplicate remover tool by professional experts due to its features. And Some prominent features are mentioned below:
Remove Multiple Duplicates at Once
This tool is capable to remove duplicate items from multiple MS Outlook PST/OST/BAK files at once. Simply add a folder with multiple PST files and software will remove duplicates from each Outlook file as well as the folders in it.
Various Option to Remove Duplicate Items
While removing duplicate items such as Emails, Contacts, Tasks, Journals, Calendars, and Notes from Outlook. This utility provides multiple actions to remove duplicate items from Outlook PST file like Delete Permanently, Move to Deleted item folder, Move to Folder, Put Flag, and Mark as Expire.
Various Action to Delete Duplicates
Delete Permanently: This option will give you the facility to permanently remove duplicates from your PST/OST/BAK files.
Move to Deleted Item Folder: By opting for this option one can move their duplicated items into the deleted items folder in the PST file.
Move to Folder: This feature gives you the option to create a folder in the PST file to move all duplicate items into that folder.
Put Flag: It is a remarkable feature that helps to put a flag to your duplicate Outlook emails. So, you can take action at a later time.
Mark as Expire: Using this option you can mark as expire your duplicate Outlook PST/OST/BAK emails.
Facility to Split PST File
This Outlook Duplicate Remover comes with the new feature which is Split PST File Size. With the help of this option, one can split the PST file size during the process of removing the duplicate from Outlook data file items. The maximum size limit to split the file is 200 GB.
Preserve Meta Properties
Another impressive feature offered by this best Outlook Duplicate Remover software is that it maintains the accuracy and consistency of data and attributes during removing the duplicates from Outlook PST/OST/BAK files. You will get data in the same format with all its associated attributes such as to, cc, header, bcc, message size, etc.
Remove duplicates from Outlook data items
Maintain On-disk Folder Structure
PST Duplicate Remover Tool will be able to maintain the on-disk folder structure while removing duplicate data items from Outlook. It means you will find the exact same on-disk structure of files in the PST file, after completing the process.
Deduplication Live Status
Once you add the PST files for the duplicate data removing process, the software will show you the current status of each file. Now once the process of deduplication is started you can able to see the live status.
Provide Various Fields for Deduplication
Remove Duplicates from Emails, Contacts, Calendars, Tasks, Notes, Journals using various fields such as Full Name, Email Address, Mobile Number, Job Title, From, BCC, CC, Billing Information, Conversion Index, and many more.
Also read: How to Prevent Duplicates in Outlook
Two Procedure to Delete Duplicates from Outlook
Draw out Duplicate Items from Single Folder: If users want to delete duplicate items from a particular folder then, they can check this option. PST Duplicate Remover will compile each folder separately and remove all duplicates from that specific folder. This option is useful when you do not want to delete duplicates across all folders of the Outlook PST file.
Across Outlook Folders Deduplication: If users do not know about how many duplicate items are in their Outlook mailbox, then they can go for the Across Folder(s) option. The software will analyze the whole PST file and draw out duplicates. This option works best in the case where you need to remove duplicates from all folders of Outlook PST at once.
Detailed Working Steps of Tool
1: First download and launch Outlook Duplicate Remover Tool as Administrator on your machine.
2. After launching the software you will see options to add files
Add Files(s) or Add Folder if you want to remove a duplicate from the particular file then choose to add file option.
3. If you want to remove duplicated from folder independent, then choose the Within Folder option. Or if you want to remove it from across the PST folder then choose Across Folder.
4. Now, from the select option choose to Find Duplicates in All Folder or you can customize your removal process by selecting Find Duplicates in Selected Folder.
Note: If you want to remove duplicate data items from configuring outlook profile then use Outlook mode It will give you an option to find and delete duplicates item from configuring outlook account.
5. After that choose the destination option to select the desired destination location to save the resultant file.
6. Tick the checkbox options like Mail, Calendar, Task, Contacts, Journals, Notes from the select item types option.
7. Now select one or more fields to customize your duplicate removal process from the specific duplicate criteria option.
8. If you want to apply any date filter during the process of deduplication, then select the apply filter option.
9. After choosing the date filter option next step is to select the action that you want to apply on
10. Select the split PST file size option if you have a large size PST file
11. After all the settings, click on the Next button to start the deduplication process
12. Once the process is completed successfully you can view the complete deduplication status in CSV format.
How This Tool is The Best Duplicate Remover Tool Than Others?
Remove duplicates password protected PST/OST/BAK files
Option to select a category and also you can exclude an unwanted category
Option to split PST/OST/BAK according to your preferred size
Add or skip Duplicate field properties as per your choice
Option to view listed PST files on the software along with its attributes
The Deduplication process is faster than any other
Very user-friendly interface
Maintains data integrity
Can be operated by beginners and professionals
24×7 Support from SysTools Team
One-time purchase utility
Pros & Cons of Duplicate Remover Tool
Category & Date filter options.
Doesn't require Outlook Installation.
No file size limitation.
Remove duplicate from Outlook PST/OST/ and BAK files.
Generate unique & deleted duplicate items in .csv extension.
Cons
This tool is not available for Mac OS
Also Read: How to Solve Mailbox Full Issue in Outlook?
Conclusion
When a user wants to remove duplicate items like emails, contacts, notes, calendars, tasks, and journals from Microsoft Outlook, then they need the help of the best Outlook duplicate remover tool to make the process easy. It's not possible to trust any random application for a sensitive task that involves important data and the risk of loss. But, Outlook Duplicate Remover Tool is one of the trusted and secure utilities that can perform a complex task of the Outlook deduplication process without any hassle.