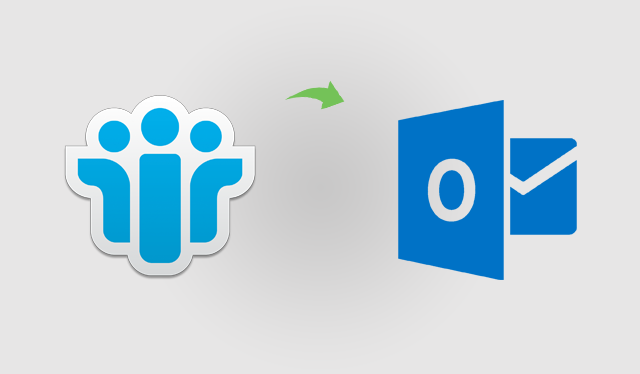 Lotus Notes and Microsoft Outlook are one of the pioneer desktop email clients that are being put to use for communication in large as well as small-scale organizations. While Outlook belongs to the Microsoft Office suite, Lotus Notes is a product introduced by IBM. Lotus Notes database is stored in NSF (Notes Storage Format) file and Outlook's database is stored in PST (Personal Storage Table) file. In this post, we will focus on the ways, which can be set up in a manner to convert NSF archive to PST files. Moreover, the reason that calls for this conversion is also discussed.
If you are moving out of space in your account of Lotus Notes for saving emails and do not want to delete them, then you can use the option of archiving, which archives all the emails. The archive folder clutches the strength to save numerous amount of emails. The most crucial usage of this archive folder is at the time when there is a requirement to export Lotus Notes emails to Outlook or any other platform.
Suggestion, The mention manual steps are works only in Exchange Server 2003 and Exchange Server 2007 version. For the above version, a user must prefer a third-party tool i.e SysTools Export Notes to migrate NSF files into PST with Lotus Notes.

Need To Export Lotus Notes NSF File in Outlook
The most common requirement to open Lotus Notes archive in Outlook is the cross-platform migration. Due to some limitations of IBM Lotus Notes, users require migrating from Lotus Notes to Outlook PST. Conversion of the archive folder of IBM Lotus Notes permits the migration of everything from emails that also includes old ones, collectively to the account of Microsoft Outlook. Since NSF files are not supported in Outlook email application so here raises a question that how to open .nsf file in outlook.
Methods to Convert NSF Archive to PST
There are numerous of manual ways available to convert NSF to PST file format. Out of which, one of them is by setting up connectors, which serve two main resolutions. First, they convert NSF Archive to PST and vice-versa. It gives synchronization of the directory in both the directions. The most widely working connectors are listed below:
Method 1: Microsoft Exchange Migration Wizard
One can utilize the Wizard for the extraction of archive folder from IBM Lotus Notes. The connector comes up with an option to perform the migration of the archive folder in one or two steps only. If the user needs to carry out the procedure of conversion in a single step, then the wizard will extract all the archive folder file from IBM Notes and import it to the Microsoft Exchange server. When Microsoft Outlook is configured with Exchange server then, IBM Notes NSF data file can be extracted from it in the form of Outlook .pst file.
Note: This wizard to export NSF emails to Outlook only supports the working on the edition of Microsoft Exchange server 2003. Therefore, if there is any latest version of Microsoft Exchange server then, this connector is not useful in such situation.
Method 2: Microsoft Exchange Transport Suite
The Transport suite is another connector introduced by Microsoft that makes easy for coexist and export Lotus Notes emails to Outlook. As Exchange Server 2007 comes equipped with the console of Exchange management similarly, Transporter Suite comes up with the console of Transport management. This is done in a manner to make the administrators comfortable while operating this tool. The migration suite comprises of five components, of which the Mailbox Migration as of now is our priority. The mailbox migration actually executes the migration of mailboxes, which contains NSF archive folder from IBM Notes to .pst. From Exchange server, an archive .nsf can be extracted as .pst file once Microsoft Outlook is synchronized with it.
Conclusion
There are numerous of email applications available in the online world. Therefore, to manage the data most of the users need to convert NSF Archive to PST file format. In the above discussion, we have discussed ways to perform the conversion in an efficient manner.