"Recently, I am working on a college major project with my project partner. We both have individual reports containing details regarding the project. But, the issue is we have to submit the project report on an urgent basis. Due to which we want to combine PDF reports. Please suggest to me how to merge 2 different PDF files into one document".
PDF files are widely used as they are easy to share and manage. One of the most advantageous features of this file format is that they are independent of hardware, software, and operating systems they are viewed on. These files contain unlimited information and can be compressed easily, which makes them easy to exchange. However, a large number of PDF files are difficult to manage. Due to which users demand to merge PDF files into one document. In the following segment, one can learn the benefits to merge multiple PDF files into one PDF and the reliable solutions for the same.
Note: If you are finding the solution to merge two PDF files. Then, you can try Free version of SysTools PDF Merger software. It provides the perfect results within a short span of time.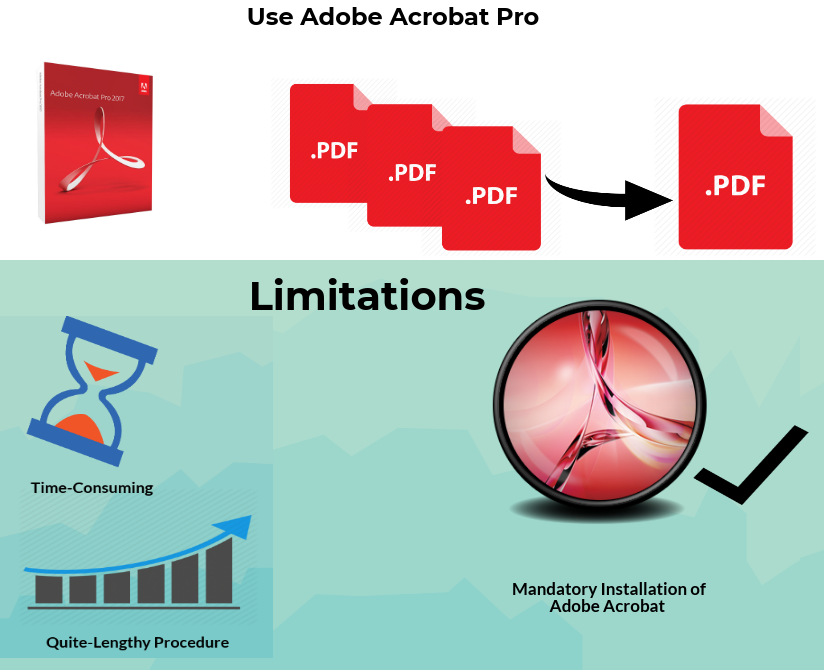 How to Merge 2 Different PDF Files into One Document Manually?
Users can easily merge 2 different PDF files into one document with the help of Adobe Acrobat Pro. It provides the facility to merge two PDF files. This can be done by using some useful steps:
First of all, launch and open Adobe Acrobat Pro application on the local machine
Go to the File option and then, click on Create
Now, click on 'Combine Files into Single PDF'
After this, select the files you want to merge by clicking 'Add File' option
From the Add Files window, select the PDF files one by one that you want
Click OK to start the PDF combining process
You can also preview all PDF files in the Adobe Acrobat Pro window
Select the PDF files in the order you want to merge and then, hit Combine button
Once you click the Combine button, the PDF merging procedure gets started
After some time, PDF files will get merged into single PDF file
Save PDF by clicking 'File' and then 'Save As' option
Select the destination location to save the resultant PDF file and give name to output PDF file
After this, access merged PDF files
Limitations of Manual Solution to Merge Two PDF Files
With the help of the Pro version of Adobe Acrobat users can merge 2 different PDF files into one document, but it has some drawbacks. Some of them are given below:
Adobe Acrobat Pro installation is mandatory to merge PDF files
Lengthy and time-consuming process
The manual process can be technical jargon for many non-technical users.
Automated Solution to Merge 2 Different PDF Files into One Document
As we have described that the manual solution requires the installation of Adobe Acrobat Pro. But, it is not suitable for users who are not having Acrobat pro. So, to resolve the issue and for the perfect results, users are advised to use PDF Merger software. It is a multi-featured tool offering several options to the user to make the task simpler. Moreover, it also comes with a user-friendly interface that can easily be understood by novice users as well. Along with this, users can also divide pdf files into small parts.
Working Steps to Merge 2 Different PDF Files into One
In order to merge two PDF files using this software, one needs to follow below-mentioned steps:
Download and Install PDF Merger Tool
Then, click on Add File or Folder to insert PDF files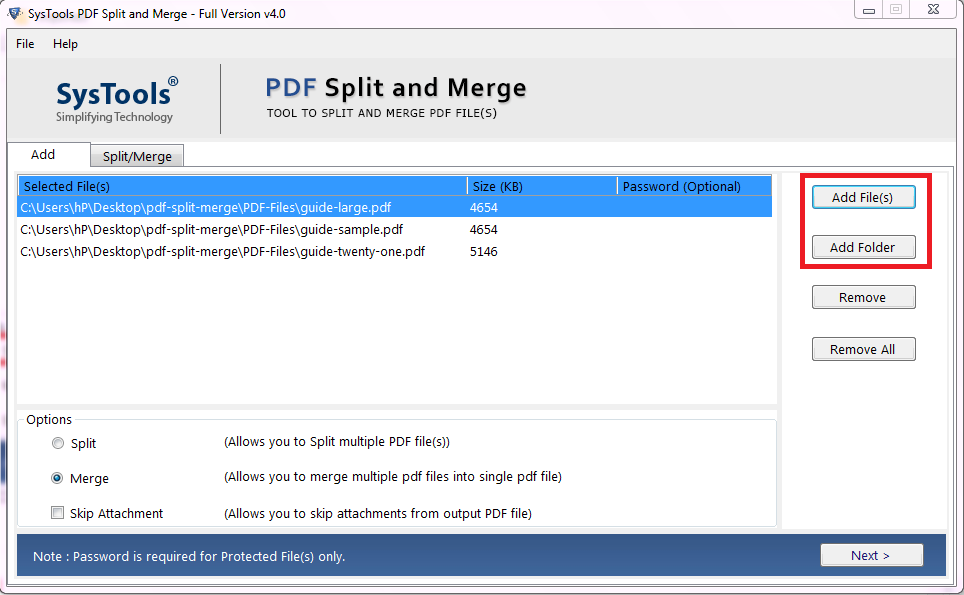 After this, click on Merge option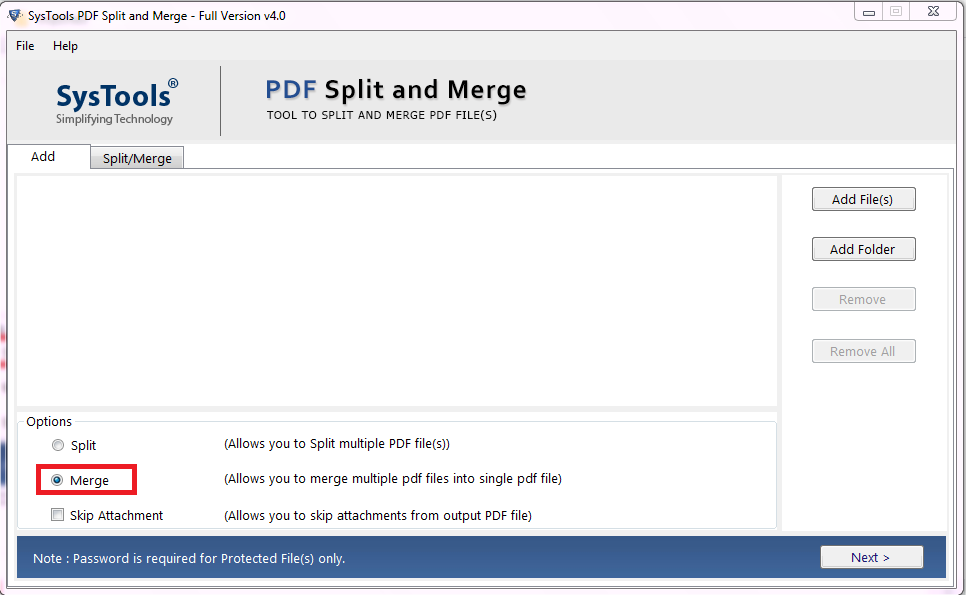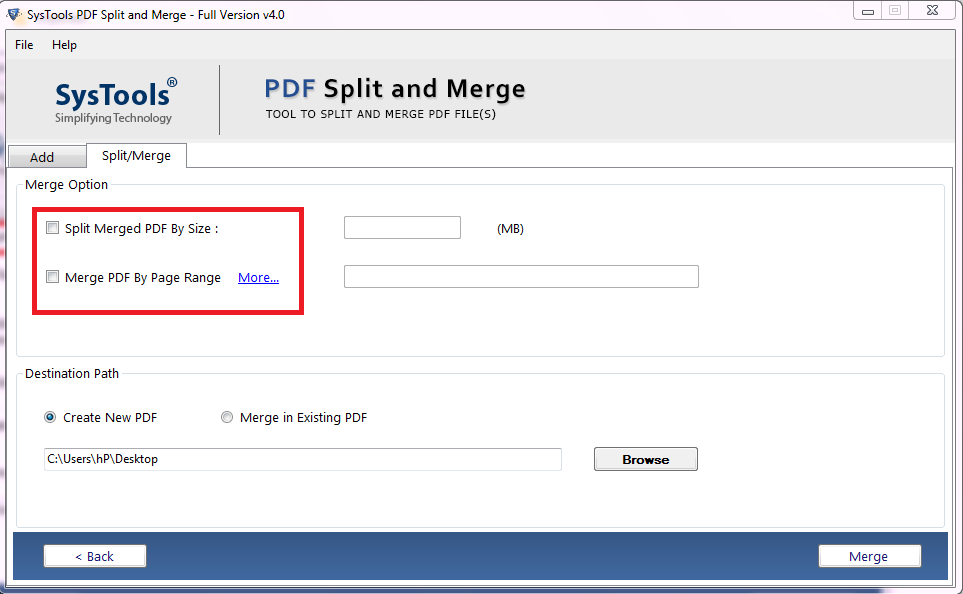 Provide the destination location and click the Merge button to start the procedure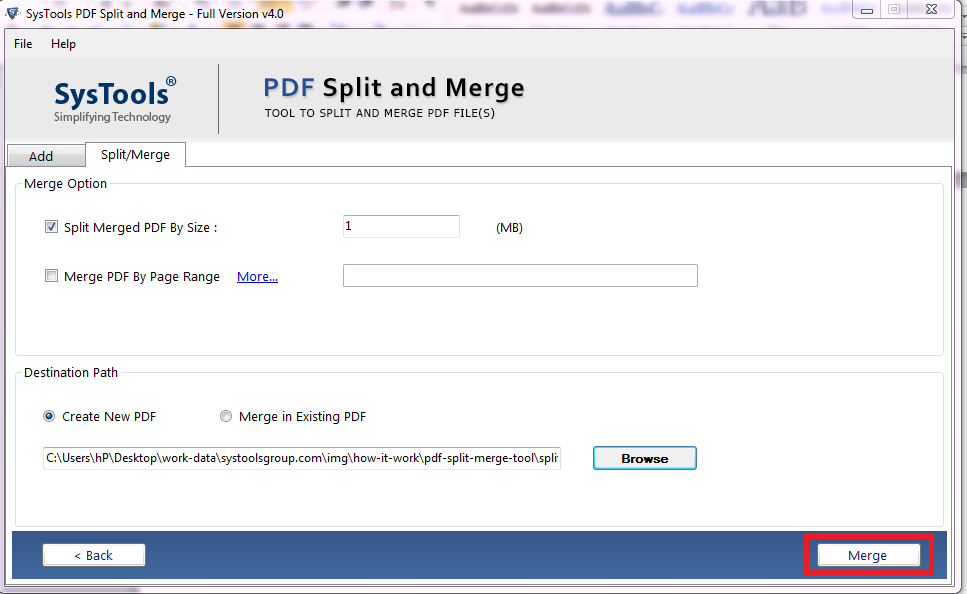 A pop-up box display shows the completion of the merging of PDF files.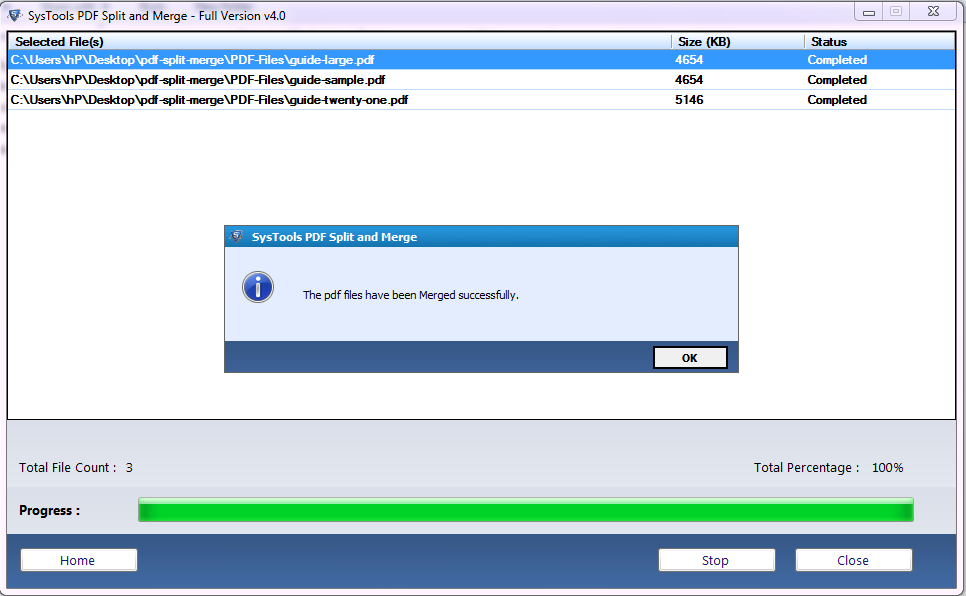 Also Read: How to Merge PDF Files Without Watermark
Time to Conclude
In the above blog, we have discussed how to merge 2 different PDF files into one document by the manual & automated approach. Both of these methods have their own benefits and drawbacks. But, due to the manual method limitations stated above, it is clear that most of the users prefer to go for the automated approach instead of the manual approach to merge two PDF files.