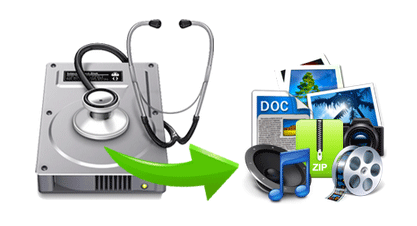 Deletion of your favorite actor's and director's movie collection can ruin your relaxed mood. Especially if you are fond of a genre and collected rare gems for your compilation. How to recover deleted movies from PC is the question in the league of user query where users are desperate to save their valuable movie files.
Hang on … you will get the instant and straightforward solution right here. No matter if the data is deleted normally or using the shift+delete command. Your data is not truly deleted but only hidden in the traditional file manager. But if that deleted information will be overwritten by new activity or information. This would become a permanent loss of movies.
Two Prominent Solution to Restore Deleted Movies from Computer
Regardless of the reasons for deletion the expert advice is to stop overwriting data to the drive from where your movies have been deleted. You undoubtedly recover them unless the overwriting has not occurred on the deleted movies from PC. So avoid anything that might cause this to happen.
Solution 1: Check the Recycle Bin on Your Computer
Next, you can do is to explore the recycle bin and search the deleted files over there. Check the files and if you found them in that folder then simply right-click on choose the restore option after selecting that particular deleted file or folder.
But if you already might have looked into it, but unluckily you either chose shift key while deleting the files or emptied the recycle bin then chances of restoring from recycle bin become null by now.
Why the Deleted Movies from the PC Are Not in the Recycle Bin?
First, let's see why movies are not in the recycle bin.
Deleted movies using the Shift key with the delete button. It is also known as permanent deletion/hard deletion or shift deletion.
Placement of deleted video files to Recycle Bin has been disabled. There is an option to 'don't move files to recycle bin' that could be enabled.
The Movie size is larger than the maximum size of the Recycle Bin. As any good quality movies occupy space in GB. Open the properties of the recycle bin and check the maximum size and expand accordingly.
Hidden files and folders in Recycle Bin are activated. Windows hides some program files and protects them from users for uninterrupted operation.
Solution 2: How to Recover Deleted Movies from PC via Recovery Solution
These are the steps that are will maximize the chances of recovery of your movies saved to the system.
SysTools data recovery solution is the top-notch recovery utility that is capable to recover deleted WMV files from computer regardless of the reasons that deleted the files.
Step 1. Download a free version of the data recovery solution on your Windows machine.


Step 2. Choose the drive where you saved the movies and deleted them. Then click on the scan mode option to scan the drive. You will eventually get the recover deleted videos from computer in the recovery panel.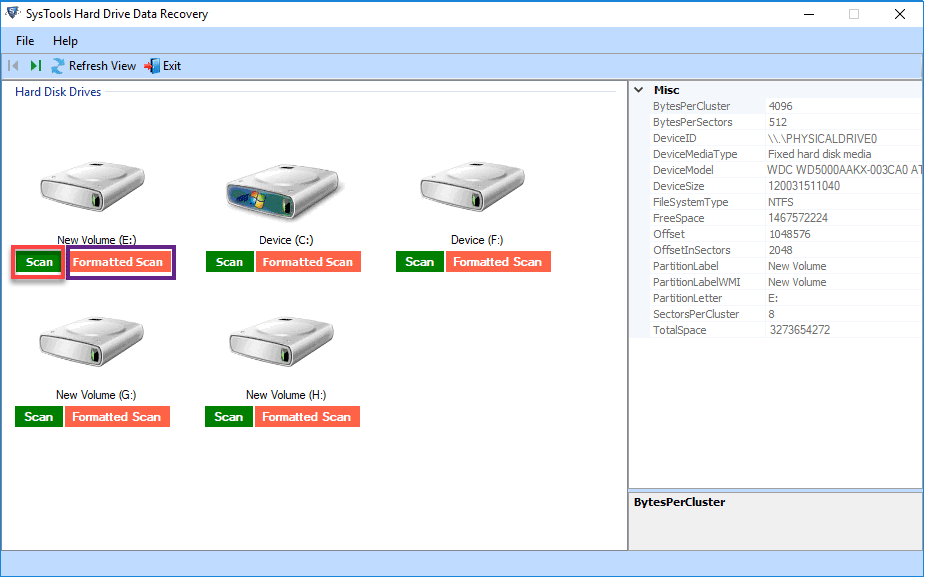 Step 3. Go to the filter option and choose the Videos option and choose the deleted movies from there. And click on the Save button.
Step 4. Simply select the destination folder in the navigation panel to export the recovered movies.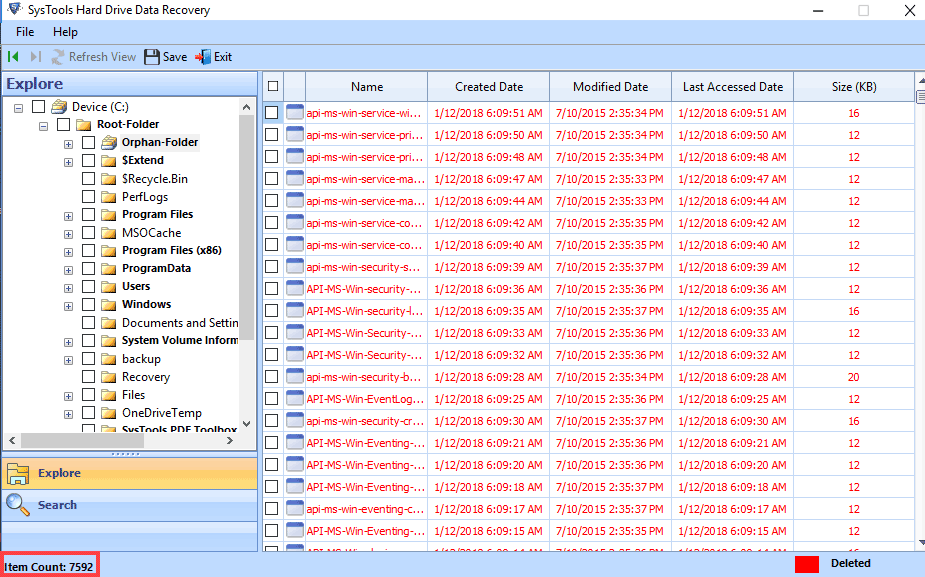 That's it now you have learned about how to recover deleted movies from PC without data loss and their healthy file format.
Highlighted Features of Data Recovery Solution
Immediate recover permanently deleted movie files from NTFS, Fat, and exFAT file systems.
Recovery is performed for all drive brands and regardless of their size.
Recovers damaged, corrupted, lost, or lost video clips from internal and external hard drives and pen drives.
Supports all Windows desktop, PC, and laptop systems.
Recovery from formatted partition is possible.
Real-time data recovery from IDE, EIDE, and SATA devices.
Various file formats AVI, MOV, MP4, M4V, 3GP, 3G2, WMV, MKV, MPEG, etc. File format to retrieve deleted files from desktop computer.
Concluding Words
Unfortunately, unlike any other files on your computer movies are also not immune to deletion. A power surge, hard drive corruption, software crashes, accidental or intentional deletions, or damage caused by viruses or other malicious software can occur. How to recover deleted movies from PC is user query we tried to answer in this blog.
Additionally, data backup is never harmful, keep your valuable data up to date.