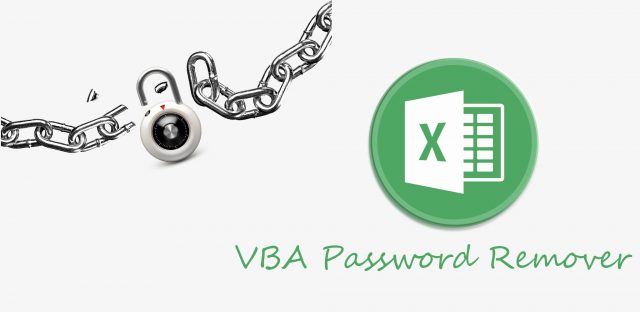 Are you Searching a reliable solution for how to remove VBA project password from excel? Have you lost or forgotten the password that you set on your word document 2003, 2007, 2010, 2013 & 2016? So, here we cover the best solution to remove password protection from Excel VBA file.
Therefore, in the upcoming section, we will discuss manual tricks that will help to remove VBA project password from excel in an efficient way.
What is VBA File?
VBA is the file extension for Visual Basic being used with an office suite and some other program like MS Excel, Word, Access, etc. This file involves the visual basic source code too. Further, it is a file format which is used for adding the functionality to MS Office. This is why most users kept these file protected using a password. Henceforth, there is always a possibility that you forgot or lost the password. Therefore, in this article, we are going to discuss a complete manual procedure you need to resolve this issue. Before this, consider the following scenario that is taken from the forum site:
"I have forgotten my VBA password of Microsoft Excel file. Although it contains all crucial files of my office and they were not accessing as well. Even I tried several times to recover password from Excel file when opening it, but I was not able to go through as it is displaying an error message. Please suggest me a suitable approach that will help to fix this issue."
So here, now we are going to discuss a smarter approach to let users understand how to remove password from VBA project in excel 2003, 2007, 2010, 2013 and 2016. Also, the major reasons have been discussed.
How to Remove VBA Project Password from Excel With Manual Approach
With the help of this manual approach, a user can easily remove password from VBA in Excel 2016 or other versions without any hassle. Some of them are discussed below in a descriptive manner.
Step1: Once, open file in Hex Editor
Step2: Then, find the text "DPB="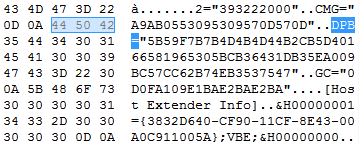 Step3: Modify it as "Dbx=" now save and close the file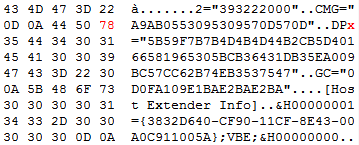 Step4: In the next step Open the file in MS Excel and click on Yes in case this warning pops up in the screen as " The project file 'D;/ProtectedVBA.xls' contains invalid key ' Dpx'.- Continue Loading Projects?"
Step5: Now, open VBA editor via Alt+F11 or in Hex Editor and then, hit on OK button, at the time when "Unexpected error (40230)" warning pops up.
Step6:  Once it's completed, make a right-click on VBA filename >> hit on the properties option >> and move to protection. Then delete the available passwords and unmark Lock Project for viewing box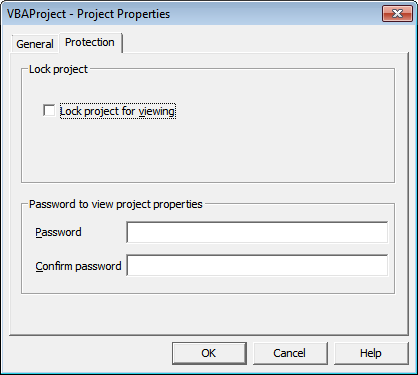 Step7: You need to check lock project for viewing once again and then, add the memorable password
Step8: Finally, Click on OK for exit and you can see the VBA code is now accessible.
Important Note: The manual solution works when the password is within 7 characters only, if it exceeds than 7 char, then try the second solution.
A Professional Solution to Remove VBA Project Password from Excel
If the above-stated are still, unable to access password protected excel file. Even though, the user can opt for an automated solution named as Systools VBA Password Remover. Using this amazing application, a user can easily remove password protection from Excel VBA. It is strong enough to reset any type of VBA project password accurately. It has a simple and user- friendly interface that even a novice user can also use it without taking external help. Apart from all this, software is having some other benefits, which are mentioned below. So let's have look:
1. Removal of Forgotten/Lost VBA Password: With the help of VBA password remover tool, you can smartly remove lost or forgotten password of the VBA files and projects.
2. Auto-Generates New VBA Password: The software takes the initiative to replace old lost or forgotten password with a new password. Thus, it is a complete package that generates a new password automatically.
3. Recovered Any Length of Password: This utility is efficient enough to remove password from VBA in excel of any length with its advanced features and in a smooth manner.
4. Any VBA file Password Recovery: VBA password remover is a tool that is fully effective in removing excel VBA password from the source code of any files of MS office including .doc, .xla, .xls, .ppt, etc.
If a user forgets or lost the password and he/she tries a different combination of a password to remove password on Excel VBA code. At that time, users can even take help of Excel VBA project password remover macro. With this application, a user can also recover any size/length from a type of VBA file.
The Final Words
In today's era, Microsoft word is one of the most prominent used office tools. It used to edit or create document, workplace, school work or other. Also, it is safely protected with a strong password but sometimes it becomes very difficult to remember all the passwords of each Microsoft word document. Thus, it is necessary to know how to remove VBA project password from excel 2003, 2007, 2010, 2013 and 2016. In the above section, we have discussed the manual solution to erase the MS word document security. Along with this, we have suggested an alternate solution i.e. VBA Password Remover that helps to remove excel VBA project password without any fear of data loss.