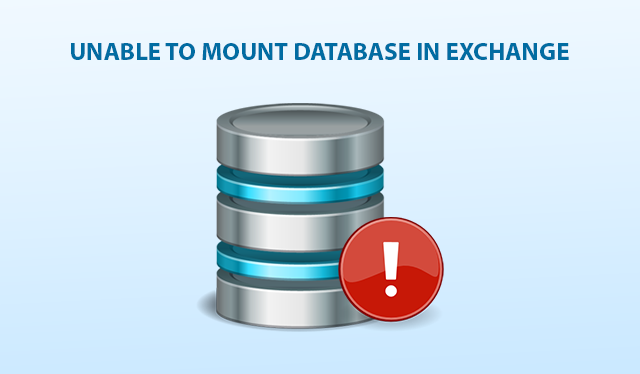 Transaction log files play an important role in the smooth functioning of the Microsoft Exchange Server. They are used to keep record of each and every modification done in the database of Exchange server. Moreover, if there is any transaction which is not updated in the database and is also removed the log file then it can give rise to many errors. One such error is Unable to Mount Database mapiexceptioncallfailed. All such errors can hamper the working of the email client to some extent.
These errors can cause serious problems which should be resolved as soon as possible. Now, a question arises that how a user will fix Failed to mount Exchange database error in Exchange 2010, 2013, 2016. A user can rectify the issue by removing the log file.
But, before starting the process, a user should ensure that the database is in consistent state. A user can accomplish the process by restoring data from backup or by using some third party application such as Exchange Server Recovery Software provided by SysTools which will help them to remove corruption from offline/dismounted Exchange database.
Note: Whenever a user tries to mount the database which is in inconsistent state, then the following error message is displayed:

Root Causes Behind Unable to Mount Database (hr=0x80004005, ec=-528)
A user might get this error due to three major factors which are discussed below:
In some cases, the reason behind the error is the missing transaction log files which are not written to the Microsoft Exchange database. It results in the inconsistency of the DB and generates failed to mount Database error.
Another major cause is when the Exchange Server DB is not shut down in a proper way due to any possible reason. It will move the DB into the dirty shutdown state and will display the unable to mount Exchange database (hr=0x80004005, ec=-528) error code mapiexceptioncallfailed.
If the user finds that any of the above reason is not responsible behind the issue, then there are chances that the Exchange DB file is damaged due to which the user is getting the error.
Moreover, if the database is shutdown properly then ensure that you move all the log files and both the checkpoint files to some other location and try remounting the DB again.
Resolve Unable to Mount Database Exchange 2016, 2013, 2010 Manually
A user has to move the transaction log files to other folder location to rectify the issue. Follow the steps mentioned below to do so:
First, stop the Microsoft Exchange Information Store and the existing databases from the storage group.
2. Then, check the integrity of DB by running eseutil/mh utility. It should be followed by the name of the DB. Now, examine the State value under the header information.
3. If the Microsoft Exchange database is in clean shutdown state i.e. consistent, then the user can move the transaction log files easily and save them into a different folder. Please take care that the current log file is not deleted / removed or lost from the Microsoft Exchange database .
4. If the Exchange Database is in inconsistent state i.e. Dirty shutdown state, then the user have to restore data from its backup. However, if the backup is not valid then the next option is to perform soft recovery using eseutil/r command.

Users can execute the above mentioned procedure to remove Failed to mount database in Exchange 2010, 2013, 2016. If this process fails to rectify the issue, then the users can perform hard recovery using eseutil/p command.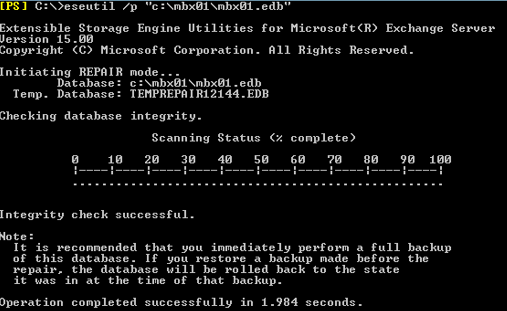 However, using this command can cause data loss as it removes damaged pages from the Exchange DB. Therefore, users can try a foolproof solution i.e. a third party tool to remove corruption from database file in a secure and reliable way.
Expert Solution to Fix Unable to Mount Database mapiexceptioncallfailed Error Code
If a user is facing the issue continuously & fails to resolve the error using the above manual method. Then, it is suggested to opt for an advanced tool i.e. Exchange Server Recovery Software. It enables users to perform Exchange Mailbox Recovery 2016, 2013, 2010, & below versions from dismounted/offline EDB file easily without any data loss.
This utility provides dual scanning mode option such as: Quick and Advance scan which recovers and repair EDB file from corruption. The quick scan is used to remove minimal corruption and to recover highly corrupted Exchange database file and hard deleted .edb mailboxes and data items click on advance scan.
The software support public and private Exchange database file and provide different export option which helps users to export the recovered and healthy EDB mailboxes and items directly to the Live Exchange Server, Office 365, and HTML, EML, PST, PDF, MSG, EML, MBOX file formats.
Note: After recovering the damaged/unhealthy/corrupted Exchange database file, users can export EDB mailbox data to the selected Microsoft Exchange Server version mailboxes in a simplified way without losing any data.
Tool is capable to export multiple or selective Exchange mailbox – user, disconnected, legacy, archive, shared and data items like – mails, notes, tasks, calendars, journals, contacts to the provide export options. You can easily extract Exchange EDB to PST and other file format in a hassle free way.
It auto-create the export report in CSV file format which store the success and fail count of exported Exchange data.
Key Features Of Automated Wizard
Reapir & Recover multiple unhealthy Exchange EDB file
Preview recovered MS Exchange mailbox data items before conversion
Recover corrupt Exchange STM files and EDB file via scan mode option
Maintain actual folder structure and keep metadata intact
Recover purged mailbox and items from offline/dismounted EDB file
Export Exchange mailbox to PST file and other file formats
Export selective Exchange mailboxes data using date & categories filter option
Compatible with all Exchange Server, Microsoft Outlook, and Windows OS
Steps to Recover Exchange Database File From Corruption
Step 1: Download & Install the automated utility in your local system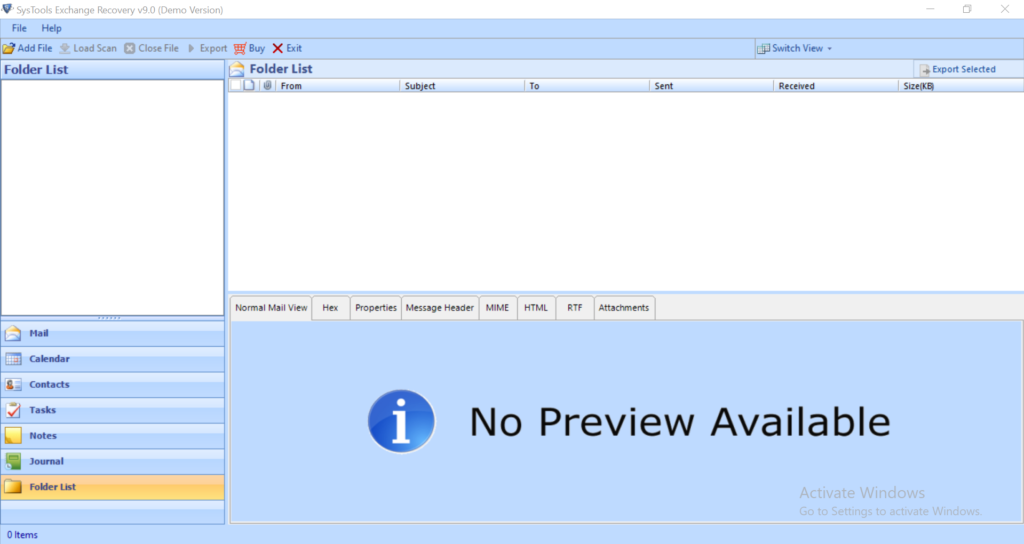 Step 2: Select Add file >> Load the Offline Exchange EDB file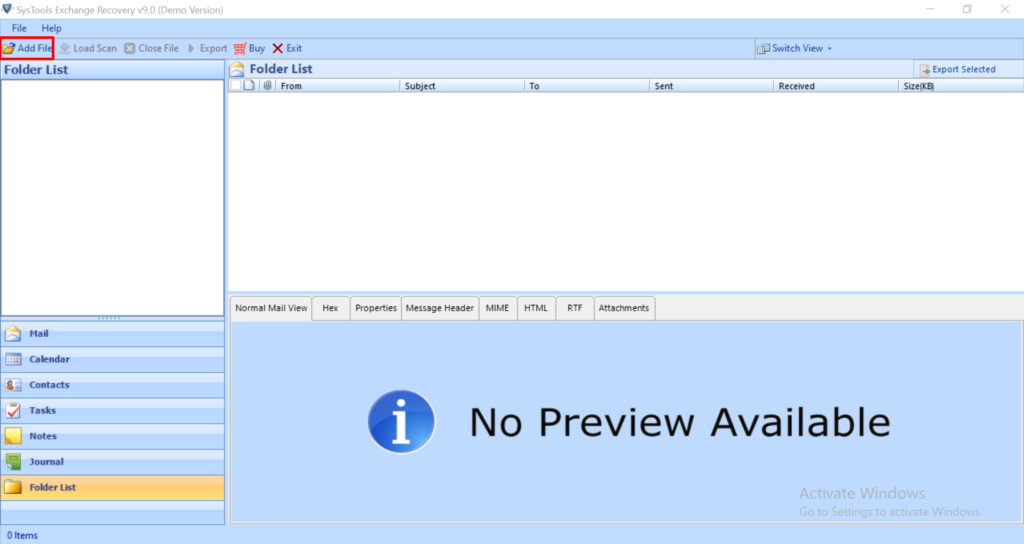 Step 3: Click on Advance scan mode >> Click on the Add button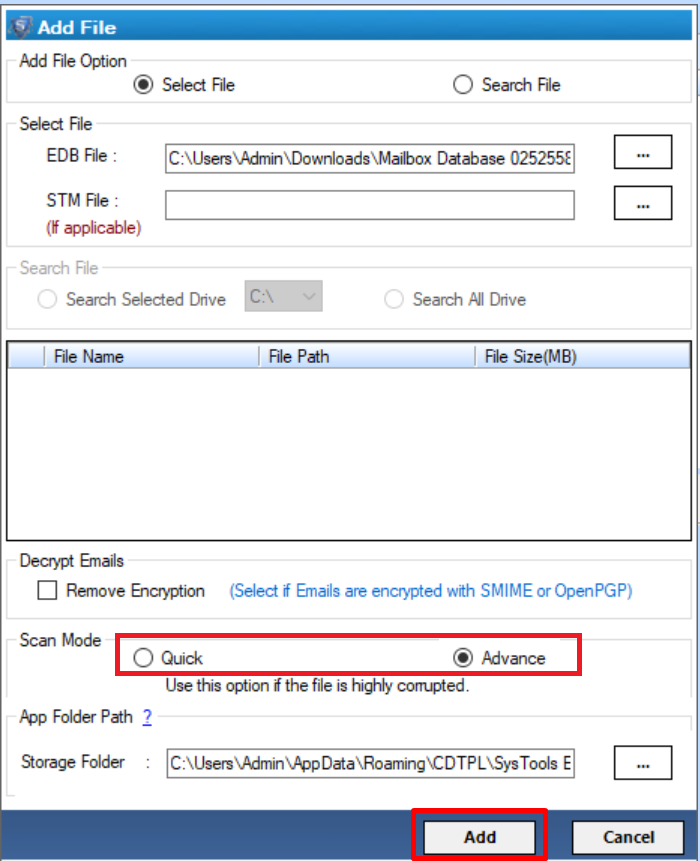 Step 4: Preview the recovered mailboxes and items >> Click on export button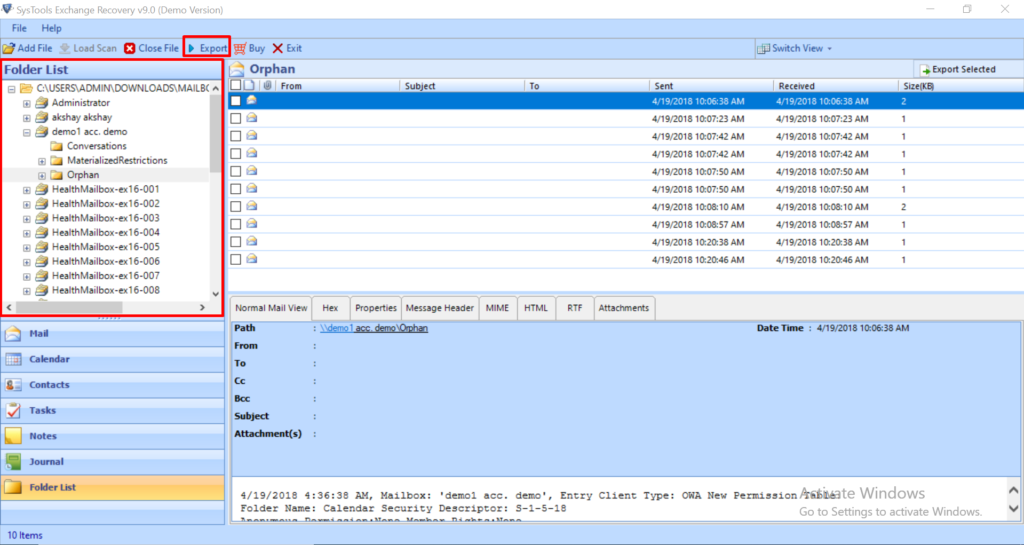 Step 5: Select Mailboxes >> Export the recovered mailboxes to the desired export option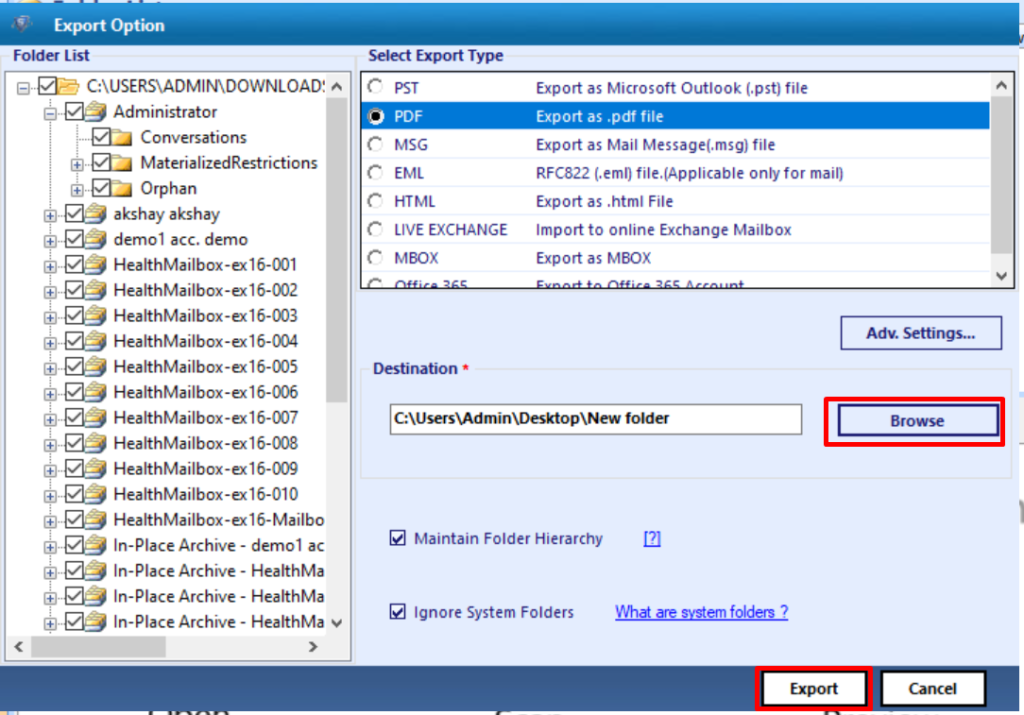 Note: You can use the EDB to PST Converter software to save all your Exchange database mailboxes to CSV, TIFF, PST, EML, HTML, PDF, MSG file formats for backup & storage purpose.
Conclusion
Any type of error in Microsoft Exchange Server Database is very crucial as it can hamper the smooth functioning of the email application. One such issue is unable to Mount database error code mapiexceptioncallfailed (hr=0x80004005, ec=-528) in Exchange 2016, 2013, 2010, 2007. In this article, we have explained the root causes and the methods to resolve failed to mount database issue. If the users doesn't resolve the error by using the manual method then it is necessary to use the advanced solution to fix the error by recovering the damaged or corrupted EDB file with no data loss.