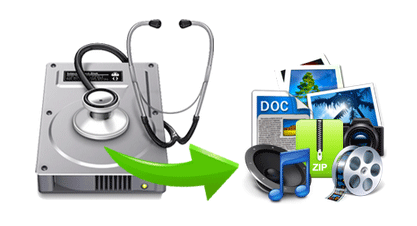 Discover How To Unformat Hard Drive
Hard disk formatting means to prepare disk for use by deleting all the files from hard disk. On the other hand, Unformat hard drive means to recover data from a formatted hard drive. Sometimes users need to restore deleted files from formatted hard disk. Most of the users do not know that how can they unformat hard drive. So, this blog we are going to discussed the method to unformat hard disk. There is no direct method to do this so we have to use third party utility to recover important data from accidentally formatted hard disk.
Reasons To Unformat Hard Drive
Before going to discuss how to unformat hard disk, User should first figure out that when Unformat Hard Drive process is possible. Hard disk formatting is the process to create empty space in hard drive by deleting all data from it. Formatting of hard drive can be done in two formats those are mention below:
Low-level format: This format creates physical structure and damage hard disk that may lead to data loss. Due to loss of information, low-level format cannot be used to unformat hard disk data.
High-level format: It is the process of creating the disk logical structures such as the file allocation tables and master boot record. We can recover hard drive data from high-level format.
When user formats a hard drive, they will lose everything on the drive, no matter which format method they adopt. Therefore, it is very important to have a backup of everything they might need later. However, if they do not have a backup of the hard drive then they can still have a chance to unformat hard disk to retrieve their files in the form of high-level format. A low-level format will damage the drive physically and reduce the life of the disk, so due to data loss in low-level format, a user cannot recover hard drive data from low-level format.
How To Unformat Hard Disk
There is no manual method is present to restore deleted files from formatted hard disk. So, we have to use a third party tool to unformat hard disk. Hard Drive Data Recovery software is one of third party utility that is used to unformat hard drive.
To recover deleted files from formatted hard disk with the help of hard drive data recovery tool, you have to follow the below mention steps:
1. Download and launch Hard Drive Data Recovery tool on your machine and then click on Scan Disk button.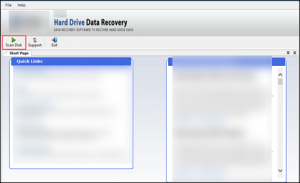 2. After that select the drive from which you want to recover data and then click on the Recover Partition button to proceed further.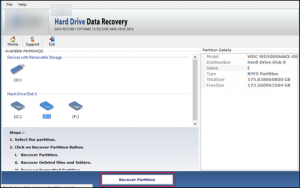 3. Recovery Options window will appear, choose Formatted Partition option from it and then click on Recover button.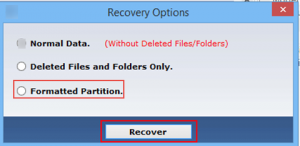 4. After the completion of recovery, a window will appear, click on search button to perform particular file search by providing the specific details such as Creation Date, Last Modified Date, File Name or a Term/Extension to be searched.
5. To Extract and Save the desired files or folders within the Results, you need to select the files or folders on the Left pane. Right Click on the Selected files or folder and then Choose Extract Selected Folders option.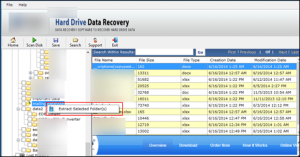 6. You need to choose the destination folder where you want to save for files. You can also make a new folder by clicking on Make New Folder button as per your need. After that click on OK button.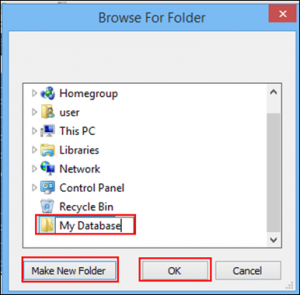 Advantages Of Hard Drive Data Recovery Software
This tool recovers hard disk data from formatted disk without losing data..
The interface of hard drive data recovery tool is very simple and user-friendly.
It provides an option to recover selective files or folder as per your requirement
It provides an option of Search within recovered data to retrieve important data.
It allows user to save recover data files at desired location on their machine.
There is no file size limitation to recover data files by using this software.
It is compatible with Windows 8.1 and all below versions Windows OS.
It can restore complete data from completely formatted hard disk.
Recover deleted files and Folders from formatted Hard drive.
Conclusion
Sometimes users formatted their hard drive to make space for new data but after formatting, they released that they have also deleted some important files from their hard drive, at that time they need to recover hard drive data from formatted hard disk. So, in this blog, we have discussed that how can user unformat hard drive data. There is no direct method to recover deleted files from formatted hard disk, a user can do this with the help of third party utility i.e. hard drive data recovery software. This tool is one of the best tools to recover data from formatted hard disk.