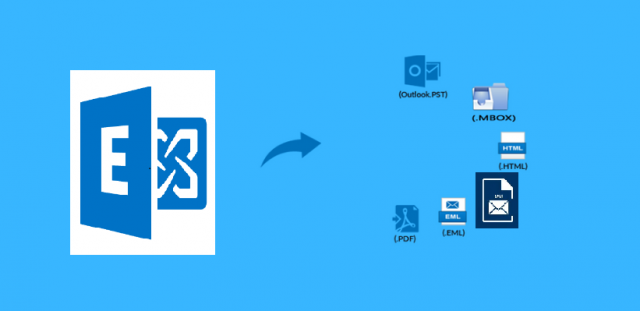 There have been many scenarios where the users have dismounted / offline Exchange Database files that they have kept as a backup for future use. And after some time, there occurs a need of accessing the data from those DB files, but they don't have a reliable solution for the same. Thus, in this article, we are going to discuss the most recommended EDB file converter by experts.
Users can use the mentioned software to convert the offline EDB files into multiple file formats and then access the data in any desired application. In addition to this, the advanced tool offers users to convert EDB files into as many as 6 export options. Those export options include PST, PDF, EML, MSG, MBOX and HTML.
Apart from this, there are many other features as well that make it the most preferred solution by Exchange administrators.
A Quick Look into EDB File Converter Features
Single Solution to Convert EDB Files into Multiple File Formats
Transfer Complete Data from Public.edb and Private.edb Files
Provides Option to Select or Search EDB Files in System
Quick and Advance Scan Options to Scan Corruption Issues
Generates a Detailed Preview of EDB File Contents
Various Advance Settings to Customize EDB Conversion
Remove S/MIME and OpenPGP Encryption from EDB Files
Create an Export Report of Entire Conversion Process
Supports All Latest Microsoft Exchange and Windows Versions
Exchange EDB Converter Software – Advance Set of Features
1. Convert EDB Files Securely – Undoubtedly, this software is a one-stop solution that enables users to export the EDB file contents into multiple file formats. Users can easily extract emails from EDB to PST and several other file formats like PDF, EML, MBOX, MSG, and HTML.
2. Convert as Many Files as You Want – The reason why most of the experts use this EDB converter tool is that it does not restrict the number of files that you can export. Additionally, it offers Select File or Search File option to make the file selection process much easier.
3. Export Selective Categories – In the Exchange EDB file converter, users can selectively export the emails, contacts, calendars, journals, notes, and tasks into various file formats. As a result, they don't need to export entire data that helps in saving a lot of time and storage space.
4. Dual Scan Mode – There are two scan options offered by the tool i.e., Quick Scan and Advance Scan. In the quick scan option, the tool fixes minor corruption issues whereas, in case of major corruption, users need to choose the Advance scan option. Altogether, the software performs Exchange mailbox recovery in a proper way.
5. Preview Items in Multiple Views – Before starting the conversion process, the users generate a preview of EDB files in various view modes. In addition to this, the software enables users to view the entire content along with the attachments associated with the emails.
6. Remove S/MIME and OpenPGP Encryption – Furthermore, the software also provides the option to remove encryption (SMIME/OpenPGP) from Exchange Database Mailbox. It also removes encryption from messages in bulk from all Exchange Server version EDB files.
7. Offers Various Advanced Settings – The best EDB File Converter Tool offers users various advanced options to make the entire process quick and efficient. Users can split PST files into two parts or add bates numbers to PDF as per user choice. However, all these features are optional and can be applied if required.
8. Keeps Original Folder Structure Intact – Last but not least, the tool makes sure that the actual folder structure and data integrity remains intact. The tool keeps the EDB file's metadata intact after the conversion of the EDB file into a specified file format. More importantly, it preserves the meta properties of Exchange Server Mailbox without any data loss or damage.
Free Download EDB Converter on Windows OS
The users can easily download the software to convert EDB files on Windows OS for free without a doubt. There is a demo version of the utility on offer that permits users to transfer 25 mailbox items per mailbox from EDB file to any file format.
Step by Step Guide of Exchange EDB File Converter
1: First and Foremost, Download > Install > Launch the utility.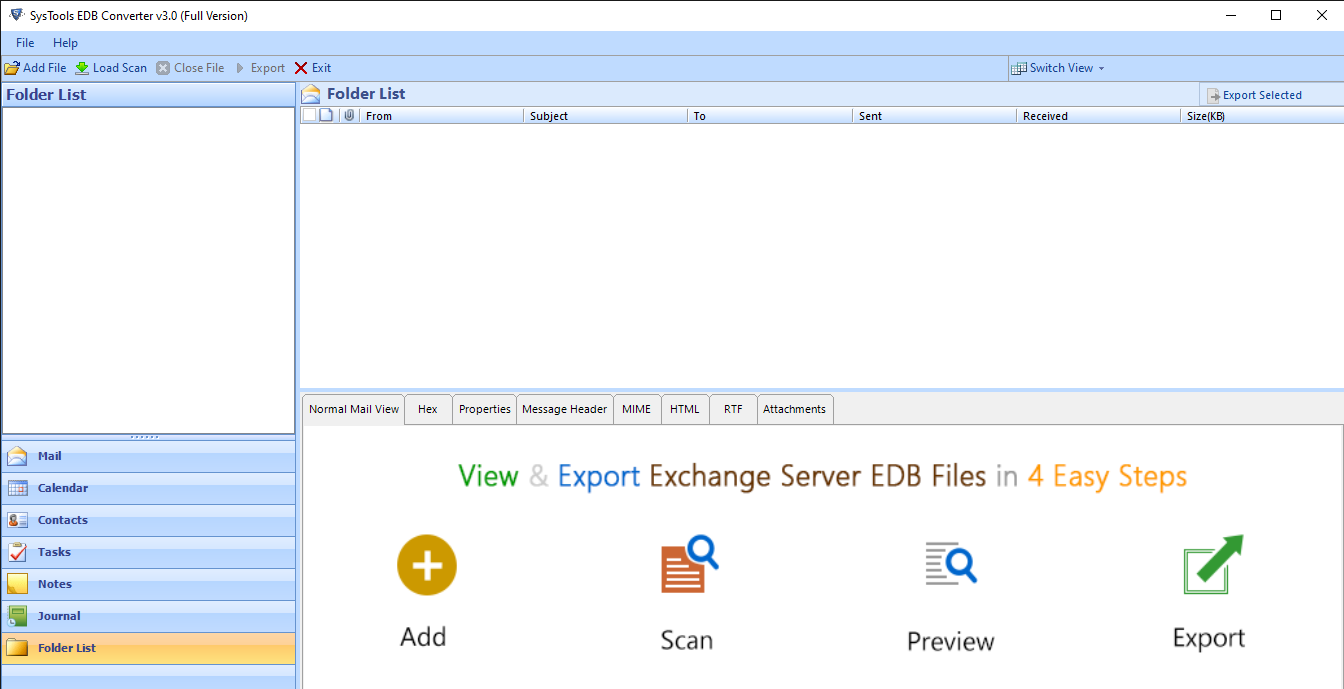 2: Click on Add File button > Select / Search EDB File > Load it to the software.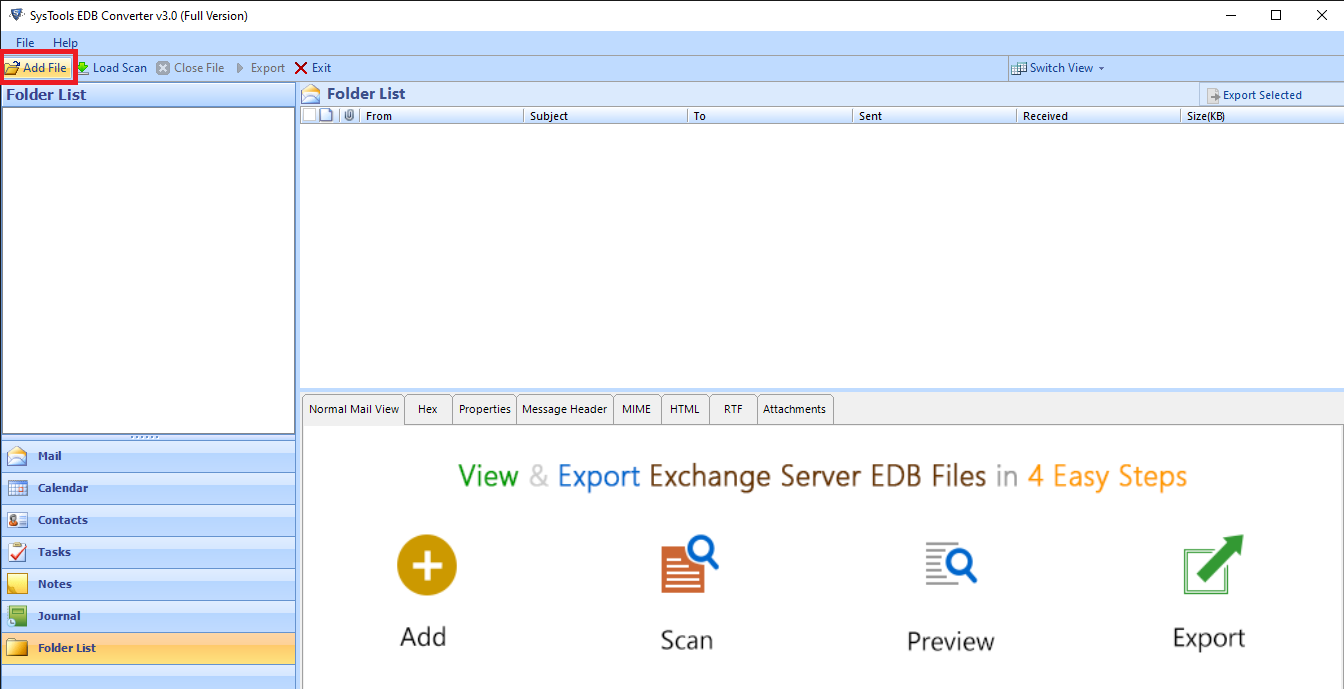 3: Following this, users can decrypt emails by clicking on "Remove Encryption" checkbox. Scan Mode options such as Quick and Advance allow users to recover minor or major corrupted EDB files.
Click on Add to view Exchange Database file.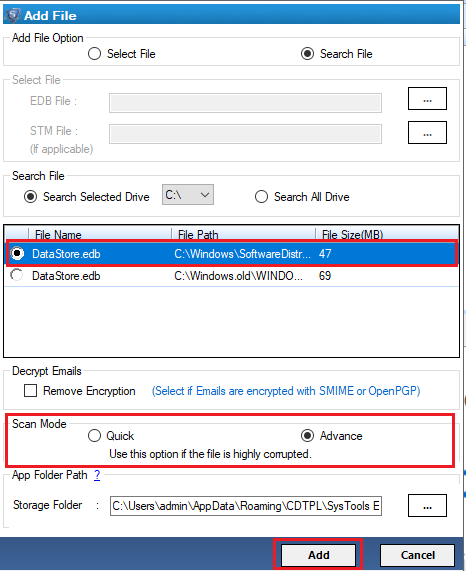 4: At this time, Preview all Exchange Mailboxes > Click on the Export button.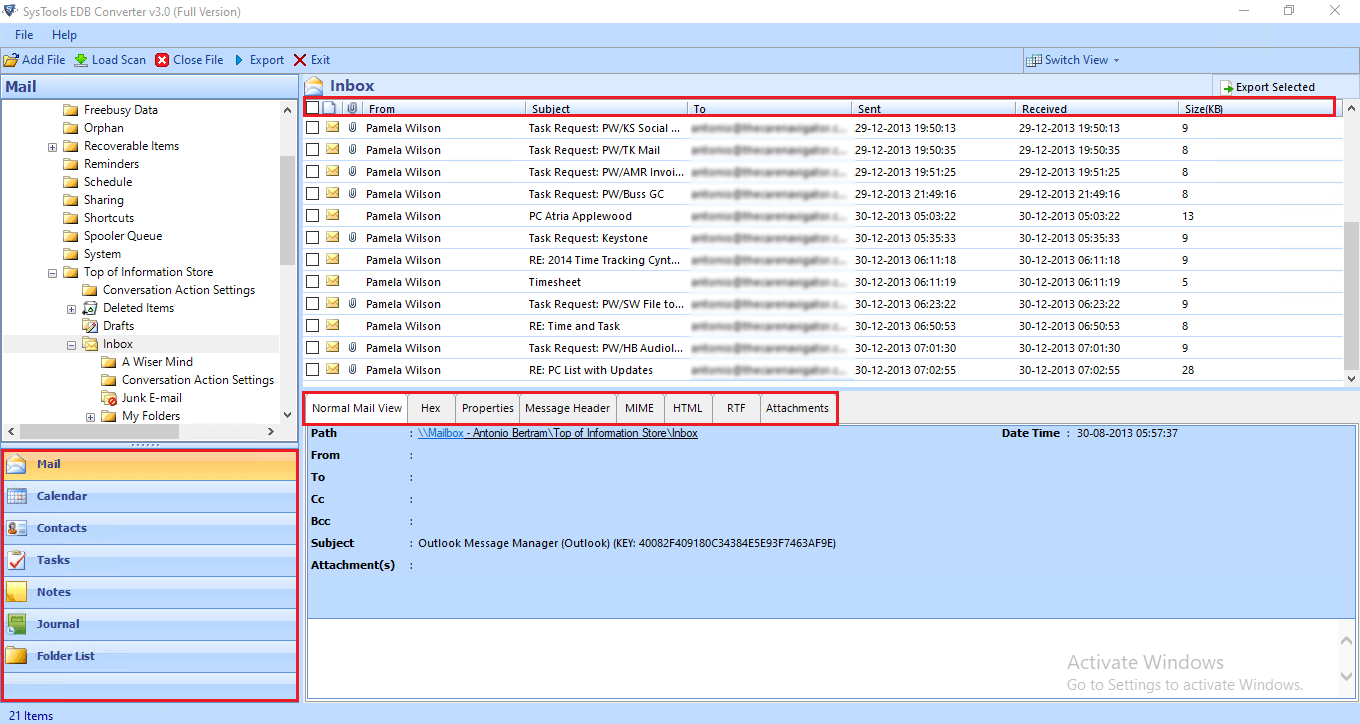 5: Last but not the least, Select all the Exchange EDB Mailboxes > Choose the Required file format > Click on Browse button > Set the target location > Click on Export button to convert Exchange Mailboxes.
Note: In advanced settings, users have the option to perform many operations. The option appears according to the file format users choose in the select export type.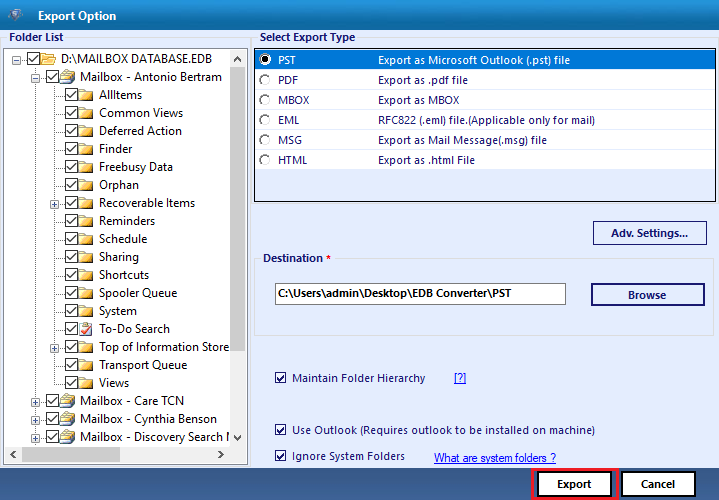 Read More: You can read this blog to find out an automated way to export Exchange mailboxes to PST format
FAQs
Q. Can you please explain the working of EDB File Converter in brief?
A. Moreover, the working of the software involves only 5 simple steps:
Free Download Exchange EDB Converter on Windows OS
Hit the Add File button to select the EDB file
Generate a Preview of EDB Mailboxes in multiple views
Select Export Type and Apply Advance Settings
Choose Destination Location and Hit Export button
Q. Will this application allows me to export single EDB file or multiple files?
A. Unquestionably, You can transfer single or multiple EDB files depending on your choice. The software does not imply any limitation on the number of files.
Q. Can I export my data into Microsoft 365 using this software?
A. No, this application does not have support to export your data to Microsoft 365. However, you can migrate Exchange On-Premise to Office 365 using another software.
Q. Are there any chances of data loss during EDB conversion process?
A. No, this is an advanced application without a doubt that ensures that you don't lose even a single bit of data and keep the entire data intact.