Top Cloud Migration Service Providers – 2022 Guide
Cloud services were one of the most demanding technology of 2019 and its scope will increase further in 2020. If you have finally understood and decided to embrace cloud computing, then congratulations, you have already taken your business one step this year. Cloud vs On-Premise is been a never-ending debate.
So to provide a lime-light with our views, we have created this blog. Today, we will tell our readers about the top benefits of migrating your business over the cloud. Additionally, we will list out the top 5 cloud migration service providers that can guide you with the right path for easy migration tasks.
No matter, if you wish to migrate from one cloud platform to another or migrate data from an on-premise computer to the cloud, we have a solution for you.
How Migration to Cloud Can Boost Your Business?
If you are currently working on the traditional on-premises server then you can understand how much trouble it can be to handle an in-house data center. It takes lots of time and a separate person to handle everything. It's better to opt for more scalable technology which requires less maintenance and is easy to operate. These will help you in boosting your business.
How?
It's simple, by having most of your business over to the cloud it will be easy for you to maintain it from anywhere and anytime. You can easily access your data and work from any part of the world over the Internet. Additionally, there is no limitation on the space over the cloud, and doesn't have to maintain the huge servers. There will be no need for an on-time server guy who watches over activities for handling downtime and crashes.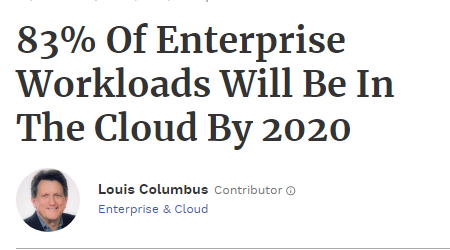 According to experts most the business will be on the cloud by the end of 2020. So, if you don't want to fall behind your competitor then it's the right time for you to choose the best cloud platform for your business.
Reduced costs
Business digitalization
Focus on value
Business agility
Less Maintenance
Minimum / None Downtime
Access data from anywhere and anytime
Modernizing IT base
Unlimited Storage Space
Easy to Plan for new Projects with Colleges
What Are the Needs For Cloud Migration Service Providers?
Most business organizations face hiccups when they failed various times while performing migration manually. There could be several reasons for that such as:
Improper Planning
Wrong Implementation – Due to lesser knowledge
Chose the wrong method for the migration
If you are migrating complete organizations user accounts then the mistake is not an option. For error-less migration tasks, cloud migration service providers are required. They can help you with quick and easy migration without any errors. It's better to choose the right migration service provider for your business organization.
List of Top 5 Cloud Migration Service Providers
To help the users to choose the best migration service to provide we have created a list of to top 5 cloud migration service provider companies.
1. SysTools Software Pvt. Ltd.
SysTools is one of the biggest and leading companies which provide automated tools and Cloud Migration Services. They are certified professionals with an expert team to handle big and complex migrations. There have provided over 1 Million successful mailbox migrations and services to 1000+ enterprises. They provide a wide range of migration services such as On-premise to cloud and from one cloud platform to another. Whether you are re-platforming, rehosting, refactoring, or hybrid – from any cloud platform to another – SysTools ensures 100% success without any burden on you.
2. AVASOFT
AVASOFT provides migration-as-a-service and its own migration tool also. They provide migration of Office 365, G Suite, IBM, etc. AVASOFT provides data migration and cloud-to-cloud migration for Microsoft products. Additionally, it also provides testing services and managed cloud services also.
3. Cuelogic
This company is one of the leading cloud migration service providers which assist you in each and every step of migration. There suggests the right migration tool for you which can help you in data migration. They provide multiple migration options from one cloud platform to another.
4. CloudIBN
Cloud IBN is a cloud migration and consulting firm of India. They provide managed cloud service for Azure to AWS.
5. Cyfuture
CyFuture is an Indian Company that provides cloud consulting services. They have good experience in the migration field and promise hassle-free cloud migration services. They are partnered with Microsoft, AWS, IBM & Vmware public cloud providers.
Conclusion
In this blog, we have explained the top 5 cloud migration services companies which can help you in the easy migration of your organization's data. Additionally, we have also explained the benefits of migration to the cloud over your business. You can choose any of the top cloud migration service providers from the list according to the service you require. So, don't wait up, visit their sites and schedule a demo today!