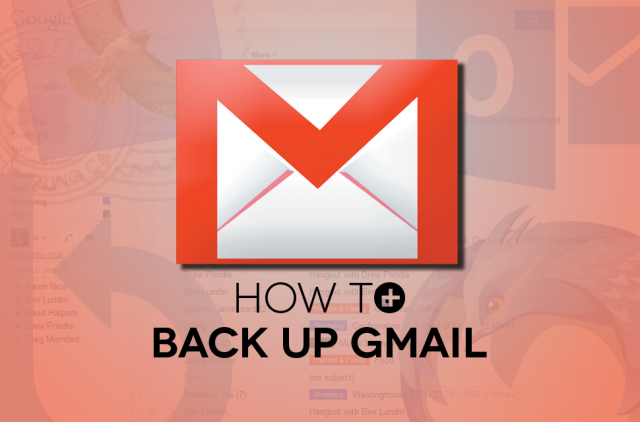 Facing storage space issue even after using Gmail archive option? Then stop doing that. The Archive option in Gmail isn't made to free up space in Gmail account. You should use other techniques to archive Gmail emails to free up space.
If you don't know other methods of archiving, then don't sweat, this blog is for you. In this blog, we will clear out the usage of Archive option in Gmail and a real solution to archive all emails from Gmail account to free up your Gmail storage space.
What is An Archive Option In Gmail?
Gmail provides an archive mailbox for users to store less important emails in it. This is just a dump box where you can save all those emails that you don't want to shown in your inbox or other mailboxes. One can sent their less-important email in archive mailbox using archive option available in the mail.
The archive mailbox is like a vault where you can store your non-important mails for as long as you want. However, these mails will still consume the storage space of your Gmail account.
In case, if you are archiving Gmail emails to free up space, then you shouldn't do that anymore. In the below section we will demonstrate a perfect utility that can be used to archive emails without any trouble.
Best Way Archive Gmail Emails to Free up Space
The most efficient and possible solution to free up some space in Gmail account is by archiving emails on your computer and delete emails from Gmail server. By saving Gmail messages locally, you can save good amount of space and also clear up the old emails that aren't of any use now. This way you can have some space for new emails as well as can access the locally saved emails anytime if needed.
There are multiple ways to archive emails, and one of them is Google Takeout. The Google takeout method allows you to create an archive of all your emails and allows to download in on your computer. Later, you can manually delete emails from Gmail to free up some space.
However, there are other methods that are most efficient then Google Takeout such as Gmail Backup Tool. This tool allows you to save Gmail emails to computer and automatically delete them from Gmail server. 
Read the below methods and choose the best one for yourself…
Method #1: Archive Gmail Email Via Automated Tool
The automated tool are the directly solution to archive Gmail emails to free up space. As these tool come up with option to archive and delete emails from Gmail server to save server space.
The tool is easy to use and user-friendly that will easily resolve you problem in few click. Apart from emails, you can use this tool to archive other Gmail application such as contacts, calendars and documents.
The best thing about this tool is that it allows to archive emails in multiple format such as PST, EML, MSG, MBOX, PDF, etc. Following are the steps to perform the archiving of your Gmail account:

Step 1: Download & Launch the tool & Sign-in via Gmail id & password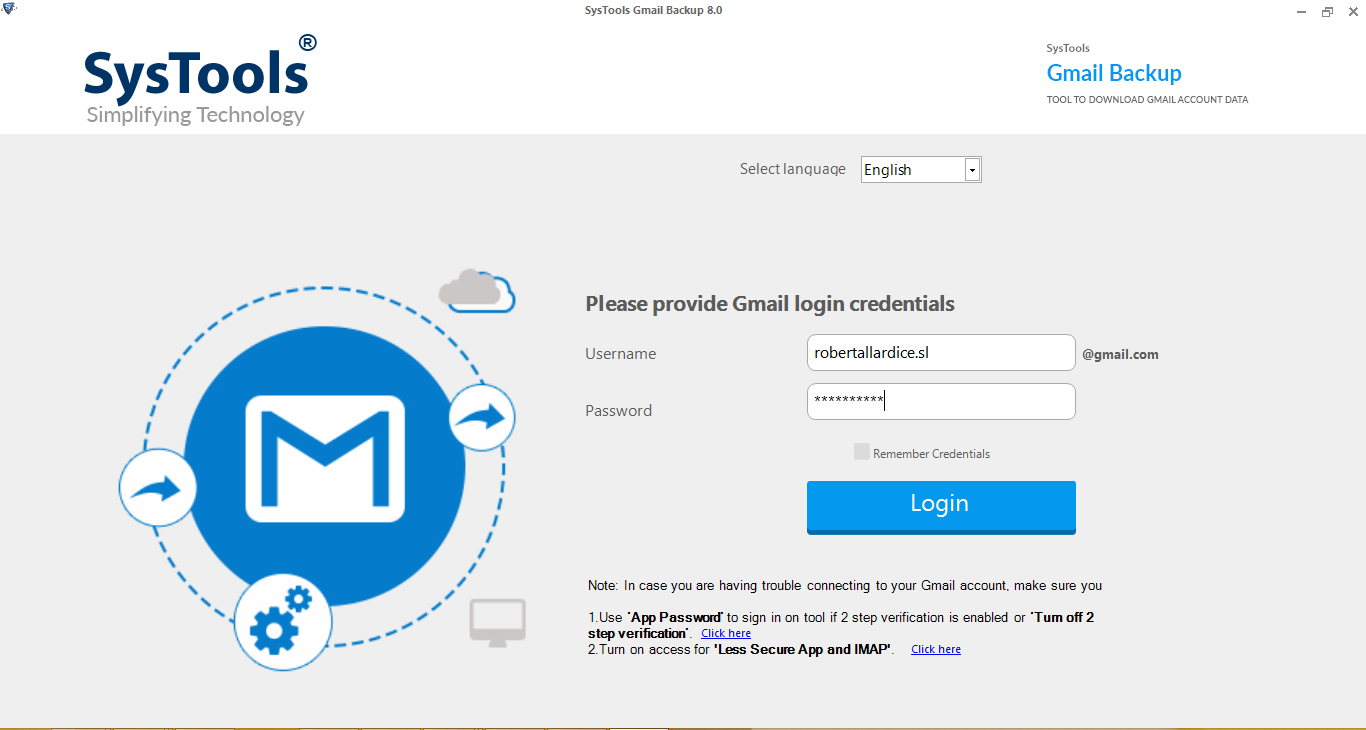 Step 2: Select the Category as "Emails" or other to archive.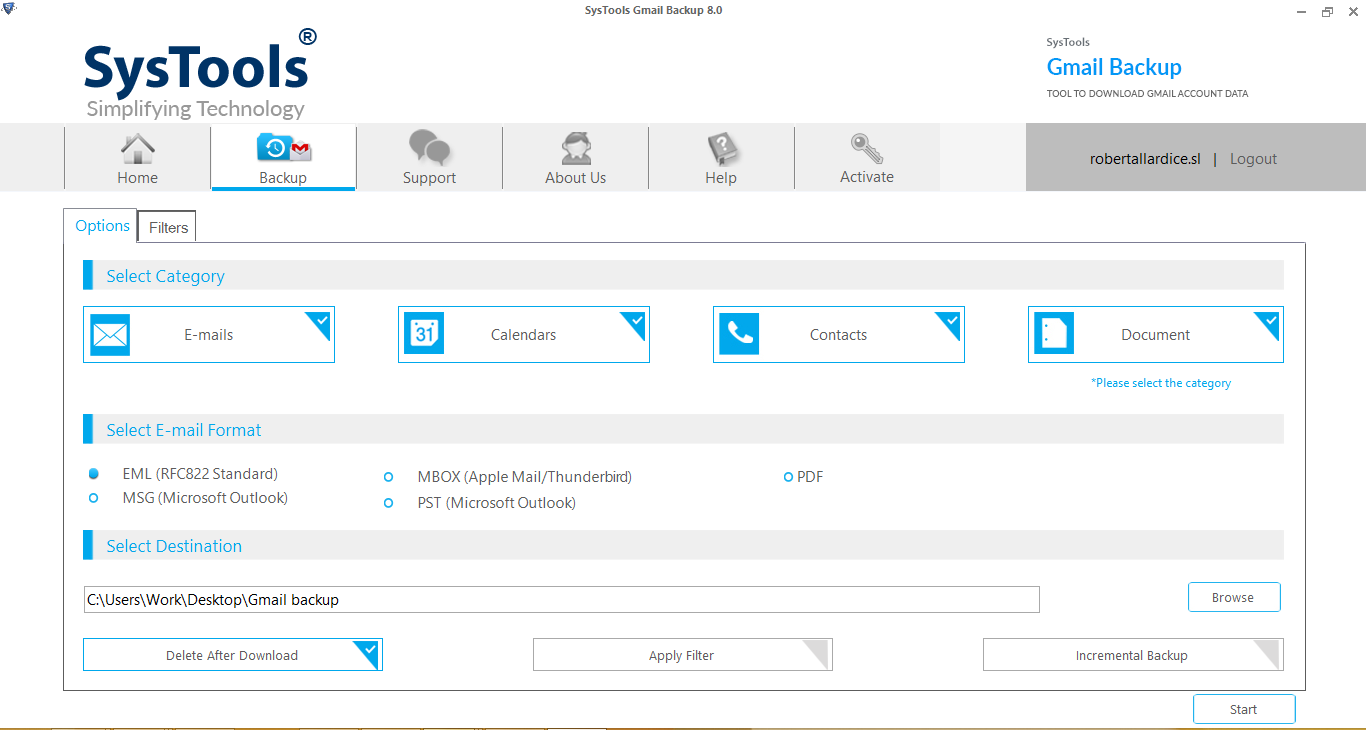 Step 3: Select the format in which you wish to archive your emails.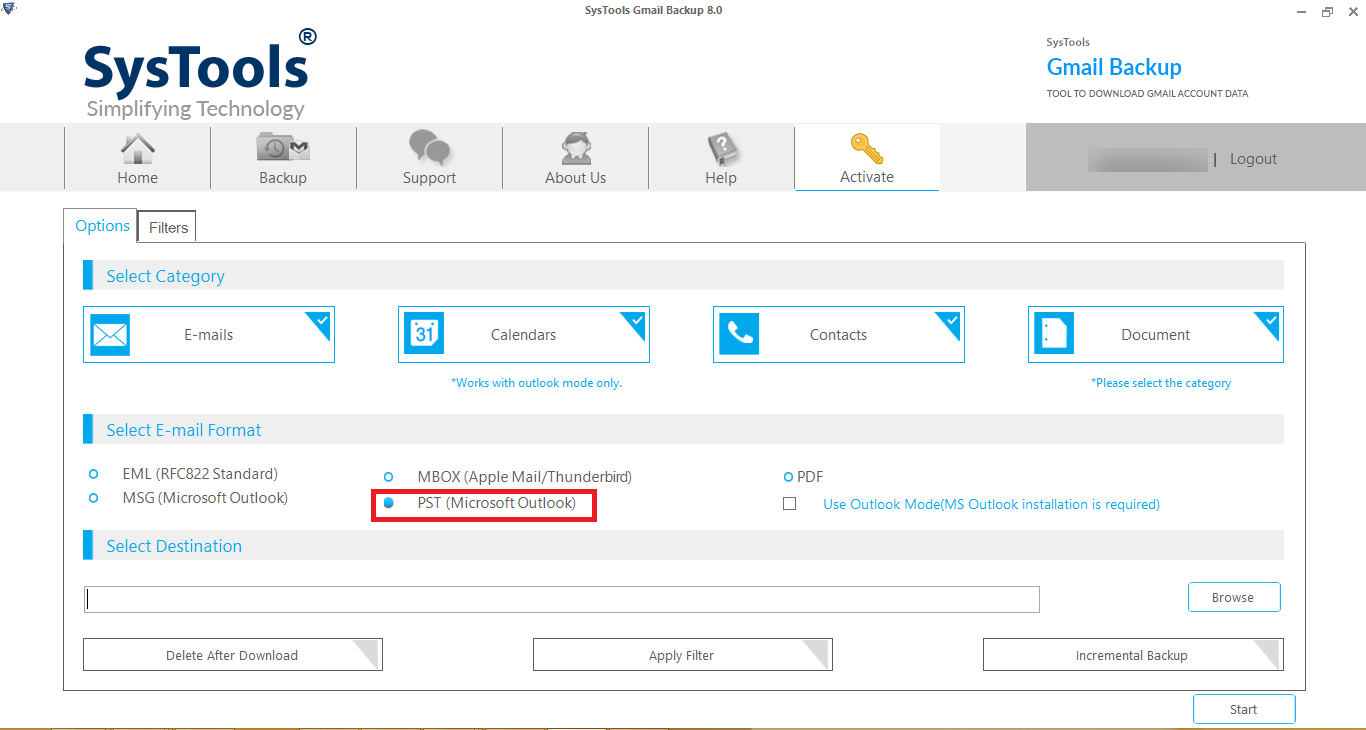 Step 4: Browse the location to save the archived emails & click on 'Delete After Download' button.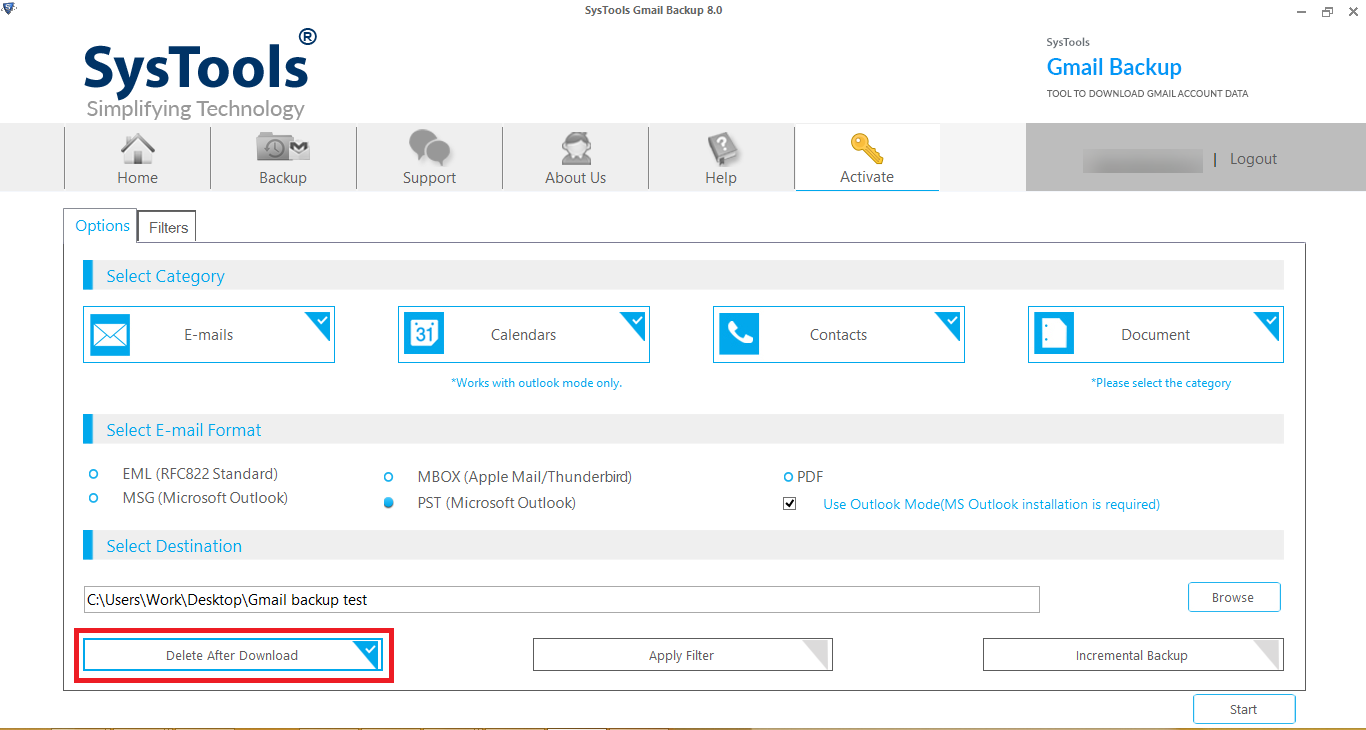 Step 5: Click on Apply filter to archive particular Gmail folder & finally hit Start button.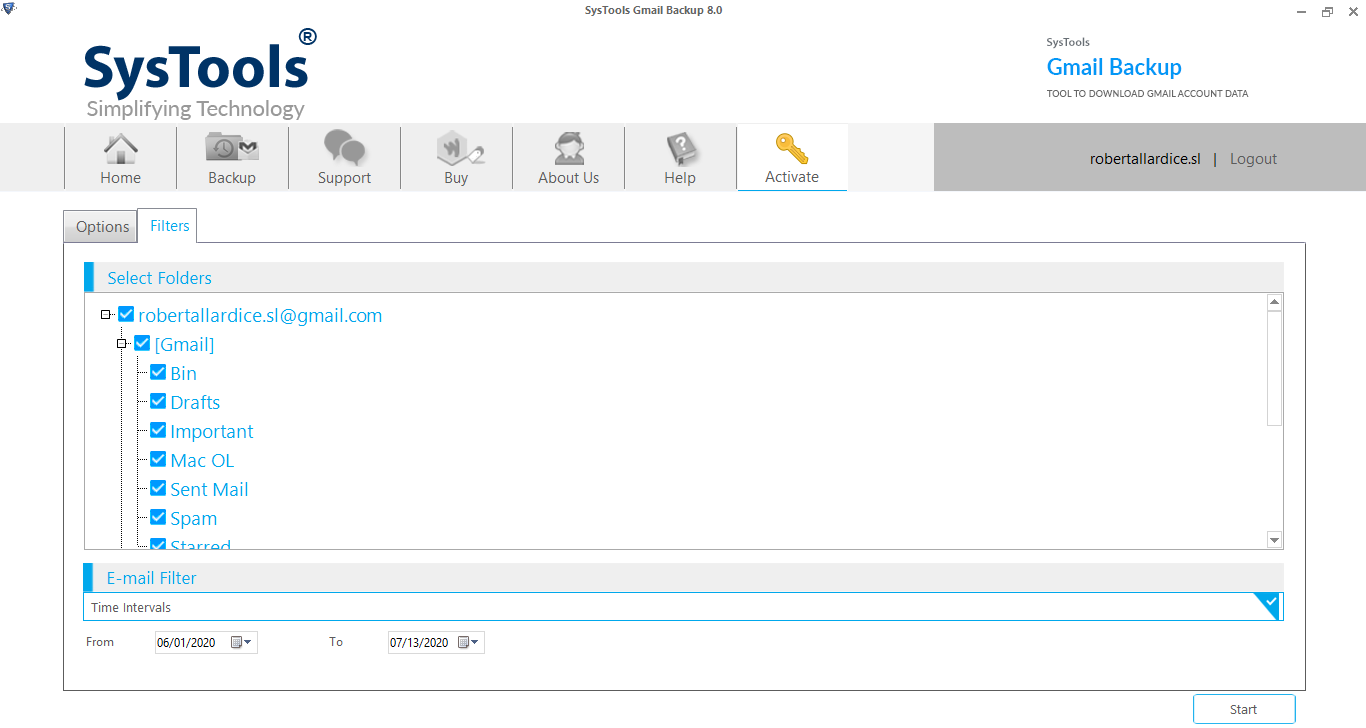 Now the archive process has started. All the emails will be save at your system and it will also be delete from Gmail server space.
Features Provided by Automated Tool
Option to archive emails in multiple formats (PST, PDF, MBOX, etc.)
Delete After Download option to delete emails automatically to free up space.
Option to archive emails of particular Gmail folder and according to date-range.
Download the archived data on computer, hard disk, Pendrive, USB or any external media
Apart from emails, it also download other application also such as Drive data.
Method #2: Use Google Takeout For Archiving
The another methods to archive Gmail emails to free up space is by using tool provided by Google. You can visit www.takeout.google.com and download the required emails from there. However, the deletion of emails you need to perform manually. Additionally, Google takeout provide option to archive emails in MBOX format only. Following are the quick steps to perform archive process:
1. Visit Google Takeout website and login into your Google account.
2. First, deselect all the items & then select the category as Emails.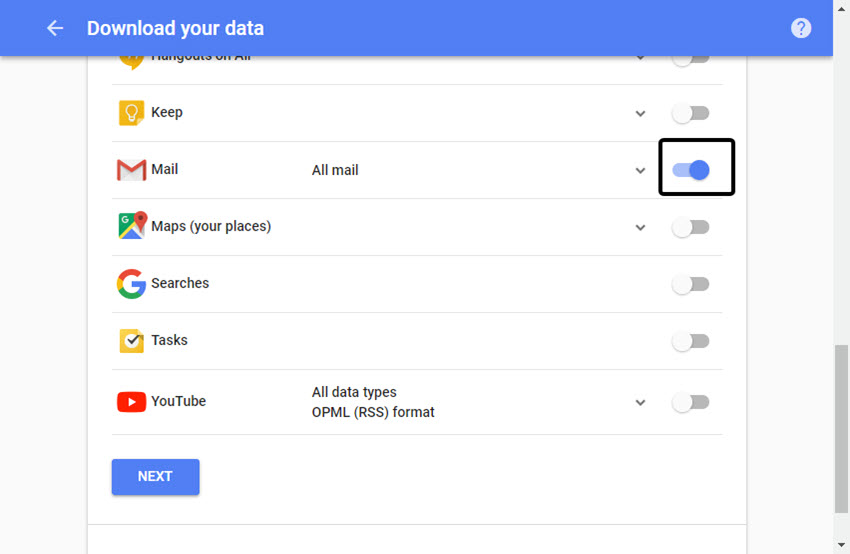 3. Next, from the same window, select the folders of Gmail to archive and then click on Next.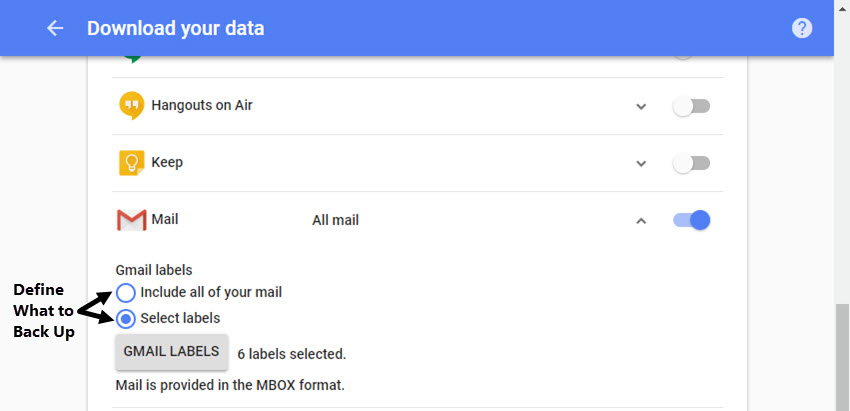 4. Now, choose the delivery method, file type & file size.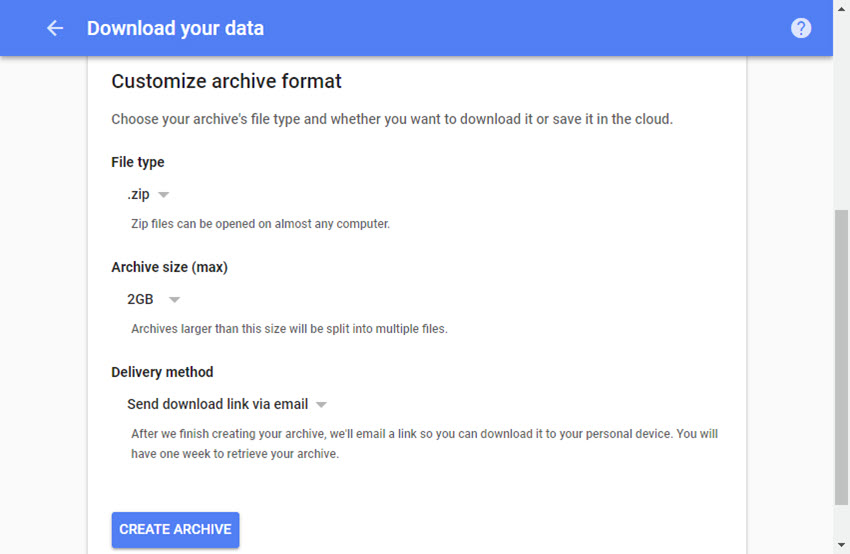 5. Finally, click on "Create Archive" button begin the process.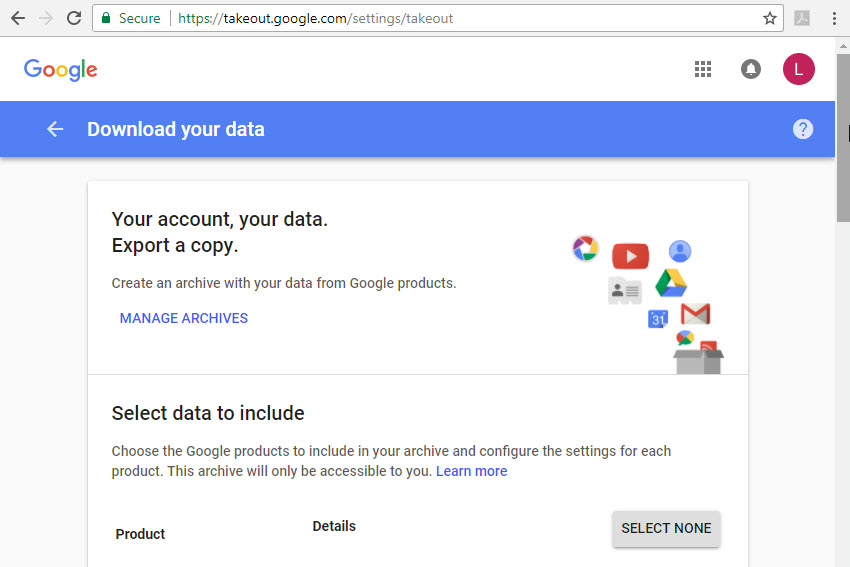 The process might take hour /days to create an archive and after completion, click on Manage Archive button & download it. And, after finishing the archive, manually delete the emails from the Gmail server.
Features of Google Takeout
Specific folder archive
Archive emails in MBOX only.
Conclusion
The above blog provides the complete step-by-step process to archive Gmail emails to free up space. Both the methods are works fine. However, there are few difference in both method that make one way much better then another.
As, we have explained above automated tool can archive emails in multiple format and automatically free up Gmail space, but the process come up with a price.
Whereas, the Google Takeout method is not a direct approach but it is a workaround to solve the problem for free. Rest it's upto you to decide while solution to choose your problem.